ounces
now browsing by tag
Pumpkin Seed Dip 
Vegan, GF, Paleo
Happily serves 6-8
ALL ORGANIC INGREDIENTS
5 ounces Raw pumpkin seeds
2 TBSP Avocado oil
1/2 cup finely chopped shallots
1 large jalapeno, finely chopped
3 garlic cloves, chopped (let sit 5 min)
1/4 Cup Parsley
1/4 Cup Cilantro
Juice of a lime
1 TBSP Extra-virgin Olive oil or Avocado oil
1/4 tsp finely grated orange zest
2 TBSP Maple syrup or 1/4 tsp maple extract and stevia
Blend seeds in a food processor.
Cook shallots & garlic in the avocado oil.
*Add Sea salt and pepper, let cool.*
Add parsley, cilantro, lime juice, maple syrup, orange zest (and water if needed)
Add shallot mix when cooled, mix thoroughly
Sea salt to taste.
Variation: Can also be used a spread in a lettuce wrap.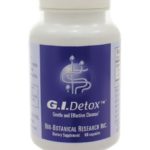 G.I. Detox (With Pyrophyllite Clay)
Bio-Botanical Research
60 capsules $31.50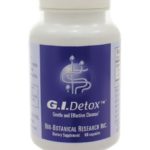 Removal of debris and toxins from the intestinal tract is an important part of any comprehensive cleansing program. G.I. Detox™ contains both pyrophyllite healing clay and activated charcoal for a simple and well tolerated cleansing regime.
-Removes Debris, Toxins and Accumulated Waste 
-Excellent Support when used with the Bioclear® Program
-Assists in "Mop Up" Phase of Biofilm Treatment
General Cleansing for Adults: For twice monthly use: 1 – 2 capsules with a large glass of water 3 times daily taken between meals, for 3 days. During use of G.I. Detox eat a diet high in leafy greens and low in refined carbohydrates. A minimum of 64 ounces of water a day should be taken. Take 1 – 2 hours apart from other supplements or medications. When using G.I. Detox™ during a course of Biocidin® or Olivirex®, resume these at a lower dosage and gradually increase to the recommended levels again as the effects will be more powerful after the colon is cleansed.
Servings Per Container: 60
Serving Size: 1 capsule
Amount Per Serving
Proprietary Herbal Blend … 750mg
Pyrophyllite Clay 562mg
Activated Charcoal 188mg
Other Ingredients: Cellulose and water
Contains no allergens such as dairy, wheat, gluten, sugar, soy, preservatives, animal products, artificial flavorings or colorings.
For "mop-up" of die off reactions take 1 – 2 capsules of  GI Detox™ 1 hour apart from Biocidin®, Olivirex® or other medications. Discontinue use should adverse reactions occur. Not intended for use during pregnancy.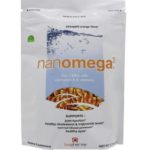 NanOmega3 Pineapple Orange
BioPharma Scientific.
$46.65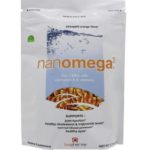 HEALTH PROFESSIONAL FORMULA
1000 IU of Vitamin D
Good Source of Fiber, Pineapple Orange
SuperFood SOLUTION™. NanOmega3™
Heart, Brain & Vision SuperFoodlifesDHA™.
HEALTHY BRAIN, EYES, HEART
SuperSorb® DELIVERY
DIETARY SUPPLEMENT
NET WT. 12.7 OZ (360g)
More Info:
Omega-3s are essential for fatty acids (EFAs) for supporting:
* heart health
* joint health
* healthy skin
* maintenance of normal blood lipids
* healthy brain function
* healthy eyes (retina)
* immune health
* general health and wellness
Truly a breakthrough functional food formula, NanOmega3 provides essential fatty acids (EFAs) from both:
-ALA, alpha-linolenic acid, from specially stabilized, organic MeadowPure™ golden flaxseed and
-DHA oil (lifesDHA™ from Martek) derived from plant marine algae, with
-Synergistic vitamins E, D3, folic acid, B6 and B12.
Supplemental Facts:
SuperSorb® is BioPharma Scientifics registered name for its enhanced delivery systems wherein highly bioavailable forms of micronutrient and microencapsulation are utilized to help maximize nutrient absorption.
In order to ensure correct usage of BioPharmas high potency formulas, BioPharma sells only through licensed healthcare practitioners.
Servings Per Container: 30
SUGGESTED USE:
Mix one [1] scoop (12 g) with 6-8 ounces of cold water, juice or milk to taste. Shake or blend briskly. Enjoy one (1) to two (2) times a day unless otherwise directed by your health professional. Children under 12 take 1/2 serving. NanOmega3 is scientifically formulated to taste great with BioPharmas entire SuperFood Solution™ line. For a wealth of SuperFood Smoothie/Shake recipes, ask your health professional for a copy of The SuperFood Solution™ Users Guide.
Refrigerate after opening.
Benefit:
YES:
*Great tasting, instant mixing
*Made with organic flax
*Vegan & non GMO
*Low net carb
*Low peroxide value (pv)
*Fortified with Vitamins D, E, & B
NO:
*Fishy tastes, smells or toxins
*Fish oil "burps"
*Animal or fish products
*Eggs, dairy, wheat, yeast, soy, gluten
*Artificial flavors, MSG, or glutamate peptides
Serving Size: 12g (1 scoop)
Amount Per Serving
Calories …57
Calories from fat …122
Total Fat …2.5g / 4% DV
Saturated Fat …Total Carbohydrate …7g / 2% DV
Dietary Fiber …2.5g / 10% DV
Sugars …1g
Protein …1g
Vitamin D3 …1000 IU / 250% DV
(cholecalciferol)
Vitamin E …30 IU / 100% DV
(d-alpha tocopherol succinate)
Vitamin B6 …1mg / 50% DV
(as pyridoxal-5-phosphate)
Vitamin B9 …2000mcg / 50% DV
(as folic acid)
Vitamin B12 …85.5mcg / 1, 425% DV
(as cyanocobalamin)
Calcium …21mg / 2% DV
Iron …425mcg / 2% DV
Magnesium …22mg / 5% DV
Sodium …5mg / <1% DV
Potassium …36mg / 1% DV
Total Omega-3 …1100mg #
Omega-3/DHA …100mg #
Omega-3/Linolenic Acid …1000mg #
Omega-6 …300mg #
Lignans …50mg #
Turmeric …70mg #
Stevia Leaf Crystals …70mg #
(stevia rebaudiana)
* Percent Daily Values are based on a 2, 000 calorie diet.
# Daily Value not established.
OTHER INGREDIENTS: Meadow Pure™ Omega-3 Ultra Golden Flax™ with Marteks DHA oil derived from marine algae, Natural Flavors (plant based), Rice Bran Soluble fiber*, Vitafiber™ (isomalto-oligosaccharides from non-GMO corn and/or potato starch), Rice Malto-dexrin*, Xanthan Gum, Natural Curcumin Color (plant based).
*Organic ingredients
IMPORTANT:
Best if stored in cool, dark conditions. After each use close tightly and refrigerate immediately. Contains an oxygen absorbent packet to preserve freshness.
Pregnant and nursing mothers, anyone taking prescription medications, or prior to any surgical procedures, inform their healthcare practitioner and/or pharmacist before taking this or any other dietary supplement.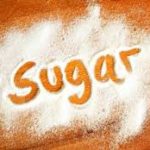 How Much Sugar is Too Much?
Calculating Refined Sugar Intake In Teaspoons 
A healthy adult human being has approximately 5 liters of blood circulating at any given moment.
 In that 5 Liters of Blood a grand total of 1 teaspoon of sugar is available during a fasting state. That's all the body needs to function.
 In 12-ounces of soda or energy drinks typically contain approximately 10 teaspoons of sugar.
 That little beverage effectively raises the blood sugar 10 times above what the body needs to function and typically within a matter of minutes.
To Decode the refined sugar in your diet simply do the following wherever refined sugars are listed in the ingredients.
1 Teaspoon of Sugar = Approximately 4 Grams of Sugar
In other words take the total grams of refined sugar and divide by 4 to learn how many teaspoons of sugar you are consuming per serving.
More About Refined Sugar
The Recommended Total Consumption of Refined Sugar & High Fructose Corn Syrup is less than 1 pound per month for Optimal Immune Health. Use the conversions below to assess how much sugar you are consuming each day.
1 teaspoon of Sugar = 4.2 grams = approximately 4 grams
453 grams of Sugar = 1 pound of Sugar
115 teaspoons of Sugar = 1 pound of Sugar
11 Sodas (132 Ounces) = 2, 2-Liter Bottles of Soda =
1 pound of Sugar 1 Soda (12 Ounces) = 39 grams of Sugar = Approximately 10 teaspoons of Sugar
1 Soda (20 Ounces) = 69 grams of Sugar = Approx. 16.5 teaspoons of Sugar
1 Soda (2 Liters) = 67 ounces of Soda = 221 grams of Sugar = ½ pound of Sugar
Drinking 1 Soda (12 Ounces) per day = 30 Sodas per month = 2.65 pounds of Sugar per month from Soda alone = 360 teaspoons of sugar your body will have to use, store or eliminate in order to remain in balance at 1 teaspoon circulating in the blood stream.
I would also say that I would not count fruits, vegetables, and whole grains to this total…just refined sugars like white sugar, brown sugar, high fructose corn syrup, dextrose, dextrin, maltodextrin, agave syrup, maple syrup, and evaporated cane juice.
The US governments projects that average annual refined sugar consumption alone…not counting any other sweetener will be 74 or more pounds per year for the next 20 years. And we wonder why diabetes is the fastest growing pathology in the United States today.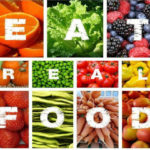 What does Eating Healthy Mean?
1- Mitochondrial Energy Production:
Mitochondria definition: and organelle found in large number in most cells, in which the biochemical process of energy production occurs. It has an inner and outer layer.
2-Organic sourced foods: look up EWG.org
The environmental working group is a nonprofit, nonpartisan organization dedicated to protecting human health and the environment.  Learn what organic means
U.S. Environmental Protection Agency (EPA) is a great resource
3- Delayed food allergens: and allergy is an adverse reaction due to immunologic mechanism. A delayed onset food allergy is an auto immune disease that causes your immune system to overact when you ingest certain foods. The immune cells mistakenly attack food particles and treat them as foreign invaders and produce anti-bodies to try to fight what they perceive as toxins. Known allergies we can the immune and digestive systems, draining the body of energy.
Energetic Health Institute…an innovative 501(c)3 California Non-Profit & Gold Rated by GuideStar.org for transparency. School approved by the National Association of Nutrition Professionals (NANP)
I'm a Certified Holistic Nutritionist who can order you the right lab work to complete and over see this process.
https://www.energetichealthinstitute.org
4- 60% Alkalizing   pH scale  0-14   Acid vs. Alkaline
Certain foods can effect of the acidity and pH of bodily fluids, including the urine or blood, and therefore can be used to treat and prevent disease
5- Green Food
Chlorophyll turns into new blood. Green promotes health and energy.
6- ORAC Value of Food
Oxygen radical absorbance capacity Is the unit of measurements of antioxidants found in food. (calories are a unit of energy)
http://superfoodly.com/orac-values/
7-Refined Sugar
A healthy adult has approx 5 liters of blood circulating at any given moment and needs 1 teaspoon of sugar available during a fasting state. That's all the body needs to function.
12-ounces of soda or energy drinks typically contain approx 10 tsp of sugar. That raises the blood sugar 10x above what the body needs to function and typically within a matter of minutes.
1 Teaspoon of Sugar = Approx 4 Grams of Sugar
Take the total grams of refined sugar & divide by 4 to learn how many teaspoons of sugar you are consuming per serving.
8-Naturally sweet:
Think Real food
9- Fiber: 8-12 grams  per meal.  Average 25-30 grams a day.
Adds bulk to you diet and aids in digestion.
Insoluble fiber: found in wheat, bran, vegetables, and whole grains. It helps speed passage of food through the stomach and intestines.
Soluble Fiber: attacks water and turns into gel, slowing digestion.  Found in foods like oat bran, barley, nuts, seeds, beans, lentils, peas, and some other veggies and fruits.  Can help lower cholesterol.
10-Raw foods
Raw foods contain enzymes.  Enzymes help break down food and aid in digestion.
Proteases: breaks down Protein
Lipase: breaks down fat
Amylase: breaks downs carbs
11- Healthy Preparation Methods
12-Environmentally Safe Meats and Fish
13-Environmentally safe Cookware
NO TEFLON!
14-Friends and Family MOODS
15- Beverage 8oz or less
16- Burn off what you consume!
Exercise/movement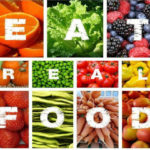 Vitamin D
Vitamin D is essential to the body.   A few of Best sources of Vitamin D come from shrimp, sardines, cod and eggs. The FDA has set the reference value for nutrition label for vitamin D at 400 IU's. Therapeutic ranges fall between 400 to 1000 IU's.
Vitamin D is a fat soluble vitamin, and actually functions more like a hormone then vitamin. It works with the parathyroid hormone to maintain proper levels of calcium in the blood.
We need vitamin D to help our bones and teeth. It also helps regulate the growth and activity of cells. Vitamin D also helps prevent excessive inflammatory immune related activity, it builds your immune system and helps protect against disease.
Vitamin D deficiency results in decreased absorption of calcium and phosphorus. Prolonged deficiency can lead to an impact on your bone mineralization, Thus experiencing bone thinning (osteopenia), bone pain and or soft bones (osteomalacia).
It is estimated that nearly 75% of Americans are deficient in vitamin D1.  For many people, basking in the sun may not be an answer because of skin conditions and sensitivities. Eating oily fish on a regular basis also may not be an option, much of our seafood is over-fished or contaminated from pollution so it can be difficult to find pure sources. Surprisingly, there are several foods packed with vitamin D that are easy to incorporate into your everyday routine.
If you think you're going to get enough vitamin D from the sun you need to have at least 40% of your skin exposed for at least 15 minutes a day.  Otherwise you will need to get your vitamin D from food and or supplementation.
If you prefer to get your protein vitamins or minerals from a plant-based diet, try mushrooms. 3 ounces portobello mushrooms is 20 cal, 3 g of protein, 1 g dietary fiber, zero cholesterol, 15 mg of sodium, 300 mg of potassium and 4% of your vitamin D for the day.
Other Great Sources of  Vitamin D:
Swiss Chard
Most leafy greens are high in vitamin D, but chard trumps them all.  Add to your omelet or steam with garlic and onions.  Try swiss chart instead of raw Kale in your smoothie and your stomach will thank you for the easier digestion.
Squash and Pumpkin Seeds
Go for Raw and sprouted!My favorite variety of pumpkin seeds are pepitas, the shelled pumpkin seed that has been roasted and sometimes tossed with spices and sea salt.
Beef Liver
Most people remember (not-so-fondly) being forced to eat liver and onions, but beef liver can actually be delicious. Try it in chili or even mix half beef liver and half bison or beef in your favorite meatball recipe.  Organic is SO Important!
Mushrooms
Mushrooms, especially ones grown in sunlight, are very high in vitamin D. Portobello mushrooms are actually considered one of the best vegan sources of vitamin D.3
Caviar
It may not be for everyone and it can be quite expensive, but caviar is also high in vitamin D. If you can't afford a fresh tin of expensive caviar (which typically isn't sustainable anyways), try fresh fish roe next time you go out for sushi. Many brands carry organic, sustainably roe at affordable prices.
Almond Milk
While almonds are very high in vitamin D, many people don't remember to eat a couple handfuls every day. Try buying almond milk instead of dairy.
Chicken Liver
Liver may turn some people off, but they can be so tasty if cooked right. Try it with Black rice, which has sautéed onions, garlic,  peppers, spices and chicken livers.
Dark Chocolate
Good news! Dark chocolate that has over 60% cacao content is packed with vitamin D, so the next time you have a sweet craving, indulge in a few small pieces of high-quality dark chocolate, Organic of course! Look for Cacao not Cocoa.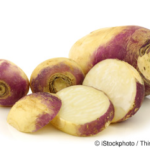 Rutabaga Sweet Potato Soup
Vegan, Gluten Free
Happily Serves 4
ALL ORGANIC INGREDIENTS
1 butternut squash, cut in half
3 garlic cloves
2 cups rutabaga, peeled and diced
2 cups sweet potato, peeled and diced
Coconut Oil
1 tsp. Sea salt
½ tsp pepper
1 Yellow onion, chopped
¾ Cup soaked cashews
2½ Cups Coconut milk
2 Cups vegetable or chicken broth
½ tsp nutmeg
1 tsp thyme
Directions
Preheat oven to 400º .
Rub the squash with oil and place cut-side down on a baking sheet.
Cut garlic and let sit 5-10 mins.
Coat the rutabaga and sweet potato in oil and sprinkle with salt and pepper.
Add both to baking sheet. Bake for 50-60 minutes, rotate half way through.
Sauté onion and garlic until soft and caramelized.
Remove roasted veggies from oven and blend all of the above in a food processor until smooth. The nuts may remain grainy, but that's okay. You can add water to reach desired consistency.
Rutabagas Nutrition Facts
Serving Size: 3.5 ounces (100 grams), raw
Calories 39
Calories from fat 2
Total fat 0 g 0%
Saturated fat 0 g 0%
Trans fat
Cholesterol 0 mg 0%
Sodium 20 mg 1%
Total Carbohydrate 9 g 3%
Dietary Fiber 2 g 7%
Sugar 6 g
Protein 1 g
Vitamin A 0% Vitamin C 31%  Calcium 5% Iron 3%
Health Benefits of Rutabagas
All crucifers (brassicas or cole crops) are high in antioxidant and anti-cancer compounds. The anti-cancer properties of these vegetables are so well established that the American Cancer Society recommends that Americans increase their intake of cruciferous vegetables.
Rutabaga's most significant nutrient comes from vitamin C. One cup contains 53% of the daily recommended value, providing antioxidants and immune system-supporting functions that help protect the cells from free radical damage. Although rutabagas provide only 5% of the iron needed for healthy blood on a daily basis, vitamin C enhances its absorption, while helping to form both collagen and the thyroid hormone thyroxine, which protect cells against damage, encourage wounds to heal, fight infections, and promote healthy bones, teeth, gums, and blood vessels.
Beta-carotene-rich rutabagas are also an excellent source of potassium and manganese (for energy), and a good source of fiber, thiamin, vitamin B6 (helps support the nervous system), calcium (for strong bones), magnesium (helps absorb calcium and combat stress), and phosphorus (helps metabolize proteins and sugars).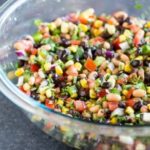 Cowboy Salsa
Vegetarian, Gluten Free
Happily serves 8-10
 
ALL ORGANIC INGREDIENTS
1/2 Cup Avocado oil
1-2 TBSP Raw Coconut sugar or Monk Fruit
1/3 Cup Coconut vinegar
1 tsp Chili powder
1 tsp Himalayan Sea salt
1 Cup black-eyed peas or Kidney beans
1 Cup black beans
1 Cup Aduki Beans
1 Yellow Onion
2 Green Onions
2 Garlic Cloves
1 diced Green bell pepper
1 diced Red bell pepper
1 diced Yellow bell pepper
 Handful chopped cilantro
2 TBSP Lime juice
Optional: 1/4 Cup Jodi's Salsa
Whisk together the Avocado oil, coconut sugar, coconut vinegar, chili powder, and salt.
Combine beans, red onion, and bell peppers.  Stir in cilantro.
Cover and chill at least 1 hour or overnight to blend flavors.
Serve chilled or at room temperature.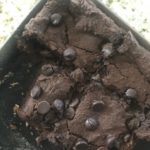 Jodi's Fudgy brownies
Grain free, Refined sugar free, Dairy free, Gluten Free,
Happily Serves 12
ALL ORGANIC INGREDIENTS 
1 Egg
2 Cups Black beans rinsed, drained & cooked
One avocado
1 TBSP vanilla extract
1/2 Cup Coconut Brown sugar
2/3 Cup Carob
1-2 tsp Coconut oil
1/4 tsp baking soda
1/4 tsp baking powder
1/2 tsp Himalayan Sea Salt
1/2 cup dairy free chocolate chips
Preheat oven to 350°. Grease an 8 x 8″ baking stone.
Mix egg, black beans, avocado, vanilla and sugar in the food processor until smooth.
Add the Carob,  coconut oil, baking soda, baking powder and mix again until smooth.
Batter needs to be sticky to be fudgy.
If you want it thinner add a tablespoon or so of coconut milk.
Fold in the chocolate chips spread in the pan and bake for about 25 minutes or until toothpick comes out clean. Cool completely.
Tips:  The food processor is best.  It  blends and hides the consistency of the beans.