I LOVE learning new things. Training is not just working out. It's Energetics. It is Food. It is Exercise. It is Science. It is Emotional. Upon my studies, my beliefs have become stronger about how our emotions are connected to our Anatomy, which affects our Physiology, which affects our Biochemistry, which affects our Energetics, which circles back to Emotions. Knowing this helps enhance my approach as a Health Coach. Addressing the body as a whole promotes homeostasis and encourages the body to heal itself.
I began my career eleven years as a Personal Trainer and quickly realized that food was so valuable to continue researching. I studied at the Energetic Health Institute and completed the program in 2016. I desire to help my clients with the many aliments that plague our society today. I completed the Energetic Cleansing and Detox Specialist and Medical Marijuana Specialist Certificates so I can further tailor health programs to target cancer and diseases.
I energetically teach how our emotions cause physical sensations in the body. I educate on how to recognize hunger, cravings and appetite. Teaching what symptoms/signs to look for is just as important, if not more than counting calories. I educate what is in food, how food effects our moods, combinations of foods and healthy preparation methods. Discovering "why" we eat and how this affects our brain chemistry and nervous system is vital to the process.
I prepare food with optimal absorption & digestion as the main goal. Food is meant to taste good and be enjoyed, so I read allergy testing and/or lab bloodwork results and breaks it down into easy recipes. I teach how to look at a family recipe and swap ingredients to allow for optimal hormone balance and digestion. I love taking the "stress" out of food prep for people who don't love to be in the kitchen. Grocery shopping and meal planning coaching is the start of being successful in the kitchen.
I host cooking classes, one on one lessons for families or individuals, family reunions, or retreat groups. Recipe development is necessary to keep the enjoyment in food while healing the body while not becoming discouraged during the learning process.
I design programs tailored to each individual based on environment, weight loss goals, athletic goals, cellular detox & cleansing, physiology issues, biochemical misalignments, myofascia work, and acidic cellular environments. I use whole foods, whole food supplements and combine that with healthy food preparation methods and a whole lotta love to help achieve sustainable results.
I have studied how food sensitivities affect our digestive system and ultimately our immune systems. I believe food is medicine. I believe you can change your body when given the correct vitamins, minerals, herbs, and foods. Such knowledge is invaluable to your future health and wellness. No one can put a price on the quality of life. You will achieve the highest sense of self worth and fulfillment in achieving your dreams and desires as you allow your body to create energy and thrive as it was ultimately designed to do.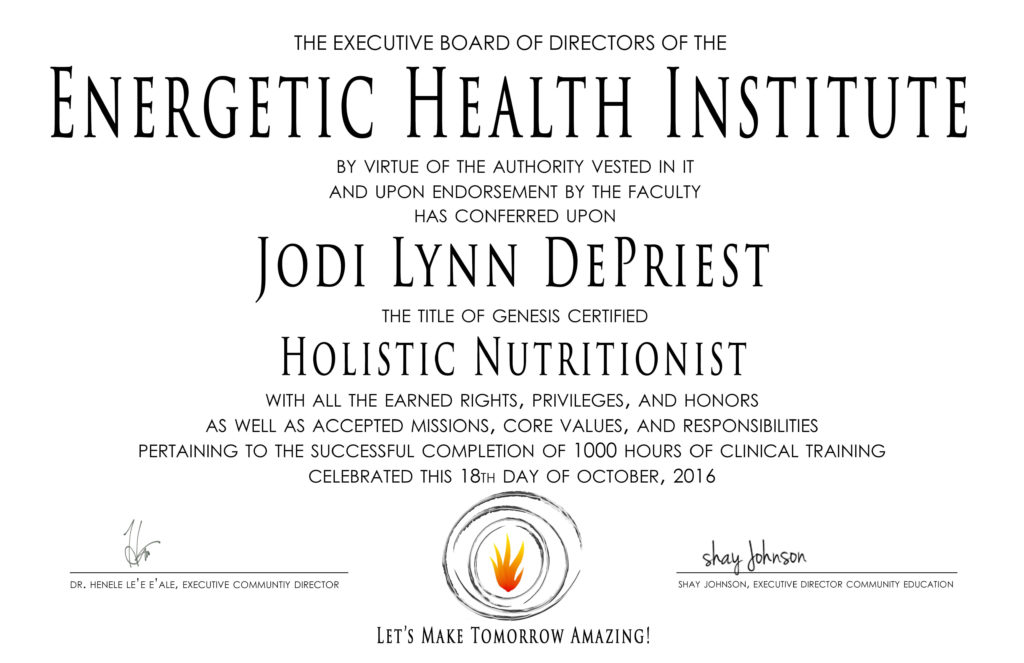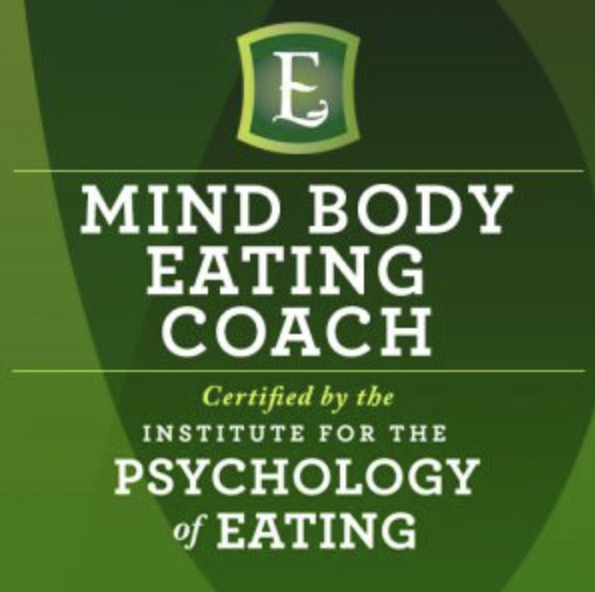 Contact Jodi to schedule your Free 30 minute consultation.
Health means something different to all of us.
Let me help you find a solution to re-balance your life so you can live it to the fullest! 
I would be happy to sit down or talk with you if you can answer yes to any of the following questions:
Do you want to manage your life without the crisis?
Do you want to Feel Better ?Sleep better…naturally?
Do you want to stimulate your thyroid and rebalance your metabolism?
Do you want to learn more about Hashimoto's, celiac disease, autoimmune diseases and disorders?
Are you scared of the debilitating effects of stroke, Alzheimer's or dementia?
Do you want to learn to help your kids with focus and energy to get better grades in school?
Are you tired of riding an emotional roller coaster?
Do you want to learn how to cook gluten free, vegan, paleo or other cooking method?
Do you want to learn meal prep ideas and solutions?
Do you want weight loss solutions for your busy professional lifestyle?
Do you want to enhance your athletic performance?
Do you want your body back after Pregnancy?
Overall, do you want more energy to live the life you dream of?