sunflower
now browsing by tag
Environmental allergens/Cross-Reacting Foods
I hear my clients or friends talk about the plants they are allergic to, what about the foods that we take in from those same plants and trees, do you consider those? It's easy to feel the immediate effects of the blooming trees but not the delayed response of gluten or dairy allergy 2-5 days later.  
When your immune System is low, the outside allergies present themselves quickly.  A food panel is more valuable and  important to your health then knowing what tree you are allergic too.  Let's take a look at the inside of our bodies first and build those systems up so the outside environment has less of an affect on us.  
Five categories of cross reaction and some of the key foods involved.
This is not intended to represent all possible environmental allergens, or all possible cross-reacting foods. Instead, it is meant to provide you with examples of common pollen allergens and commonly cross-reacting foods.
Environmental Allergen                  Cross-Reacting Foods
1. alder tree pollen                               1. almonds, apples, celery, cherries, peaches, pears, parsley, hazelnuts
2.grass pollen                                       2.melons, tomatoes, oranges
3.mugwort weed pollen                    3.carrots, celery, coriander, fennel, parsley, bell peppers, hot peppers, sunflower seeds
4.ragweed pollen                                 4.bananas, cantaloupe, cucumbers, zucchini, honeydew, watermelon, chamomile
5.birch tree pollen                             5. almonds, apples, apricots, carrots, celery, cherries, coriander/cilantro, fennel, hazelnuts, kiwifruit, lychee fruit, nectarines, oranges, parsley, parsnips, peaches, pears, bell peppers, hot peppers, persimmons, plums/prunes, potaotes, soybeans, wheat
Environment-food cross reactions can be as complicated or even more complicated to recognize as food allergies and food intolerances. On the environment side, they might be seasonal and only a problem during certain times of year. On the food side, they are likely to be year round, and may involve a half dozen or more foods. Blood work is strongly recommended to identify the cause of "allergy Symptoms".
For more information I can order the correc labs for you to get the answers you are looking for, just email, call or text me and we can set up a consultation.  If you would like more information on this article:
http://whfoods.org/genpage.php?tname=faq&dbid=51
Chipotle Sauce/Dressing
GF, Refined Sugar Free, Vegan
Happily serves 2
ALL ORGANIC INGREDIENTS
1 TBSP Tahini (can sub Sunflower butter)
1 TBSP Hemp Seed oil
2 Garlic cloves, crushed
1 TBSP Coconut Aminos
1 tsp chili powder
½ tsp Chipotle powder
½ tsp Cayenne
¼ tsp Sea salt
Mix all ingredients together. Can be used as a salad dressing or over stir fry and quinoa.  Great Sauce for lettuce wraps!
OR:
Optional: ADD 1TBSP Nutritional Yeast if you want to toss it on Collard Greens and bake.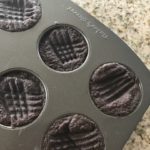 Chocolate Nut Butter Cookies
GF, Refined Sugar Free
Happily serves 12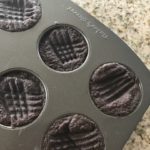 ALL ORGANIC INGREDIENTS
1 Cup Chocolate Peanut or Sunflower butter
3/4 Cup Coconut sugar
1 egg
Combine all ingredients. Bake on 350 for 7-8 mins.
If you are not using an already flavored nut butter, you can use a regular nut butter and ad 1/4 cup raw cacao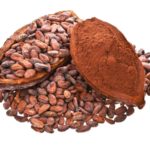 Cooking Class 2.12.2017
Chocolate Info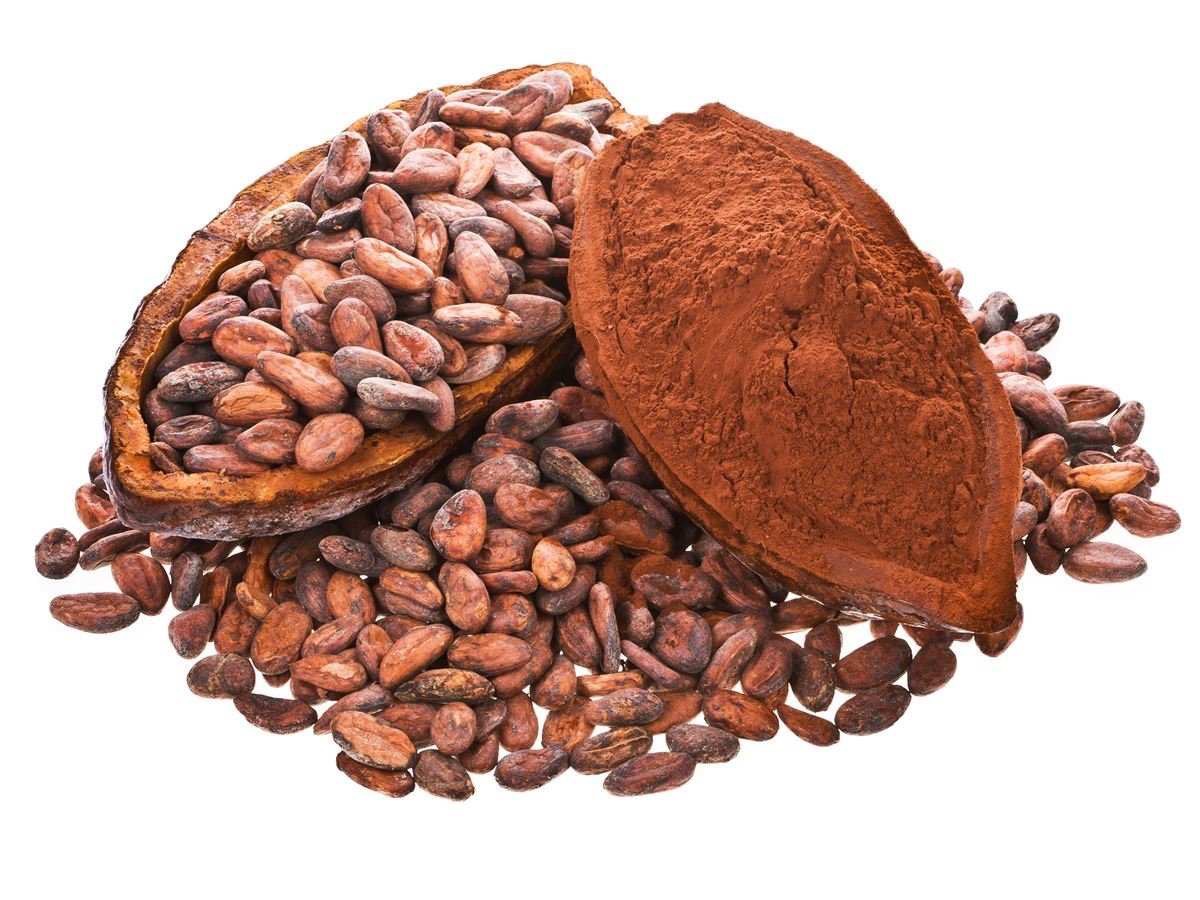 Cacao can fuel energy and mood. It is an excellent source of fiber good source of protein and iron. It is high in antioxidants and polyphenols. A half half a cup of raw organic cocoa powder has 110 cal, 2 g of fat 16 carbohydrates, 10 of which is dietary fiber. It contains 8 g of protein and will give you 10% of the iron you need for your daily requirements. It is considered a stimulant and should be eaten occasionally not every day.
Cocoa beans are the fermented seeds of the cacao tree. The fruit of the cocoa tree is a pod full of sweet pulp enfolding a cluster of about 20-40 cacao seeds. Cocoa refers to the low-fat constituent of the finely ground cacao beans. These ground beans, known as cocoa liquor or cocoa mass, also contains cocoa butter which is a non-dairy, naturally occurring fat. Cocoa butter is a mixture of monounsaturated fats like oleic acid and saturated fats, namely stearic acid and palmitic acid. About 50-60% of cocoa liquor consists of cocoa butter.
Cacao bark, butter and flowers have also been valued since ancient times for treating various diseases like skin ailments, bowel malfunction and wounds. Cocoa has anti-inflammatory, anti-allergenic, anti-carcinogenic and antioxidant qualities. Health benefits include relief from high blood pressure, cholesterol, obesity, constipation, diabetes, bronchial asthma, cancer, Chronic fatigue syndrome and various neurodegenerative diseases. It helps to improve cardiovascular health and brain health. It also helps in treating copper deficiency.
Commercially available chocolates and cocoa-products may not be rich in the original beneficial flavonols since their properties get destroyed by over-processing and heat. In order to obtain the benefits of cocoa, it is important to consume the correct source of cocoa. Milk/dairy blocks the absorption of the antioxidants in chocolate, so be sure to check the labels!
Antioxidant Capacity: Studies have shown it is evident that cocoa exhibits higher antioxidant activity than against green and black tea, and red wine. Antioxidants helps to neutralize the oxygen-based free radicals that are present in the body. Cacao is abundant in phenolic phytochemicals and possesses a high amount of flavonoids as well.
Of course, everything in moderation!
Jodi's Sweet Potato Brownies
Grain Free, Paleo, GF, Dairy free
Happily serves 12
ALL ORGANIC INGREDIENTS
2 medium Sweet Potatoes
14 Medjool Dates
1 1/2 Cups Quinoa or Almond Flour
4 TBSP Raw CACAO Powder
3 TBSP maple Syrup (Grade B) or Coconut netar
Pinch of sea salt
Peel Sweet Potatoes. Slice/cut and steam for about 20 mins until soft.
The smaller the pieces, the faster it will cook.
Add Sweet Potatoes and Dates to food processor, blend until a creamy smooth texture.
Mix all other ingredients in a bowl, then add cream mixture. Stir well.
Place on Parchment paper lined baking dish and bake for 20-30 mins on 350 until the toothpick comes out dry.
Allow to cool 10 mins for the brownies to gel together, very important step!!
Tip: If you don't use raw cacao powder, you cause conventional cocoa powder but you will need to double the quantity.
Chocolate Nut Butter Cookies
GF, Refined Sugar Free
Happily serves 12
ALL ORGANIC INGREDIENTS
1 Cup Chocolate Peanut or Sunflower butter
3/4 Cup Coconut sugar
1 egg
Combine all ingredients. Bake on 350 for 7-8 mins.
If you are not using an already flavored nut butter, you can use a regular nut butter and ad 1/4 cup raw cacao
Chocolate Iced Coffee Protein Shake
Dairy Free, Vegan, Refined Sugar Free
Happily serves 1
ALL ORGANIC INGREDIENTS
2 TBSP Raw Cacao powder
2 TBSP Collagen Powder
2 oz Coconut milk
2 oz Cold brew (optional)
4-6 oz Chai Tea or water
Dash of cinnamon
Stevia Powder if desired sweeter
Ice
Blend all ingredients in bullet/blender, transfer to shaker bottle.
Sunflower Seed or Tahini Dressing/Sauce
Vegan, GF
Happy serves 4
All Organic Ingredients
1/4 cup (4TBSP) sunflower seed butter or Tahini
2 Tbsp Coconut Aminos
1 tsp maple syrup extract
1-2 TBSP Lime juice
1/2 tsp chili garlic sauce, 1 thai red chili minced, or 1/4 tsp red pepper flake
Hot water to thin
Prepare dipping sauce by adding sunflower seed butter, coconut aminos, maple extract, lime juice, and chili garlic sauce to a small mixing bowl and whisking to combine. Add enough warm water to thin into a thick but pourable dressing.
Adjust portions based on personal preferences for spice, sweetness or acidity.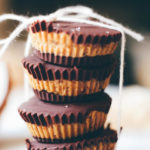 Salted Nutbutter Cups
Paleo, Vegan, Gluten Free
Happily Serves 24 mini cups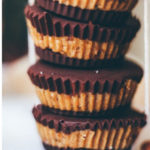 ALL ORGANIC INGREDIENTS
CHOCOLATE SHELL
3 cups Lily's chocolate chips
1 TBSP Coconut oil
1 tsp Vanilla
FILLING
3 TBSP Sunflower butter
1 tsp  Himalayan sea salt
1 tsp Coconut oil
1/4 Cup Dates
TOPPING
Pink Himalayan salt, to taste
Soak Dates 1-4 hours.  Remove seeds.
In a double boiler, add in dark chocolate chips, coconut oil and vanilla.
Melt over a pot of simmering (not boiling) hot water until well incorporated.
Fill the bottom of each muffin liner with 1-2 tsp of the chocolate mixture.
Set aside leftover chocolate to put on top of the cups.
Set the muffin pans in the freezer.
In a food processor add in Sunflower butter, sea salt, coconut oil and dates.
Blend until smooth and creamy.
Spoon 1 tsp of the sunflower butter mixture on top of each chocolate filled muffin liner.
Then spoon out 1-2 tsp chocolate mixture to cover each cup.
Sprinkle Himalayan salt on top.
Place the cups in the freezer for 30 minutes or until set.  Serve frozen.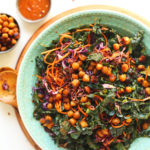 Asian Chick Pea Kale Salad
Vegan, Gluten Free
Happily Serves 4
VEGETABLES
1 large bundle finely chopped kale  (steamed and drained)
1 cup finely grated carrots (steamed)
2 cups finely shredded red cabbage (Steamed)
DRESSING
1/4 cup cashew butter (or sub sunflower butter)
1/4 cup + 1 Tbsp Korean BBQ sauce (Skyvalley brand)
1/4 cup sesame oil
3 Tbsp maple syrup
Sea salt or 1 Tbsp tamari or coco amigos
CHICKPEAS
1 Cup soaked and dried chickpeas (or sub Mung beans)
2 Tbsp sesame oil or avocado oil
2 tsp maple syrup
1 garlic clove
optional: red pepper flakes or chili powder
Preheat oven to 425
When preparing chickpeas, make sure they are dry – this will help them crisp up.
In a medium mixing bowl add sesame oil, maple syrup and Korean BBQ sauce and whisk.  Add chickpeas and toss to coat. Arrange on a baking stone/sheet and bake for 20-25 minutes, tossing halfway to ensure even baking. They're done when crisp and deep golden brown.
To prepare dressing, add all ingredients and whisk to combine. Taste and adjust flavors as needed, adding more maple syrup for sweetness, Korean BBQ sauce for heat, cashew butter for creaminess, or salt or tamari for saltiness.
Add kale (steamed), carrots and cabbage to a large mixing/serving bowl and toss to combine. Then add dressing, toss to coat.
To serve, divide salad between serving plates and top with crunchy chickpeas.  Keep leftover chickpeas separate from salad in a well-sealed container at room temperature for 2 days
Broccoli Sweet Potato Poppy Seed Salad
Gluten Free
Happily Serves 8
ALL ORGANIC INGREDIENTS
4 cups fresh quick steamed broccoli, chopped into bite-size pieces
1 cup sweet potato or yam
¼ cup finely chopped red onion
¼ cup sunflower seeds or pumpkin seeds
1 tablespoon lemon juice
Dressing
1 cup Coconut kefir or small avocado, smashed
¼ cup raw organic honey
1 tablespoon lemon juice
2 teaspoons coconut vinegar
1 tablespoon water
1 tablespoon poppy seeds
Combine broccoli, sweet potato, red onion, and sunflower/pumpkin seeds.
In a small bowl, whisk together all dressing ingredients.
Pour dressing over the salad and gently combine.
Salad may be served immediately or refrigerated until serving.