Chocolate….we all love it, might as well figure out how to make it healthy so we can enjoy it without Guilt! Just a few things we sampled and made today! Most of these products I got from Sprouts and Natural Grocers.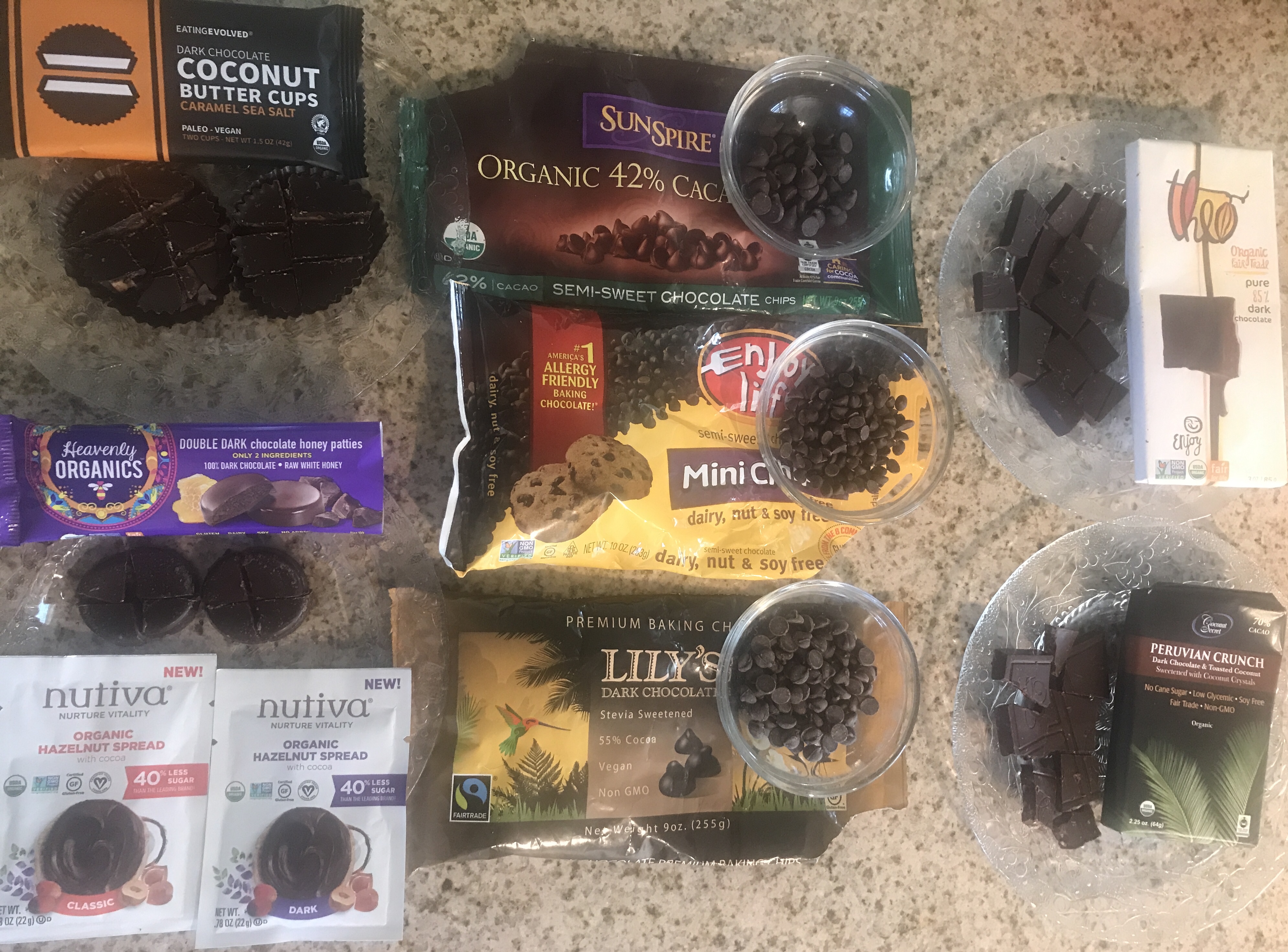 Purple Sweet Potato Brownies


Grain Free, Paleo, Gluten Free, Dairy free




Happily serves 12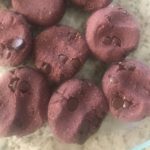 ALL ORGANIC INGREDIENTS
2 Purple Sweet Potatoes
14 Medjool Dates
1 1/2 Paleo Nut Flour
4 TBSP Raw CACAO Powder
3 TBSP Maple Butter
1/4 tsp Himalayan sea salt
Soak Date about 1-4 hours. Remove seeds.
Peel Sweet Potatoes. Slice/cut and steam for about 15 mins or until soft.
The smaller the pieces, the faster it will cook, the less nutrients you'll lose.
Add Sweet Potatoes and Dates to food processor, blend until a creamy smooth texture.
Mix all other ingredients in a bowl, then add cream mixture. Stir well.
Bake for 20-30 mins on 350 until the toothpick comes out dry.
Allow to cool 10 mins for the brownies to gel together. (Important step!!)
Jodi's Fudgy Black Bean Brownies
Grain free, Dairy free, Gluten Free, Vegan
Happily serves 12-15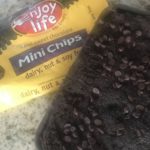 ALL ORGANIC INGREDIENTS
1 Egg Replacer (or 1 egg)
2 Cups Cooked Black beans
One Avocado (or 1/2-3/4 Cup coconut oil)
1 TBSP Vanilla extract
1/2 Cup Coconut sugar
2/3 Cup Raw Cacao or Carob
1/4 tsp Baking soda
1/4 tsp Baking powder
Optional: 1/2 cup dairy free chocolate chips
Preheat oven to 350°.
Grease an 8 x 8″ baking stone or mini muffin pan (spray coconut oil)
Mix flax egg, black beans, avocado or oil, vanilla and sugar in the food processor until smooth.
Add the Cacao, baking soda, baking powder and mix again until smooth.
Batter needs to be stick to be fudgy if you want it thinner add a tablespoon or so of coconut milk or tsp coconut oil.
Fold in the chocolate chips spread in the pan and bake for about 20 minutes or until toothpick comes out clean.
Cool completely.
Tips:
The food processor is best, blends and hides the consistency of the beans.
Brownies are best cold.  Can be stored in the fridge or frozen.
Also tastes good raw, no need to bake if you are in a hurry.