store
now browsing by tag
If you missed the Local education night here is a few things we discussed:
Muscle building with Plant Protein
*How do you support a body on a plant based diet without eating meat?
Earth is the ultimate prism. Every green plant captures a different wavelength of light and energy from the sun. A collection of juices from sea plants, field grasses and garden vegetables will alkalize your body, build up your blood, and cleanse your cells.
What is a Carbohydrate? Fruit, vegetable, starch, grain, pasta
What is a Protein? Animal meat, dairy
What is a Fat? Nut, seed or oil
How Much do we need daily? Age/Gender/Health History
Carbs: Weight loss must be under 50g a day, aim for no more than 30g of carbs at a meal and 8g of sugars within those carbs. Think higher fiber foods.
Protein: 1g per 1kg body weight (think about half your body weight)
Fat: 25-30% daily calories can come from the pure sources of healthy fats.
***Ratios are different for everyone and Should be evaluated by a Certified Health Professional or Holistic Professional based on your health history.***
What are Amino Acids? What do they do?
Assists with the stabilization or recovery of muscle strength, endurance, and volume
Helps keep body tissues firm
Helps minimize body fat
May support a weight loss regimen
Aid in normalizing protein synthesis
If the essential amino acids are not present in the daily diet the body will break down existing proteins in order to supply the body with the missing amino acids.
Essential Amino Acids:
Cannot be produced in our body and thus must be consumed in our diets. The essential amino acids humans cannot synthesize are:
Phenylalanine, valine, threonine, tryptophan, methionine, leucine, isoleucine, lysine, and histidine. (Arginine is mostly required in young children and not as important as adults)
Non-Essential Amino Acids: These can be synthesized by the body.
Proteins drive ALL functions of the various organs of the human body.
Alanine (from pyruvic acid)
Arginine (from glutamic acid)
Asparagine (from aspartic acid)
Aspartic Acid (from oxaloacetic acid)
Cysteine
Glutamic Acid (from oxoglutaric acid)
Glutamine (from glutamic acid)
Glycine (from serine and threonine)
Proline (from glutamic acid)
Serine (from glucose)
Tyrosine (from phenylalanine)
If you fail to obtain even just one out of the essential amino acids, your body's proteins so not complete and the body is forced to steal from bones and elsewhere to create metabolic processes in your body. Also, unlike fats and carbohydrates, your body does not store excess supplies of amino acids for later use – you need a regular supply of them everyday.
Foods with amino acids include animal and vegetable sources. Most of the animal sources such as meat, eggs and milk are considered to be "complete protein sources" meaning that these contain all the essential amino acids that your body needs.
Vegetables are also good amino acid food sources but most of them do not usually contain all essential aminos.
Amino Acid Deficiency and Supplementation
Many people who are sick, fatigued, or trying weight loss programs, vegetarians or Vegans consume insufficient amounts of protein. Thus, supplementation of amino acids has been increasingly necessary. B6 and B12 are the most common of deficiencies when not consuming animal protein.
Non Meat Forms of Amino Acids: Think SEA LIFE!
*How can I combat muscle fatigue or just plain being tired all the time?
More GREEN foods create energy in the body! How do plants grow? They need sun, water, rest, minerals and vitamins, and time.
Antioxidant Rich foods: EAT FROM THE RAINBOW!
RED: Lycopene
YELLOW/ORANGE: Beta Carotene & Beta Crytoxanthin
BLUE/PURPLE: Anthocyanins
GREEN: Chlorophyll
GREEN FOOD BASICS:
*Green foods have a high content of chlorophyll due to porphyrin rings.
* Chlorophyll and heme units of red blood cells are virtually identical except the center molecule
* Chlorophyll-magnesium
* Heme-Iron
* Heme units are the building blocks for red blood cells
* Therefore, all green foods help the body to create new blood.
*How do we use food as medicine so we can fuel the body, heal and repair?
Basic Weight management Strategies and Lifestyle Strategies
1-Adequate ATP
2-Nutrient Density-Organic Foods. **A MUST!!!**
3-Balance-60-80% Alkalizing (pH Balance)
4-Moderation-Limited Refined Sugar
5-Calorie Control=Calorie Restriction
6-Variety= Seasonal Eating VS Emotional Eating
Refer to www.healthywithjodi.com for my Sweet 16 Eating Healthy Guidelines and how to achieve balance.
Definitions and menu DeCoding:
Vegan: A strict vegetarian who consumes no products from an animal, such as meat eggs or dairy products or stains from using animal products such as the leather.
Vegetarian: does not eat or believe in eating meat, fish, Fowl or any food drive from animals such as eggs or cheese. Uses fruits, vegetables, and grains for food sources.
Paleo: consume vegetables, fruits, nuts, lean meats, no grains, no processed foods.
Pescatarians: do not eat any land animals or birds such as beef pork chicken or turkey. Will eat fish and other seafood such as shrimp and clams. They do eat fruits, vegetables, beans, greens and nuts.
Lacto vegetarian: includes vegetables and dairy products such as milk, cheese, yogurt, butter, ghee, cream, Keefer but excludes eggs.
Food Catagories: Do you now what you are eating and how to combine them? (Just a few listed below)
Whole Grain, Gluten
Tamari, Coconut Aminos, Soy Sauce
Flax Seed, Chia Seed, hemp hearts, Tahini
Hummus, lentils, Tofu, beans
Nut Meat, Nut Milk, Quinoa
Micro greens, Sprouts
Spices: parts of the plant other than the leafy bit such as the root, stem, Bulb, bark or seeds ex: cinnamon, cloves, ginger and pepper.
Herbs: come from the leafy and green part of the plant. Ex: Basil, oregano, rosemary, Parsley, mint.
Spices and herbs add MAJOR nutrients to your meals, you can achieve therapeutic ranges when you use ORGANIC spices/herbs daily. Www.superfoodly.com
*What do I pair together to equal complete protein meal?
A nut or seed plus a legume equals a complete Protein.
BASIC PROTEIN NUTRITION INFO:**Even though you are worried about getting enough protein, you need to watch the Carbohydrate content of your meal. **
1/2 cup beans: average 7g protein Black, 7g protein garbanzo (20g carbs) 120 cal
1 small sweet potato: Not a nightshade 2g protein (22g carbs) 95 cal
1/2 cup yam: 2g protein (22g carb) ROOT Vegetable 95 cal
1/2 cup lentils (Legumes): average 9g protein (20g carb) 7g fiber
1/4cup Quinoa equals a cup cooked: 6g protein (29g carbs) 160 cal.
HAS ALL 9 ESSENTIAL AA
1 TBSP or 1/8cup nuts: walnuts: 2g protein (1g carb) 90cal
1 TBSP seeds: flax seeds: 3g protein (7g carb) 60 cal
1/2 cup brown rice: 5g protein (23g carbs) 150 cal
1/2 cup Black Rice: 10 LESS carbs than brown rice
4oz Tofu: 9g protein (3g carbs) 90cal
1/2 cup Soy beans: 14g (9g carbs) 150 cal
1 cup Avocado: balanced Meal!!! 3g protein (11g carbs) 7g fiber 22g fat 250 cal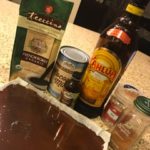 Kahlua Chocolate Fudge
Vegan, GF, Refined Sugar free
Happily serves 20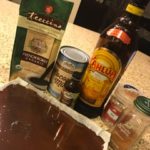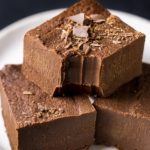 ALL ORGANIC INGREDIENTS
20 oz Lily's chocolate chips
14 oz Can full fat coconut milk
3 TBSP Ghee (or butter) cubed at room temperature
2 TBSP Kahlua
1/4 tsp cinnamon
1/2 tsp vanilla extract
1/4 tsp Sea salt
1 tsp espresso powder or 1 TBSP cold brew
Lightly grease an 8 x 8-inch baking pan.
Line with parchment paper, allowing the excess paper to overlap on two of the sides, set aside.
Add the chocolate and espresso powder into a large, heatproof bowl; set aside.
Fill a saucepan with a little water (about 1/4 full) bring it to a boil.
Reduce to barely a simmer. Place the bowl containing the chocolate and espresso powder on top of the pot.
Cook, stirring frequently, until the chocolate has melted and the mixture is completely smooth, about 8-10 minutes.
Add coconut milk and ghee, cook for another 2-3 minutes, or until it is completely melted. Remove from heat.
Whisk in the Kahlua, vanilla, sea salt, and cinnamon. The mixture will be VERY thick.
Transfer to pan and refrigerate for at least 2 hours, or until firm enough to slice.
Remove the fudge and transfer it to a cutting board. Peel off parchment paper and slice into small pieces.
Serve at once or store in the refrigerator for up to 1 month or freezer up to 2 months.

Want to make your own muscle relaxing lotion? Such a simple recipe and easy to make! If you do not wish to take the short time to make it, you can see my dear friend, Colleen Sinclair, owner of the Siphon Draw Apothecary.  She makes wonderfully combined skin care products from all natural organic food sources.  Also as a Holistic Nutritionist, she understands the biochemistry of the body and that's it's not just what we put in our body, it's what's absorbed on and in our bodies and skin. Www.siphondraw.com for more information.
This recipe contains avocado oil, which has naturally occurring magnesium and potassium that help hydrate the skin. Avocados are one of the most mineral-rich superfoods in the world. In addition, magnesium oil is added — it's transdermal so can pass through the skin into the body.
Also, to naturally calm the body, this recipe contains lavender essential oil, which can relax muscles and reduce the effects of stress.
Apply this CALM magnesium body butter recipe today to naturally increase minerals and healing compounds in your body!
Dr. Axe explains it very simply:
Check out this video on YouTube:

Homemade CALM Body Butter Lotion
Total Time: 45 mins to an hour
Serves: 30-90
ALL ORGANIC INGREDIENTS:
1/4 cup Avocado oil
1/4 cup Magnesium oil
1/2 cup Cocoa Butter
30 drops Lavender Essential Oil
Large Glass Jar or Small glass Jar
DIRECTIONS:
In saucepan with water over low heat, place a jar containing the cocoa butter.
Once melted, pour into bowl and let cool in fridge for 30 minutes.
Using a standard mixer blend and whip it.
Once whipped add in magnesium oil, avocado oil and essential oils and mix.
Transfer to glass jar or plastic container and keep in refrigerator for 90 days.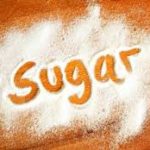 How Much Sugar is Too Much?
Calculating Refined Sugar Intake In Teaspoons 
A healthy adult human being has approximately 5 liters of blood circulating at any given moment.
 In that 5 Liters of Blood a grand total of 1 teaspoon of sugar is available during a fasting state. That's all the body needs to function.
 In 12-ounces of soda or energy drinks typically contain approximately 10 teaspoons of sugar.
 That little beverage effectively raises the blood sugar 10 times above what the body needs to function and typically within a matter of minutes.
To Decode the refined sugar in your diet simply do the following wherever refined sugars are listed in the ingredients.
1 Teaspoon of Sugar = Approximately 4 Grams of Sugar
In other words take the total grams of refined sugar and divide by 4 to learn how many teaspoons of sugar you are consuming per serving.
More About Refined Sugar
The Recommended Total Consumption of Refined Sugar & High Fructose Corn Syrup is less than 1 pound per month for Optimal Immune Health. Use the conversions below to assess how much sugar you are consuming each day.
1 teaspoon of Sugar = 4.2 grams = approximately 4 grams
453 grams of Sugar = 1 pound of Sugar
115 teaspoons of Sugar = 1 pound of Sugar
11 Sodas (132 Ounces) = 2, 2-Liter Bottles of Soda =
1 pound of Sugar 1 Soda (12 Ounces) = 39 grams of Sugar = Approximately 10 teaspoons of Sugar
1 Soda (20 Ounces) = 69 grams of Sugar = Approx. 16.5 teaspoons of Sugar
1 Soda (2 Liters) = 67 ounces of Soda = 221 grams of Sugar = ½ pound of Sugar
Drinking 1 Soda (12 Ounces) per day = 30 Sodas per month = 2.65 pounds of Sugar per month from Soda alone = 360 teaspoons of sugar your body will have to use, store or eliminate in order to remain in balance at 1 teaspoon circulating in the blood stream.
I would also say that I would not count fruits, vegetables, and whole grains to this total…just refined sugars like white sugar, brown sugar, high fructose corn syrup, dextrose, dextrin, maltodextrin, agave syrup, maple syrup, and evaporated cane juice.
The US governments projects that average annual refined sugar consumption alone…not counting any other sweetener will be 74 or more pounds per year for the next 20 years. And we wonder why diabetes is the fastest growing pathology in the United States today.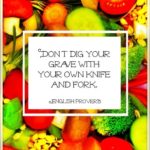 Nutrition Coaching Pricing
Hour Sessions: $95
1/2 Hour Sessions: $65
In Home Nutrition Coaching available
add $15 for travel time
Meal plan: $100
Includes Supplement recommendation and dosing schedule
*Requires an hour session (billed separate) to explain the meal plan in detail
Weekly support: $100 (up to 2 hours)
(Includes emails, texts, phone calls, pictures, store tips & tricks)
Nutrition Coaching and Meal Plans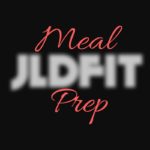 Having the determination is the first step.  Meal preperation is time consuming but guarantees results and is essential to creating energy  and maintaining results.  If you want to learn how to meal prep or have Jodi Prep for you, there are many options to fit your busy schedule so you can meet your desired results.  Feeding our families is necessary, why not make everyone's meal nutritious, fun and delicious?  Isn't it about time you enjoyed your food with no negative side effects and increased energy?
JLDFIT Meal Prep Prices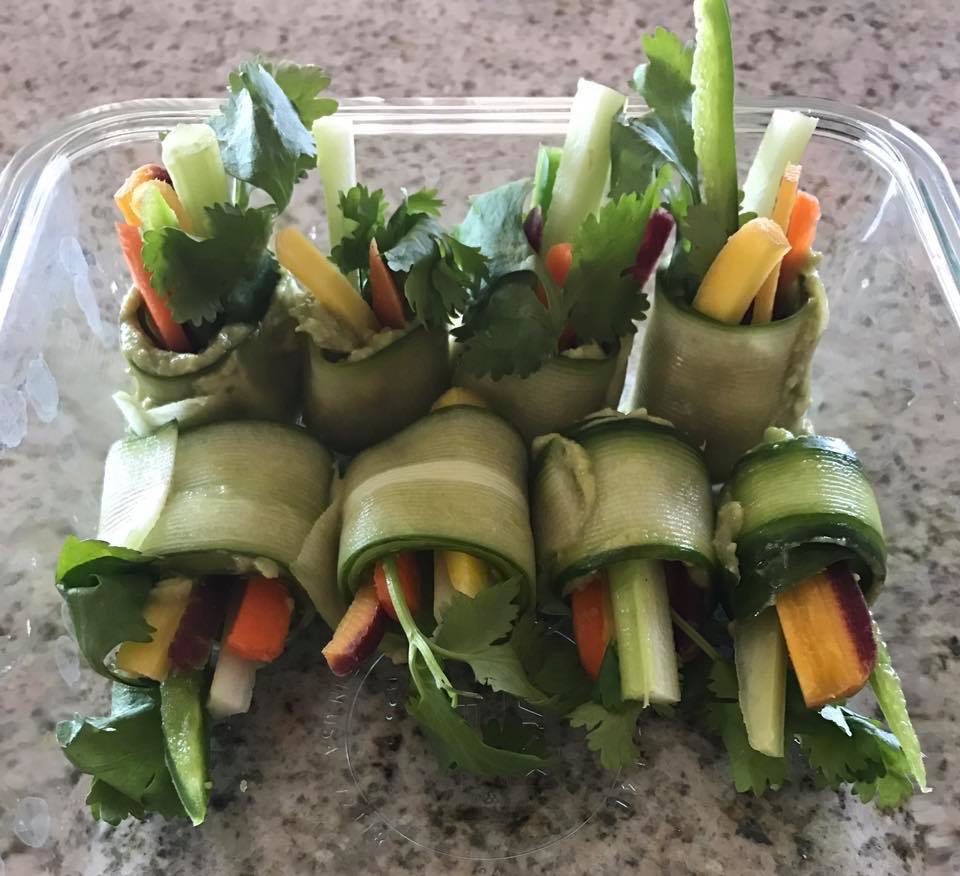 Breakfast: $15
Lunch: $15
Dinner: $15 
Snacks: $10
Prices includes food and preparation.
Meal plan: $100
Includes Supplement recommendation & account set up
*Requires a Nutriton Session to educate and explain the individual plan.*
Weekly support: $100 (up to 2 hours)
(Includes emails, texts, phone calls, pictures, store tips & tricks)
Other determining Factors:
Must have 2 sets of glassware (or tupperware) When picking up food, the second set of glassware must be returned clean and dry.
Pick up dates, times, and location set upon entering into a contract.
Weekly delivery is an option for an additional fee.
Individual Prices can vary depending on frequency, amounts, and desired goals.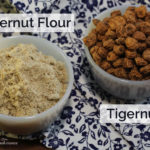 Tigernut Flour Pancakes
GF, Refined Sugar free
Happily serves 4-6
ALL ORGANIC INGREDIENTS 
4 organic cage free eggs
½ cup tigernut flour
¼ cup coconut flour
½ cup dairy free milk (coconut milk)
½ tsp cinnamon
½ tsp raw apple cider vinegar
¼ tsp baking soda
Properly measuring the flours is key to the recipe. Stir the tigernut flour with a fork to "loosen" it, then dip in the measuring cup and level the top with a knife. Measure the coconut flour the same way. Combine the flours and eggs to create a smooth batter. Mixing these ingredients first allows you to smooth out the clumps of tigernut flour. Add remaining ingredients, stir until combined.  Cook pancakes as usual
You can store leftover pancakes in an airtight container in the fridge for a few days. The leftover pancakes actually make a delicious "bread" for grain free sandwiches!