squash
now browsing by tag
Potassium Rich Foods-Top ten
Potassium is an essential nutrient used to maintain fluid and electrolyte balance in the body.
Potassium is the third most abundant mineral in the body and is a required mineral for the function of several organs including the heart, kidneys, brain and muscular tissues.
Potassium also plays an important role in keeping the body hydrated and works with sodium to support cellular function with your bodies sodium-potassium pump.
Potassium deficiency symptoms can include severe headaches, dehydration, heart palpitations and swelling of glands and tissues.
Also, potassium deficiency can lead to:
* Fatigue
* Irritability
* Muscle cramps
* Weight gain
* Increased blood pressure
* Cellulite buildup
The main culprits that can cause low levels of potassium are endurance cardiovascular exercise without proper hydration, vomiting, diarrhea and a diet low in fruits and vegetables.
Unless you are on dialysis, or have a special condition, overdose of potassium from natural sources is very rare.
The RDA for potassium is 4700 mg/day.
Keeping in mind Sodium should be 2300mg.
Think Double potassium for your sodium intake!
Consuming these 3 servings of this high potassium foods list daily to ensure optimal levels of potassium.
Top 10 Potassium Rich Foods List
1) Avocado. 1 whole: 1068 mg (30% DV)
2) Spinach. 1 cup: 839mg (24% DV)
3) Sweet potato. 1 medium: 952 mg (27% DV)
4) Coconut Water. 1 cup 600 mg (17% DV)
5) Kefir or Yogurt 1 cup: 579 mg (15% DV)
6) White Beans ½ cup: 502 mg (15% DV)
7) Banana 1 large: 422 mg (12% DV)
8) Acorn squash 1 cup: 899 mg (26% DV)
9) Dried apricots ½ cup: 755 mg (22% DV)
10) Mushrooms 1 cup: 428 mg (27% DV)
Potassium Health Benefits
Cramps
: One of the main benefits of consuming high potassium foods is decreased muscle cramping and improved muscle strength.  Muscle cramps are a common side effects of low potassium levels.  This can happen if an athlete becomes dehydrated and isn't consuming enough potassium rich foods before and after exercise.
Reduced Risk of Stroke
: Several observational studies have found that those with high potassium levels experience a lower risk of stroke. The health benefits of potassium are likely through reduction of blood pressure combined with a diet high in fruits and vegetables.
Alleviation of High Blood Pressure (Hypertension): 
Studies show that a diet high in potassium, especially potassium from fruits and vegetables, lowers blood pressure. This is especially true if the increase in potassium foods is not accompanied by an increase in high sodium foods.
Reduced Cellulite Appearance
: One of the main causative factors of cellulite buildup is fluid retention.  Most people consume far too much sodium and not near enough potassium.  Sodium brings nutrients into your cells where potassium helps flush excess waste out of your cells.  For this reason, if you reduce sodium intake and start consuming potassium rich foods you can reduce the appearance of cellulite.
Osteoporosis Protection
: Several studies have found a relation between increased bone density and increased intake of dietary potassium. These studies were true even for post- menopausal women and older men.
https://draxe.com/top-10-potassium-rich-foods/
Urinary tract Info

:
Commonly also call bladder infections. There is a disturbance in the bacterial flora that protects the urinary track and anabiotic's lead to reoccurring infections.
Doubling probiotics such as L. Acidophilus is highly recommended. At least 20 billion CFU's. 50-100Billion CFU's would be more beneficial and HIGHLY recommended.
Acidity levels are too high in the body when the pH is disrupted there is fermentation of vaginal glycogen to lactic acid. Alkalinity is Key, must add more Green into the diet. ORGANIC EATING is SO Very IMPORTANT!!!
Eliminating of dairy, yeast, and soy products are recommended to rebalance pH. Limiting grains, sugar, caffeine, and alcohol, and refined carbohydrates.
At least 64 oz water a day. Decaffeinated tea counts as water. Eliminate food allergens. Allergy Blood work is your best Road map to gut and immune support and healing.  Blood Tests are available and easy!
Recommended foods:
Use healthy cooking oil such as olive oil (don't heat olive oil) or coconut oil.
Eat Less red meats and more lean meats such as fish, but no soy.
High fiber foods include beans root vegetables such as yams or sweet potatoes and psyllium husk.
Antioxidant rich foods including vegetables like bell peppers and squash.
**Fruit in the morning including cranberries, blueberries,and cherries. If you're going to drink juice make sure that it is unsweetened. Please eat your fruit, better for you unless you are juicing. Best for digestion if fruit is first thing in the morning and by itself or for your first snack, eaten alone.**
Recommended Vitamins:
Probiotics and digestive enzymes ALWAYS!! Double if taking antibiotics!
Multi Vitamin
Vit D: 2000-4000 IU
Fish oils 1000mg and or Flax seed, 3x a day. Could go up to 6000mg
Super Greens
Amino Acids
Vit C: 1000mg a day
Grape seed oil 100-300mg
Magnesium 200-300mg 3x a day
Zinc: 30mg a day
Recommended Botanicals:
Cranberry
Aloe Vera: up to 32oz per day
Gotu Kola is great extract tea to help balance pH. 60-120mg
Uva Ursi ( upland cranberry or bearberry) is a powerful antiseptic herb.
Dried leaves or tea: 1.5-4.0 (1-2 tsp)
Goldenseal herb has antimicrobial agents. Dried root or tea: 1-2g
Other herbs that are recommended: green tea, cats claw, milk thistle, and reishi mushroom.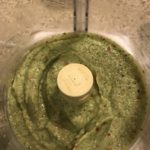 Zucchini Hummus
GF, Vegan, Sugar free
Happily serves 6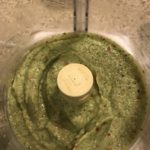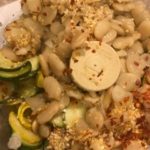 All organic ingredients
3 cups Butter beans, drained and rinsed
2 cups yellow and/or green squash
1 Tbsp olive oil or avocado oil
2 garlic cloves, or 1/2 Tbsp minced garlic
1/2 TBSP onion flakes
Himalayan sea salt to taste
Red pepper flakes (optional) or Cheyenne pepper
Cut garlic and let sit 5-10 minutes.
Steam sliced zucchini about 3-5 minutes.
Combine all ingredients in food processor and blend well.
1/2-3/4 cup is a perfect serving size, dip celery or cucumbers for perfect well combined meal.
Winter Squash Pancakes
Vegan, GF, Refined Sugar free
Happily serves 4
ALL ORGANIC INGREDIENTS
PANCAKES
1 cup Cooked and smashed winter squash
1/3 cup cashew cream or vegan cream cheese
2 large eggs (or flax egg)
1/2 cup coconut yogurt
3/4 teaspoon sea salt
A dash black pepper
1 teaspoon baking powder
1 cup all-purpose GF flour
coconut oil for frying pan
TO FINISH:
Crispy Sage Brown Butter:
2 to 3 tablespoons butter
A pinch or two of salt
A few fresh sage leaves
In a large bowl, whisk squash, yogurt, eggs, cheese, salt, pepper and baking powder until smooth.
Add flour and stir until just combined. Batter will be thick.
Heat skillet medium-low to medium.  Coat the bottom with coconut oil, and spoon in pancake batter,  flatten the pancake slightly.
Cook until golden brown underneath, flip and cook until golden brown.
Lower your heat, if it's cooking too fast. If you're worried pancakes have not cooked in the center, you can finish them for 10 minutes in a 250 degrees oven.
To finish, wipe out frying pan and add butter (or you can use coconut oil), a Dash of salt and sage leaves, heating over medium heat. The sage leaves will crisp and the butter will brown in a minute or two so keep a close watch on it. Pour leaves and butter over pancakes
To roast squash: For butternut or kabocha, roast it face-down on an a baking sheet sprinkled with coarse salt at 375 for 40 to 50 minutes, until tender.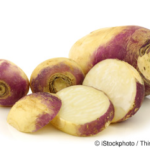 Rutabaga Sweet Potato Soup
Vegan, Gluten Free
Happily Serves 4
ALL ORGANIC INGREDIENTS
1 butternut squash, cut in half
3 garlic cloves
2 cups rutabaga, peeled and diced
2 cups sweet potato, peeled and diced
Coconut Oil
1 tsp. Sea salt
½ tsp pepper
1 Yellow onion, chopped
¾ Cup soaked cashews
2½ Cups Coconut milk
2 Cups vegetable or chicken broth
½ tsp nutmeg
1 tsp thyme
Directions
Preheat oven to 400º .
Rub the squash with oil and place cut-side down on a baking sheet.
Cut garlic and let sit 5-10 mins.
Coat the rutabaga and sweet potato in oil and sprinkle with salt and pepper.
Add both to baking sheet. Bake for 50-60 minutes, rotate half way through.
Sauté onion and garlic until soft and caramelized.
Remove roasted veggies from oven and blend all of the above in a food processor until smooth. The nuts may remain grainy, but that's okay. You can add water to reach desired consistency.
Rutabagas Nutrition Facts
Serving Size: 3.5 ounces (100 grams), raw
Calories 39
Calories from fat 2
Total fat 0 g 0%
Saturated fat 0 g 0%
Trans fat
Cholesterol 0 mg 0%
Sodium 20 mg 1%
Total Carbohydrate 9 g 3%
Dietary Fiber 2 g 7%
Sugar 6 g
Protein 1 g
Vitamin A 0% Vitamin C 31%  Calcium 5% Iron 3%
Health Benefits of Rutabagas
All crucifers (brassicas or cole crops) are high in antioxidant and anti-cancer compounds. The anti-cancer properties of these vegetables are so well established that the American Cancer Society recommends that Americans increase their intake of cruciferous vegetables.
Rutabaga's most significant nutrient comes from vitamin C. One cup contains 53% of the daily recommended value, providing antioxidants and immune system-supporting functions that help protect the cells from free radical damage. Although rutabagas provide only 5% of the iron needed for healthy blood on a daily basis, vitamin C enhances its absorption, while helping to form both collagen and the thyroid hormone thyroxine, which protect cells against damage, encourage wounds to heal, fight infections, and promote healthy bones, teeth, gums, and blood vessels.
Beta-carotene-rich rutabagas are also an excellent source of potassium and manganese (for energy), and a good source of fiber, thiamin, vitamin B6 (helps support the nervous system), calcium (for strong bones), magnesium (helps absorb calcium and combat stress), and phosphorus (helps metabolize proteins and sugars).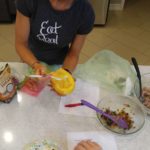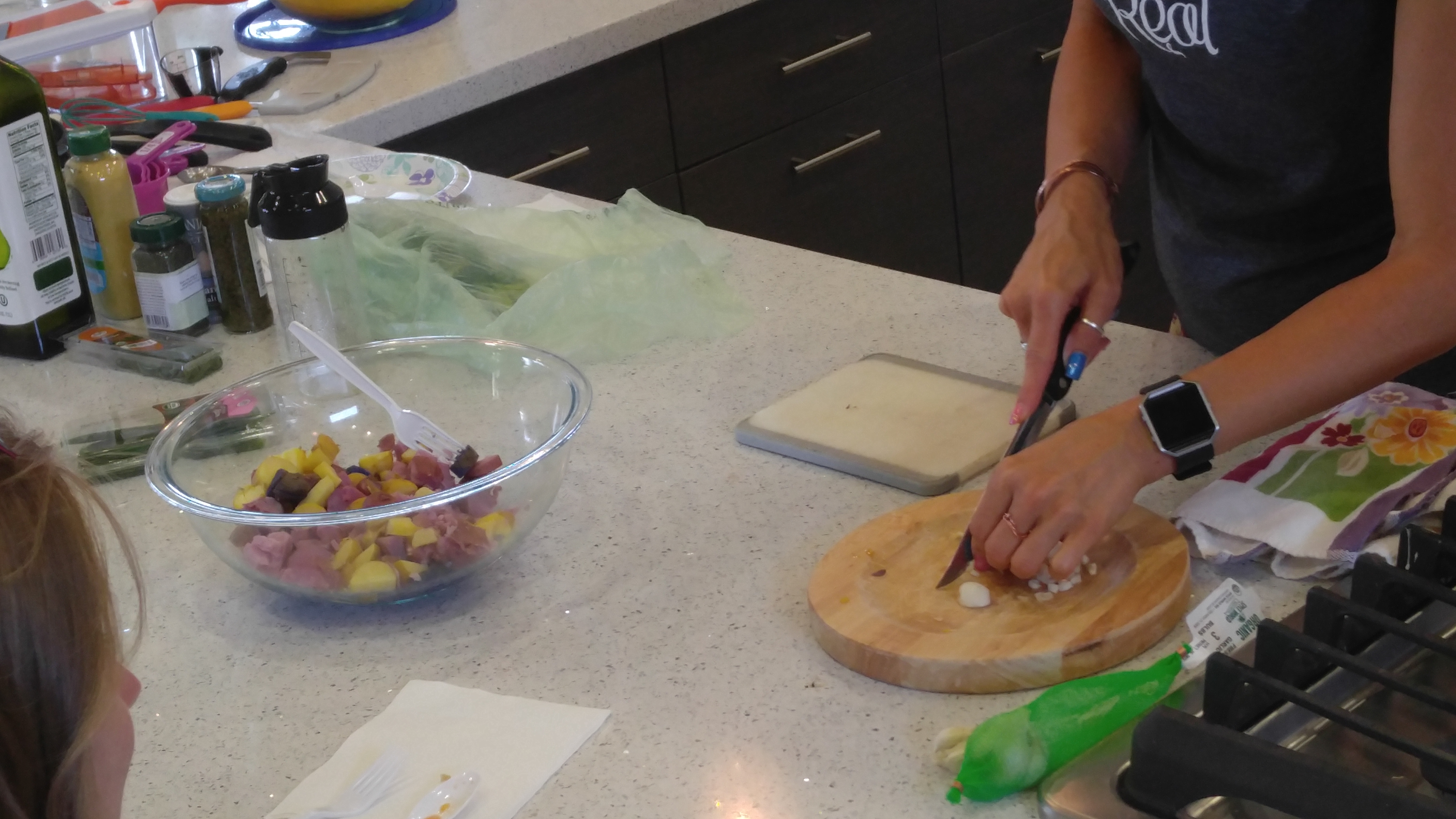 Cooking With Jodi – 6/12/2016
This week Jodi featured vegetables of all shapes sizes and colors.  Spaghetti Squash, Cabbage, Green and Red Bell Peppers, Tarragon, Garlic, Black Beans, and more.  These classes are a great way to learn new ways to cook healthy and still make very tasty dishes.  In class today, Jodi made: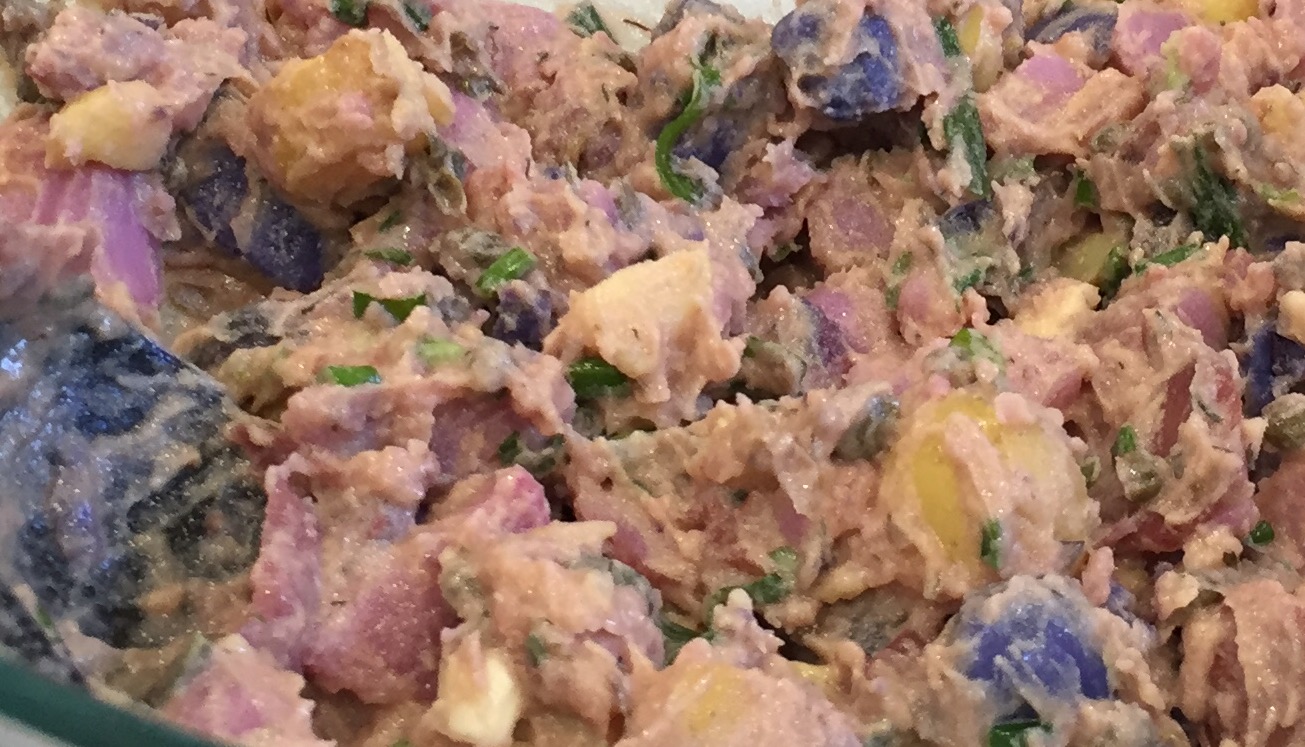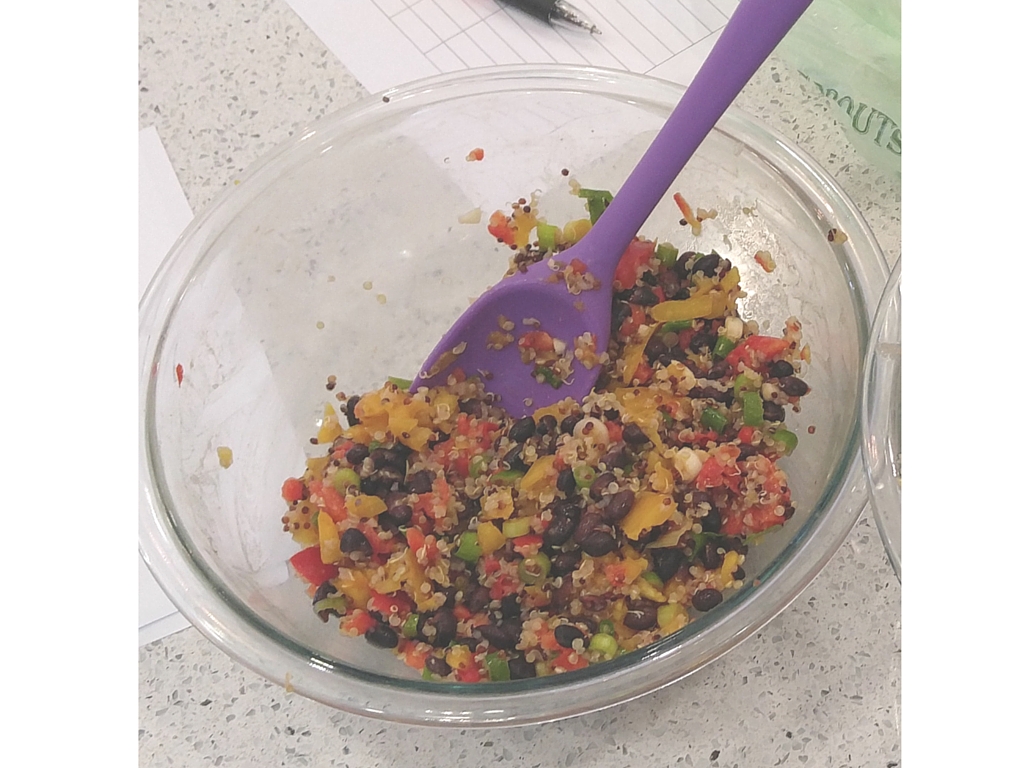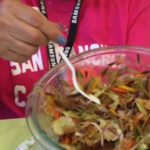 Spaghetti Squash Chow Mein
GF, Vegan, Paleo
Happily Serves 6-8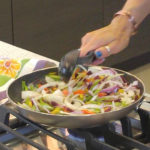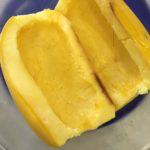 ALL ORGANIC INGREDIENTS
1 Spaghetti squash
1/4 cup Coconut Aminos
3 Garlic cloves, minced
1 TBSP Coconut sugar
2 tsp freshly grated ginger
1/4 tsp white or black pepper
2 TBSP Avocado oil
1 Diced yellow onion
3 Celery stalks
2 Cups cole slaw mix (shredded cabbage, broccoli, and or carrots)
Cut spaghetti squash in half length wise and carefully scoop out seeds. Lay skin side up in a glass dish, place 1/2 inch of water in the bottom of the pan.
Bake at 400 degrees for 30-40 minutes, until flesh is very tender. Shred flesh with a fork so it breaks apart into strings, set aside.
In a small bowl, whisk together Coconut aminos, garlic, coconut sugar, ginger, and pepper.
Heat avocado oil in a large cast iron skillet over medium high heat.
Add onion, celery, stirring often, steam for no more than 3 mins.
Stir in cabbage until heated.  This should take no more than 7 mins total.
Stir in spaghetti squash and "soy" sauce mixture until well combined.