number
now browsing by tag
BiotaGen
Klaire Labs
$22.95 5.3oz powder
Versatile prebiotic formula to optimize gut microflora, improve bowel function 
and support the immune system.
BiotaGen is a distinctive formulation of soluble dietary fiber with prebiotic 
activities that stimulates growth of colonic populations of beneficial bacteria 
and enhances gastrointestinal and systemic immune function in multiple ways. 
BiotaGen combines chicory inulin and oligofructose, highly effective 
prebiotics, with the immunomodulating actions of larch arabinogalactan and 
purified yeast beta-glucan.
Chicory-derived inulin and oligofructose are inulin-type fructans best known 
for their ability to sustain increases in populations of Bifidobacterium, 
Lactobacillus, and Eubacterium, an important butyrate-producing species 
indigenous to the bowel. By escaping digestion and absorption in the small 
intestine, inulin-type fructans arrive largely intact in the colon where they 
selectively feed beneficial gut microbiota. In addition, inulin-type fructans 
promote normal colon transit times, enhance absorption of calcium and 
magnesium, favorably modulate lipid levels, improve gut mucosal barrier and 
immune function, regulate intestinal epithelial cell growth, and reduce the 
number of potentially harmful bacterial species.
Arabinogalactan, a polysaccharide derived from the Western Larch tree, is a 
highly soluble dietary fiber that enhances immune function by promoting 
cytokine production and increasing the number of natural killer cells. 
Indigestible by human enzymes, arabinogalactan exerts prebiotic properties 
including the ability to selectively stimulate Lactobacillus species. 
Arabinogalactan is metabolized to short-chain fatty acids acetate, butyrate, 
and propionate and reduces ammonia production.
Beta-glucan, a glucose polysaccharide prebiotic fiber, has broad, beneficial 
effect on immune function through enhancement of monocytes, macrophages, and 
natural killer cells. Beta-glucan stimulates immune response to a wide spectrum 
of pathogens, including fungal (Candida albicans), Gram-positive 
(Staphylococcus aureus), and Gram-negative (Escherichia coli) microorganisms.
BiotaGen is recommended to nutritionally support optimal gastrointestinal 
function, promote populations of healthful colonic bacteria, and enhance 
gastrointestinal and systemic immune function. BiotaGen® works synergistically 
with probiotics to assure intestinal microflora balance. Available in both 
powder and vegetarian capsule form.
Servings Per Container: 30
1 to 2 scoops daily with food or as directed by a healthcare practitioner..
Serving Size: 1 Scoop (Approx. 1 teaspoon or 5 grams)
Amount Per Serving
Calories … 5g
Total Carbohydrate … 5g
Dietary Fiber … 4g
BiotaGen Prebiotic Blend … 5g
Inulin (derived from chicory root) Oligofructose (derived from chicory root) 
Beta-Glucan (purified from Saccharomyces cerevisiae) Larch Arabinogalactan 
(Larix occidentalis), dried water-soluble extract
Other Ingredients: None.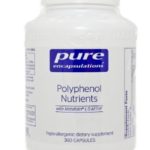 Polyphenol Nutrients
Pure Encapsulations
120 capsules $48.80
360 capsules $82.10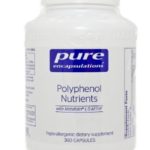 Now with Metafolin® L-5-MTHF Powerful polyphenol-rich multivitamin and multimineral formula with additional protection factors *Packed with flavonoids and phenolic compounds from a unique blend of olive fruit, grape seed, pomegranate, green tea, quercetin and blueberry, this formula offers powerful overall cellular protection. It also contains the protective nutrients alpha lipoic acid, NAC, inositol and choline to complement the neural, cognitive, cardiovascular, liver and skin health properties of this diverse profile. Furthermore, Polyphenol Nutrients provides the advanced mineral delivery systems and active vitamin cofactors found in Nutrient 950® and UltraNutrient® for optimal bioavailability and utilization. As part of a well-balanced diet that is low in saturated fat and cholesterol, folic acid, vitamin B6 and vitamin B12 may reduce the risk of vascular disease.† †FDA evaluated the above claim and found that while it is known that diets low in saturated fats and cholesterol reduce the risk of heart disease and other vascular diseases, the evidence in support of the above claim is inconclusive. Polyphenol Nutrients is a nutrient dense multivitamin and mineral formula enhanced with an exceptional combination of polyphenols and specialized compounds for extensive physiological protection.
Servings Per Container: 30
Take 4–6 capsules per day, in divided doses, with meals.
Serving Size: 6 vegetable capsules
Amount Per Serving
vitamin A … 7, 500IU 
(as beta carotene)
vitamin C … 500mg 
(as ascorbic acid)
vitamin D … 800IU 
(as cholecalciferol)(D3)
vitamin E … 100IU 
(as d-alpha tocopherol succinate)
thiamin … 50mg 
(as thiamin HCl)(B1)
riboflavin … 25mg 
(vitamin B2)
niacin … 75mg 
(as niacin and 67% niacinamide)
vitamin B6 … 12.5mg 
(as pyridoxine HCl)
folate … 800mcg 
(as Metafolin®, L-5-MTHF)
vitamin B12 … 500mcg 
(as methylcobalamin)
biotin … 800mcg
pantothenic acid … 50mg 
(as calcium pantothenate)(B5)
calcium … 300mg 
(as calcium citrate)
iodine … 200mcg 
(as potassium iodide)
magnesium … 150mg 
(as magnesium citrate)
zinc … 15mg 
(as zinc picolinate)
selenium … 200mcg 
(as selenomethionine)
copper … 2mg 
(as copper glycinate)
manganese … 5mg 
(as manganese aspartate)
chromium … 100mcg 
(as chromium polynicotinate)
molybdenum … 100mcg 
(as molybdenum aspartate)
potassium … 99mg 
(as potassium aspartate)
boron … 2mg 
(as boron glycinate)
vanadium … 100mcg 
(as vanadium aspartate)
ascorbyl palmitate … 120mg 
(fat-soluble vitamin C)
riboflavin 5phosphate … 12.5mg 
(activated B2)
pyridoxal 5 phosphate … 12.5mg 
(activated B6)
mixed carotenoids … 425mcg 
(as lutein, lycopene, zeaxanthin)
n-acetyl-l-cysteine … 100mg 
(free-form)
choline bitartrate … 100mg
inositol … 125mg
alpha lipoic acid … 100mg 
(thioctic acid)
MacularSynergy Complex
lutein … 6mg
zeaxanthin … 1mg
CellHealth Polyphenols
quercetin … 50mg
blueberry extract … 100mg
(Vaccinium angustifolium)(fruit)
(standardized to contain 1.5% anthocyanins)1.5 mg.
olive extract … 50mg
(Olea europaea l.)(fruit)
(standardized to provide 1% hydroxytyrosol)
pomegranate extract … 100mg
(Punica granatum l.)(fruit)
(standardized to contain 5% ellagic acid)5 mg.
grape extract … 50mg
(Vitis vinifera)(seed)
(standardized to contain 92% polyphenols)
green tea extract … 100mg
(camellia sinensis)(leaf)
(standardized to contain 65% total tea catechins, 23% epigallocatechin (EGCG))
other ingredients: vegetarian capsule (cellulose, water)
If pregnant or lactating, consult your physician before taking this product. In rare cases, alpha lipoic acid may cause skin rash or hypoglycemia. Individuals who are sensitive may experience heartburn. Rare side effects of NAC may include nausea, vomiting, headache, dry mouth, dizziness, or abdominal pain. Large doses of choline may cause nausea, diarrhea or dizziness.
Polyphenol nutrients contains vitamin E and grape seed extract which may react with blood thinning and other heart medications. Green tea extract may interfere with the absorption and effectiveness of a number of medications including certain heart, blood thinning, antidiarrheal, and cold or hay fever medications. Consult your physician for more information.
FloraGlo lutein is a registered trademark of Kemin Industries, Inc. Zeaxanthin is sourced from OPTISHARP™ brand. OPTISHARP™ is a trademark of DSM Nutritional Products, Inc. Metafolin® is a registered Trademark of Merck KGaA, Darmstadt, Germany.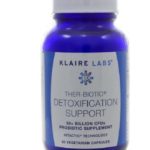 Ther-Biotic Detox Support
Klair Labs
60 capsules
$53.95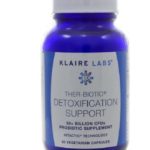 High-potency, 50+ billion CFUs.
Ther-Biotic Detoxification Support delivers large amounts of specific 
probiotics to the intestinal tract to complement detoxification protocols such 
as broad-spectrum antibiotics, anti-fungal/anti-microbial medications, or heavy 
metal chelating agents that can compromise friendly flora. Toxins and metabolic 
by-products generated during use of these agents can exacerbate intestinal 
dysbiosis and disturb the healthy balance of intestinal flora.
Ther-Biotic Detoxification Support provides two colonizing Lactobacillus and 
one endogenous Bifidobacterium probiotic species that can support the body's 
natural detoxification process by metabolizing or reducing the uptake of toxins 
in the gut thereby facilitating the elimination of toxins and by-products from 
the intestinal tract. Formulated with 50+ billion CFUs per capsule, Ther- 
Biotic Detoxification Support uses our proprietary InTactic technology to 
ensure maximum delivery of live microorganisms throughout the intestinal tract. 
Once a healthy balance of intestinal flora is achieved, use of Ther-Biotic 
Complete or Vital-10 is recommended for daily maintenance. This product is 
often suitable for individuals adhering to the Specific Carbohydrate Diet (SCD) 
program.*
FUNCTIONS OF PROBIOTIC STRAINS IN THER-BIOTIC DETOXIFICATION SUPPORT
Lactobacilllus rhamnosus
• Favorably enhances innate and acquired immunity
• Modulates immune tolerance and inhibits production of the proinflammatory 
cytokines
• Outstanding adherence to colon epithelial cell lines
• Suppresses the internalization of pathogenic Escherichia coli
Bifidobacterium bifidum
• Colonizes the large intestine and vaginal tract controlling yeast populations
• Competes with pathogens for nutrients and attachment sites
• Produces acetic & lactic acids, lowering colonic pH and inhibiting pathogens
• Suppresses total & antigen-specific IgE production
• Promotes IgA response to C. difficile toxin A
Lactobacillus casei
• Makes a number of proline-specific peptidases enabling efficient break down 
of casein, casein-derived polypeptides, and gluten
• Beneficially modulates cells associated with innate immune responses
• Enhances the number of IgA-producing cells
• Decreases the secretion of proinflammatory cytokines
Servings Per Container: 60
As a dietary supplement, take one (1) capsule daily or as directed by a physician.
Serving Size: 1 Capsule
Amount Per Serving
Probiotic Blend … 285mg
Lactobacillus rhamnosus … 20+ billion CFUs
Lactobacillus casei … 20+ billion CFUs
Bifidobacterium bifidum … 10+ billion CFUs
Other Ingredients: Vegetarian capsule (hydroxypropyl methylcellulose, water), 
InTactic proprietary polysaccharide complex, and L-leucine.
*Contains InTactic polysaccharide complex that may not be suitable for strict
adherence with SCD protocols.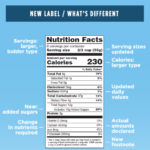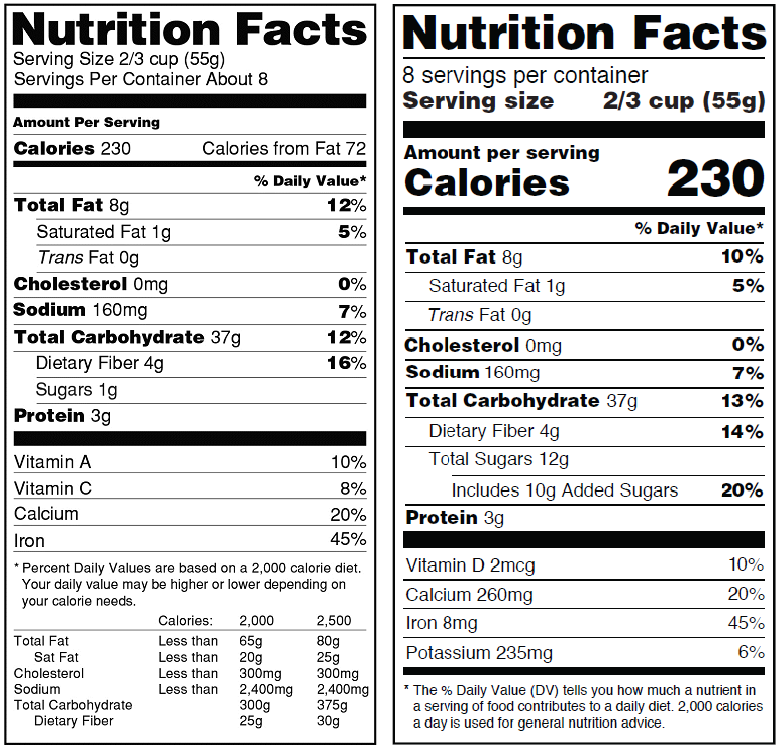 Old vs New Label – What's Different?
While much of the new label's look isn't drastically different from the old label, the information and layout have been revamped. According to the FDA's announcement, the most notable differences between the old and new label include:
* Increasing the type size for "Calories," "servings per container," and the "Serving size" declaration, and bolding the number of calories and the "Serving size" declaration to highlight this information.
* Requiring manufacturers to declare the actual amount, in addition to percent Daily Value of vitamin D, calcium, iron and potassium. (They can voluntarily declare the gram amount for other vitamins and minerals.)
* Changing the footnote to better explain what percent Daily Value means. It will read: "*The % Daily Value tells you how much a nutrient in a serving of food contributes to a daily diet. 2,000 calories a day is used for general nutrition advice."
* Adding the "Added Sugars" declaration directly beneath the listing for "Total Sugars."
* Removing "Calories from Fat" because research shows the type of fat is more important than the amount.
* Serving sizes must be based on amounts of foods and beverages that people are actually eating, not what they should be eating.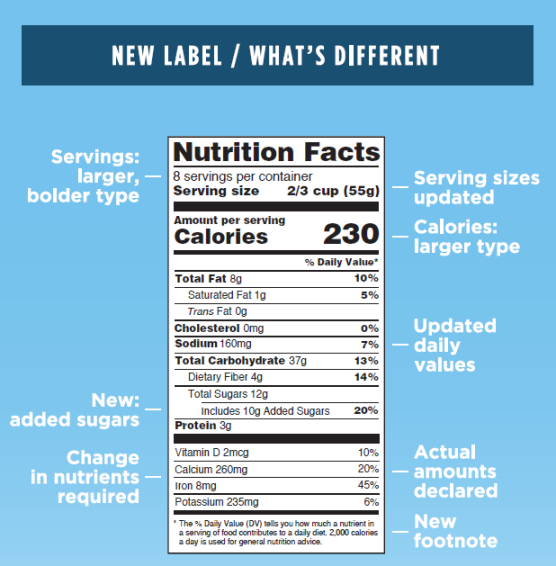 Image source: U.S. Food and Drug Administration
Now that you have a better understanding of the new label, let's discuss some labeling strategies you can use to meet these label requirements without causing major disruptions to your business.
Label Tips for Manufacturers
Updating your labels can be a pain but with some planning, it can be a much easier process. Below are some suggestions to help you get started on your path to FDA label compliance:
* Mask old info with cover-up labels: Also known as "block out labels," this unique label material allows you the ability to completely cover up the old Nutrition Facts while continuing to use the last of your label inventory.
* Embrace a new label look: Updating labels with the new Nutrition Facts can be the perfect opportunity to evaluate your current label design and try something new or make improvements.
Allergy testing At a Glance
I'm all about questions and explaining why. When we understand "Why" we do things, programs or guidelines become easier to follow and results tend to be easier to maintain when education is behind our actions.  Let me help you stop the guess work and customize your eating and supplement plan so you can be the best version of yourself you can be!!!
Formal name:
Allergen-specific IgE Antibody Test
Why Get Tested?
To help diagnose allergies; sometimes to monitor the effectiveness of immunotherapy (desensitization) treatment
When to Get Tested?
When you have symptoms such as hives, dermatitis, nasal congestion, red itchy eyes, asthma, or abdominal pain that your health care provider suspects may be caused by an allergy
A Sample is Required
A blood sample drawn from a vein in your arm or finger prick at home test.
No Test Preparation Needed
What is being tested?
Immunoglobulin E (IgE) is a class of antibody (immune protein) associated with allergic reactions. It is normally found in very small amounts in the blood. This test measures the amount of allergen-specific IgE in the blood in order to detect an allergy to a particular substance.
IgE is an antibody that functions as part of the body's immune system, its defense against "intruders." When someone with a predisposition to allergies is exposed to a potential allergen such as food, grass, or animal dander for the first time, that person becomes sensitized. The person's body perceives the potential allergen as a foreign substance and produces a specific IgE antibody that binds to specialized mast cells in the skin, respiratory system, and gastrointestinal tract, and to basophils (a type of white blood cell) in the bloodstream. With the next exposure, these attached IgE antibodies recognize the allergen and cause the mast and basophil cells to release histamine and other chemicals, resulting in an allergic reaction that begins at the exposure site.
Each allergen-specific IgE antibody test performed is separate and very specific: honeybee versus bumblebee, egg white versus egg yolk, giant ragweed versus western ragweed. Groupings of these tests, such as food panels or regional weed, grass, and mold panels, can be done. Alternatively, the health practitioner may pick and choose selectively from a long list of individual allergens suspected of causing a person's allergies.
When is it ordered?
One or more allergen-specific IgE antibody tests are usually ordered when a person has signs or symptoms that suggest an allergy to one or more substances. Signs and symptoms MAY include:
**Fatigue is number one symptom!**
* Hives
* Dermatitis
* Eczema
* Red itchy eyes
* Coughing, nasal congestion, sneezing
* Itching and tingling in the mouth
* Asthma
* Abdominal pain or vomiting and diarrhea
* Bloating, excessive gas
* Skin breakouts
* Sluggish
* Stomachache, discomfort within 30 mins of eating
* Trouble concentrating, brain fog
A test may also be ordered occasionally to help evaluate the effectiveness of immunotherapy or to determine whether a child has outgrown an allergy.
Sources:
American Academy of Allergy, Asthma, and Immunology
Asthma and Allergy Foundation of America: What are allergies?
American College of Allergy, Asthma,
American Academy of Family Physicians: Food Allergies
Food Allergy & Anaphylaxis Network (FAAN)
Nemours Foundation: All About Allergies
American Academy of Allergy Asthma and Immunology: What is Allergy Testing
American Academy of Allergy Asthma and Immunology: Tips to Remember: Allergy Testing
National Institute of Allergy and Infectious Diseases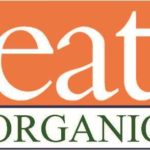 California still reigns supreme when it comes to organic farmland, but several other states are catching up.
A new report has found that U.S. land for organic farming reached 4.1 million acres in 2016, a new record and an 11 percent increase compared to 2014.
As of June 2016, the number of certified organic farms in the U.S. reached 14,979, a 6.2 percent increase of 1,000 farms compared to 2014 survey data.
A recent report on organic acreage from Mercaris found that the top five states in organic cropland are California, Montana, Wisconsin, New York, and North Dakota. California leads the U.S. with 688,000 acres. However, Montana has seen a 30 percent increase in organic farmland, reaching 417,000 acres in 2016, an increase of 100,000 acres since 2014 and adding 50 new organic farms.
The report also estimates that North Dakota, Colorado, and New York all increased their organic farming acres by more than 40,000 since 2014. North Dakota has surpassed Oregon as the fifth leading state in organic acreage. Oregon is sixth followed by Colorado and Texas.
Scott Shander, an economist at Mercaris, attributes the increase in organic acres to farm economics and consumer demand for organic foods.
"The organic industry is growing and with lower commodity grain prices, and farmers are looking to add value and meet consumer demands," he says.
According to Alex Heilman, a sales associate at Mercaris, the number of organic acres is likely to continue increasing, especially with larger companies such as General Mills and Ardent Mills launching programs to increase organic acres.
"I think we will see more of an impact of those programs in the next few years as more farmers start the transition process (to organic)," he says.
Organic alfalfa/hay was the leading organic crop grown with more than 800,000 acres in 2016. This was followed by organic wheat, corn, and soybeans with 482,000, 292,000, and 150,000 acres respectively. Organic oats reached a record level of 109,000 acres in 2016. Organic wheat showed the greatest increase with nearly 150,000 more acres since 2014 and a 44 percent increase since 2011. Plantings of organic corn increased by 58,000 acres since 2014.
The percentage of acres planted to organic crops such as wheat, corn, soybeans, and oats remains small compared to conventional crops in the U.S. Organic corn accounts for only 0.31 percent of total corn acres; organic wheat was 0.9 percent of total wheat acres; organic soybeans were 0.2 percent of total soybean acres. Organic oats account for the highest percentage of an organic crop with 3.6 percent of total oat acres.
Acreage of both organic corn and soybeans has seen small increases as a percentage of total acres for both crops in the past few years, according to the report. This may be due to the fact that the U.S. is importing large amounts of organic corn and soybeans, which is depressing the U.S. market and prices for both crops. According Shander, 25 percent of organic corn and 75 percent of organic soybeans used in the U.S. are imported.
"It's a global market that is dictating U.S. prices," he says. "Demand for organic corn and soybeans is still growing strongly, but production in the U.S. is not growing as fast so more of the production will be international."
This article is courtesy of http://civileats.com/2016/11/09/u-s-organic-farmland-hits-record-4-1-million-acres-in-2016/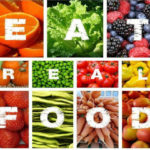 What does Eating Healthy Mean?
1- Mitochondrial Energy Production:
Mitochondria definition: and organelle found in large number in most cells, in which the biochemical process of energy production occurs. It has an inner and outer layer.
2-Organic sourced foods: look up EWG.org
The environmental working group is a nonprofit, nonpartisan organization dedicated to protecting human health and the environment.  Learn what organic means
U.S. Environmental Protection Agency (EPA) is a great resource
3- Delayed food allergens: and allergy is an adverse reaction due to immunologic mechanism. A delayed onset food allergy is an auto immune disease that causes your immune system to overact when you ingest certain foods. The immune cells mistakenly attack food particles and treat them as foreign invaders and produce anti-bodies to try to fight what they perceive as toxins. Known allergies we can the immune and digestive systems, draining the body of energy.
Energetic Health Institute…an innovative 501(c)3 California Non-Profit & Gold Rated by GuideStar.org for transparency. School approved by the National Association of Nutrition Professionals (NANP)
I'm a Certified Holistic Nutritionist who can order you the right lab work to complete and over see this process.
https://www.energetichealthinstitute.org
4- 60% Alkalizing   pH scale  0-14   Acid vs. Alkaline
Certain foods can effect of the acidity and pH of bodily fluids, including the urine or blood, and therefore can be used to treat and prevent disease
5- Green Food
Chlorophyll turns into new blood. Green promotes health and energy.
6- ORAC Value of Food
Oxygen radical absorbance capacity Is the unit of measurements of antioxidants found in food. (calories are a unit of energy)
http://superfoodly.com/orac-values/
7-Refined Sugar
A healthy adult has approx 5 liters of blood circulating at any given moment and needs 1 teaspoon of sugar available during a fasting state. That's all the body needs to function.
12-ounces of soda or energy drinks typically contain approx 10 tsp of sugar. That raises the blood sugar 10x above what the body needs to function and typically within a matter of minutes.
1 Teaspoon of Sugar = Approx 4 Grams of Sugar
Take the total grams of refined sugar & divide by 4 to learn how many teaspoons of sugar you are consuming per serving.
8-Naturally sweet:
Think Real food
9- Fiber: 8-12 grams  per meal.  Average 25-30 grams a day.
Adds bulk to you diet and aids in digestion.
Insoluble fiber: found in wheat, bran, vegetables, and whole grains. It helps speed passage of food through the stomach and intestines.
Soluble Fiber: attacks water and turns into gel, slowing digestion.  Found in foods like oat bran, barley, nuts, seeds, beans, lentils, peas, and some other veggies and fruits.  Can help lower cholesterol.
10-Raw foods
Raw foods contain enzymes.  Enzymes help break down food and aid in digestion.
Proteases: breaks down Protein
Lipase: breaks down fat
Amylase: breaks downs carbs
11- Healthy Preparation Methods
12-Environmentally Safe Meats and Fish
13-Environmentally safe Cookware
NO TEFLON!
14-Friends and Family MOODS
15- Beverage 8oz or less
16- Burn off what you consume!
Exercise/movement
Importance of Organic Foods
Organic Foods – Nutrient Density
Simply stated, nutrient density means how many nutrients you get from a food, given the number of calories it contains. Nutrient density is a simple way to connect nutrients with calories.
– World's Healthiest Foods
What's In Organic Foods?
Higher Nutrient Content
More Vitamins & Minerals per Calorie
More Essential Fatty Acids & Amino Acids per Calorie
More Antioxidants per Calorie
What's Not in Organic Foods?
*Acetylcholine Esterase Inhibitors
Acetylcholine
Acetylcholine is the body's most predominant neurotransmitter.
Essential for Memory Recall & Quick Thinking
Nutrient Density: Organic Legumes, Vegetables, Fruits
Acetylcholine Esterase
Acetylcholine Esterase is the enzyme that clears the neurosynaptic junction allowing for the next impulse to come.
This is an especially important cycle for inhaling/exhaling during respiration and the contractions and relaxations of the heart muscle.
◦Thus Pesticides have an adverse effect upon the Lungs & Heart.
List of Banned Chemicals
http://scorecard.goodguide.com/chemical-groups/one-list.tcl?short_list_name=brpest
Consequently, "The nutritive value of crops and their ability to handle pests and diseases is diminished." The bottom line, Kittredge says, is, "across the board, our foodstuffs are less nutritious than they were. It's well documented. Between 1940 and 2009, in a basic salad, USDA records show a 55-70 percent decrease in mineral levels." – Remineralize the Earth
We identified 191 matched pairs with valid comparisons of antioxidant, vitamin and mineral levels. Of these, 119 organic samples within the matched pairs had higher nutrient levels, or 62% of the total matched pairs.
◦State of Science Review: Nutritional Superiority of Organic Foods – Charles Benbrook, Xin Zhao, Jaime Yáñez, Neal Davies and Preston Andrews- www.orgain-center.org 53 pages