Jodi
now browsing by tag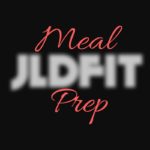 Having the determination is the first step.  Meal preperation is time consuming but guarantees results and is essential to creating energy  and maintaining results.  If you want to learn how to meal prep or have Jodi Prep for you, there are many options to fit your busy schedule so you can meet your desired results.  Feeding our families is necessary, why not make everyone's meal nutritious, fun and delicious?  Isn't it about time you enjoyed your food with no negative side effects and increased energy?
JLDFIT Meal Prep Prices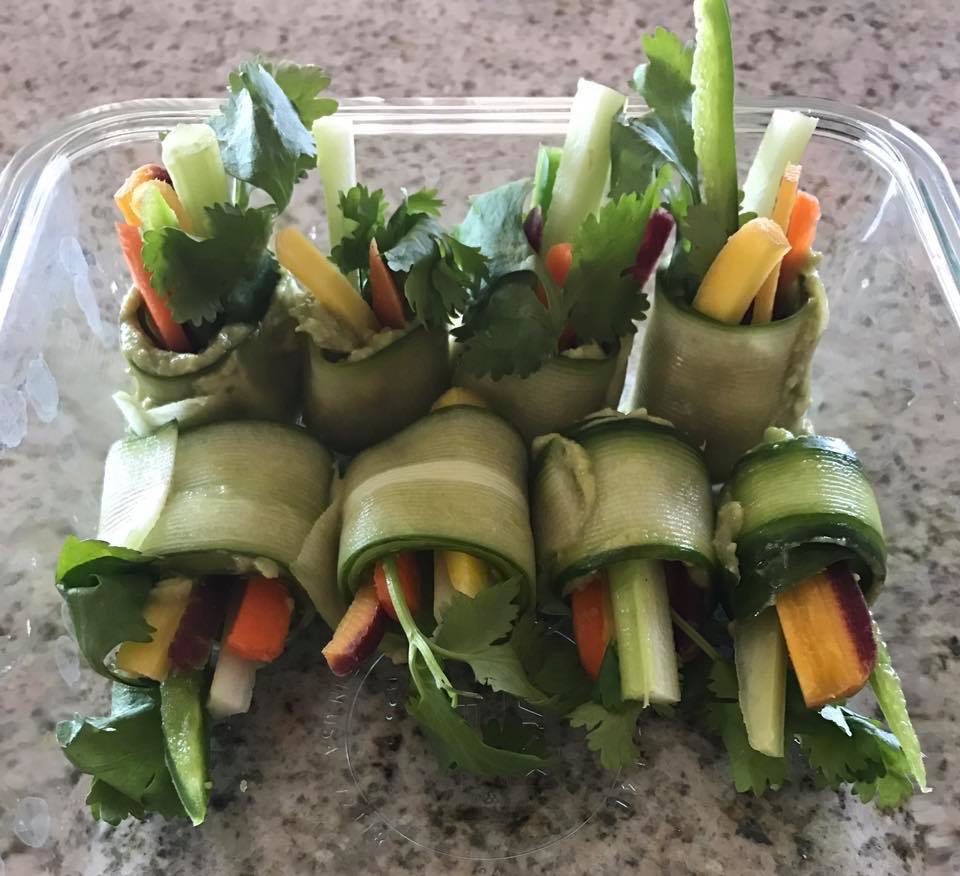 Breakfast: $15
Lunch: $15
Dinner: $15 
Snacks: $10
Prices includes food and preparation.
Meal plan: $100
Includes Supplement recommendation & account set up
*Requires a Nutriton Session to educate and explain the individual plan.*
Weekly support: $100 (up to 2 hours)
(Includes emails, texts, phone calls, pictures, store tips & tricks)
Other determining Factors:
Must have 2 sets of glassware (or tupperware) When picking up food, the second set of glassware must be returned clean and dry.
Pick up dates, times, and location set upon entering into a contract.
Weekly delivery is an option for an additional fee.
Individual Prices can vary depending on frequency, amounts, and desired goals. 
Here are some 'Jodi Approved' links to help you along your Health and Fitness Journey.
ORAC Vaules. Www.superfoodly.com
Environmental Health Perspectives 
The American Journal of Clinical Nutrition 
Naturopathic Doctor News and Review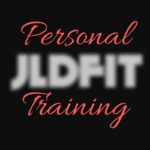 Check out Jodi's mention in this article about her Nutrition client Neal Bendesky, and his road to becoming the 199 guy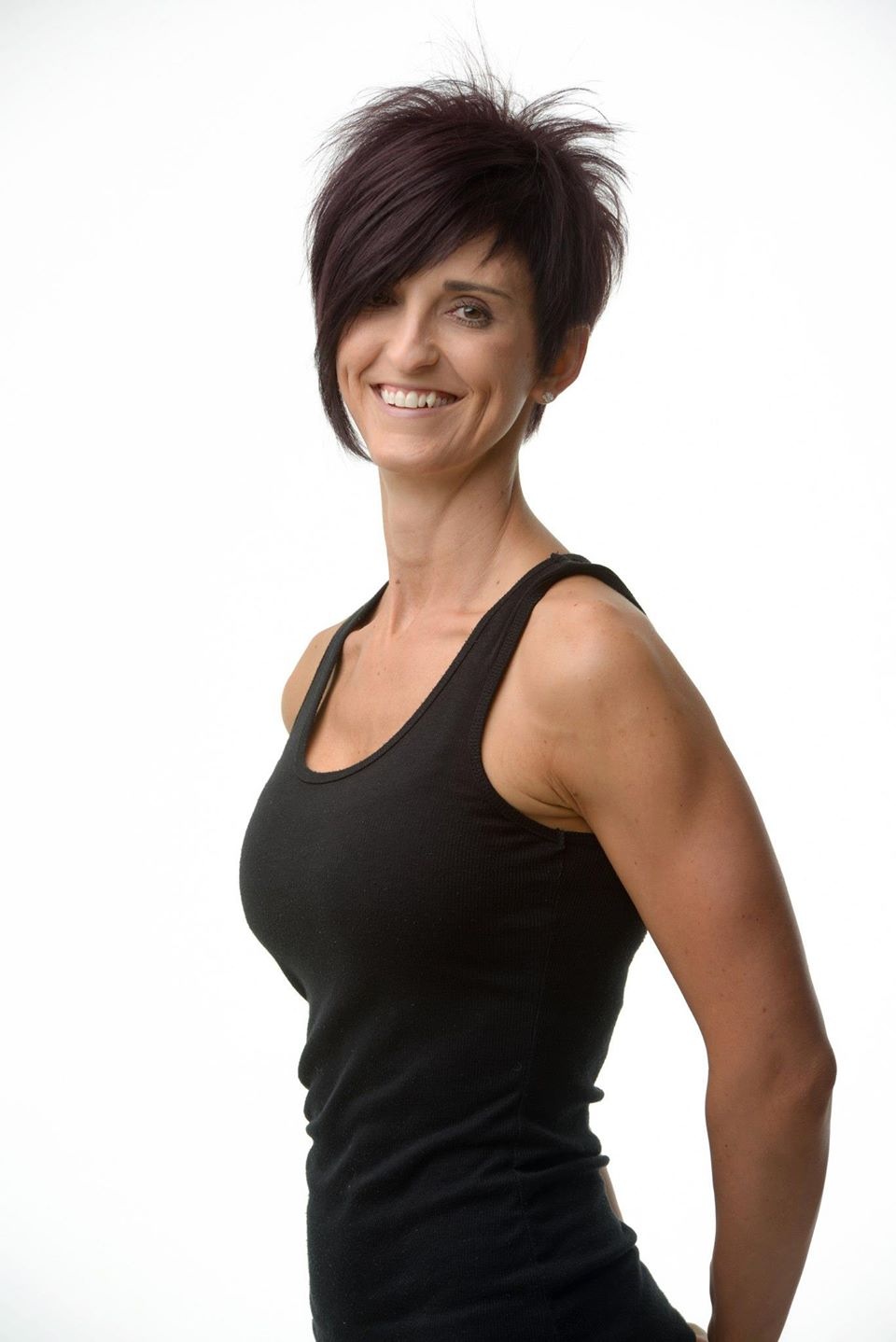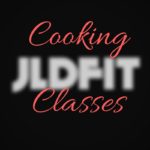 Learn how to:
Cook with healthy Organic ingredients
Substitute the right foods for the best tasting combinations
Understand why you should eat certain foods
Make decadent desserts that are good for you
…and much more
Contact Jodi at jodi@healthywithjodi.com to schedule a cooking class.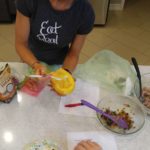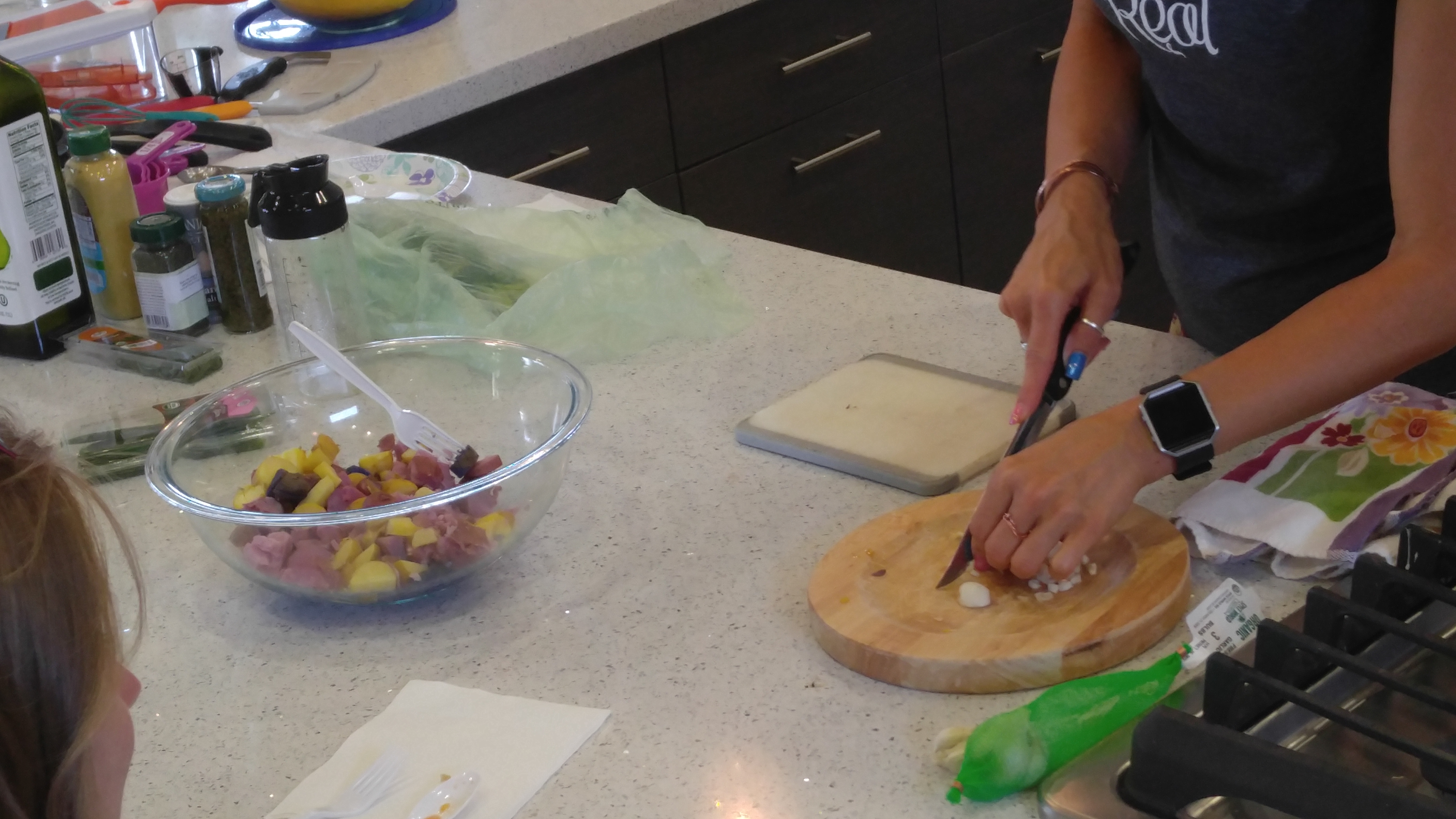 Cooking With Jodi – 6/12/2016
This week Jodi featured vegetables of all shapes sizes and colors.  Spaghetti Squash, Cabbage, Green and Red Bell Peppers, Tarragon, Garlic, Black Beans, and more.  These classes are a great way to learn new ways to cook healthy and still make very tasty dishes.  In class today, Jodi made: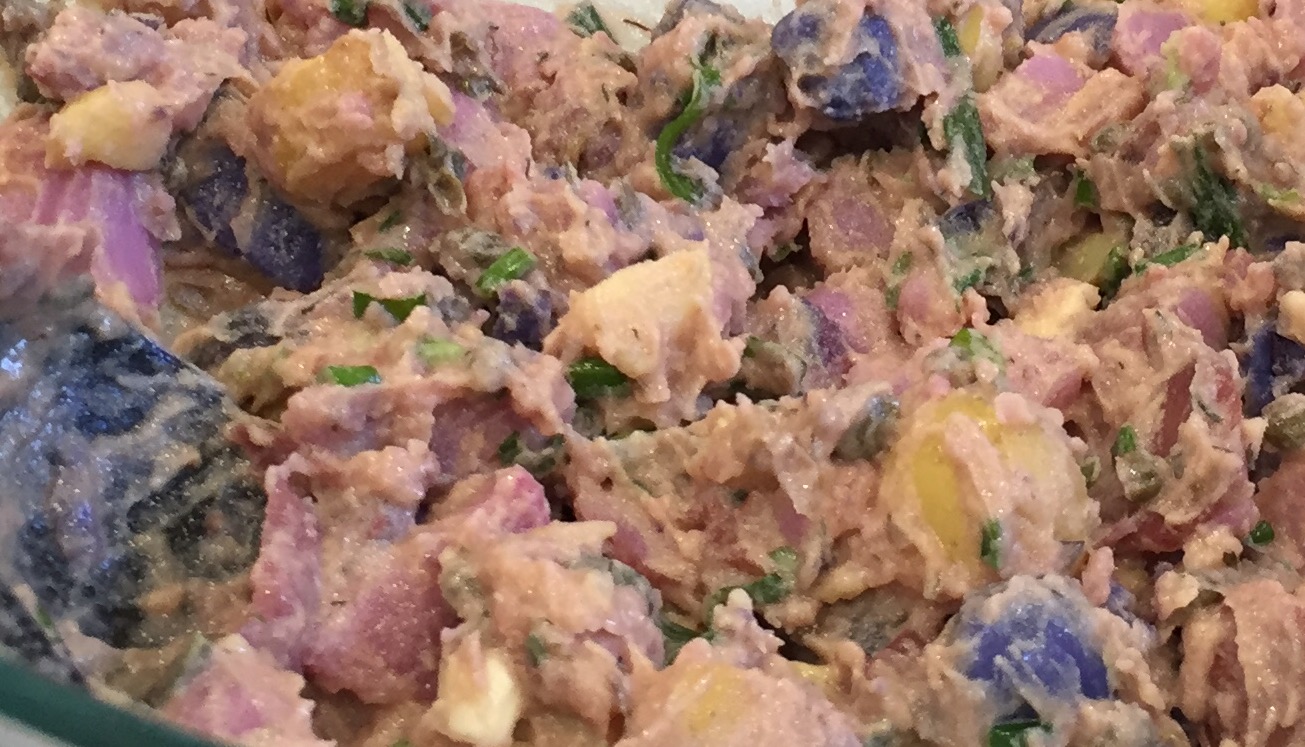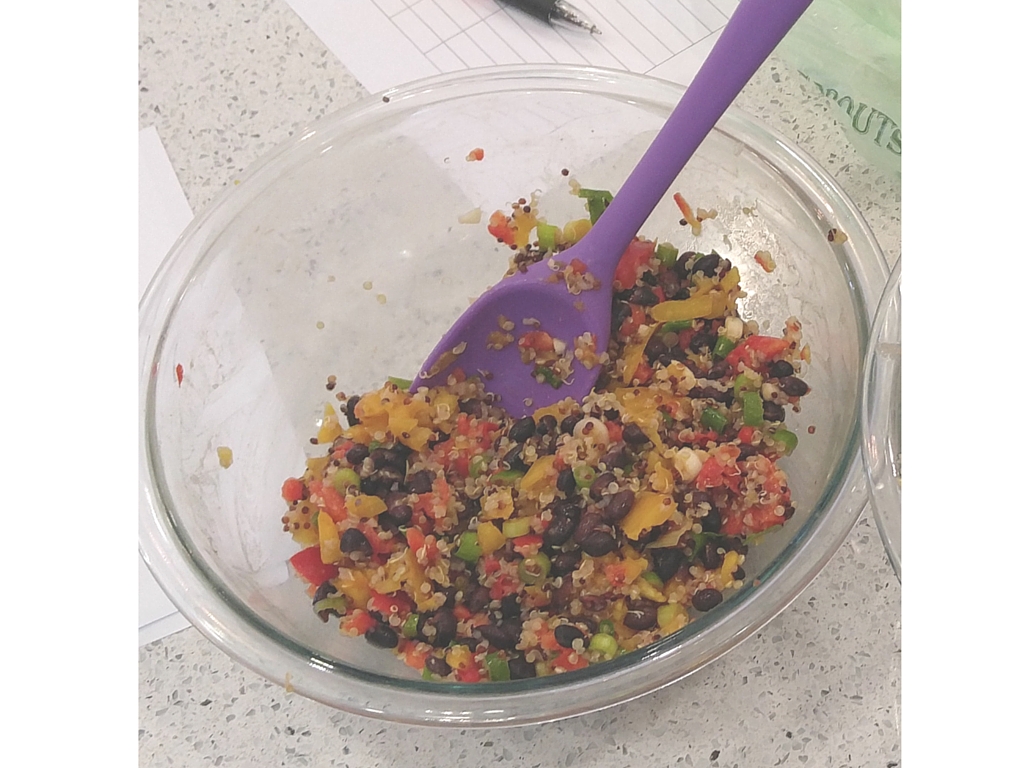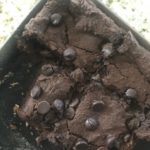 Jodi's Fudgy brownies
Grain free, Refined sugar free, Dairy free, Gluten Free,
Happily Serves 12
ALL ORGANIC INGREDIENTS 
1 Egg
2 Cups Black beans rinsed, drained & cooked
One avocado
1 TBSP vanilla extract
1/2 Cup Coconut Brown sugar
2/3 Cup Carob
1-2 tsp Coconut oil
1/4 tsp baking soda
1/4 tsp baking powder
1/2 tsp Himalayan Sea Salt
1/2 cup dairy free chocolate chips
Preheat oven to 350°. Grease an 8 x 8″ baking stone.
Mix egg, black beans, avocado, vanilla and sugar in the food processor until smooth.
Add the Carob,  coconut oil, baking soda, baking powder and mix again until smooth.
Batter needs to be sticky to be fudgy.
If you want it thinner add a tablespoon or so of coconut milk.
Fold in the chocolate chips spread in the pan and bake for about 25 minutes or until toothpick comes out clean. Cool completely.
Tips:  The food processor is best.  It  blends and hides the consistency of the beans.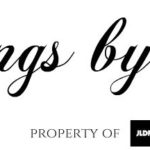 Perfect.  Now that you have your awesome new digs, show them off.
Go to https://www.facebook.com/leggingsbyjodi/

Post a pic of you in your new Leggings
Like, Comment and Share your pic
We will send you a 25% off coupon for your next purchase at Leggings by Jodi
Thank You, Thank You, Thank You