friends
now browsing by tag
Environmental allergens/Cross-Reacting Foods
I hear my clients or friends talk about the plants they are allergic to, what about the foods that we take in from those same plants and trees, do you consider those? It's easy to feel the immediate effects of the blooming trees but not the delayed response of gluten or dairy allergy 2-5 days later.  
When your immune System is low, the outside allergies present themselves quickly.  A food panel is more valuable and  important to your health then knowing what tree you are allergic too.  Let's take a look at the inside of our bodies first and build those systems up so the outside environment has less of an affect on us.  
Five categories of cross reaction and some of the key foods involved.
This is not intended to represent all possible environmental allergens, or all possible cross-reacting foods. Instead, it is meant to provide you with examples of common pollen allergens and commonly cross-reacting foods.
Environmental Allergen                  Cross-Reacting Foods
1. alder tree pollen                               1. almonds, apples, celery, cherries, peaches, pears, parsley, hazelnuts
2.grass pollen                                       2.melons, tomatoes, oranges
3.mugwort weed pollen                    3.carrots, celery, coriander, fennel, parsley, bell peppers, hot peppers, sunflower seeds
4.ragweed pollen                                 4.bananas, cantaloupe, cucumbers, zucchini, honeydew, watermelon, chamomile
5.birch tree pollen                             5. almonds, apples, apricots, carrots, celery, cherries, coriander/cilantro, fennel, hazelnuts, kiwifruit, lychee fruit, nectarines, oranges, parsley, parsnips, peaches, pears, bell peppers, hot peppers, persimmons, plums/prunes, potaotes, soybeans, wheat
Environment-food cross reactions can be as complicated or even more complicated to recognize as food allergies and food intolerances. On the environment side, they might be seasonal and only a problem during certain times of year. On the food side, they are likely to be year round, and may involve a half dozen or more foods. Blood work is strongly recommended to identify the cause of "allergy Symptoms".
For more information I can order the correc labs for you to get the answers you are looking for, just email, call or text me and we can set up a consultation.  If you would like more information on this article:
http://whfoods.org/genpage.php?tname=faq&dbid=51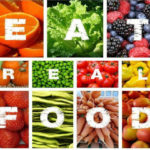 What does Eating Healthy Mean?
1- Mitochondrial Energy Production:
Mitochondria definition: and organelle found in large number in most cells, in which the biochemical process of energy production occurs. It has an inner and outer layer.
2-Organic sourced foods: look up EWG.org
The environmental working group is a nonprofit, nonpartisan organization dedicated to protecting human health and the environment.  Learn what organic means
U.S. Environmental Protection Agency (EPA) is a great resource
3- Delayed food allergens: and allergy is an adverse reaction due to immunologic mechanism. A delayed onset food allergy is an auto immune disease that causes your immune system to overact when you ingest certain foods. The immune cells mistakenly attack food particles and treat them as foreign invaders and produce anti-bodies to try to fight what they perceive as toxins. Known allergies we can the immune and digestive systems, draining the body of energy.
Energetic Health Institute…an innovative 501(c)3 California Non-Profit & Gold Rated by GuideStar.org for transparency. School approved by the National Association of Nutrition Professionals (NANP)
I'm a Certified Holistic Nutritionist who can order you the right lab work to complete and over see this process.
https://www.energetichealthinstitute.org
4- 60% Alkalizing   pH scale  0-14   Acid vs. Alkaline
Certain foods can effect of the acidity and pH of bodily fluids, including the urine or blood, and therefore can be used to treat and prevent disease
5- Green Food
Chlorophyll turns into new blood. Green promotes health and energy.
6- ORAC Value of Food
Oxygen radical absorbance capacity Is the unit of measurements of antioxidants found in food. (calories are a unit of energy)
http://superfoodly.com/orac-values/
7-Refined Sugar
A healthy adult has approx 5 liters of blood circulating at any given moment and needs 1 teaspoon of sugar available during a fasting state. That's all the body needs to function.
12-ounces of soda or energy drinks typically contain approx 10 tsp of sugar. That raises the blood sugar 10x above what the body needs to function and typically within a matter of minutes.
1 Teaspoon of Sugar = Approx 4 Grams of Sugar
Take the total grams of refined sugar & divide by 4 to learn how many teaspoons of sugar you are consuming per serving.
8-Naturally sweet:
Think Real food
9- Fiber: 8-12 grams  per meal.  Average 25-30 grams a day.
Adds bulk to you diet and aids in digestion.
Insoluble fiber: found in wheat, bran, vegetables, and whole grains. It helps speed passage of food through the stomach and intestines.
Soluble Fiber: attacks water and turns into gel, slowing digestion.  Found in foods like oat bran, barley, nuts, seeds, beans, lentils, peas, and some other veggies and fruits.  Can help lower cholesterol.
10-Raw foods
Raw foods contain enzymes.  Enzymes help break down food and aid in digestion.
Proteases: breaks down Protein
Lipase: breaks down fat
Amylase: breaks downs carbs
11- Healthy Preparation Methods
12-Environmentally Safe Meats and Fish
13-Environmentally safe Cookware
NO TEFLON!
14-Friends and Family MOODS
15- Beverage 8oz or less
16- Burn off what you consume!
Exercise/movement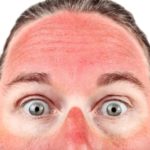 (CNN)You are not the only one who thrives in the summer and loves its warm, long days. Bacteria and other microbes that cause food poisoning, diarrhea and just general grossness also flourish, threatening to make it a season to be sick.
"Foodborne pathogens follow an annual cycle, and we tend to see peaks of them, especially bacteria, in the summer, at picnics, potlucks and all the outdoor events," said Melinda Wilkins, director of the online science master's program in food safety at Michigan State University.
Your gut is not the only part of your body at risk of assault by bacteria such as
E. coli in summer months
. Bugs lurk in air conditioning filters, especially when it is hot and humid, ready to cause trouble for those with breathing problems. And the skin that protects you from infections can become a portal for them after a bad, blistering sunburn.
Of course, even if some dangers await you at the picnic, pool or beach, it is worth it to get out and enjoy yourself. You can most likely handle what comes your way.
Don't pee (or poop) in the pool
The burn you feel in your eyes after a dip in the swimming pool is not because of chlorine. It is because pee, poop and sweat from fellow swimmers (and maybe you) react with chlorine and form chloramine compounds,and this combination is
what really stings your peepers
. Aside from the gross factor, the formation of these compounds means there is less chlorine left in the water to kill bacteria, such as E. coli. Chloramines can also irritate the airways, and when they build up in the air, such as at indoor pools, they can trigger asthma attacks.
"We recommend that you not pee or poop in the water, and shower before you go in," said Michele Hlavsa, chief of the Health Swimming Program at the Centers for Disease Control and Prevention. A 2010 CDC report found that one out of 10
public pools don't have proper chlorine levels
. To make sure you're not about to take a dip in a bacteria-laden pool, "you can use pool test strips at a pool supply or big box store" to check the chlorine level, Hlavsa said. (The
CDC recommends chlorine levels
in pools between 1 and 3 parts per million and pH of 7.2 to 7.8.)
Even at the right levels, chlorine does not wipe out everything. A new CDC report found that a parasite called cryptosporidium, which
can cause diarrhea
and lives up to 10 days in a chlorinated pool, was associated with 37 (54%) of the 69 outbreaks of illness at pools and water parks. "To protect yourself, it's about not swallowing the water you swim in, and to protect others don't swim if you have diarrhea," Hlavsa said.
Lurking in seawater
A day at the beach may leave you with more memories than you imagined if you go home with vibriosis. The
infection is caused by vibrio bacteria
, which live in some coastal waters and flourish in the warm months between May and October, when the majority of cases occur.
According to the CDC, there are about 80,000 cases each year, and about 100 of them are fatal.
An estimated 52,000 of those cases result from eating contaminated food, such as raw oysters, that have been infected in the water they once lived in. Symptoms usually begin within 24 hours of consumption. They include abdominal pain, diarrhea, nausea, vomiting, fever and chills. The illness lasts about three days.
The bacteria can also cause skin rashes that lead to infection when contaminated water gets into an open wound or even a scratch.
The best way to prevent this infection is to thoroughly cook shellfish and clean hands well after touching raw or undercooked shellfish. Cuts or scrapes should be cleaned well with soap after contact with infected water. When possible, cover the wound with a waterproof bandage before getting it wet.
Beware the picnic burgers
The thought of potato salad sweltering in the heat at the summer picnic may make the burgers on the grill sound pretty appetizing, but think again. "Actually, potato salad has kind of a bad rap, but it is not really a particularly high-risk food," said Wilkins, of Michigan State University. "But people tend to bring frozen (burger) patties and throw them on the grill before they are fully thawed, (and) ground meat that is not thoroughly cooked is one of the riskiest items" because it can have E. coli, she said.
Ground beef and pork should be
cooked to 160 degrees
Fahrenheit, ground chicken and turkey to 165 degrees. And yes, that means using a meat thermometer to test the temperature in the middle of the burger, Wilkins said.
Of course, bacteria can still lurk in a big bowl of gooey potato or pasta salad, but not for the reasons you may think. Ingredients such as potatoes, pasta and eggs, not the mayonnaise, are prone to contamination. To play it safe, keep containers of anything you're supposed to eat cold, such as potato salad, in big bowls or coolers full of ice, Wilkins said.
Bacteria scream for ice cream (machines)
An issue that can plague many an inadequately cleaned soft-serve ice cream dispenser is bacteria. "Listeria (bacteria) is a really sneaky pathogen in that it likes to live in cooler temperatures and populate machinery," Wilkins said.
Listeria infections
can cause fever and muscle aches, and they are especially dangerous for pregnant women, who may miscarry as a result.
On the bright side, the
Blue Bell ice cream scare
has made people more aware of listeria's potential to lurk in frozen desserts, Wilkins said. It is a good idea to ask the person working at the yogurt shop or ice cream truck when the machines were last cleaned. "It brings the issue to the awareness of the workers and management to double check their procedures," Wilkins said.
Burn, baby, burn
Sunburns may seem like a sweet souvenir from a day at the beach, but they should really be thought of as potentially harmful wounds. In the most severe cases, people can develop blisters and need to be treated like burn victims, said Dr. Cameron K. Rokhsar, assistant clinical professor of dermatology at the Icahn School of Medicine at Mount Sinai. "The skin sloughs off, (and) if there's any kind of raw wound, it can predispose you to an infection" and should be treated with a prescription antibiotic ointment, he said.
Worse yet, even just a few serious sunburns may greatly increase your risk of developing skin cancer. A 2014 study found that white women who had
five or more blistering sunburns
when they were teens were 68% more likely to develop melanoma, the deadliest form of skin cancer.
Brush with jellyfish
Despite that old
episode of "Friends
" where Joey peed on Monica's jellyfish sting, urine is not the antidote to the venom of this
goopy animal
, which is common off beaches across the United States and
thrives in warm water
. Rinsing the wound with saltwater is one of the most recommended ways to relieve the stinging, redness and swelling that follow a brush with a jellyfish tentacle.
A more surprising but also effective treatment is vinegar, said Rokhsar, who knows firsthand that it can make the pain go away almost instantaneously. "It happened to me. It hurts a lot, and I actually went to the lifeguard station, and they had vinegar spray," he said.
Also beware of the
not-so-cute baby jellyfish called sea lice
. Unlike the adults' sting, theirs doesn't hurt, so you don't have to worry about rinsing the wound with saltwater or vinegar. Save the vinegar for rinsing your swimsuit before you wash it. Some believe the larvae can become
trapped
in the fabric.
You will usually experience an itchy, red rash and small blisters within 24 hours. The rash is sometimes accompanied with fever, chills, headaches and nausea. The symptoms can last as long as two weeks and are not contagious.
The sea lice, which are actually microscopic larvae of marine life such as jellyfish or sea anemones, are most often found in summer waters in Florida and the Caribbean.
Grossness flourishes in air conditioning filters
When air conditioners are working around the clock in hot summer months, dust, mold and pollution from outdoor air (in the case of central AC) or indoor air (in the case of a window unit) tend to build up on the filter of AC units. Not only does this slash the air conditioner's efficiency, it can also carry health risks, said Abby Brokaw, director of the American Lung Association of the Upper Midwest Health House program.
"People who are already having problems with breathing or lung health — so people with allergies or respiratory disease — are going to be affected" if the filter is not properly cleaned, removing dust, mold, dander and other detritus, Brokaw said.
To keep your filter in tiptop shape, clean or replace it every three months, Brokaw advised. But take precaution when you do. Mold and bacteria love to grow on filters, especially in the summer humidity.
"You don't want to breathe in mold spores and bacteria. We would recommend that you wear gloves and a mask," Brokaw said, referring to surgical masks sold in drugstores.
Read more: http://www.cnn.com/2015/06/26/health/gross-summer-health/index.html
Turn it OFF
The digital detox is nothing more than taking a break from your devices. While on vacation, we are constantly connected over social media, email, and by using our devices to find the best restaurant on Yelp or the best route on maps. "Some of the changes I've noticed in clients after they've taken a digital detox are that they are more balanced and calmer in their lives due to periodically stopping the continual digital exposure throughout their day."Try to have at least one hour before bedtime where there is no digital stimulation so you can unwind. Don't let digital devices stay on at night next to you unless it's mandatory.
And although others take a more hardcore approach with week-long 'summer camps' or designated holidays, pledging to take just one day offline while you travel means you can reap the benefits of a detox, without sacrificing the joy of staying connected to your family and friends or taking the perfect Instagram or Snapchat shot.
Some suggest that the discipline in these smaller detoxes can be hugely beneficial to your mental state, and you can implement them on a smaller scale in your everyday routine.
This video points out the daily grind, and why we could all use a break.

This concept can be difficult at first, the benefits are real. Many detoxers find a real world connectedness that enriches and enhances our lives in a way no Wi-Fi connection can.
These short-term benefits are just part of the story. Mentally, even a short break from electronics can have long-term benefits that can make you happier and more successful in every aspect of your life.
Today, in a world where the average user logs almost 2 hours per day on social media alone, this idea is somewhat terrifying.  Dr. Yvonne Thomas, a psychologist and therapist based in Los Angeles, puts it simply: "You can be so preoccupied with your digital devices that it's all too easy to inadvertently sacrifice time, relationships, sleep, focus, productivity and balance in your life. Many people are not even aware of the toll their extensive usage of digital devices costs them until they have suffered a loss or upset because of this.".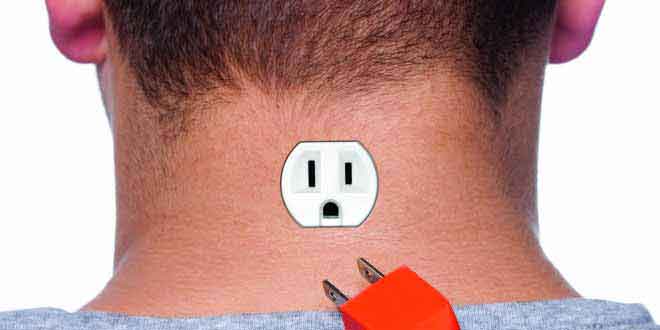 Could this cure-all of the tech world provide more benefits to the humans using the tech than the devices themselves? Digital detox devotees think so, and they've started a movement that seems to grow louder and larger with every tech announcement or app update.
Not convinced? Try it for one week.
How to detox without losing your job or social life.
There's no one-size-fits-all approach to detoxing. Randi Zuckerberg, founder and CEO of Zuckerberg Media, believes in a 'digital sabbath', while Google chairman Eric Schmidt believes in scheduled 'on' and 'off' times, and commits to gadget-free meals.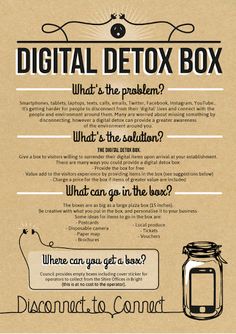 When traveling and taking a vacation, every notification you receive– emails, instant messages, text messages, social media notifications– takes a moment to acknowledge, another to process and another (or a few depending on how soon that deadline really is) to forget. Suddenly the notification, even if you neglected to react or respond to it, is a significant distraction from what should be a chance to explore another culture and enjoy some time away from the screen. Multiply this by the 50+ notifications many of us will receive in a day, and you can start to get a sense of what you're losing to your device.
Dr. Thomas has seen first-hand how deep the benefits can be. "Some of the changes I've noticed in clients after they've taken a digital detox are that they are more balanced and calmer in their lives due to periodically stopping the continual digital exposure throughout their day.
"Try to have at least one hour before bedtime where there is no digital stimulation so you can unwind. During this digital-free time period, try to connect with yourself through meditation, reflection or awareness. Don't let digital devices stay on at night next to you unless it's mandatory.