diseases
now browsing by tag
Who understands auto immune disorders and how they affects us and our loved ones?  Here is a brief overview of what it is and a link if you want to research correct information further.
When an intruder invades your body—like a cold virus or bacteria on a thorn that pricks your skin—your immune system protects you. It tries to identify, kill, and eliminate the invaders that might hurt you. But sometimes problems with your immune system cause it to mistake your body's own healthy cells as invaders and then repeatedly attacks them. This is called an autoimmune disease. ("Autoimmune" means immunity against the self.)
Autoimmune diseases can affect almost any part of the body, including the heart, brain, nerves, muscles, skin, eyes, joints, lungs, kidneys, glands, the digestive tract, and blood vessels. The classic sign of an autoimmune disease is inflammation, which can cause redness, heat, pain, and swelling. How an autoimmune disease affects you depends on what part of the body is targeted. If the disease affects the joints, as in rheumatoid arthritis, you might have joint pain, stiffness, and loss of function. If it affects the thyroid, as in Graves' disease and thyroiditis, it might cause tiredness, weight gain, and muscle aches. If it attacks the skin, as it does in scleroderma/systemic sclerosis, vitiligo, and systemic lupus erythematosus (SLE), it can cause rashes, blisters, and color changes.
Many autoimmune diseases don't restrict themselves to one part of the body. For example, SLE can affect the skin, joints, kidneys, heart, nerves, blood vessels, and more. Type 1 diabetes can affect your glands, eyes, kidneys, muscles, and more.
KEY WORDS
Acquired immune system. The part of the immune system that develops as a person grows. It employs antibodies and immune cells to fight harmful substances.
Antibody. A special protein produced by the body's immune system that recognizes and helps fight infectious agents and other foreign substances that invade the body.
Antigen. A foreign substance that triggers the production of antibodies when it is introduced into the body.
Autoimmune disease. A disease that results when the immune system mistakenly attacks the body's own tissues.
Corticosteroids. Potent anti-inflammatory hormones that are made naturally in the body or synthetically (man-made) for use as drugs. They are also called glucocorticoids. The most commonly prescribed drug of this type is prednisone.
Diabetes, type 1. A condition in which the immune system destroys insulin-producing cells of the pancreas, making it impossible for the body to use glucose (blood sugar) for energy. Type 1 diabetes usually occurs in children and young adults.
Graves' disease. An autoimmune disease of the thyroid gland that results in the overproduction of thyroid hormone. This causes such symptoms as nervousness, heat intolerance, heart palpitations, and unexplained weight loss.
Immune system. A complex network of specialized cells and organs that work together to defend the body against attacks by foreign invaders, such as bacteria and viruses.
Thyroiditis. An inflammation of the thyroid gland that causes the gland to become underactive. This results in symptoms such as fatigue, weakness, weight gain, cold intolerance, and muscle aches.
Vitiligo. A disorder in which the immune system destroys pigment-making cells called melanocytes. This results in white patches of skin on different parts of the body.
The National Institutes of Health (NIH)—The Nation's Medical Research Agency—includes 27 Institutes and Centers and is a component of the U.S. Department of Health and Human Services. It is the primary Federal agency for conducting and supporting basic, clinical, and translational medical research, and it investigates the causes, treatments, and cures for both common and rare diseases. For more information about NIH visit:
https://www.niams.nih.gov/Health_Info/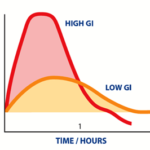 WHAT IS THE GLYCEMIC INDEX?
Carbohydrates are an essential part of our diets, but not all carbohydrate foods are equal. The Glycemic Index (GI) is a relative ranking of carbohydrate in foods according to how they affect blood glucose levels. Carbohydrates with a low GI value (55 or less) are more slowly digested, absorbed and metabolised and cause a lower and slower rise in blood glucose and insulin levels.
There are three ratings for GI:
Low = GI value 55 or less
Medium = GI value of 56 – 69 inclusive
High = GI 70 or more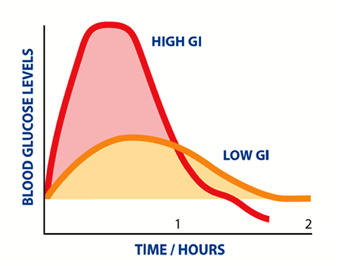 So why do we need good quality Low GI carbohydrates?
You need carbs as they break down into glucose in your body providing the main fuel for our brains and nervous systems, the preferred source of fuel for most organs and our muscles during exercise.
To help make healthy low GI choices quick and easy when you're shopping, the Glycemic Index Foundation developed the GI Symbol. It guarantees that
a food has been tested by independent experts to be low GI and meets strict nutrient criteria.
Source: http://www.gisymbol.com/about/glycemic-index/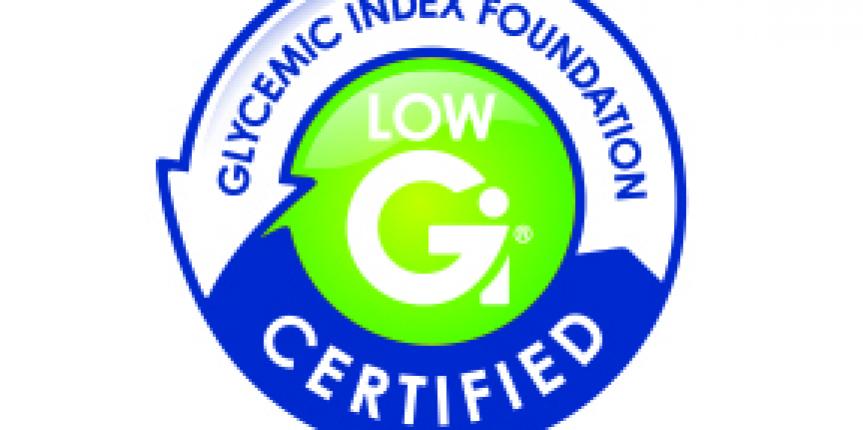 Source: http://www.glycemicindex.com
The glycemic index (GI) is a ranking of carbohydrates on a scale from 0 to 100 according to the extent to which they raise blood sugar levels after eating. Foods with a high GI are those which are rapidly digested and absorbed and result in marked fluctuations in blood sugar levels. Low-GI foods, by virtue of their slow digestion and absorption, produce gradual rises in blood sugar and insulin levels, and have proven benefits for health. Low GI diets have been shown to improve both glucose and lipid levels in people with diabetes (type 1 and type 2). They have benefits for weight control because they help control appetite and delay hunger. Low GI diets also reduce insulin levels and insulin resistance.
Recent studies from Harvard School of Public Health indicate that the risks of diseases such as type 2 diabetes and coronary heart disease are strongly related to the GI of the overall diet. In 1999, the World Health Organisation (WHO) and Food and Agriculture Organisation (FAO) recommended that people in industrialised countries base their diets on low-GI foods in order to prevent the most common diseases of affluence, such as coronary heart disease, diabetes and obesity.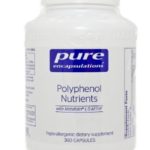 Polyphenol Nutrients
Pure Encapsulations
120 capsules $48.80
360 capsules $82.10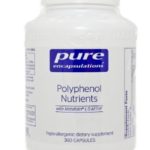 Now with Metafolin® L-5-MTHF Powerful polyphenol-rich multivitamin and multimineral formula with additional protection factors *Packed with flavonoids and phenolic compounds from a unique blend of olive fruit, grape seed, pomegranate, green tea, quercetin and blueberry, this formula offers powerful overall cellular protection. It also contains the protective nutrients alpha lipoic acid, NAC, inositol and choline to complement the neural, cognitive, cardiovascular, liver and skin health properties of this diverse profile. Furthermore, Polyphenol Nutrients provides the advanced mineral delivery systems and active vitamin cofactors found in Nutrient 950® and UltraNutrient® for optimal bioavailability and utilization. As part of a well-balanced diet that is low in saturated fat and cholesterol, folic acid, vitamin B6 and vitamin B12 may reduce the risk of vascular disease.† †FDA evaluated the above claim and found that while it is known that diets low in saturated fats and cholesterol reduce the risk of heart disease and other vascular diseases, the evidence in support of the above claim is inconclusive. Polyphenol Nutrients is a nutrient dense multivitamin and mineral formula enhanced with an exceptional combination of polyphenols and specialized compounds for extensive physiological protection.
Servings Per Container: 30
Take 4–6 capsules per day, in divided doses, with meals.
Serving Size: 6 vegetable capsules
Amount Per Serving
vitamin A … 7, 500IU 
(as beta carotene)
vitamin C … 500mg 
(as ascorbic acid)
vitamin D … 800IU 
(as cholecalciferol)(D3)
vitamin E … 100IU 
(as d-alpha tocopherol succinate)
thiamin … 50mg 
(as thiamin HCl)(B1)
riboflavin … 25mg 
(vitamin B2)
niacin … 75mg 
(as niacin and 67% niacinamide)
vitamin B6 … 12.5mg 
(as pyridoxine HCl)
folate … 800mcg 
(as Metafolin®, L-5-MTHF)
vitamin B12 … 500mcg 
(as methylcobalamin)
biotin … 800mcg
pantothenic acid … 50mg 
(as calcium pantothenate)(B5)
calcium … 300mg 
(as calcium citrate)
iodine … 200mcg 
(as potassium iodide)
magnesium … 150mg 
(as magnesium citrate)
zinc … 15mg 
(as zinc picolinate)
selenium … 200mcg 
(as selenomethionine)
copper … 2mg 
(as copper glycinate)
manganese … 5mg 
(as manganese aspartate)
chromium … 100mcg 
(as chromium polynicotinate)
molybdenum … 100mcg 
(as molybdenum aspartate)
potassium … 99mg 
(as potassium aspartate)
boron … 2mg 
(as boron glycinate)
vanadium … 100mcg 
(as vanadium aspartate)
ascorbyl palmitate … 120mg 
(fat-soluble vitamin C)
riboflavin 5phosphate … 12.5mg 
(activated B2)
pyridoxal 5 phosphate … 12.5mg 
(activated B6)
mixed carotenoids … 425mcg 
(as lutein, lycopene, zeaxanthin)
n-acetyl-l-cysteine … 100mg 
(free-form)
choline bitartrate … 100mg
inositol … 125mg
alpha lipoic acid … 100mg 
(thioctic acid)
MacularSynergy Complex
lutein … 6mg
zeaxanthin … 1mg
CellHealth Polyphenols
quercetin … 50mg
blueberry extract … 100mg
(Vaccinium angustifolium)(fruit)
(standardized to contain 1.5% anthocyanins)1.5 mg.
olive extract … 50mg
(Olea europaea l.)(fruit)
(standardized to provide 1% hydroxytyrosol)
pomegranate extract … 100mg
(Punica granatum l.)(fruit)
(standardized to contain 5% ellagic acid)5 mg.
grape extract … 50mg
(Vitis vinifera)(seed)
(standardized to contain 92% polyphenols)
green tea extract … 100mg
(camellia sinensis)(leaf)
(standardized to contain 65% total tea catechins, 23% epigallocatechin (EGCG))
other ingredients: vegetarian capsule (cellulose, water)
If pregnant or lactating, consult your physician before taking this product. In rare cases, alpha lipoic acid may cause skin rash or hypoglycemia. Individuals who are sensitive may experience heartburn. Rare side effects of NAC may include nausea, vomiting, headache, dry mouth, dizziness, or abdominal pain. Large doses of choline may cause nausea, diarrhea or dizziness.
Polyphenol nutrients contains vitamin E and grape seed extract which may react with blood thinning and other heart medications. Green tea extract may interfere with the absorption and effectiveness of a number of medications including certain heart, blood thinning, antidiarrheal, and cold or hay fever medications. Consult your physician for more information.
FloraGlo lutein is a registered trademark of Kemin Industries, Inc. Zeaxanthin is sourced from OPTISHARP™ brand. OPTISHARP™ is a trademark of DSM Nutritional Products, Inc. Metafolin® is a registered Trademark of Merck KGaA, Darmstadt, Germany.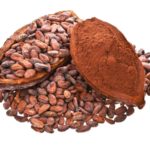 Cooking Class 2.12.2017
Chocolate Info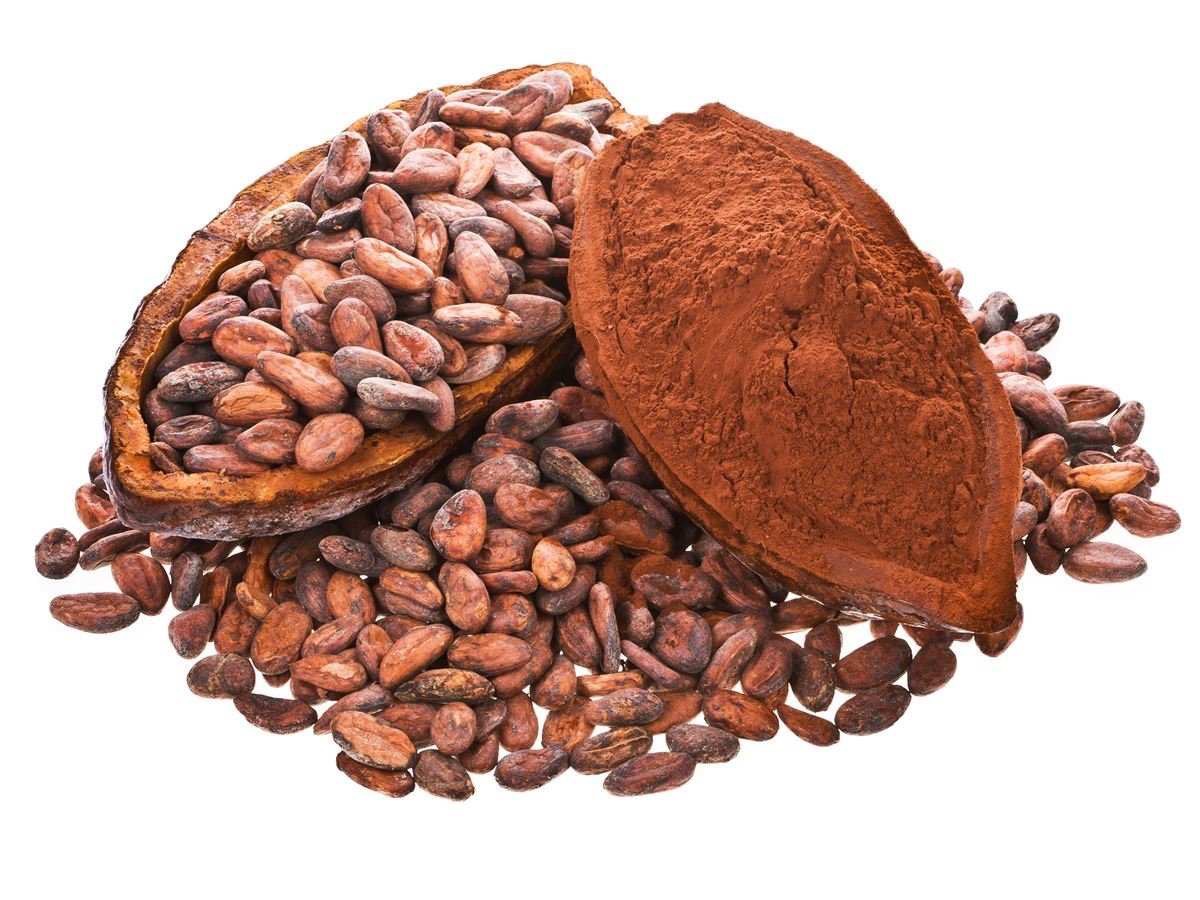 Cacao can fuel energy and mood. It is an excellent source of fiber good source of protein and iron. It is high in antioxidants and polyphenols. A half half a cup of raw organic cocoa powder has 110 cal, 2 g of fat 16 carbohydrates, 10 of which is dietary fiber. It contains 8 g of protein and will give you 10% of the iron you need for your daily requirements. It is considered a stimulant and should be eaten occasionally not every day.
Cocoa beans are the fermented seeds of the cacao tree. The fruit of the cocoa tree is a pod full of sweet pulp enfolding a cluster of about 20-40 cacao seeds. Cocoa refers to the low-fat constituent of the finely ground cacao beans. These ground beans, known as cocoa liquor or cocoa mass, also contains cocoa butter which is a non-dairy, naturally occurring fat. Cocoa butter is a mixture of monounsaturated fats like oleic acid and saturated fats, namely stearic acid and palmitic acid. About 50-60% of cocoa liquor consists of cocoa butter.
Cacao bark, butter and flowers have also been valued since ancient times for treating various diseases like skin ailments, bowel malfunction and wounds. Cocoa has anti-inflammatory, anti-allergenic, anti-carcinogenic and antioxidant qualities. Health benefits include relief from high blood pressure, cholesterol, obesity, constipation, diabetes, bronchial asthma, cancer, Chronic fatigue syndrome and various neurodegenerative diseases. It helps to improve cardiovascular health and brain health. It also helps in treating copper deficiency.
Commercially available chocolates and cocoa-products may not be rich in the original beneficial flavonols since their properties get destroyed by over-processing and heat. In order to obtain the benefits of cocoa, it is important to consume the correct source of cocoa. Milk/dairy blocks the absorption of the antioxidants in chocolate, so be sure to check the labels!
Antioxidant Capacity: Studies have shown it is evident that cocoa exhibits higher antioxidant activity than against green and black tea, and red wine. Antioxidants helps to neutralize the oxygen-based free radicals that are present in the body. Cacao is abundant in phenolic phytochemicals and possesses a high amount of flavonoids as well.
Of course, everything in moderation!
Jodi's Sweet Potato Brownies
Grain Free, Paleo, GF, Dairy free
Happily serves 12
ALL ORGANIC INGREDIENTS
2 medium Sweet Potatoes
14 Medjool Dates
1 1/2 Cups Quinoa or Almond Flour
4 TBSP Raw CACAO Powder
3 TBSP maple Syrup (Grade B) or Coconut netar
Pinch of sea salt
Peel Sweet Potatoes. Slice/cut and steam for about 20 mins until soft.
The smaller the pieces, the faster it will cook.
Add Sweet Potatoes and Dates to food processor, blend until a creamy smooth texture.
Mix all other ingredients in a bowl, then add cream mixture. Stir well.
Place on Parchment paper lined baking dish and bake for 20-30 mins on 350 until the toothpick comes out dry.
Allow to cool 10 mins for the brownies to gel together, very important step!!
Tip: If you don't use raw cacao powder, you cause conventional cocoa powder but you will need to double the quantity.
Chocolate Nut Butter Cookies
GF, Refined Sugar Free
Happily serves 12
ALL ORGANIC INGREDIENTS
1 Cup Chocolate Peanut or Sunflower butter
3/4 Cup Coconut sugar
1 egg
Combine all ingredients. Bake on 350 for 7-8 mins.
If you are not using an already flavored nut butter, you can use a regular nut butter and ad 1/4 cup raw cacao
Chocolate Iced Coffee Protein Shake
Dairy Free, Vegan, Refined Sugar Free
Happily serves 1
ALL ORGANIC INGREDIENTS
2 TBSP Raw Cacao powder
2 TBSP Collagen Powder
2 oz Coconut milk
2 oz Cold brew (optional)
4-6 oz Chai Tea or water
Dash of cinnamon
Stevia Powder if desired sweeter
Ice
Blend all ingredients in bullet/blender, transfer to shaker bottle.
Allergy testing At a Glance
I'm all about questions and explaining why. When we understand "Why" we do things, programs or guidelines become easier to follow and results tend to be easier to maintain when education is behind our actions.  Let me help you stop the guess work and customize your eating and supplement plan so you can be the best version of yourself you can be!!!
Formal name:
Allergen-specific IgE Antibody Test
Why Get Tested?
To help diagnose allergies; sometimes to monitor the effectiveness of immunotherapy (desensitization) treatment
When to Get Tested?
When you have symptoms such as hives, dermatitis, nasal congestion, red itchy eyes, asthma, or abdominal pain that your health care provider suspects may be caused by an allergy
A Sample is Required
A blood sample drawn from a vein in your arm or finger prick at home test.
No Test Preparation Needed
What is being tested?
Immunoglobulin E (IgE) is a class of antibody (immune protein) associated with allergic reactions. It is normally found in very small amounts in the blood. This test measures the amount of allergen-specific IgE in the blood in order to detect an allergy to a particular substance.
IgE is an antibody that functions as part of the body's immune system, its defense against "intruders." When someone with a predisposition to allergies is exposed to a potential allergen such as food, grass, or animal dander for the first time, that person becomes sensitized. The person's body perceives the potential allergen as a foreign substance and produces a specific IgE antibody that binds to specialized mast cells in the skin, respiratory system, and gastrointestinal tract, and to basophils (a type of white blood cell) in the bloodstream. With the next exposure, these attached IgE antibodies recognize the allergen and cause the mast and basophil cells to release histamine and other chemicals, resulting in an allergic reaction that begins at the exposure site.
Each allergen-specific IgE antibody test performed is separate and very specific: honeybee versus bumblebee, egg white versus egg yolk, giant ragweed versus western ragweed. Groupings of these tests, such as food panels or regional weed, grass, and mold panels, can be done. Alternatively, the health practitioner may pick and choose selectively from a long list of individual allergens suspected of causing a person's allergies.
When is it ordered?
One or more allergen-specific IgE antibody tests are usually ordered when a person has signs or symptoms that suggest an allergy to one or more substances. Signs and symptoms MAY include:
**Fatigue is number one symptom!**
* Hives
* Dermatitis
* Eczema
* Red itchy eyes
* Coughing, nasal congestion, sneezing
* Itching and tingling in the mouth
* Asthma
* Abdominal pain or vomiting and diarrhea
* Bloating, excessive gas
* Skin breakouts
* Sluggish
* Stomachache, discomfort within 30 mins of eating
* Trouble concentrating, brain fog
A test may also be ordered occasionally to help evaluate the effectiveness of immunotherapy or to determine whether a child has outgrown an allergy.
Sources:
American Academy of Allergy, Asthma, and Immunology
Asthma and Allergy Foundation of America: What are allergies?
American College of Allergy, Asthma,
American Academy of Family Physicians: Food Allergies
Food Allergy & Anaphylaxis Network (FAAN)
Nemours Foundation: All About Allergies
American Academy of Allergy Asthma and Immunology: What is Allergy Testing
American Academy of Allergy Asthma and Immunology: Tips to Remember: Allergy Testing
National Institute of Allergy and Infectious Diseases
by Dr. Amy MyersApril 4, 2013
You might be wondering: What on earth is candida?
Candida is a fungus, which is a form of yeast, and a very small amount of it lives in your mouth and intestines. Its main job? Helping out with digestion and nutrient absorption.
But when overproduced, candida can break down the wall of the intestine and penetrate the bloodstream — releasing toxic by-products into your body and causing leaky gut. This can lead to many different health problems, from digestive issues to depression.
How do you get candida overgrowth?
The good news is that the healthy bacteria in your gut typically keep your candida levels in check. However, a few factors can cause the candida population to grow out of control:
Eating a diet high in refined carbohydrates and sugar
Consuming a lot of alcohol
Taking oral contraceptives
Eating a diet high in beneficial fermented foods (like Kombucha, sauerkraut, and pickles)
Living a high-stress lifestyle
Taking a round of antibiotics that killed too many of those friendly bacteria
What are common symptoms of candida?
Skin and nail fungal infections, such as athlete's foot or toenail fungus
Feeling tired and worn down, or suffering from chronic fatigue or fibromyalgia
Digestive issues such as bloating, constipation, or diarrhea
Autoimmune diseases such as Hashimoto's thyroiditis, rheumatoid arthritis, ulcerative colitis, lupus, psoriasis, scleroderma, or multiple sclerosis
Difficulty concentrating, poor memory, lack of focus, ADD, ADHD, and brain fog
Skin issues like eczema, psoriasis, hives, and rashes
Irritability, mood swings, anxiety, or depression
Vaginal infections, urinary tract infections, rectal itching, or vaginal itching
Severe seasonal allergies or itchy ears
Strong sugar and refined carbohydrate cravings
How do you test for candida overgrowth?
Blood test
You'll want to start by checking your levels for candida antibodies called IgG, IgA, and IgM. This can easily be done through most medical labs, and high levels can clue you in to an overgrowth of candida.
How do you treat candida overgrowth?
To successfully treat candida, you need to do three things: stop the yeast overgrowth, build up the friendly bacteria, and heal your gut so that candida can no longer enter your bloodstream.
First step: getting rid of the candida overgrowth, which mainly requires switching to a low-carbohydrate diet.
Sugar is what feeds yeast. So start by eliminating sugar in all of its simple forms — such as candy, desserts, alcohol, and flours. At the same time, cut back to just 1 cup a day of the more complex carbohydrates, like grains, beans, fruit, bread, pasta, and potatoes. This will help prevent the candida from growing and will eventually cause it to die.
I also recommend eliminating all fermented foods. That's because, while it's common knowledge that fermented foods help to feed the good bacteria, most people don't realize that bad bacteria feed off of these foods as well.
Still, using diet alone could take three to six months before the candida is back under control. So, I often recommend that my patients use an anti-fungal medication, such as Diflucan or Nystatin, for at least a month.
If you are self-treating, you can also take a supplement of caprylic acid. Caprylic acid, which comes from coconut oil, basically "pokes holes" in the yeast cell wall, causing it to die.
And while some people recommend using herbs like oil of oregano, I don't recommend it since it can also kill the good bacteria.
Next, you should rebuild the good bacteria that typically keep your candida population under control. Taking anywhere from 25 to 100 billion units of probiotics on a regular basis should help to reduce the candida levels and restore your levels of good bacteria.
Finally, heal your gut. Eliminating inflammatory foods that can harm your GI tract — and introducing foods that help — will prevent candida from working its way through your body, and dramatically improve your overall health.
Want to find out if you have candida overgrowth? Consider seeing a functional medicine doctor who is trained in detecting and treating candida.
More information below: This article has been updated as of November 1, 2016 by mbg editorial to include new studies, information, and data on candida.
Is candida a fungus?
Yes, yes it is. More specifically, candida is a yeast. There are many different forms of candida, but Candida albicans is the main species colonizing the human body.
Candida normally lives in the gastrointestinal tract and other areas of the body without causing problems, but imbalance in the microbiome can lead to candida overgrowth. When there is disruption of the delicate balance of the good and bad bacteria, Candida albicans will take over, leading to common conditions like oral thrush, vaginal yeast infections, and diaper rash. If you have ever taken antibiotics, you were probably warned by your doctor about the risk of developing a yeast overgrowth—this happens because the antibiotics can wipe out your gut bacteria, good and bad, creating an environment that is ripe for yeast and fungi to take over.
Is candida a yeast infection?
Technically yes, candida is a yeast infection but this warrants clarification. When most people say "yeast infection" they are referring to a vaginal yeast infection but the candida symptoms and causes we are discussing here pertain to the gut. Typically, yeast overgrowth is treated using antifungal medications, but these medications can have unpleasant side effects and it's common for the yeast overgrowth to return as soon as you stop taking them. For example, many women suffer from chronic yeast infections because they medicate without completely understanding the connection between the microbiome and yeast balances in the body. Changing the yeast infection recurrence, like with candida, often requires a lifestyle or dietary change.
Not to mention, like antibiotic resistance, microbiological resistance to these conventional antifungal drugs is becoming problematic and it's causing researchers to start looking for alternatives. Which is all the more reason to educate yourself and try to understand your yeast issues on a deeper level.
How candida affects your gut
I know, I know, you've heard this a million different times, but while yeast infections and diaper rash are well-known conditions and generally easy to spot, when overproduced in the gut, candida will break down the walls of our digestive tract and penetrate the bloodstream. When left untreated, it's more dangerous than you think.
Candida can also be toxic to the system. Essentially, when candida breaches the intestinal barrier and enters the bloodstream it releases toxic byproducts—including acetaldehyde—into your body. Acetaldehyde is a well-known carcinogen and is responsible for "hangover" symptoms such as nausea, headache, fatigue, and liver damage—definitely not something you want floating around in your body in large quantities.
Candida and leaky gut
If you are thinking this sounds a lot like leaky gut, you are already ahead of the game. The connection between candida and leaky gut is intricate. A leaky gut creates the perfect environment for candida to multiply, pass through the intestinal lining, and enter the bloodstream along with the undigested food particles. This is characteristic of leaky gut syndrome. Meanwhile, candida itself can colonize the gut and damage the intestinal lining. If you have one, you're probably more likely to have the other. They can also exacerbate each other, creating a situation where your gut health quickly snowballs into dis-ease.
Candida, the liver, and detox
Similar to leaky gut syndrome, candida overgrowth releases toxins into the bloodstream that must be filtered by the liver. If there are too many toxins due to candida overgrowth, it can overload the liver and interfere with its ability to do its job. This means over toxicity and trouble maintaining blood sugar levels, storing vitamins and minerals, and regulating hormones.
The connection between candida and the liver explains why many of the symptoms of candida overgrowth—like irritability, fatigue, and brain fog—are similar to those of an overburdened liver. It also explains why many candida cleanse or diet programs include liver support supplements and detoxification support.
Candida and inflammation
Candida overgrowth, leaky gut, an overburdened liver, and the physical and mental symptoms they create can trigger the immune system to react, causing chronic inflammation. Inflammation can manifest itself in uncomfortable symptoms like weight gain, skin rashes, or brain fog and can eventually lead to autoimmune disease.
The relationship between candida, the liver, inflammation, and gut health is extremely complex, but it's helpful to remember that everything in the body is connected. Different organs rely on and interact with each other. Adopting a holistic approach instead of treating each symptom individually will give you the best chance at achieving optimal health. This is a perspective that is often missing in the conventional medical approach, leaving many people bouncing from one specialist to another, with a bunch of symptoms they can't quite connect.
Causes of candida
The good news is that the healthy bacteria in your gut typically keep your candida levels in check. The bad news is that many different factors can disrupt the delicate gut balance and can cause the candida population to grow out of control:
Eating a diet high in refined carbohydrates and sugar. Carbohydrates and sugar act like food for yeast and feed candida overgrowth in the gut.
Consuming a lot of alcohol. Most alcohol is fermented and contains sugars that will also feed the yeast.
Taking oral contraceptives. The birth control pill can disrupt the bacterial balance in the microbiome.
Eating a diet high in beneficial fermented foods (like kombucha, sauerkraut, vinegar, and pickles). These foods often contain yeast or have small amounts of alcohol that is produced during the fermentation process.
Living a high-stress lifestyle. Stress can slow down digestion and trigger inflammation.
Taking a round of antibiotics. Antibiotics kill good bacteria along with harmful bacteria which sets the stage for Candida albicans to take over.
Taking corticosteroids. Drugs like Prednisone, commonly used to treat severe allergies, skin problems, asthma, or arthritis are known to cause yeast infections in humans.
A weakened immune system. As you may know, a good portion of the body's immune system resides in your gut. A compromised immune system puts you at a higher risk for gut imbalances and candida overgrowth.
Candida overgrowth and asthma
Essentially any medication, food, or lifestyle factor that disrupts the body's natural environment can change the balance of the gut and set the stage for candida. Certain chronic diseases, like asthma, may require frequent antibiotic use and daily inhaled steroids, creating a perfect storm of factors that can lead to yeast overgrowth. If you have a chronic inflammatory condition that requires medication, it might be wise to see a functional medicine practitioner to see what you can do to counteract the effects of these drugs.
If you are someone who suffers from frequent colds, sore throats, or sinus issues, it's important to note that antibiotics are one of the most prevalent causes of candida overgrowth, and also one of the most unknown. Remember that antibiotics only treat bacterial infections and should only be taken when necessary. Overprescribing antibiotics is a big problem in Western healthcare system and they can have negative effects on the microbiome, which dampens your immune system, leading to a greater susceptibility to the same conditions they are meant to treat.
At home candida test: the simple spit test
There are a few different tests for candida and none of them are error-proof, so it's important to consider your symptoms when trying to determine if candida might be a problem for you. If all of your tests come back negative but you suffer from many of the symptoms of candida, you can always try making the recommended diet and lifestyle changes and see how you feel.
This do-it-yourself candida spit test lacks scientific backing, but many candida experts suggest it as simple, free, no-risk starting point. It works like this: when you wake up in the morning get a clear glass of water, before you brush your teeth or drink anything gather some saliva in your mouth and spit into the cup. Let it sit for 15 minutes and then observe what you see. If your spit looks particularly cloudy, or you see small white projections coming out of the saliva, it could be a sign that you have candida and you might want to try one of the more established tests mentioned above.
Candida cleanse: foods to avoid when you have candida
Sugar
Cut down on sugar. It's important to note that this includes many salad dressings and condiments and even natural sweeteners like honey, coconut sugar, and agave. This can be a difficult adjustment, even if you are mindful of your sugar intake, completely eliminating sugar can leave you with strong cravings and feeling irritable.
Sugar has a strong effect on your body and brain and cutting it out can be difficult. Scientific research has shown that high glycemic index foods are linked to strong hunger and food cravings.
Carbohydrates
Many foods containing carbohydrates, especially complex ones, are not inherently bad for you. But when you are fighting yeast its very important to cut off its food supply completely, or it could take longer to get your symptoms under control. It's a challenging lifestyle change, expect some slip ups and don't beat yourself up.
Candida-friendly foods
At this point you might be wondering what you are able to eat. Nuts and seeds, avocado, vegetables, lean protein, and stevia for sweetener will be your allies on this candida diet. To help you get an idea of the daily routine of the candida diet we have provided a day's worth of meal examples.
Candida diet: best foods for candida
Breakfast: for breakfast try unsweetened coconut yogurt with strawberries, chia seeds, hemp seeds, and almonds. This will include lots of healthy fats and keep you feeling full until lunch.
Lunch: try a big leafy green salad and make a dressing using olive oil, garlic, and lemon. Top it with quinoa for some protein.
Dinner: grilled chicken or fish with steamed vegetables are all candida friendly.
Snacks: try making homemade guacamole and eat it with raw veggies or flaxseed crackers. Hardboiled eggs or mixed nuts are also great snacks on the candida diet.
Still not sure where to begin? Check out these 8 Recipes For The Candida Diet where we give you some great recipes that will leave you feeling full and satisfied.
Candida diet: foods to eat when you have candida
While it is important to eliminate certain foods, it can also be beneficial to incorporate candida-fighting foods into your daily routine. Thankfully, there's a long list of delicious foods that have strong antifungal properties.
Raw Garlic
Garlic is one of the best options for fighting yeast, one study showed that garlic oil was able to penetrate the cellular membranes of Candida albicans and very successfully disrupt the normal activity and functioning of the yeast.
Coconut oil
In a study conducted at Tufts University, coconut oil was suggested as the first effective dietary approach to fighting candida.
Olive oil and cinnamon oil
A recent study exploring alternatives to conventional antifungal medications demonstrated that olive oil and cinnamon oil both successfully combatted candida isolated from bloodstream infections.
Lemon
Citrus fruits have long been known for their antiseptic qualities and can help prevent the formation of biofilms (a film of bacteria that adheres to a surface).
Wild salmon
This excellent source of omega-3s can help fight fungal infections.
Ginger
Ginger was recently suggested as a natural antifungal option to during a time when many fungi are becoming resistant to conventional antifungal medications
Apple cider vinegar
It's the only vinegar allowed on the candida diet, as it contains minerals that will help fight against yeast.
Cloves
Cloves have long been used in traditional medicine systems to fight a wide variety of ailments, including fungal infections.
Probiotics, prebiotics and supplements for Candida
Adopting the right diet is arguably your most important tool when fighting candida.
Diflucan and Nystatin are only available through your doctor, so if you are self-treating, another great supplement to fight candida is undecylenic acid. This is a naturally occurring fatty acid that is thought to be even more effective than caprylic acid in fighting yeast and helping to maintain a healthy microbiome.
When choosing a probiotic, here's a tip: pick a good quality probiotic that includes the lactobacillus strain, as some studies have shown it to be particularly effective at fighting yeast.
If you are suffering from any of the GI conditions listed above, probiotics can even more important to maintaining your good health. Some studies suggest that prebiotics and probiotics will start to be included in the standard treatment protocols for inflammatory bowel conditions like ulcerative colitis because of their ability to help control symptoms and exacerbations.
Fiber supplementation is also frequently suggested in candida treatment plans. Yeast overgrowth occurs in the digestive tract and its important to flush out those areas and keep things moving. This limits the amount of time the candida has to colonize and cause damage. Some good fiber supplements include acacia fiber or even raw chia seeds taken regularly. Fiber is also prebiotic, helping probiotics do their jobs better.
You can also consider herbal remedies with antifungal properties. Ayurvedic experts recommend valerian, wormwood, and mugwort. There are also plenty of probiotic foods and fun teas that can be easy to add to your daily routine.
What is candida die off?
It's possible that in the beginning of your candida-fighting mission, you will experience something called candida die-off. This is similar to the flu-like symptoms you can experience when you start a detox program. While this is largely unstudied and unquantified from a yeast standpoint, the Herxheimer reaction is a byproduct of metabolic processing. (Most research here has been done on patients with syphillis. As your body gets rid of toxins and the yeast dies, your symptoms may get worse before they get better. Like any detox, start out slowly, drink a lot of water, rest, and if symptoms are too uncomfortable, ease up on your anti-candida regime or adopt a gentler approach. Keep the faith that you will start to feel better, look for signs like more restful sleep, well balanced blood sugar levels, and more mental clarity.
How to heal your gut after having candida
Once you have the yeast under control—which can take anywhere from a couple of weeks to a few months—you can start slowly adding different food groups back into your diet.
However, it is important to continue to avoid inflammatory foods that can harm your GI tract. Remember, the strong relationship between candida and leaky gut? Many people with candida overgrowth also have a leaky gut and that can put them at increased risk of food sensitivities. You want to make sure you are not continually disturbing the intestinal lining as it tries to heal.
Foods like sugar, coffee, grains, alcohol, dairy, and starchy plant foods can all be very irritating to the intestinal lining and increase the risk of candida getting out of control again. Limiting or avoiding them might be wise, and make sure that if you do consume them, you pay attention to how you feel afterwards.
If you are thinking that this guide was helpful, but it is just too complicated an endeavor to take on by yourself, consider seeing a functional/integrative medicine doctor, or holistic Nutritionist.
Most integrative/functional medicine providers are trained in detecting and treating candida and many will even advertise candida as one of the conditions they are able to treat. Some facilities and providers even have specific candida treatment and prevention programs in place.
Can candida overgrowth cause adrenal fatigue?
In case you needed another reason to adopt a self-care routine, stress management can be one of the most important tools in fighting candida. Stress releases cortisol, a hormone that causes inflammation, which slows your ability to digest and inhibits your immune system. This is a problem because along with your good gut bacteria, your immune system works to keep candida in check. When your stress response interferes with your digestion it can pave the way for candida to overproduce. Adopting healthy coping mechanisms to deal with daily stress can be a very important tool in the prevention and treatment of candida overgrowth.
A word on exercise: although exercise can be a great stress-reliever it can also initiate the body's stress response and lead to the release cortisol. Mild exercise like walking or gentle yoga, at least for the initial stages of the diet as they can lower cortisol levels. Yoga and meditation can be helpful tools for fighting candida. They will decrease stress and activate relaxation pathways in the brain and body. If you are worried about sticking to the diet, meditation and yoga can help you detach from the challenges and refocus your energies on healing from candida.
Yoga poses to help with detoxification
Yoga can help heal candida overgrowth Here are a few different types of poses to try if you're battling candida.
Twisting poses are known to help with digestion and detoxification, as they massage the abdominal organs. Here are a few twisting yoga poses to try while you're fighting candida:
Seated spinal twist
Supine spinal twist
Standing twists
Inversions revive our energy and help with blood circulation and lymphatic detoxification, among other things.
Simple variations to prep for handstand or headstand
Restorative poses (first pose in this sequence)
Headstand
Breathwork activates our parasympathetic nervous system, reducing blood pressure, helping with respiratory conditions, and also re-energizes us.
Importance of Organic Foods
Organic Foods – Nutrient Density
Simply stated, nutrient density means how many nutrients you get from a food, given the number of calories it contains. Nutrient density is a simple way to connect nutrients with calories.
– World's Healthiest Foods
What's In Organic Foods?
Higher Nutrient Content
More Vitamins & Minerals per Calorie
More Essential Fatty Acids & Amino Acids per Calorie
More Antioxidants per Calorie
What's Not in Organic Foods?
*Acetylcholine Esterase Inhibitors
Acetylcholine
Acetylcholine is the body's most predominant neurotransmitter.
Essential for Memory Recall & Quick Thinking
Nutrient Density: Organic Legumes, Vegetables, Fruits
Acetylcholine Esterase
Acetylcholine Esterase is the enzyme that clears the neurosynaptic junction allowing for the next impulse to come.
This is an especially important cycle for inhaling/exhaling during respiration and the contractions and relaxations of the heart muscle.
◦Thus Pesticides have an adverse effect upon the Lungs & Heart.
List of Banned Chemicals
http://scorecard.goodguide.com/chemical-groups/one-list.tcl?short_list_name=brpest
Consequently, "The nutritive value of crops and their ability to handle pests and diseases is diminished." The bottom line, Kittredge says, is, "across the board, our foodstuffs are less nutritious than they were. It's well documented. Between 1940 and 2009, in a basic salad, USDA records show a 55-70 percent decrease in mineral levels." – Remineralize the Earth
We identified 191 matched pairs with valid comparisons of antioxidant, vitamin and mineral levels. Of these, 119 organic samples within the matched pairs had higher nutrient levels, or 62% of the total matched pairs.
◦State of Science Review: Nutritional Superiority of Organic Foods – Charles Benbrook, Xin Zhao, Jaime Yáñez, Neal Davies and Preston Andrews- www.orgain-center.org 53 pages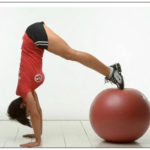 Health means something different to all of us.  Let me help you find a solution to re-balance your life so you can live it to the fullest! 
I would be happy to sit down or talk with you if you can answer yes to any of the following questions:
Do you want to manage your life without the crisis?
Do you want to Feel Better?  Sleep better…naturally?
Do you want to stimulate your thyroid and rebalance your metabolism?
Do you want to learn more about Hashimoto's, celiac disease, autoimmune diseases and disorders?
Are you scared of the debilitating effects of stroke, Alzheimer's or dementia?
Do you want to learn to help your kids with focus and energy to get better grades in school?
Are you tired of riding an emotional roller coaster?
Do you want to learn how to cook gluten free, vegan, paleo or other cooking method?  Do you want to learn meal prep ideas and solutions?
Do you want weight loss solutions for your busy professional lifestyle?
Do you want to enhance your athletic performance?
Do you want your body back after Pregnancy?
Overall, do you want more energy to live the life you dream of?
Please contact Jodi at 602-909-8586
OR 
healthywithjodi@yahoo.com
to schedule your Free 30 minute consultation.