mg
now browsing by tag
Potassium Rich Foods-Top ten
Potassium is an essential nutrient used to maintain fluid and electrolyte balance in the body.
Potassium is the third most abundant mineral in the body and is a required mineral for the function of several organs including the heart, kidneys, brain and muscular tissues.
Potassium also plays an important role in keeping the body hydrated and works with sodium to support cellular function with your bodies sodium-potassium pump.
Potassium deficiency symptoms can include severe headaches, dehydration, heart palpitations and swelling of glands and tissues.
Also, potassium deficiency can lead to:
* Fatigue
* Irritability
* Muscle cramps
* Weight gain
* Increased blood pressure
* Cellulite buildup
The main culprits that can cause low levels of potassium are endurance cardiovascular exercise without proper hydration, vomiting, diarrhea and a diet low in fruits and vegetables.
Unless you are on dialysis, or have a special condition, overdose of potassium from natural sources is very rare.
The RDA for potassium is 4700 mg/day.
Keeping in mind Sodium should be 2300mg.
Think Double potassium for your sodium intake!
Consuming these 3 servings of this high potassium foods list daily to ensure optimal levels of potassium.
Top 10 Potassium Rich Foods List
1) Avocado. 1 whole: 1068 mg (30% DV)
2) Spinach. 1 cup: 839mg (24% DV)
3) Sweet potato. 1 medium: 952 mg (27% DV)
4) Coconut Water. 1 cup 600 mg (17% DV)
5) Kefir or Yogurt 1 cup: 579 mg (15% DV)
6) White Beans ½ cup: 502 mg (15% DV)
7) Banana 1 large: 422 mg (12% DV)
8) Acorn squash 1 cup: 899 mg (26% DV)
9) Dried apricots ½ cup: 755 mg (22% DV)
10) Mushrooms 1 cup: 428 mg (27% DV)
Potassium Health Benefits
Cramps
: One of the main benefits of consuming high potassium foods is decreased muscle cramping and improved muscle strength.  Muscle cramps are a common side effects of low potassium levels.  This can happen if an athlete becomes dehydrated and isn't consuming enough potassium rich foods before and after exercise.
Reduced Risk of Stroke
: Several observational studies have found that those with high potassium levels experience a lower risk of stroke. The health benefits of potassium are likely through reduction of blood pressure combined with a diet high in fruits and vegetables.
Alleviation of High Blood Pressure (Hypertension): 
Studies show that a diet high in potassium, especially potassium from fruits and vegetables, lowers blood pressure. This is especially true if the increase in potassium foods is not accompanied by an increase in high sodium foods.
Reduced Cellulite Appearance
: One of the main causative factors of cellulite buildup is fluid retention.  Most people consume far too much sodium and not near enough potassium.  Sodium brings nutrients into your cells where potassium helps flush excess waste out of your cells.  For this reason, if you reduce sodium intake and start consuming potassium rich foods you can reduce the appearance of cellulite.
Osteoporosis Protection
: Several studies have found a relation between increased bone density and increased intake of dietary potassium. These studies were true even for post- menopausal women and older men.
https://draxe.com/top-10-potassium-rich-foods/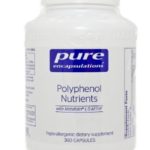 Polyphenol Nutrients
Pure Encapsulations
120 capsules $48.80
360 capsules $82.10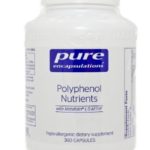 Now with Metafolin® L-5-MTHF Powerful polyphenol-rich multivitamin and multimineral formula with additional protection factors *Packed with flavonoids and phenolic compounds from a unique blend of olive fruit, grape seed, pomegranate, green tea, quercetin and blueberry, this formula offers powerful overall cellular protection. It also contains the protective nutrients alpha lipoic acid, NAC, inositol and choline to complement the neural, cognitive, cardiovascular, liver and skin health properties of this diverse profile. Furthermore, Polyphenol Nutrients provides the advanced mineral delivery systems and active vitamin cofactors found in Nutrient 950® and UltraNutrient® for optimal bioavailability and utilization. As part of a well-balanced diet that is low in saturated fat and cholesterol, folic acid, vitamin B6 and vitamin B12 may reduce the risk of vascular disease.† †FDA evaluated the above claim and found that while it is known that diets low in saturated fats and cholesterol reduce the risk of heart disease and other vascular diseases, the evidence in support of the above claim is inconclusive. Polyphenol Nutrients is a nutrient dense multivitamin and mineral formula enhanced with an exceptional combination of polyphenols and specialized compounds for extensive physiological protection.
Servings Per Container: 30
Take 4–6 capsules per day, in divided doses, with meals.
Serving Size: 6 vegetable capsules
Amount Per Serving
vitamin A … 7, 500IU 
(as beta carotene)
vitamin C … 500mg 
(as ascorbic acid)
vitamin D … 800IU 
(as cholecalciferol)(D3)
vitamin E … 100IU 
(as d-alpha tocopherol succinate)
thiamin … 50mg 
(as thiamin HCl)(B1)
riboflavin … 25mg 
(vitamin B2)
niacin … 75mg 
(as niacin and 67% niacinamide)
vitamin B6 … 12.5mg 
(as pyridoxine HCl)
folate … 800mcg 
(as Metafolin®, L-5-MTHF)
vitamin B12 … 500mcg 
(as methylcobalamin)
biotin … 800mcg
pantothenic acid … 50mg 
(as calcium pantothenate)(B5)
calcium … 300mg 
(as calcium citrate)
iodine … 200mcg 
(as potassium iodide)
magnesium … 150mg 
(as magnesium citrate)
zinc … 15mg 
(as zinc picolinate)
selenium … 200mcg 
(as selenomethionine)
copper … 2mg 
(as copper glycinate)
manganese … 5mg 
(as manganese aspartate)
chromium … 100mcg 
(as chromium polynicotinate)
molybdenum … 100mcg 
(as molybdenum aspartate)
potassium … 99mg 
(as potassium aspartate)
boron … 2mg 
(as boron glycinate)
vanadium … 100mcg 
(as vanadium aspartate)
ascorbyl palmitate … 120mg 
(fat-soluble vitamin C)
riboflavin 5phosphate … 12.5mg 
(activated B2)
pyridoxal 5 phosphate … 12.5mg 
(activated B6)
mixed carotenoids … 425mcg 
(as lutein, lycopene, zeaxanthin)
n-acetyl-l-cysteine … 100mg 
(free-form)
choline bitartrate … 100mg
inositol … 125mg
alpha lipoic acid … 100mg 
(thioctic acid)
MacularSynergy Complex
lutein … 6mg
zeaxanthin … 1mg
CellHealth Polyphenols
quercetin … 50mg
blueberry extract … 100mg
(Vaccinium angustifolium)(fruit)
(standardized to contain 1.5% anthocyanins)1.5 mg.
olive extract … 50mg
(Olea europaea l.)(fruit)
(standardized to provide 1% hydroxytyrosol)
pomegranate extract … 100mg
(Punica granatum l.)(fruit)
(standardized to contain 5% ellagic acid)5 mg.
grape extract … 50mg
(Vitis vinifera)(seed)
(standardized to contain 92% polyphenols)
green tea extract … 100mg
(camellia sinensis)(leaf)
(standardized to contain 65% total tea catechins, 23% epigallocatechin (EGCG))
other ingredients: vegetarian capsule (cellulose, water)
If pregnant or lactating, consult your physician before taking this product. In rare cases, alpha lipoic acid may cause skin rash or hypoglycemia. Individuals who are sensitive may experience heartburn. Rare side effects of NAC may include nausea, vomiting, headache, dry mouth, dizziness, or abdominal pain. Large doses of choline may cause nausea, diarrhea or dizziness.
Polyphenol nutrients contains vitamin E and grape seed extract which may react with blood thinning and other heart medications. Green tea extract may interfere with the absorption and effectiveness of a number of medications including certain heart, blood thinning, antidiarrheal, and cold or hay fever medications. Consult your physician for more information.
FloraGlo lutein is a registered trademark of Kemin Industries, Inc. Zeaxanthin is sourced from OPTISHARP™ brand. OPTISHARP™ is a trademark of DSM Nutritional Products, Inc. Metafolin® is a registered Trademark of Merck KGaA, Darmstadt, Germany.
AR-Encap
Comprehensive joint support
Thorne Research
$46.90
Bromelain, Meriva® (curcumin phytosome), and Boswellia help maintain a healthy cytokine balance throughout the body*
Bromelain helps promote healing after trauma*
Glucosamine and MSM provide proven joint support*
Helps maintain healthy joint mobility*
Can provide relief from occasional aches and soreness*
AR-Encap is a comprehensive joint support formula that goes beyond simple glucosamine supplementation.* This formula supplies 1, 500 mg of glucosamine sulfate (suggested use – 4 capsules twice daily), which is the amount used in the majority of studies – in combination with joint-supporting nutrients and botanicals.*
In a study of healthy subjects with mild knee soreness, bromelain supplementation resulted in significant improvement with both 200-mg and 400-mg daily doses.1* Joint mobility was also improved.*
Curcumin, the principal polyphenol in the Indian spice turmeric, exerts antioxidant effects.* Curcumin Phytosome is a compound containing curcumin and phosphatidylcholine. This compound has significantly better absorption than ordinary curcumin and helps maintain a healthy cytokine balance throughout the body.*
Glucosamine provides significant joint support, as evidenced by numerous clinical studies. Methyl sulfonyl methane (MSM), also known as dimethyl sulfone and methyl sulfone, is an organic, sulfur-containing compound that occurs naturally in a variety of plants, and provides additional joint support.
Boswellia appears to inhibit the activity of lipoxygenase enzymes, thus promoting a healthy cytokine balance throughout the body.* A study of curcumin and boswellia found significant support of normal joint mobility in the group taking the botanical formula.2*
Walker AF, et al. Phytomedicine 2002;9:681-686.
Kizhakkedath R. Mol Med Rep 2013;8:1542-1548.
Servings Per Container: 60
Take 4 capsules one to two times daily or as recommended by a health-care practitioner.
Serving Size: Four Capsules
Amount Per Serving
Chloride … 87mg
(from Glucosamine Sulfate Potassium Chloride complex)
Potassium … 98mg
(from Glucosamine Sulfate Potassium Chloride complex)
Methyl Sulfonyl Methane … 850mg
(MSM)
Glucosamine Sulfate … 750mg
(as Glucosamine Sulfate Potassium Chloride complex)
Indian Frankincense extract … 350mg
(gum) (Boswellia serrata)
Curcumin Phytosome* … 250mg
(Curcuma longa extract (root) / Phosphatidylcholine complex)
Bromelain** … 200mg
Other Ingredients: Hypromellose (derived from cellulose) capsule, Leucine, Silicon Dioxide.
Contains ingredients derived from shellfish (glucosamine sulfate = crab and/or shrimp) and soy (phytosome).
*This product uses Indena S.p.A.s curcumin phytosome (Meriva®). Meriva is a registered trademark of Indena S.p.A.
**Bromelain is derived from the pineapple plant (Ananas comosus).
Boswellia standardized to Beta Boswellic Acids 20%.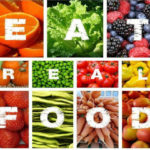 Vitamin D
Vitamin D is essential to the body.   A few of Best sources of Vitamin D come from shrimp, sardines, cod and eggs. The FDA has set the reference value for nutrition label for vitamin D at 400 IU's. Therapeutic ranges fall between 400 to 1000 IU's.
Vitamin D is a fat soluble vitamin, and actually functions more like a hormone then vitamin. It works with the parathyroid hormone to maintain proper levels of calcium in the blood.
We need vitamin D to help our bones and teeth. It also helps regulate the growth and activity of cells. Vitamin D also helps prevent excessive inflammatory immune related activity, it builds your immune system and helps protect against disease.
Vitamin D deficiency results in decreased absorption of calcium and phosphorus. Prolonged deficiency can lead to an impact on your bone mineralization, Thus experiencing bone thinning (osteopenia), bone pain and or soft bones (osteomalacia).
It is estimated that nearly 75% of Americans are deficient in vitamin D1.  For many people, basking in the sun may not be an answer because of skin conditions and sensitivities. Eating oily fish on a regular basis also may not be an option, much of our seafood is over-fished or contaminated from pollution so it can be difficult to find pure sources. Surprisingly, there are several foods packed with vitamin D that are easy to incorporate into your everyday routine.
If you think you're going to get enough vitamin D from the sun you need to have at least 40% of your skin exposed for at least 15 minutes a day.  Otherwise you will need to get your vitamin D from food and or supplementation.
If you prefer to get your protein vitamins or minerals from a plant-based diet, try mushrooms. 3 ounces portobello mushrooms is 20 cal, 3 g of protein, 1 g dietary fiber, zero cholesterol, 15 mg of sodium, 300 mg of potassium and 4% of your vitamin D for the day.
Other Great Sources of  Vitamin D:
Swiss Chard
Most leafy greens are high in vitamin D, but chard trumps them all.  Add to your omelet or steam with garlic and onions.  Try swiss chart instead of raw Kale in your smoothie and your stomach will thank you for the easier digestion.
Squash and Pumpkin Seeds
Go for Raw and sprouted!My favorite variety of pumpkin seeds are pepitas, the shelled pumpkin seed that has been roasted and sometimes tossed with spices and sea salt.
Beef Liver
Most people remember (not-so-fondly) being forced to eat liver and onions, but beef liver can actually be delicious. Try it in chili or even mix half beef liver and half bison or beef in your favorite meatball recipe.  Organic is SO Important!
Mushrooms
Mushrooms, especially ones grown in sunlight, are very high in vitamin D. Portobello mushrooms are actually considered one of the best vegan sources of vitamin D.3
Caviar
It may not be for everyone and it can be quite expensive, but caviar is also high in vitamin D. If you can't afford a fresh tin of expensive caviar (which typically isn't sustainable anyways), try fresh fish roe next time you go out for sushi. Many brands carry organic, sustainably roe at affordable prices.
Almond Milk
While almonds are very high in vitamin D, many people don't remember to eat a couple handfuls every day. Try buying almond milk instead of dairy.
Chicken Liver
Liver may turn some people off, but they can be so tasty if cooked right. Try it with Black rice, which has sautéed onions, garlic,  peppers, spices and chicken livers.
Dark Chocolate
Good news! Dark chocolate that has over 60% cacao content is packed with vitamin D, so the next time you have a sweet craving, indulge in a few small pieces of high-quality dark chocolate, Organic of course! Look for Cacao not Cocoa.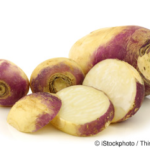 Rutabaga Sweet Potato Soup
Vegan, Gluten Free
Happily Serves 4
ALL ORGANIC INGREDIENTS
1 butternut squash, cut in half
3 garlic cloves
2 cups rutabaga, peeled and diced
2 cups sweet potato, peeled and diced
Coconut Oil
1 tsp. Sea salt
½ tsp pepper
1 Yellow onion, chopped
¾ Cup soaked cashews
2½ Cups Coconut milk
2 Cups vegetable or chicken broth
½ tsp nutmeg
1 tsp thyme
Directions
Preheat oven to 400º .
Rub the squash with oil and place cut-side down on a baking sheet.
Cut garlic and let sit 5-10 mins.
Coat the rutabaga and sweet potato in oil and sprinkle with salt and pepper.
Add both to baking sheet. Bake for 50-60 minutes, rotate half way through.
Sauté onion and garlic until soft and caramelized.
Remove roasted veggies from oven and blend all of the above in a food processor until smooth. The nuts may remain grainy, but that's okay. You can add water to reach desired consistency.
Rutabagas Nutrition Facts
Serving Size: 3.5 ounces (100 grams), raw
Calories 39
Calories from fat 2
Total fat 0 g 0%
Saturated fat 0 g 0%
Trans fat
Cholesterol 0 mg 0%
Sodium 20 mg 1%
Total Carbohydrate 9 g 3%
Dietary Fiber 2 g 7%
Sugar 6 g
Protein 1 g
Vitamin A 0% Vitamin C 31%  Calcium 5% Iron 3%
Health Benefits of Rutabagas
All crucifers (brassicas or cole crops) are high in antioxidant and anti-cancer compounds. The anti-cancer properties of these vegetables are so well established that the American Cancer Society recommends that Americans increase their intake of cruciferous vegetables.
Rutabaga's most significant nutrient comes from vitamin C. One cup contains 53% of the daily recommended value, providing antioxidants and immune system-supporting functions that help protect the cells from free radical damage. Although rutabagas provide only 5% of the iron needed for healthy blood on a daily basis, vitamin C enhances its absorption, while helping to form both collagen and the thyroid hormone thyroxine, which protect cells against damage, encourage wounds to heal, fight infections, and promote healthy bones, teeth, gums, and blood vessels.
Beta-carotene-rich rutabagas are also an excellent source of potassium and manganese (for energy), and a good source of fiber, thiamin, vitamin B6 (helps support the nervous system), calcium (for strong bones), magnesium (helps absorb calcium and combat stress), and phosphorus (helps metabolize proteins and sugars).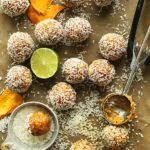 Mango Energy Bites
Vegan, GF, Refined Sugar Free
Happily serves 15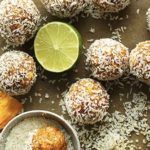 ALL ORGANIC INGREDIENTS
1 1/4 Cup walnuts or cashews
1 Cup firmly packed dried unsweetened mango
10 soaked medjool dates, pitted
2 TBSP hemp seeds
1/3 Cup unsweetened finely shredded coconut
1 lime and zest
Dash Sea salt
Preheat oven to 350.
Add dried mango to a mixing bowl and cover with warm water (don't skip this step or they'll be too tough to blend).
Let soak for 5-7 minutes, or until soft and pliable, but not too soggy.
Drain and lay on a towel and pat off excess moisture. Set aside.
Add nuts to a food processor and mix into a fine meal. Set aside.
Add dates and soaked mango to the food processor and mix until a rough paste/sticky dough forms.
Add nut meal, hemp seeds, shredded coconut, lime zest, and sea salt. Mix until it forms a moldable dough.
Herbs for Anxiety
Not looking to use Conventional Drugs to help ease Anxiety?  Try some of these herbs.
Licorice Root contains a natural hormone alternative to cortisone, which can help the body handle stressful situations, and can help to normalize blood sugar levels as well as your adrenal glands, providing you with the energy necessary to deal with the stressful situation at hand. Some claim licorice stimulates cranial and cerebrospinal fluid, thereby calming the mind.As a soothing tonic, drink it warm as in a tea.
Kava Kava, an herb from the South Pacific, is a powerful muscle relaxer and analgesic. Kava Kava is also effective at treating depression and anxiety associated with menopause. http://www.care2.com/greenliving/5-herbs-that-reduce-stress-and-anxiety.html#ixzz3zjWfhIxL
Valerian
Some herbal supplements reduce anxiety without making you sleepy (such as L-theanine), while others are sedatives. Valerian (Valeriana officinalis) is squarely in the second category. It is a sleep aid, for insomnia. It contains sedative compounds; the German government has approved it as a treatment for sleep problems.
Valerian smells kind of nasty, so most people take it as a capsule or tincture, rather than a tea. If you want to try it, take it in the evening—not before you go to work! Valerian is often combined with other sedative herbs such as hops, chamomile, and lemon balm.
Hops
Yes, it's in beer, but you won't get the tranquilizing benefits of the bitter herb hops (Humulus lupulus)from a brew. The sedative compound in hops is a volatile oil, so you get it in extracts and tinctures—and as aromatherapy in hops pillows.
"It's very bitter, so you don't see it in tea much, unless combined with chamomile or mint," says Blumenthal. Hops is often used as a sedative, to promote sleep, often with another herb, valerian. Note: Don't take sedative herbs if you are taking a prescription tranquilizer or sedative, and let your doctor know any supplements you are taking.
Chamomile
If you have a jittery moment, a cuppa chamomile tea might help calm you down. Some compounds in chamomile (Matricaria recutita) bind to the same brain receptors as drugs like Valium.
You can also take it as a supplement, typically standardized to contain 1.2% apigenin (an active ingredient), along with dried chamomile flowers. In one study at the University of Pennsylvania Medical Center, in Philadelphia, patients with generalized anxiety disorder (GAD) who took chamomile supplements for eight weeks had a significant decrease in anxiety symptoms compared to patients taking placebo.
Passion Flower
The University of Maryland Medical Center states that passionflower has shown in a few studies to work as well as some of the benzodiazepine medications that are usually prescribed for treating anxiety.
A four-week double-blind study, for example, compared passionflower with oxazepam. Results showed oxazepam worked more quickly, but by the end of the study period, both treatments were shown to be equally effective. Bonus—side effects like daytime drowsiness were fewer with passionflower.
A second study also showed that passionflower helped ease symptoms like anxiety, irritability, agitation, and depression in participants going through withdrawal from an opiate drug addiction.
Dosage: Try one cup of passionflower tea three times daily, 45 drops of liquid extract daily, or about 90 mg/day.
Lavendar
A 2010 multi-center, a double-blind randomized study of lavender oil compared to anti-anxiety medication lorazepam found that both were effective against generalized and persistent anxiety. Bonus — lavender had no sedative side effects.
"Since lavender oil showed no sedative effects," researchers stated, it could be an effective and "well-tolerated alternative to benzodiazepines" to treat generalized anxiety. An earlier 2000 study found similar results.
Dosage: Try about 80 mg/day of the supplement, or use the oil as an aromatherapy solution.
Lemon Balm
Though usually found in combination with other herbs, lemon balm also has anti-anxiety powers on its own.
Research published in 2004, for instance, gave participants a single dose of lemon balm extract (300 mg or 600 mg) or a placebo, then measured their mood after one hour. The higher dose resulted in reduced stress and improved calmness and alertness. Even the lower dose helped participants do math problems more quickly.
Dosage: Use in aromatherapy, try 300-500 mg of dried lemon balm three times daily, 60 drops daily, or 1/4 to 1 teaspoon of dried lemon balm herb in hot water for a tea four times daily.
Ashwagandha
A 2012 double-blind, placebo-controlled study gave participants either placebo or a capsule containing 300 mg of high-concentration full-spectrum ashwagandha extract, twice a day. The study lasted for 60 days. Those taking the ashwagandha showed significant improvements. Even the levels of the stress hormone cortisol were substantially reduced in those taking the extract. And there were no serious side effects.
In an earlier 2000 study, ashwagandha had anxiety-relieving effects similar to those of lorazepam.
Dosage: Typical dosage is 300 mg standardized to at least one to five percent withanolides, once or twice a day.
L-Theanine
This one isn't really a herb — it's a water-soluble amino acid,  but it's gotten such good research behind it, we had to include it here. It's found mainly in green tea and black tea and is also available as a supplement.
Studies have found that it acts directly on the brain, helping to reduce stress and anxiety—without causing drowsiness.
Research from 2008, for example, found that those participants taking 50 mg of L-theanine a day had a greater increase in alpha (relaxed brain waves) activity than those who took a placebo.
An earlier 1998 study found that 200 mg a day leads to increased alpha brain waves and a relaxed, yet alert, a state of mind.
A later 2011 study found that it was also associated with reduced anxiety, and was well tolerated and safe for participants.
Dosage: A typical cup of black tea contains only about 25 mg of l-theanine and green tea only about 8 mg. While a cup of tea may be calming, if you want more potent effects, try a supplement, about 200 mg a day.