parts
now browsing by tag
Who understands auto immune disorders and how they affects us and our loved ones?  Here is a brief overview of what it is and a link if you want to research correct information further.
When an intruder invades your body—like a cold virus or bacteria on a thorn that pricks your skin—your immune system protects you. It tries to identify, kill, and eliminate the invaders that might hurt you. But sometimes problems with your immune system cause it to mistake your body's own healthy cells as invaders and then repeatedly attacks them. This is called an autoimmune disease. ("Autoimmune" means immunity against the self.)
Autoimmune diseases can affect almost any part of the body, including the heart, brain, nerves, muscles, skin, eyes, joints, lungs, kidneys, glands, the digestive tract, and blood vessels. The classic sign of an autoimmune disease is inflammation, which can cause redness, heat, pain, and swelling. How an autoimmune disease affects you depends on what part of the body is targeted. If the disease affects the joints, as in rheumatoid arthritis, you might have joint pain, stiffness, and loss of function. If it affects the thyroid, as in Graves' disease and thyroiditis, it might cause tiredness, weight gain, and muscle aches. If it attacks the skin, as it does in scleroderma/systemic sclerosis, vitiligo, and systemic lupus erythematosus (SLE), it can cause rashes, blisters, and color changes.
Many autoimmune diseases don't restrict themselves to one part of the body. For example, SLE can affect the skin, joints, kidneys, heart, nerves, blood vessels, and more. Type 1 diabetes can affect your glands, eyes, kidneys, muscles, and more.
KEY WORDS
Acquired immune system. The part of the immune system that develops as a person grows. It employs antibodies and immune cells to fight harmful substances.
Antibody. A special protein produced by the body's immune system that recognizes and helps fight infectious agents and other foreign substances that invade the body.
Antigen. A foreign substance that triggers the production of antibodies when it is introduced into the body.
Autoimmune disease. A disease that results when the immune system mistakenly attacks the body's own tissues.
Corticosteroids. Potent anti-inflammatory hormones that are made naturally in the body or synthetically (man-made) for use as drugs. They are also called glucocorticoids. The most commonly prescribed drug of this type is prednisone.
Diabetes, type 1. A condition in which the immune system destroys insulin-producing cells of the pancreas, making it impossible for the body to use glucose (blood sugar) for energy. Type 1 diabetes usually occurs in children and young adults.
Graves' disease. An autoimmune disease of the thyroid gland that results in the overproduction of thyroid hormone. This causes such symptoms as nervousness, heat intolerance, heart palpitations, and unexplained weight loss.
Immune system. A complex network of specialized cells and organs that work together to defend the body against attacks by foreign invaders, such as bacteria and viruses.
Thyroiditis. An inflammation of the thyroid gland that causes the gland to become underactive. This results in symptoms such as fatigue, weakness, weight gain, cold intolerance, and muscle aches.
Vitiligo. A disorder in which the immune system destroys pigment-making cells called melanocytes. This results in white patches of skin on different parts of the body.
The National Institutes of Health (NIH)—The Nation's Medical Research Agency—includes 27 Institutes and Centers and is a component of the U.S. Department of Health and Human Services. It is the primary Federal agency for conducting and supporting basic, clinical, and translational medical research, and it investigates the causes, treatments, and cures for both common and rare diseases. For more information about NIH visit:
https://www.niams.nih.gov/Health_Info/
Purium`s Power Shake was created so that you can easily consume several energizing, gluten-free superfoods all at once, saving you time and money!
30 servings $99.95

Ingredients:
Rice Bran Solubles – vital for maintaining normal cholesterol levels and blood glucose control. They are also an all-natural source of vitamin E type tocopherols and tocotreinols and contain a variety of B vitamins, Q-10, gamma oryzanol, folic acid, and more. Rice Bran Solubles is the outer, soluble part of brown rice that normally gets cooked away. Soluble rice bran is the fuel of many Asian martial artists.
Organic oats – great source of fiber and manganese that may also help support healthy blood sugar levels and enhance immune system response.
Organic spirulina – nature's most complete nutrient source, containing over 60% complete vegetarian protein, an abundance of chlorophyll and essential fatty acids, vitamins, minerals, and nucleic acids, as well as nature's highest source of a new class of immune enhancers, a photosynthetic pigment called phyco-can. An all-natural 'multivitamin' in and of itself. Used for centuries, Spirulina was the fuel of the Aztecs.
Organic carrot juice – Known as one of the most important parts of any juice fast or raw food regimen, their deep, rich, orange color comes from the abundance of beta-carotene, minerals, and other phyto-nutrients that are unique to the tuber family. It also has a naturally sweet taste that perfectly complements the other super foods
Organic wheatgrass – Clinics all over the world have been set up to administer the miraculous juices extracted from sprouted wheat plants. People report that the intensive cleaning the chlorophyll and enzymes provide is unsurpassed in its abilities to stimulate the immune system response and instigate healing.
Organic millet – rich in fiber and the B complex vitamins, also aids in digestive health.
Organic amaranth – great source of most of the B vitamins and vitamin A.
Organic buckwheat – Not technically a grain, it comes from a fruit seed in the rhubarb family, and is therefore gluten free. Buckwheat contains a rich supply of flavonoids, particularly rutin, and may help support healthy blood sugar levels. Very high in many vitamins and minerals, especially vitamin K, vitamin B1, B2, B3, B6, B9, magnesium, potassium, phosphorus, zinc, iron, copper, and manganese.
Organic quinoa – this gluten-free grain has grown in popularity due to its nutrient density, it contains more calcium than milk and is also a great source of protein.
Organic chia – a staple in Mayan and Aztec diets for centuries, chia is a rich source of fiber, omega-3 fatty acids, fiber, and antioxidants.
Organic alfalfa leaf juice – The father of all foods, alfalfa has roots that reach up to 60 ft. into the soil to absorb trace minerals. Its lightweight proteins stimulate the rebuilding of tissues and strengthen the hair, skin, and nails.
Organic oat grass juice – One of the little known superstars among cereal grasses. Recent and ongoing studies indicate that unique proteins, lipids and other factors in oat greens may possibly help revive reproductive function.
For APPLE-BERRY POWER SHAKE ONLY: Organic raspberry flavor and Organic apple flavor were added to give the Power Shake a sweeter taste without adding anything harmful, unnatural or sugar based.
Lo han berry – contains a natural sweetening agent called Mogroside that is ten times sweeter than fructose, so a small amount means less calories.
If you missed the Local education night here is a few things we discussed:
Muscle building with Plant Protein
*How do you support a body on a plant based diet without eating meat?
Earth is the ultimate prism. Every green plant captures a different wavelength of light and energy from the sun. A collection of juices from sea plants, field grasses and garden vegetables will alkalize your body, build up your blood, and cleanse your cells.
What is a Carbohydrate? Fruit, vegetable, starch, grain, pasta
What is a Protein? Animal meat, dairy
What is a Fat? Nut, seed or oil
How Much do we need daily? Age/Gender/Health History
Carbs: Weight loss must be under 50g a day, aim for no more than 30g of carbs at a meal and 8g of sugars within those carbs. Think higher fiber foods.
Protein: 1g per 1kg body weight (think about half your body weight)
Fat: 25-30% daily calories can come from the pure sources of healthy fats.
***Ratios are different for everyone and Should be evaluated by a Certified Health Professional or Holistic Professional based on your health history.***
What are Amino Acids? What do they do?
Assists with the stabilization or recovery of muscle strength, endurance, and volume
Helps keep body tissues firm
Helps minimize body fat
May support a weight loss regimen
Aid in normalizing protein synthesis
If the essential amino acids are not present in the daily diet the body will break down existing proteins in order to supply the body with the missing amino acids.
Essential Amino Acids:
Cannot be produced in our body and thus must be consumed in our diets. The essential amino acids humans cannot synthesize are:
Phenylalanine, valine, threonine, tryptophan, methionine, leucine, isoleucine, lysine, and histidine. (Arginine is mostly required in young children and not as important as adults)
Non-Essential Amino Acids: These can be synthesized by the body.
Proteins drive ALL functions of the various organs of the human body.
Alanine (from pyruvic acid)
Arginine (from glutamic acid)
Asparagine (from aspartic acid)
Aspartic Acid (from oxaloacetic acid)
Cysteine
Glutamic Acid (from oxoglutaric acid)
Glutamine (from glutamic acid)
Glycine (from serine and threonine)
Proline (from glutamic acid)
Serine (from glucose)
Tyrosine (from phenylalanine)
If you fail to obtain even just one out of the essential amino acids, your body's proteins so not complete and the body is forced to steal from bones and elsewhere to create metabolic processes in your body. Also, unlike fats and carbohydrates, your body does not store excess supplies of amino acids for later use – you need a regular supply of them everyday.
Foods with amino acids include animal and vegetable sources. Most of the animal sources such as meat, eggs and milk are considered to be "complete protein sources" meaning that these contain all the essential amino acids that your body needs.
Vegetables are also good amino acid food sources but most of them do not usually contain all essential aminos.
Amino Acid Deficiency and Supplementation
Many people who are sick, fatigued, or trying weight loss programs, vegetarians or Vegans consume insufficient amounts of protein. Thus, supplementation of amino acids has been increasingly necessary. B6 and B12 are the most common of deficiencies when not consuming animal protein.
Non Meat Forms of Amino Acids: Think SEA LIFE!
*How can I combat muscle fatigue or just plain being tired all the time?
More GREEN foods create energy in the body! How do plants grow? They need sun, water, rest, minerals and vitamins, and time.
Antioxidant Rich foods: EAT FROM THE RAINBOW!
RED: Lycopene
YELLOW/ORANGE: Beta Carotene & Beta Crytoxanthin
BLUE/PURPLE: Anthocyanins
GREEN: Chlorophyll
GREEN FOOD BASICS:
*Green foods have a high content of chlorophyll due to porphyrin rings.
* Chlorophyll and heme units of red blood cells are virtually identical except the center molecule
* Chlorophyll-magnesium
* Heme-Iron
* Heme units are the building blocks for red blood cells
* Therefore, all green foods help the body to create new blood.
*How do we use food as medicine so we can fuel the body, heal and repair?
Basic Weight management Strategies and Lifestyle Strategies
1-Adequate ATP
2-Nutrient Density-Organic Foods. **A MUST!!!**
3-Balance-60-80% Alkalizing (pH Balance)
4-Moderation-Limited Refined Sugar
5-Calorie Control=Calorie Restriction
6-Variety= Seasonal Eating VS Emotional Eating
Refer to www.healthywithjodi.com for my Sweet 16 Eating Healthy Guidelines and how to achieve balance.
Definitions and menu DeCoding:
Vegan: A strict vegetarian who consumes no products from an animal, such as meat eggs or dairy products or stains from using animal products such as the leather.
Vegetarian: does not eat or believe in eating meat, fish, Fowl or any food drive from animals such as eggs or cheese. Uses fruits, vegetables, and grains for food sources.
Paleo: consume vegetables, fruits, nuts, lean meats, no grains, no processed foods.
Pescatarians: do not eat any land animals or birds such as beef pork chicken or turkey. Will eat fish and other seafood such as shrimp and clams. They do eat fruits, vegetables, beans, greens and nuts.
Lacto vegetarian: includes vegetables and dairy products such as milk, cheese, yogurt, butter, ghee, cream, Keefer but excludes eggs.
Food Catagories: Do you now what you are eating and how to combine them? (Just a few listed below)
Whole Grain, Gluten
Tamari, Coconut Aminos, Soy Sauce
Flax Seed, Chia Seed, hemp hearts, Tahini
Hummus, lentils, Tofu, beans
Nut Meat, Nut Milk, Quinoa
Micro greens, Sprouts
Spices: parts of the plant other than the leafy bit such as the root, stem, Bulb, bark or seeds ex: cinnamon, cloves, ginger and pepper.
Herbs: come from the leafy and green part of the plant. Ex: Basil, oregano, rosemary, Parsley, mint.
Spices and herbs add MAJOR nutrients to your meals, you can achieve therapeutic ranges when you use ORGANIC spices/herbs daily. Www.superfoodly.com
*What do I pair together to equal complete protein meal?
A nut or seed plus a legume equals a complete Protein.
BASIC PROTEIN NUTRITION INFO:**Even though you are worried about getting enough protein, you need to watch the Carbohydrate content of your meal. **
1/2 cup beans: average 7g protein Black, 7g protein garbanzo (20g carbs) 120 cal
1 small sweet potato: Not a nightshade 2g protein (22g carbs) 95 cal
1/2 cup yam: 2g protein (22g carb) ROOT Vegetable 95 cal
1/2 cup lentils (Legumes): average 9g protein (20g carb) 7g fiber
1/4cup Quinoa equals a cup cooked: 6g protein (29g carbs) 160 cal.
HAS ALL 9 ESSENTIAL AA
1 TBSP or 1/8cup nuts: walnuts: 2g protein (1g carb) 90cal
1 TBSP seeds: flax seeds: 3g protein (7g carb) 60 cal
1/2 cup brown rice: 5g protein (23g carbs) 150 cal
1/2 cup Black Rice: 10 LESS carbs than brown rice
4oz Tofu: 9g protein (3g carbs) 90cal
1/2 cup Soy beans: 14g (9g carbs) 150 cal
1 cup Avocado: balanced Meal!!! 3g protein (11g carbs) 7g fiber 22g fat 250 cal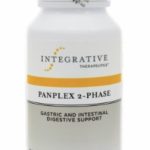 Digestive Enzymes
Panplex-2 Phase   Integrative Therapeutics
60 count $15.20     180 count $43.40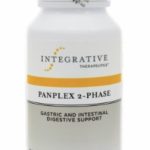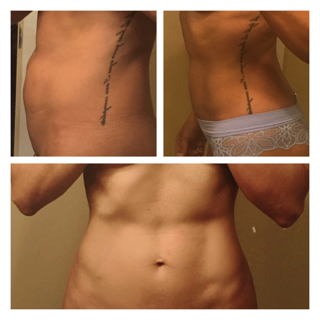 Are you functioning without a Gall Bladder?  Have you had it removed or any other parts missing due to surgery? Yes, you can live without them, but it hinders your health.  Each organ has a specific roll, and we MUST supplement to help our bodies do what it should naturally.  Especially as we age, we lose 50% HCL every decade, then lose the ability to make more the next decade of our lives.  This is one reason why it's harder to loss weight as we get older.  Our body simply can't do it without help.  This is a picture of a current client who started taking digestive enzymes and in a few short days she began to process the food she was eating.  No more "food babies" as I have heard it referred to as, the bloat and pain become so much less.
Panplex 2-Phase is a dual-action formula that provides support for both the gastric and intestinal phases of digestion.† This dual-phase supplement provides support for more complete digestion in both the stomach and intestinal tract. Panplex 2-Phase combines pancreatic enzymes with hydrochloric acid and pepsin for healthy digestion support.† Phase I gastric support includes hydrochloric acid and pepsin.† Phase II intestinal support includes pancreatin and bile salts in a delayed-release matrix designed to protect against deactivation of enzymes by stomach acids.
Servings Per Container: 90
Take 1 or 2 tablets three times daily with meals, or as recommended by your healthcare professional.
Do not chew. Not recommended for use if peptic ulcer, gastritis or heartburn is present.
Serving Size: 2 Tablets
Amount Per Serving
PHASE I
Betaine HCl … 320mg
Pepsin … 220mg 
(Concentrate)
L-Glutamic Acid HCl … 200mg
PHASE II
Pancreatin USP … 168mg    
(6X Concentrate)
Amylase (25, 200 USP units)
Protease (25, 200 USP units)
Lipase (2, 016 USP units)
Ox Bile Extract … 130mg
Other Ingredients: dicalcium phosphate, modified cellulose, stearic acid, calcium carbonate, cellulose, cottonseed oil, magnesium stearate, and silicon dioxide.
This Product Does Not Contain
-artificial coloring
-artificial flavoring
-corn
-dairy products
-gluten
-preservatives
-salt
-soy
-sugar
-yeast-wheat
-this product contains natural ingredients; color variations are normal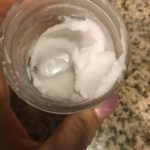 Homemade Toothpaste
Equal parts of coconut oil and baking soda
You can add a bit of bentonite clay and whatever essential oils you like
(I used 2 drops lemon and 2 drops fennel)
Just melt the oil and add other ingredients. Then refrigerate.
Stir the jar every 5 minutes so it solidifies with ingredients evenly dispersed.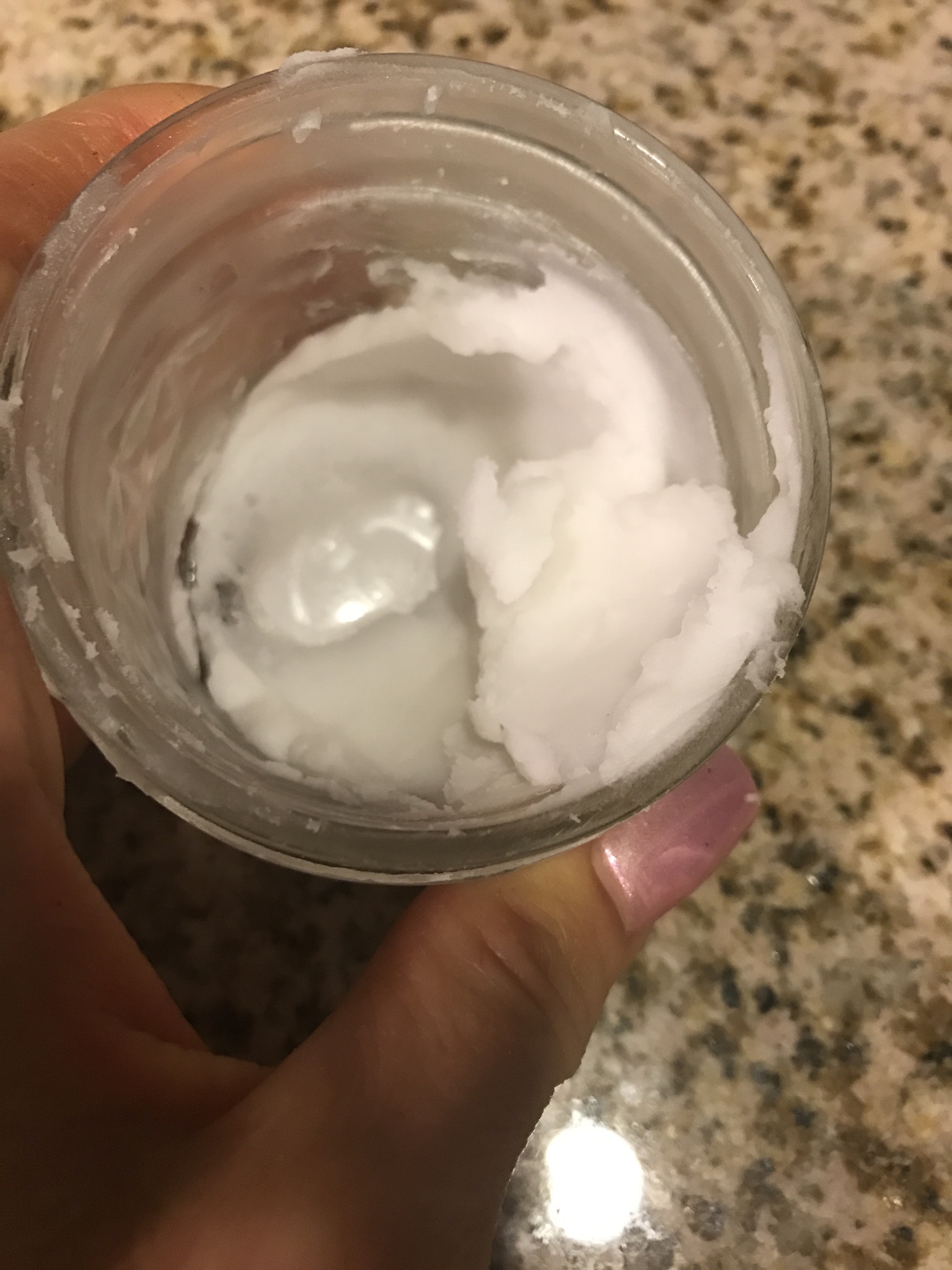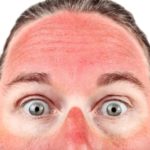 (CNN)You are not the only one who thrives in the summer and loves its warm, long days. Bacteria and other microbes that cause food poisoning, diarrhea and just general grossness also flourish, threatening to make it a season to be sick.
"Foodborne pathogens follow an annual cycle, and we tend to see peaks of them, especially bacteria, in the summer, at picnics, potlucks and all the outdoor events," said Melinda Wilkins, director of the online science master's program in food safety at Michigan State University.
Your gut is not the only part of your body at risk of assault by bacteria such as
E. coli in summer months
. Bugs lurk in air conditioning filters, especially when it is hot and humid, ready to cause trouble for those with breathing problems. And the skin that protects you from infections can become a portal for them after a bad, blistering sunburn.
Of course, even if some dangers await you at the picnic, pool or beach, it is worth it to get out and enjoy yourself. You can most likely handle what comes your way.
Don't pee (or poop) in the pool
The burn you feel in your eyes after a dip in the swimming pool is not because of chlorine. It is because pee, poop and sweat from fellow swimmers (and maybe you) react with chlorine and form chloramine compounds,and this combination is
what really stings your peepers
. Aside from the gross factor, the formation of these compounds means there is less chlorine left in the water to kill bacteria, such as E. coli. Chloramines can also irritate the airways, and when they build up in the air, such as at indoor pools, they can trigger asthma attacks.
"We recommend that you not pee or poop in the water, and shower before you go in," said Michele Hlavsa, chief of the Health Swimming Program at the Centers for Disease Control and Prevention. A 2010 CDC report found that one out of 10
public pools don't have proper chlorine levels
. To make sure you're not about to take a dip in a bacteria-laden pool, "you can use pool test strips at a pool supply or big box store" to check the chlorine level, Hlavsa said. (The
CDC recommends chlorine levels
in pools between 1 and 3 parts per million and pH of 7.2 to 7.8.)
Even at the right levels, chlorine does not wipe out everything. A new CDC report found that a parasite called cryptosporidium, which
can cause diarrhea
and lives up to 10 days in a chlorinated pool, was associated with 37 (54%) of the 69 outbreaks of illness at pools and water parks. "To protect yourself, it's about not swallowing the water you swim in, and to protect others don't swim if you have diarrhea," Hlavsa said.
Lurking in seawater
A day at the beach may leave you with more memories than you imagined if you go home with vibriosis. The
infection is caused by vibrio bacteria
, which live in some coastal waters and flourish in the warm months between May and October, when the majority of cases occur.
According to the CDC, there are about 80,000 cases each year, and about 100 of them are fatal.
An estimated 52,000 of those cases result from eating contaminated food, such as raw oysters, that have been infected in the water they once lived in. Symptoms usually begin within 24 hours of consumption. They include abdominal pain, diarrhea, nausea, vomiting, fever and chills. The illness lasts about three days.
The bacteria can also cause skin rashes that lead to infection when contaminated water gets into an open wound or even a scratch.
The best way to prevent this infection is to thoroughly cook shellfish and clean hands well after touching raw or undercooked shellfish. Cuts or scrapes should be cleaned well with soap after contact with infected water. When possible, cover the wound with a waterproof bandage before getting it wet.
Beware the picnic burgers
The thought of potato salad sweltering in the heat at the summer picnic may make the burgers on the grill sound pretty appetizing, but think again. "Actually, potato salad has kind of a bad rap, but it is not really a particularly high-risk food," said Wilkins, of Michigan State University. "But people tend to bring frozen (burger) patties and throw them on the grill before they are fully thawed, (and) ground meat that is not thoroughly cooked is one of the riskiest items" because it can have E. coli, she said.
Ground beef and pork should be
cooked to 160 degrees
Fahrenheit, ground chicken and turkey to 165 degrees. And yes, that means using a meat thermometer to test the temperature in the middle of the burger, Wilkins said.
Of course, bacteria can still lurk in a big bowl of gooey potato or pasta salad, but not for the reasons you may think. Ingredients such as potatoes, pasta and eggs, not the mayonnaise, are prone to contamination. To play it safe, keep containers of anything you're supposed to eat cold, such as potato salad, in big bowls or coolers full of ice, Wilkins said.
Bacteria scream for ice cream (machines)
An issue that can plague many an inadequately cleaned soft-serve ice cream dispenser is bacteria. "Listeria (bacteria) is a really sneaky pathogen in that it likes to live in cooler temperatures and populate machinery," Wilkins said.
Listeria infections
can cause fever and muscle aches, and they are especially dangerous for pregnant women, who may miscarry as a result.
On the bright side, the
Blue Bell ice cream scare
has made people more aware of listeria's potential to lurk in frozen desserts, Wilkins said. It is a good idea to ask the person working at the yogurt shop or ice cream truck when the machines were last cleaned. "It brings the issue to the awareness of the workers and management to double check their procedures," Wilkins said.
Burn, baby, burn
Sunburns may seem like a sweet souvenir from a day at the beach, but they should really be thought of as potentially harmful wounds. In the most severe cases, people can develop blisters and need to be treated like burn victims, said Dr. Cameron K. Rokhsar, assistant clinical professor of dermatology at the Icahn School of Medicine at Mount Sinai. "The skin sloughs off, (and) if there's any kind of raw wound, it can predispose you to an infection" and should be treated with a prescription antibiotic ointment, he said.
Worse yet, even just a few serious sunburns may greatly increase your risk of developing skin cancer. A 2014 study found that white women who had
five or more blistering sunburns
when they were teens were 68% more likely to develop melanoma, the deadliest form of skin cancer.
Brush with jellyfish
Despite that old
episode of "Friends
" where Joey peed on Monica's jellyfish sting, urine is not the antidote to the venom of this
goopy animal
, which is common off beaches across the United States and
thrives in warm water
. Rinsing the wound with saltwater is one of the most recommended ways to relieve the stinging, redness and swelling that follow a brush with a jellyfish tentacle.
A more surprising but also effective treatment is vinegar, said Rokhsar, who knows firsthand that it can make the pain go away almost instantaneously. "It happened to me. It hurts a lot, and I actually went to the lifeguard station, and they had vinegar spray," he said.
Also beware of the
not-so-cute baby jellyfish called sea lice
. Unlike the adults' sting, theirs doesn't hurt, so you don't have to worry about rinsing the wound with saltwater or vinegar. Save the vinegar for rinsing your swimsuit before you wash it. Some believe the larvae can become
trapped
in the fabric.
You will usually experience an itchy, red rash and small blisters within 24 hours. The rash is sometimes accompanied with fever, chills, headaches and nausea. The symptoms can last as long as two weeks and are not contagious.
The sea lice, which are actually microscopic larvae of marine life such as jellyfish or sea anemones, are most often found in summer waters in Florida and the Caribbean.
Grossness flourishes in air conditioning filters
When air conditioners are working around the clock in hot summer months, dust, mold and pollution from outdoor air (in the case of central AC) or indoor air (in the case of a window unit) tend to build up on the filter of AC units. Not only does this slash the air conditioner's efficiency, it can also carry health risks, said Abby Brokaw, director of the American Lung Association of the Upper Midwest Health House program.
"People who are already having problems with breathing or lung health — so people with allergies or respiratory disease — are going to be affected" if the filter is not properly cleaned, removing dust, mold, dander and other detritus, Brokaw said.
To keep your filter in tiptop shape, clean or replace it every three months, Brokaw advised. But take precaution when you do. Mold and bacteria love to grow on filters, especially in the summer humidity.
"You don't want to breathe in mold spores and bacteria. We would recommend that you wear gloves and a mask," Brokaw said, referring to surgical masks sold in drugstores.
Read more: http://www.cnn.com/2015/06/26/health/gross-summer-health/index.html