heart disease
now browsing by tag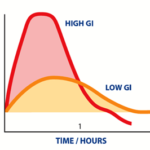 WHAT IS THE GLYCEMIC INDEX?
Carbohydrates are an essential part of our diets, but not all carbohydrate foods are equal. The Glycemic Index (GI) is a relative ranking of carbohydrate in foods according to how they affect blood glucose levels. Carbohydrates with a low GI value (55 or less) are more slowly digested, absorbed and metabolised and cause a lower and slower rise in blood glucose and insulin levels.
There are three ratings for GI:
Low = GI value 55 or less
Medium = GI value of 56 – 69 inclusive
High = GI 70 or more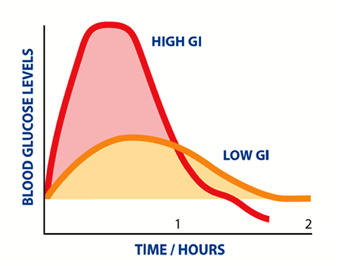 So why do we need good quality Low GI carbohydrates?
You need carbs as they break down into glucose in your body providing the main fuel for our brains and nervous systems, the preferred source of fuel for most organs and our muscles during exercise.
To help make healthy low GI choices quick and easy when you're shopping, the Glycemic Index Foundation developed the GI Symbol. It guarantees that
a food has been tested by independent experts to be low GI and meets strict nutrient criteria.
Source: http://www.gisymbol.com/about/glycemic-index/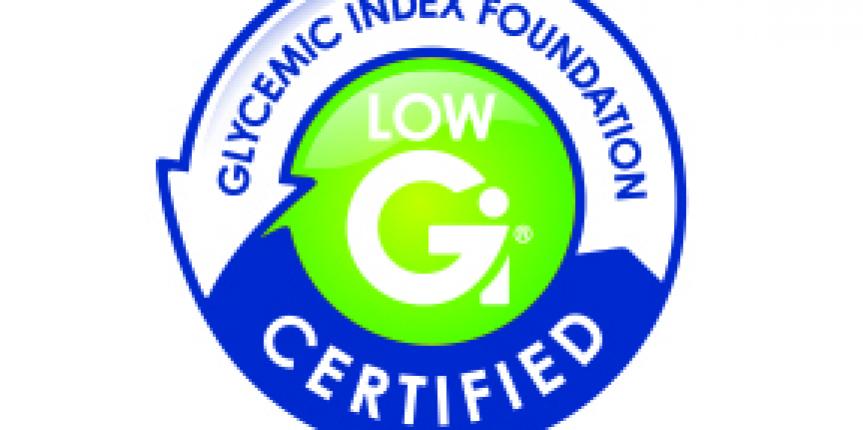 Source: http://www.glycemicindex.com
The glycemic index (GI) is a ranking of carbohydrates on a scale from 0 to 100 according to the extent to which they raise blood sugar levels after eating. Foods with a high GI are those which are rapidly digested and absorbed and result in marked fluctuations in blood sugar levels. Low-GI foods, by virtue of their slow digestion and absorption, produce gradual rises in blood sugar and insulin levels, and have proven benefits for health. Low GI diets have been shown to improve both glucose and lipid levels in people with diabetes (type 1 and type 2). They have benefits for weight control because they help control appetite and delay hunger. Low GI diets also reduce insulin levels and insulin resistance.
Recent studies from Harvard School of Public Health indicate that the risks of diseases such as type 2 diabetes and coronary heart disease are strongly related to the GI of the overall diet. In 1999, the World Health Organisation (WHO) and Food and Agriculture Organisation (FAO) recommended that people in industrialised countries base their diets on low-GI foods in order to prevent the most common diseases of affluence, such as coronary heart disease, diabetes and obesity.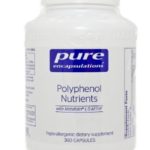 Polyphenol Nutrients
Pure Encapsulations
120 capsules $48.80
360 capsules $82.10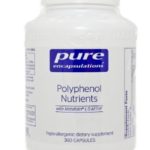 Now with Metafolin® L-5-MTHF Powerful polyphenol-rich multivitamin and multimineral formula with additional protection factors *Packed with flavonoids and phenolic compounds from a unique blend of olive fruit, grape seed, pomegranate, green tea, quercetin and blueberry, this formula offers powerful overall cellular protection. It also contains the protective nutrients alpha lipoic acid, NAC, inositol and choline to complement the neural, cognitive, cardiovascular, liver and skin health properties of this diverse profile. Furthermore, Polyphenol Nutrients provides the advanced mineral delivery systems and active vitamin cofactors found in Nutrient 950® and UltraNutrient® for optimal bioavailability and utilization. As part of a well-balanced diet that is low in saturated fat and cholesterol, folic acid, vitamin B6 and vitamin B12 may reduce the risk of vascular disease.† †FDA evaluated the above claim and found that while it is known that diets low in saturated fats and cholesterol reduce the risk of heart disease and other vascular diseases, the evidence in support of the above claim is inconclusive. Polyphenol Nutrients is a nutrient dense multivitamin and mineral formula enhanced with an exceptional combination of polyphenols and specialized compounds for extensive physiological protection.
Servings Per Container: 30
Take 4–6 capsules per day, in divided doses, with meals.
Serving Size: 6 vegetable capsules
Amount Per Serving
vitamin A … 7, 500IU 
(as beta carotene)
vitamin C … 500mg 
(as ascorbic acid)
vitamin D … 800IU 
(as cholecalciferol)(D3)
vitamin E … 100IU 
(as d-alpha tocopherol succinate)
thiamin … 50mg 
(as thiamin HCl)(B1)
riboflavin … 25mg 
(vitamin B2)
niacin … 75mg 
(as niacin and 67% niacinamide)
vitamin B6 … 12.5mg 
(as pyridoxine HCl)
folate … 800mcg 
(as Metafolin®, L-5-MTHF)
vitamin B12 … 500mcg 
(as methylcobalamin)
biotin … 800mcg
pantothenic acid … 50mg 
(as calcium pantothenate)(B5)
calcium … 300mg 
(as calcium citrate)
iodine … 200mcg 
(as potassium iodide)
magnesium … 150mg 
(as magnesium citrate)
zinc … 15mg 
(as zinc picolinate)
selenium … 200mcg 
(as selenomethionine)
copper … 2mg 
(as copper glycinate)
manganese … 5mg 
(as manganese aspartate)
chromium … 100mcg 
(as chromium polynicotinate)
molybdenum … 100mcg 
(as molybdenum aspartate)
potassium … 99mg 
(as potassium aspartate)
boron … 2mg 
(as boron glycinate)
vanadium … 100mcg 
(as vanadium aspartate)
ascorbyl palmitate … 120mg 
(fat-soluble vitamin C)
riboflavin 5phosphate … 12.5mg 
(activated B2)
pyridoxal 5 phosphate … 12.5mg 
(activated B6)
mixed carotenoids … 425mcg 
(as lutein, lycopene, zeaxanthin)
n-acetyl-l-cysteine … 100mg 
(free-form)
choline bitartrate … 100mg
inositol … 125mg
alpha lipoic acid … 100mg 
(thioctic acid)
MacularSynergy Complex
lutein … 6mg
zeaxanthin … 1mg
CellHealth Polyphenols
quercetin … 50mg
blueberry extract … 100mg
(Vaccinium angustifolium)(fruit)
(standardized to contain 1.5% anthocyanins)1.5 mg.
olive extract … 50mg
(Olea europaea l.)(fruit)
(standardized to provide 1% hydroxytyrosol)
pomegranate extract … 100mg
(Punica granatum l.)(fruit)
(standardized to contain 5% ellagic acid)5 mg.
grape extract … 50mg
(Vitis vinifera)(seed)
(standardized to contain 92% polyphenols)
green tea extract … 100mg
(camellia sinensis)(leaf)
(standardized to contain 65% total tea catechins, 23% epigallocatechin (EGCG))
other ingredients: vegetarian capsule (cellulose, water)
If pregnant or lactating, consult your physician before taking this product. In rare cases, alpha lipoic acid may cause skin rash or hypoglycemia. Individuals who are sensitive may experience heartburn. Rare side effects of NAC may include nausea, vomiting, headache, dry mouth, dizziness, or abdominal pain. Large doses of choline may cause nausea, diarrhea or dizziness.
Polyphenol nutrients contains vitamin E and grape seed extract which may react with blood thinning and other heart medications. Green tea extract may interfere with the absorption and effectiveness of a number of medications including certain heart, blood thinning, antidiarrheal, and cold or hay fever medications. Consult your physician for more information.
FloraGlo lutein is a registered trademark of Kemin Industries, Inc. Zeaxanthin is sourced from OPTISHARP™ brand. OPTISHARP™ is a trademark of DSM Nutritional Products, Inc. Metafolin® is a registered Trademark of Merck KGaA, Darmstadt, Germany.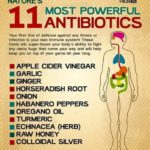 Are you tired of getting sick?  Antioxidants could be the answer…
Antioxidants have been around since the beginning of time. We often hear about them on commercials, or talk shows. Most people don't realize that the food that we eat or don't eat will make the difference in our overall health. The benefits of antioxidants can be found in plant based diets, fruits and vegetables, nuts, and antioxidant vitamins.  Many antioxidant rich foods are called super foods.  This article is a great way to understand what foods will arm your body with the defenses that it needs to fight off sickness and infection. We will dive into the health benefits of the top 10 antioxidant rich foods. You should definitely add these to your diet.
| | |
| --- | --- |
| Keywords: | Description: |
| antioxidants |  A substance that reduces damage due to oxygen, such as that caused by free radicals. Well-known antioxidants include enzymes and other substances, such as vitamin C, vitamin E, and beta carotene, which are capable of counteracting the damaging effects of oxidation. Antioxidants are also commonly added to food products such as vegetable oils and prepared foods to prevent or delay their deterioration from the action of air. Antioxidants may possibly reduce the risks of cancer. Antioxidants clearly slow the progression of age-related macular degeneration. |
| oxidative stress |  reflects an imbalance between the systemic manifestation of reactive oxygen species and a biological system's ability to readily detoxify the reactive intermediates or to repair the resulting damage. Disturbances in the normal redox state of cells can cause toxic effects through the production of peroxides and free radicals that damage all components of the cell, including proteins, lipids, and DNA. |
| free radical formation |  Free radicals are atoms or groups of atoms with an odd (unpaired) number of electrons and can be formed when oxygen interacts with certain molecules. Once formed these highly reactive radicals can start a chain reaction, like dominoes. Their chief danger comes from the damage they can do when they react with important cellular components such as DNA, or the cell membrane. Cells may function poorly or die if this occurs. To prevent free radical damage the body has a defense system of antioxidants. |
| oxygen radical absorbance capacity | ORAC stands for Oxygen Radical Absorbance Capacity. It's a lab test that attempts to quantify the "total antioxidant capacity" (TAC) of a food by placing a sample of the food in a test tube, along with certain molecules that generate free radical activity and certain other molecules that are vulnerable to oxidation . After a while, they measure how well the sample protected the vulnerable molecules from oxidation by the free radicals. The less free radical damage there is, the higher the antioxidant capacity of the test substance. There are actually a handful of different tests designed to measure total antioxidant capacity in this way, but the ORAC is probably the best known and most popular |
| inflammation | Inflammation and Antioxidants, |
Apple Cider Vinegar

lowers cholesterol
boost energy
reduces cramping and lactic acid
helps bad breath
controls blood sugar
supports heart health
whitens teeth

Garlic
boost immune system function/fights infection
aids in cancer prevention
fights inflammation
promotes total body detoxification
Ginger
acts as an antidote for nausea
reduces inflammation – arthritis – headaches
stimulates circulation
inhibits rhinovirus – a cause of the common cold
fights salmonella
reduces gas and intestinal pain

Horseradish Root
fights cancer
detoxifies the liver
relieves sinus pressure
treats urinary tract infections
reduces bloating
aids in muscle soreness
Onion
decrease risk of obesity, diabetes, and heart disease
promotes healthy hair and complexion
great source of vitamin C
reduce risk of colorectal and other intestinal cancers
improve mood and help with depression

Habanero Peppers
reduce risk of diabetes and obesity
great cancer fighter
reduces cholesterol and heart disease
lowers inflammation
Oregano Oil
treats foot or nail fungus
kills parasites or infection
minimizes sinus infection and cold symptoms
great for cleaning when mixed with lemon and vinegar

Tumeric
helps with chronic inflammation
reduces symptoms of Rheumatoid arthritis
improves mood and aids in depression
lowers blood glucose levels
inhibits cancer cell growth
has anti-aging properties
Echinacea (herb)
reduces acid reflux
decreases migrane symptoms
aid in genital herpes outbreaks
helps cure strep throat
reduces urinary tract infections
cures yeast infections

Raw Honey
cancer fighting properties
aids in nausea and upset stomach
natural cough suppressant
assists in blood sugar regulation
heals ulcers
good cholesterol regulator
It is not hard to see the benefits of these powerful antioxidants.  If you work them into your diet your will surely see and feel the difference.  In addition to these awesome foods, a green drink will work wonders for your overall health and well being.  If you enjoyed this article, then I assume that you like to know what is in your food and why it is good for you.  This book is the best book I have ever found for understanding the 'whys' about food.  If you have any questions about fitness or nutrition, email Jodi at jodi@healthywithjodi.com .