aid
now browsing by tag
HPA Axis: Daytime Maintenance
Gaia Herbs/Professional Solutions
60 capsules $30
120 capsules $50
Promotes a health response to stress*
Maintaining a healthy stress response is necessary for overall health and wellbeing. Supporting the systems that aid the body in reacting and normalizing as stress occurs is critical in maintaining a healthy response to stress. Adrenal Health Daily Support provides nourishment to the adrenals, with a unique combination of pure and potent extracts.
Servings Per Container: 60 Serving Size: 2 Capsules
Adults take 2 capsules 2 times daily after meals or as directed by your health care provider.
Amount Per Serving:
Calories … 10
Siberian Rhodiola root extract+ … 120mg
(Rhodiola rosea)(6mg Rosavins)
Holy Basil leaf Supercritical extract+ … 90mg
(Ocimum sanctum)(3.86mg total Eugenols)
Proprietary Extract Blend … 520mg
Wild Oats milky seed fresh** (Avena sativa), Holy Basil leaf** (Ocimum sanctum), Schisandra berry+ (Schisandra chinensis), Ashwagandha root+ (Withania somnifera)
Other Ingredients: Vegetable glycerin, water, capsule (vegetable cellulose) and olive oil
** = Certified Organic Ingredient
+ = Ecologically Harvested
Not recommended during pregnancy or nursing without consulting your health care provider prior to use. Rhodiola should not be taken by individuals with bipolar disorder.
If you missed the Local education night here is a few things we discussed:
Muscle building with Plant Protein
*How do you support a body on a plant based diet without eating meat?
Earth is the ultimate prism. Every green plant captures a different wavelength of light and energy from the sun. A collection of juices from sea plants, field grasses and garden vegetables will alkalize your body, build up your blood, and cleanse your cells.
What is a Carbohydrate? Fruit, vegetable, starch, grain, pasta
What is a Protein? Animal meat, dairy
What is a Fat? Nut, seed or oil
How Much do we need daily? Age/Gender/Health History
Carbs: Weight loss must be under 50g a day, aim for no more than 30g of carbs at a meal and 8g of sugars within those carbs. Think higher fiber foods.
Protein: 1g per 1kg body weight (think about half your body weight)
Fat: 25-30% daily calories can come from the pure sources of healthy fats.
***Ratios are different for everyone and Should be evaluated by a Certified Health Professional or Holistic Professional based on your health history.***
What are Amino Acids? What do they do?
Assists with the stabilization or recovery of muscle strength, endurance, and volume
Helps keep body tissues firm
Helps minimize body fat
May support a weight loss regimen
Aid in normalizing protein synthesis
If the essential amino acids are not present in the daily diet the body will break down existing proteins in order to supply the body with the missing amino acids.
Essential Amino Acids:
Cannot be produced in our body and thus must be consumed in our diets. The essential amino acids humans cannot synthesize are:
Phenylalanine, valine, threonine, tryptophan, methionine, leucine, isoleucine, lysine, and histidine. (Arginine is mostly required in young children and not as important as adults)
Non-Essential Amino Acids: These can be synthesized by the body.
Proteins drive ALL functions of the various organs of the human body.
Alanine (from pyruvic acid)
Arginine (from glutamic acid)
Asparagine (from aspartic acid)
Aspartic Acid (from oxaloacetic acid)
Cysteine
Glutamic Acid (from oxoglutaric acid)
Glutamine (from glutamic acid)
Glycine (from serine and threonine)
Proline (from glutamic acid)
Serine (from glucose)
Tyrosine (from phenylalanine)
If you fail to obtain even just one out of the essential amino acids, your body's proteins so not complete and the body is forced to steal from bones and elsewhere to create metabolic processes in your body. Also, unlike fats and carbohydrates, your body does not store excess supplies of amino acids for later use – you need a regular supply of them everyday.
Foods with amino acids include animal and vegetable sources. Most of the animal sources such as meat, eggs and milk are considered to be "complete protein sources" meaning that these contain all the essential amino acids that your body needs.
Vegetables are also good amino acid food sources but most of them do not usually contain all essential aminos.
Amino Acid Deficiency and Supplementation
Many people who are sick, fatigued, or trying weight loss programs, vegetarians or Vegans consume insufficient amounts of protein. Thus, supplementation of amino acids has been increasingly necessary. B6 and B12 are the most common of deficiencies when not consuming animal protein.
Non Meat Forms of Amino Acids: Think SEA LIFE!
*How can I combat muscle fatigue or just plain being tired all the time?
More GREEN foods create energy in the body! How do plants grow? They need sun, water, rest, minerals and vitamins, and time.
Antioxidant Rich foods: EAT FROM THE RAINBOW!
RED: Lycopene
YELLOW/ORANGE: Beta Carotene & Beta Crytoxanthin
BLUE/PURPLE: Anthocyanins
GREEN: Chlorophyll
GREEN FOOD BASICS:
*Green foods have a high content of chlorophyll due to porphyrin rings.
* Chlorophyll and heme units of red blood cells are virtually identical except the center molecule
* Chlorophyll-magnesium
* Heme-Iron
* Heme units are the building blocks for red blood cells
* Therefore, all green foods help the body to create new blood.
*How do we use food as medicine so we can fuel the body, heal and repair?
Basic Weight management Strategies and Lifestyle Strategies
1-Adequate ATP
2-Nutrient Density-Organic Foods. **A MUST!!!**
3-Balance-60-80% Alkalizing (pH Balance)
4-Moderation-Limited Refined Sugar
5-Calorie Control=Calorie Restriction
6-Variety= Seasonal Eating VS Emotional Eating
Refer to www.healthywithjodi.com for my Sweet 16 Eating Healthy Guidelines and how to achieve balance.
Definitions and menu DeCoding:
Vegan: A strict vegetarian who consumes no products from an animal, such as meat eggs or dairy products or stains from using animal products such as the leather.
Vegetarian: does not eat or believe in eating meat, fish, Fowl or any food drive from animals such as eggs or cheese. Uses fruits, vegetables, and grains for food sources.
Paleo: consume vegetables, fruits, nuts, lean meats, no grains, no processed foods.
Pescatarians: do not eat any land animals or birds such as beef pork chicken or turkey. Will eat fish and other seafood such as shrimp and clams. They do eat fruits, vegetables, beans, greens and nuts.
Lacto vegetarian: includes vegetables and dairy products such as milk, cheese, yogurt, butter, ghee, cream, Keefer but excludes eggs.
Food Catagories: Do you now what you are eating and how to combine them? (Just a few listed below)
Whole Grain, Gluten
Tamari, Coconut Aminos, Soy Sauce
Flax Seed, Chia Seed, hemp hearts, Tahini
Hummus, lentils, Tofu, beans
Nut Meat, Nut Milk, Quinoa
Micro greens, Sprouts
Spices: parts of the plant other than the leafy bit such as the root, stem, Bulb, bark or seeds ex: cinnamon, cloves, ginger and pepper.
Herbs: come from the leafy and green part of the plant. Ex: Basil, oregano, rosemary, Parsley, mint.
Spices and herbs add MAJOR nutrients to your meals, you can achieve therapeutic ranges when you use ORGANIC spices/herbs daily. Www.superfoodly.com
*What do I pair together to equal complete protein meal?
A nut or seed plus a legume equals a complete Protein.
BASIC PROTEIN NUTRITION INFO:**Even though you are worried about getting enough protein, you need to watch the Carbohydrate content of your meal. **
1/2 cup beans: average 7g protein Black, 7g protein garbanzo (20g carbs) 120 cal
1 small sweet potato: Not a nightshade 2g protein (22g carbs) 95 cal
1/2 cup yam: 2g protein (22g carb) ROOT Vegetable 95 cal
1/2 cup lentils (Legumes): average 9g protein (20g carb) 7g fiber
1/4cup Quinoa equals a cup cooked: 6g protein (29g carbs) 160 cal.
HAS ALL 9 ESSENTIAL AA
1 TBSP or 1/8cup nuts: walnuts: 2g protein (1g carb) 90cal
1 TBSP seeds: flax seeds: 3g protein (7g carb) 60 cal
1/2 cup brown rice: 5g protein (23g carbs) 150 cal
1/2 cup Black Rice: 10 LESS carbs than brown rice
4oz Tofu: 9g protein (3g carbs) 90cal
1/2 cup Soy beans: 14g (9g carbs) 150 cal
1 cup Avocado: balanced Meal!!! 3g protein (11g carbs) 7g fiber 22g fat 250 cal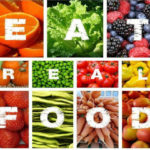 What does Eating Healthy Mean?
1- Mitochondrial Energy Production:
Mitochondria definition: and organelle found in large number in most cells, in which the biochemical process of energy production occurs. It has an inner and outer layer.
2-Organic sourced foods: look up EWG.org
The environmental working group is a nonprofit, nonpartisan organization dedicated to protecting human health and the environment.  Learn what organic means
U.S. Environmental Protection Agency (EPA) is a great resource
3- Delayed food allergens: and allergy is an adverse reaction due to immunologic mechanism. A delayed onset food allergy is an auto immune disease that causes your immune system to overact when you ingest certain foods. The immune cells mistakenly attack food particles and treat them as foreign invaders and produce anti-bodies to try to fight what they perceive as toxins. Known allergies we can the immune and digestive systems, draining the body of energy.
Energetic Health Institute…an innovative 501(c)3 California Non-Profit & Gold Rated by GuideStar.org for transparency. School approved by the National Association of Nutrition Professionals (NANP)
I'm a Certified Holistic Nutritionist who can order you the right lab work to complete and over see this process.
https://www.energetichealthinstitute.org
4- 60% Alkalizing   pH scale  0-14   Acid vs. Alkaline
Certain foods can effect of the acidity and pH of bodily fluids, including the urine or blood, and therefore can be used to treat and prevent disease
5- Green Food
Chlorophyll turns into new blood. Green promotes health and energy.
6- ORAC Value of Food
Oxygen radical absorbance capacity Is the unit of measurements of antioxidants found in food. (calories are a unit of energy)
http://superfoodly.com/orac-values/
7-Refined Sugar
A healthy adult has approx 5 liters of blood circulating at any given moment and needs 1 teaspoon of sugar available during a fasting state. That's all the body needs to function.
12-ounces of soda or energy drinks typically contain approx 10 tsp of sugar. That raises the blood sugar 10x above what the body needs to function and typically within a matter of minutes.
1 Teaspoon of Sugar = Approx 4 Grams of Sugar
Take the total grams of refined sugar & divide by 4 to learn how many teaspoons of sugar you are consuming per serving.
8-Naturally sweet:
Think Real food
9- Fiber: 8-12 grams  per meal.  Average 25-30 grams a day.
Adds bulk to you diet and aids in digestion.
Insoluble fiber: found in wheat, bran, vegetables, and whole grains. It helps speed passage of food through the stomach and intestines.
Soluble Fiber: attacks water and turns into gel, slowing digestion.  Found in foods like oat bran, barley, nuts, seeds, beans, lentils, peas, and some other veggies and fruits.  Can help lower cholesterol.
10-Raw foods
Raw foods contain enzymes.  Enzymes help break down food and aid in digestion.
Proteases: breaks down Protein
Lipase: breaks down fat
Amylase: breaks downs carbs
11- Healthy Preparation Methods
12-Environmentally Safe Meats and Fish
13-Environmentally safe Cookware
NO TEFLON!
14-Friends and Family MOODS
15- Beverage 8oz or less
16- Burn off what you consume!
Exercise/movement
Herbs for Anxiety
Not looking to use Conventional Drugs to help ease Anxiety?  Try some of these herbs.
Licorice Root contains a natural hormone alternative to cortisone, which can help the body handle stressful situations, and can help to normalize blood sugar levels as well as your adrenal glands, providing you with the energy necessary to deal with the stressful situation at hand. Some claim licorice stimulates cranial and cerebrospinal fluid, thereby calming the mind.As a soothing tonic, drink it warm as in a tea.
Kava Kava, an herb from the South Pacific, is a powerful muscle relaxer and analgesic. Kava Kava is also effective at treating depression and anxiety associated with menopause. http://www.care2.com/greenliving/5-herbs-that-reduce-stress-and-anxiety.html#ixzz3zjWfhIxL
Valerian
Some herbal supplements reduce anxiety without making you sleepy (such as L-theanine), while others are sedatives. Valerian (Valeriana officinalis) is squarely in the second category. It is a sleep aid, for insomnia. It contains sedative compounds; the German government has approved it as a treatment for sleep problems.
Valerian smells kind of nasty, so most people take it as a capsule or tincture, rather than a tea. If you want to try it, take it in the evening—not before you go to work! Valerian is often combined with other sedative herbs such as hops, chamomile, and lemon balm.
Hops
Yes, it's in beer, but you won't get the tranquilizing benefits of the bitter herb hops (Humulus lupulus)from a brew. The sedative compound in hops is a volatile oil, so you get it in extracts and tinctures—and as aromatherapy in hops pillows.
"It's very bitter, so you don't see it in tea much, unless combined with chamomile or mint," says Blumenthal. Hops is often used as a sedative, to promote sleep, often with another herb, valerian. Note: Don't take sedative herbs if you are taking a prescription tranquilizer or sedative, and let your doctor know any supplements you are taking.
Chamomile
If you have a jittery moment, a cuppa chamomile tea might help calm you down. Some compounds in chamomile (Matricaria recutita) bind to the same brain receptors as drugs like Valium.
You can also take it as a supplement, typically standardized to contain 1.2% apigenin (an active ingredient), along with dried chamomile flowers. In one study at the University of Pennsylvania Medical Center, in Philadelphia, patients with generalized anxiety disorder (GAD) who took chamomile supplements for eight weeks had a significant decrease in anxiety symptoms compared to patients taking placebo.
Passion Flower
The University of Maryland Medical Center states that passionflower has shown in a few studies to work as well as some of the benzodiazepine medications that are usually prescribed for treating anxiety.
A four-week double-blind study, for example, compared passionflower with oxazepam. Results showed oxazepam worked more quickly, but by the end of the study period, both treatments were shown to be equally effective. Bonus—side effects like daytime drowsiness were fewer with passionflower.
A second study also showed that passionflower helped ease symptoms like anxiety, irritability, agitation, and depression in participants going through withdrawal from an opiate drug addiction.
Dosage: Try one cup of passionflower tea three times daily, 45 drops of liquid extract daily, or about 90 mg/day.
Lavendar
A 2010 multi-center, a double-blind randomized study of lavender oil compared to anti-anxiety medication lorazepam found that both were effective against generalized and persistent anxiety. Bonus — lavender had no sedative side effects.
"Since lavender oil showed no sedative effects," researchers stated, it could be an effective and "well-tolerated alternative to benzodiazepines" to treat generalized anxiety. An earlier 2000 study found similar results.
Dosage: Try about 80 mg/day of the supplement, or use the oil as an aromatherapy solution.
Lemon Balm
Though usually found in combination with other herbs, lemon balm also has anti-anxiety powers on its own.
Research published in 2004, for instance, gave participants a single dose of lemon balm extract (300 mg or 600 mg) or a placebo, then measured their mood after one hour. The higher dose resulted in reduced stress and improved calmness and alertness. Even the lower dose helped participants do math problems more quickly.
Dosage: Use in aromatherapy, try 300-500 mg of dried lemon balm three times daily, 60 drops daily, or 1/4 to 1 teaspoon of dried lemon balm herb in hot water for a tea four times daily.
Ashwagandha
A 2012 double-blind, placebo-controlled study gave participants either placebo or a capsule containing 300 mg of high-concentration full-spectrum ashwagandha extract, twice a day. The study lasted for 60 days. Those taking the ashwagandha showed significant improvements. Even the levels of the stress hormone cortisol were substantially reduced in those taking the extract. And there were no serious side effects.
In an earlier 2000 study, ashwagandha had anxiety-relieving effects similar to those of lorazepam.
Dosage: Typical dosage is 300 mg standardized to at least one to five percent withanolides, once or twice a day.
L-Theanine
This one isn't really a herb — it's a water-soluble amino acid,  but it's gotten such good research behind it, we had to include it here. It's found mainly in green tea and black tea and is also available as a supplement.
Studies have found that it acts directly on the brain, helping to reduce stress and anxiety—without causing drowsiness.
Research from 2008, for example, found that those participants taking 50 mg of L-theanine a day had a greater increase in alpha (relaxed brain waves) activity than those who took a placebo.
An earlier 1998 study found that 200 mg a day leads to increased alpha brain waves and a relaxed, yet alert, a state of mind.
A later 2011 study found that it was also associated with reduced anxiety, and was well tolerated and safe for participants.
Dosage: A typical cup of black tea contains only about 25 mg of l-theanine and green tea only about 8 mg. While a cup of tea may be calming, if you want more potent effects, try a supplement, about 200 mg a day.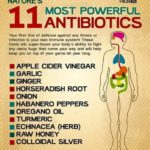 Are you tired of getting sick?  Antioxidants could be the answer…
Antioxidants have been around since the beginning of time. We often hear about them on commercials, or talk shows. Most people don't realize that the food that we eat or don't eat will make the difference in our overall health. The benefits of antioxidants can be found in plant based diets, fruits and vegetables, nuts, and antioxidant vitamins.  Many antioxidant rich foods are called super foods.  This article is a great way to understand what foods will arm your body with the defenses that it needs to fight off sickness and infection. We will dive into the health benefits of the top 10 antioxidant rich foods. You should definitely add these to your diet.
| | |
| --- | --- |
| Keywords: | Description: |
| antioxidants |  A substance that reduces damage due to oxygen, such as that caused by free radicals. Well-known antioxidants include enzymes and other substances, such as vitamin C, vitamin E, and beta carotene, which are capable of counteracting the damaging effects of oxidation. Antioxidants are also commonly added to food products such as vegetable oils and prepared foods to prevent or delay their deterioration from the action of air. Antioxidants may possibly reduce the risks of cancer. Antioxidants clearly slow the progression of age-related macular degeneration. |
| oxidative stress |  reflects an imbalance between the systemic manifestation of reactive oxygen species and a biological system's ability to readily detoxify the reactive intermediates or to repair the resulting damage. Disturbances in the normal redox state of cells can cause toxic effects through the production of peroxides and free radicals that damage all components of the cell, including proteins, lipids, and DNA. |
| free radical formation |  Free radicals are atoms or groups of atoms with an odd (unpaired) number of electrons and can be formed when oxygen interacts with certain molecules. Once formed these highly reactive radicals can start a chain reaction, like dominoes. Their chief danger comes from the damage they can do when they react with important cellular components such as DNA, or the cell membrane. Cells may function poorly or die if this occurs. To prevent free radical damage the body has a defense system of antioxidants. |
| oxygen radical absorbance capacity | ORAC stands for Oxygen Radical Absorbance Capacity. It's a lab test that attempts to quantify the "total antioxidant capacity" (TAC) of a food by placing a sample of the food in a test tube, along with certain molecules that generate free radical activity and certain other molecules that are vulnerable to oxidation . After a while, they measure how well the sample protected the vulnerable molecules from oxidation by the free radicals. The less free radical damage there is, the higher the antioxidant capacity of the test substance. There are actually a handful of different tests designed to measure total antioxidant capacity in this way, but the ORAC is probably the best known and most popular |
| inflammation | Inflammation and Antioxidants, |
Apple Cider Vinegar

lowers cholesterol
boost energy
reduces cramping and lactic acid
helps bad breath
controls blood sugar
supports heart health
whitens teeth

Garlic
boost immune system function/fights infection
aids in cancer prevention
fights inflammation
promotes total body detoxification
Ginger
acts as an antidote for nausea
reduces inflammation – arthritis – headaches
stimulates circulation
inhibits rhinovirus – a cause of the common cold
fights salmonella
reduces gas and intestinal pain

Horseradish Root
fights cancer
detoxifies the liver
relieves sinus pressure
treats urinary tract infections
reduces bloating
aids in muscle soreness
Onion
decrease risk of obesity, diabetes, and heart disease
promotes healthy hair and complexion
great source of vitamin C
reduce risk of colorectal and other intestinal cancers
improve mood and help with depression

Habanero Peppers
reduce risk of diabetes and obesity
great cancer fighter
reduces cholesterol and heart disease
lowers inflammation
Oregano Oil
treats foot or nail fungus
kills parasites or infection
minimizes sinus infection and cold symptoms
great for cleaning when mixed with lemon and vinegar

Tumeric
helps with chronic inflammation
reduces symptoms of Rheumatoid arthritis
improves mood and aids in depression
lowers blood glucose levels
inhibits cancer cell growth
has anti-aging properties
Echinacea (herb)
reduces acid reflux
decreases migrane symptoms
aid in genital herpes outbreaks
helps cure strep throat
reduces urinary tract infections
cures yeast infections

Raw Honey
cancer fighting properties
aids in nausea and upset stomach
natural cough suppressant
assists in blood sugar regulation
heals ulcers
good cholesterol regulator
It is not hard to see the benefits of these powerful antioxidants.  If you work them into your diet your will surely see and feel the difference.  In addition to these awesome foods, a green drink will work wonders for your overall health and well being.  If you enjoyed this article, then I assume that you like to know what is in your food and why it is good for you.  This book is the best book I have ever found for understanding the 'whys' about food.  If you have any questions about fitness or nutrition, email Jodi at jodi@healthywithjodi.com .