times
now browsing by tag
Control Pre-Meal CapsulesTM
30 servings $38.95
Self-control now comes in a capsule
Benefits:
* Can help curb cravings and reduce appetite
* Neutralizes starches found in processed carbohydrates
* Can support stabilized blood glucose
* May enhance mental alertness, endurance and stamina
* Helps you feel satisfied faster and takes the edge off your cravings
Purium`s CONTROL Pre-Meal CapsulesTM are specifically designed to help you eat less and reduce the impact of simple carbohydrates and sugars, lessening the possibility that your body will convert them into fat. It is a great addition to any weight loss regimen.
Instructions: Take two capsules three times per day (approximately one hour prior to meals) with 8oz of water or, take two to three capsules prior to any fatty meal or dessert followed by 8oz of water.
Interesting Facts:
* Nopal (Opuntia Streptacantha): promotes weight loss by absorbing water and providing a feeling of satiety. It has a positive effect on blood sugar and helps reduce the appetite and control carbohydrate cravings. It can also reduce cholesterol by promoting the excretion of fats from the body, and aids digestion by absorbing toxins from the bowel as well as increasing the rate at which food passes through the system.
* Garcinia Cambogia (fruit): inhibits the synthesis of fatty acids in the liver and promotes an increased availability of glycogen in the liver, thus sending a "full" signal to the brain sooner.
* Green Tea Extract: Extract: research has found that green tea increases the amount of energy spent by the body and holds promise as a treatment for obesity and other weight problems.
* American Ginseng (Panax quinquefolius): Dr Lin Yutang, a Chinese research scientist who spent a lifetime learning about ginseng, summed up his work by saying that, "The magic tonic and building qualities of ginseng are the most enduring, the most energy-giving, restorative qualities known to mankind, yet it is distinguished by the slowness and gentleness of its action."
* White Kidney Bean Extract (Phaseolus Vulgaris):
Final word from Dave:
Drawing from the wisdom of ancient culture, we have put together a product for the ages. From the shaman we take Opuntia, from Chinese medicine – Green Tea, from Ayurvedic – the garcinia cambogia, and the power of White American Ginseng and the newly discovered effect of the amazing white kidney bean. Brought together to give you the ultimate in CONTROL, self control, appetite control, glucose control, energy and most importantly, your weight.
- Dave Sandoval
BiotaGen
Klaire Labs
$22.95 5.3oz powder
Versatile prebiotic formula to optimize gut microflora, improve bowel function 
and support the immune system.
BiotaGen is a distinctive formulation of soluble dietary fiber with prebiotic 
activities that stimulates growth of colonic populations of beneficial bacteria 
and enhances gastrointestinal and systemic immune function in multiple ways. 
BiotaGen combines chicory inulin and oligofructose, highly effective 
prebiotics, with the immunomodulating actions of larch arabinogalactan and 
purified yeast beta-glucan.
Chicory-derived inulin and oligofructose are inulin-type fructans best known 
for their ability to sustain increases in populations of Bifidobacterium, 
Lactobacillus, and Eubacterium, an important butyrate-producing species 
indigenous to the bowel. By escaping digestion and absorption in the small 
intestine, inulin-type fructans arrive largely intact in the colon where they 
selectively feed beneficial gut microbiota. In addition, inulin-type fructans 
promote normal colon transit times, enhance absorption of calcium and 
magnesium, favorably modulate lipid levels, improve gut mucosal barrier and 
immune function, regulate intestinal epithelial cell growth, and reduce the 
number of potentially harmful bacterial species.
Arabinogalactan, a polysaccharide derived from the Western Larch tree, is a 
highly soluble dietary fiber that enhances immune function by promoting 
cytokine production and increasing the number of natural killer cells. 
Indigestible by human enzymes, arabinogalactan exerts prebiotic properties 
including the ability to selectively stimulate Lactobacillus species. 
Arabinogalactan is metabolized to short-chain fatty acids acetate, butyrate, 
and propionate and reduces ammonia production.
Beta-glucan, a glucose polysaccharide prebiotic fiber, has broad, beneficial 
effect on immune function through enhancement of monocytes, macrophages, and 
natural killer cells. Beta-glucan stimulates immune response to a wide spectrum 
of pathogens, including fungal (Candida albicans), Gram-positive 
(Staphylococcus aureus), and Gram-negative (Escherichia coli) microorganisms.
BiotaGen is recommended to nutritionally support optimal gastrointestinal 
function, promote populations of healthful colonic bacteria, and enhance 
gastrointestinal and systemic immune function. BiotaGen® works synergistically 
with probiotics to assure intestinal microflora balance. Available in both 
powder and vegetarian capsule form.
Servings Per Container: 30
1 to 2 scoops daily with food or as directed by a healthcare practitioner..
Serving Size: 1 Scoop (Approx. 1 teaspoon or 5 grams)
Amount Per Serving
Calories … 5g
Total Carbohydrate … 5g
Dietary Fiber … 4g
BiotaGen Prebiotic Blend … 5g
Inulin (derived from chicory root) Oligofructose (derived from chicory root) 
Beta-Glucan (purified from Saccharomyces cerevisiae) Larch Arabinogalactan 
(Larix occidentalis), dried water-soluble extract
Other Ingredients: None.
HPA Axis: Daytime Maintenance
Gaia Herbs/Professional Solutions
60 capsules $30
120 capsules $50
Promotes a health response to stress*
Maintaining a healthy stress response is necessary for overall health and wellbeing. Supporting the systems that aid the body in reacting and normalizing as stress occurs is critical in maintaining a healthy response to stress. Adrenal Health Daily Support provides nourishment to the adrenals, with a unique combination of pure and potent extracts.
Servings Per Container: 60 Serving Size: 2 Capsules
Adults take 2 capsules 2 times daily after meals or as directed by your health care provider.
Amount Per Serving:
Calories … 10
Siberian Rhodiola root extract+ … 120mg
(Rhodiola rosea)(6mg Rosavins)
Holy Basil leaf Supercritical extract+ … 90mg
(Ocimum sanctum)(3.86mg total Eugenols)
Proprietary Extract Blend … 520mg
Wild Oats milky seed fresh** (Avena sativa), Holy Basil leaf** (Ocimum sanctum), Schisandra berry+ (Schisandra chinensis), Ashwagandha root+ (Withania somnifera)
Other Ingredients: Vegetable glycerin, water, capsule (vegetable cellulose) and olive oil
** = Certified Organic Ingredient
+ = Ecologically Harvested
Not recommended during pregnancy or nursing without consulting your health care provider prior to use. Rhodiola should not be taken by individuals with bipolar disorder.
Purium`s Power Shake was created so that you can easily consume several energizing, gluten-free superfoods all at once, saving you time and money!
30 servings $99.95

Ingredients:
Rice Bran Solubles – vital for maintaining normal cholesterol levels and blood glucose control. They are also an all-natural source of vitamin E type tocopherols and tocotreinols and contain a variety of B vitamins, Q-10, gamma oryzanol, folic acid, and more. Rice Bran Solubles is the outer, soluble part of brown rice that normally gets cooked away. Soluble rice bran is the fuel of many Asian martial artists.
Organic oats – great source of fiber and manganese that may also help support healthy blood sugar levels and enhance immune system response.
Organic spirulina – nature's most complete nutrient source, containing over 60% complete vegetarian protein, an abundance of chlorophyll and essential fatty acids, vitamins, minerals, and nucleic acids, as well as nature's highest source of a new class of immune enhancers, a photosynthetic pigment called phyco-can. An all-natural 'multivitamin' in and of itself. Used for centuries, Spirulina was the fuel of the Aztecs.
Organic carrot juice – Known as one of the most important parts of any juice fast or raw food regimen, their deep, rich, orange color comes from the abundance of beta-carotene, minerals, and other phyto-nutrients that are unique to the tuber family. It also has a naturally sweet taste that perfectly complements the other super foods
Organic wheatgrass – Clinics all over the world have been set up to administer the miraculous juices extracted from sprouted wheat plants. People report that the intensive cleaning the chlorophyll and enzymes provide is unsurpassed in its abilities to stimulate the immune system response and instigate healing.
Organic millet – rich in fiber and the B complex vitamins, also aids in digestive health.
Organic amaranth – great source of most of the B vitamins and vitamin A.
Organic buckwheat – Not technically a grain, it comes from a fruit seed in the rhubarb family, and is therefore gluten free. Buckwheat contains a rich supply of flavonoids, particularly rutin, and may help support healthy blood sugar levels. Very high in many vitamins and minerals, especially vitamin K, vitamin B1, B2, B3, B6, B9, magnesium, potassium, phosphorus, zinc, iron, copper, and manganese.
Organic quinoa – this gluten-free grain has grown in popularity due to its nutrient density, it contains more calcium than milk and is also a great source of protein.
Organic chia – a staple in Mayan and Aztec diets for centuries, chia is a rich source of fiber, omega-3 fatty acids, fiber, and antioxidants.
Organic alfalfa leaf juice – The father of all foods, alfalfa has roots that reach up to 60 ft. into the soil to absorb trace minerals. Its lightweight proteins stimulate the rebuilding of tissues and strengthen the hair, skin, and nails.
Organic oat grass juice – One of the little known superstars among cereal grasses. Recent and ongoing studies indicate that unique proteins, lipids and other factors in oat greens may possibly help revive reproductive function.
For APPLE-BERRY POWER SHAKE ONLY: Organic raspberry flavor and Organic apple flavor were added to give the Power Shake a sweeter taste without adding anything harmful, unnatural or sugar based.
Lo han berry – contains a natural sweetening agent called Mogroside that is ten times sweeter than fructose, so a small amount means less calories.
Ionic Elements
4 oz  $38.95
THE LEADING SPORTS DRINK HAS 2 ELECTROLYTES.
This formula HAS 70!
* Great for athletes or anyone in need of proper hydration
* May promote restful sleep
* May prevent mineral deficiencies
* May increase alkalinity
Purium`s Ionic ElementsTM is a specially formulated combination of fulvic acid and ocean trace minerals – it is a great source of magnesium and other important nutrients such as electrolytes. A rare source of humic and fulvic base and use our proprietary (acid-free) refining method to accelerate the concentration and purity of the fulvic acid, which leaves it with a fresh, clean taste. We recommend adding Ionic ElementsTM to your Power ShakeTM or any other green drink or to your drinking water.
Servings per container: 25
Instructions: Adults take 20 drops three times per day. For optimum results, dilute with water and circulate the liquid in your mouth for ten to twenty seconds before swallowing. You can also simply drink it after diluting it in water or juice.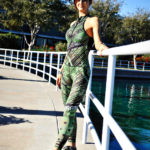 FABRICS & CARE
Wear it once, and you will never want to wear anything else! From petite to tall!
Our Supplex fabric has a weight of 330gm per m2, it is super thick, hiding any imperfections, and can stretch upto 5 times of its size, it is UV Proof, has 4 way stretch, and all fabrics are odour free!
We use the finest Brazilian Supplex and Brazilian Lycra Sport on the market, all from the leading Brazilian manufacturers. Our garments come complete with the official Supplex by Invista hangtags, something you should always look out for when buying your activewear made with Supplex, as to qualify for these brand hangtags the garments must meet the brands certification requirements.
SUPPLEX POWER – 88% Polyamide 12% Elastane. Perfect for high intensity activities and represents the very best in fitness fabric technology. It offers you the feel of cotton with the benefits of an advanced fibre technology, resulting in a fully breathable product which resists moisture and odours. Supplex Power is a firmer/stronger fabric known for its 'hold in' sensation, giving women smoother contours and great support, as the fabric has a mild lift and compressive effect. It is long lasting and doesn't shrink, pill, fade, or lose it's shape.
Main benefits:
Fully breathable
Minimizes the look of cellulite
Faster drying than cotton, lightweight
Colour fast, never fading colour
UV protection
SUPPLEX LIGHT– 90% Polyamide 10% Elastane. Sits at the very top of moisture management stretch fabrics. The fabric is woven and has the ability to wick moisture from the inner to the outer layer where it evaporates, making it perfect for intense high sweat exercises. It offers you the feel of cotton with the benefits of advanced fibre technology. Supplex is a light fabric and provides some support; it's long lasting and doesn't shrink, pill, fade or lose its shape or stretch. It has a matt finish so it doesn't highlight those not so smooth bits!
PRINTED SUPPLEX – is the same fabric as Supplex and has the same qualities, the only difference being it is printed.
LYCRA® SPORT – fabric has revolutionized sports apparel by delivering stretch and recovery power designed to help athletes move and perform at their best. It has been engineered specifically for sporting activities which require a combination of light weight, breathability, muscle support and freedom of movement benefits. LYCRA® SPORT fabric is designed to move with you, in all directions.
CIRE – Is a lightweight performance fabric with a shiny surface and high compression qualities. It has a lustrous patent leather effect. It's name was derived by the French verb cire, meaning to wax or polish. Fabrics like nylon or polyester are 'cired' by calendering with heat and pressure to give our garments a medium shine finish. It hugs the body but is extremeley comfortable, and dries quickly.
DRY – Is a lightweight, breathable fabric which has the ability to facilitate perspiration, keep the body dry and temperature stable.  The fabric has opaque wires which protect against UV A and UV B Rays. This supersoft fabric has a high percentage of elastane to create comfort and give freedom of movement.
AMNI – Polyamide 90% 10% Spandex. Fiber offers a cooler touch to the skin. It is fully breathable, long lasting and colour fast. It gives a close and supportive fit whilst allowing unrestricted freedom of body movement.
JUMP  – 93% Polyamide 7% Elastane. Jump mesh is a mesh with stretch. It provides a silky texture and is soft on the skin. It reduces body heat by wicking sweat away from the skin and is fully breathable.
NEW TRIP – 92% Polyamide 8% Elastane. Another stretch fabric.
VISCOLYCRA – 95% Viscose 5% Spandex Material is soft and similar to cotton offering extreme comfort. It is breathable and absorbs moisture.
EMANA – Rosset – 88% Polyamide 12% Elastane. A unique fabric that combines the polyamides property with bio-active crystals that activate the blood micro-circulation, allowing the creation of sportswear apparel in total interaction with the body. Increased wear will help reduce the signs of cellulite, improve skin tone and firmness when in contact with the skin for more than 6hours. It uses FIR infrared technology and electromagnetic waves, which are invisible to the naked eye, without any collateral damage to biological tissues.
Emana includes a series of benefits, that are:
Increased collagen synthesis in the skin
Reduction of the roughness of the skin
Increased skin elasticity
Reduction in muscular lactic acid
Improvements on the signs of cellulite
A continuous and constant massaging effect of the skin through the natural movements of the body
CARE INSTRUCTIONS
Environmental allergens/Cross-Reacting Foods
I hear my clients or friends talk about the plants they are allergic to, what about the foods that we take in from those same plants and trees, do you consider those? It's easy to feel the immediate effects of the blooming trees but not the delayed response of gluten or dairy allergy 2-5 days later.  
When your immune System is low, the outside allergies present themselves quickly.  A food panel is more valuable and  important to your health then knowing what tree you are allergic too.  Let's take a look at the inside of our bodies first and build those systems up so the outside environment has less of an affect on us.  
Five categories of cross reaction and some of the key foods involved.
This is not intended to represent all possible environmental allergens, or all possible cross-reacting foods. Instead, it is meant to provide you with examples of common pollen allergens and commonly cross-reacting foods.
Environmental Allergen                  Cross-Reacting Foods
1. alder tree pollen                               1. almonds, apples, celery, cherries, peaches, pears, parsley, hazelnuts
2.grass pollen                                       2.melons, tomatoes, oranges
3.mugwort weed pollen                    3.carrots, celery, coriander, fennel, parsley, bell peppers, hot peppers, sunflower seeds
4.ragweed pollen                                 4.bananas, cantaloupe, cucumbers, zucchini, honeydew, watermelon, chamomile
5.birch tree pollen                             5. almonds, apples, apricots, carrots, celery, cherries, coriander/cilantro, fennel, hazelnuts, kiwifruit, lychee fruit, nectarines, oranges, parsley, parsnips, peaches, pears, bell peppers, hot peppers, persimmons, plums/prunes, potaotes, soybeans, wheat
Environment-food cross reactions can be as complicated or even more complicated to recognize as food allergies and food intolerances. On the environment side, they might be seasonal and only a problem during certain times of year. On the food side, they are likely to be year round, and may involve a half dozen or more foods. Blood work is strongly recommended to identify the cause of "allergy Symptoms".
For more information I can order the correc labs for you to get the answers you are looking for, just email, call or text me and we can set up a consultation.  If you would like more information on this article:
http://whfoods.org/genpage.php?tname=faq&dbid=51
Selenium Health Benefits and the Best sources
Do you have an under active Thyroid? Are you getting the vitamins and minerals needed to support the process?  Here is some info on why Selenium is important to the process.  Soaking your nuts and seeds for best absorption will help your already stressed out body.
Antioxidant Protection
Selenium is required for the proper activity of a group of enzymes called glutathione peroxidases. (sometimes abbreviated "GPO" or "GPx" for a glutathione peroxidase enzyme.) These enzymes play a key role in the body's detoxification system and they also provide protection against oxidative stress. (Oxidative stress is physiological circumstance in which there is excessive risk of oxygen-related damage to the body.) Of the eight known glutathione peroxidase enzymes, five of them require selenium.
In addition to the activity of glutathione peroxidase, selenium-containing enzymes are involved in recycling of vitamin C from its spent form back to its active one, allowing for greater antioxidant protection.
Support Normal Thyroid Function
A selenium-containing enzyme is responsible for transforming a less active thyroid hormone called T4 into the more active T3. As you'll see below in the Relationship with Other Nutrients section, selenium and iodine work together to keep thyroid function strong and consistent.
Like the antioxidant protection issue, this is not just an esoteric concern. Researchers have been able to induce problems with the thyroid gland in just two months of a low-selenium diet.
Probably, if you've read about food sources of selenium, you've read about Brazil nuts as a strong source of the mineral. Depending on where they are grown, this is likely to be true—one ounce of Brazil nuts may contain as much as 10 times the Dietary Reference Intake (DRI) recommendation for selenium intake.
Other exceptionally selenium-rich foods include oysters, clams, liver, and kidney. Each of these foods is likely to contain double to triple the DRI in a serving.
Fish and shellfish make up an outsized proportion of our excellent and very good sources. After these come other animal meats, many of which fall in the very good category. Close behind are whole grains and seeds, both of which are well-represented in our good selenium sources category.
http://whfoods.org/genpage.php?tname=newtip&dbid=144&utm_source=daily_click&utm_medium=email&utm_campaign=daily_email