Neurology
now browsing by tag
Disturbing side effects of chewing gum.  Alternative bad breathe ideas and reasons why you should rethink putting gum in your mouth.
Gut Destruction
Chewing gum manufacturers have been turning to an ingredient called titanium dioxide for years. Now used in nanoparticle form, this extremely tiny metal compound is posing some serious emerging health threats. This is probably the scariest reason to avoid gum.
Generally recognized as safe by the Food and Drug Administration, this compound is often used in nanoparticle form to create a bright white pigmentation in paints, plastics … and chewing gum. (2) It's also found in tons of other foods, like candies and powdered white sugar (donuts!) and even bread. Although it's allowed on store shelves and considered safe, scientists are starting to paint a different picture.
In fact, a 2017 study published in the journal NanoImpact shows that nano-titanium oxide ingredients like titanium dioxide can severely impact gut health. Researchers exposed small intestinal cells to a meal's worth of nanoparticles over four hours (acute exposure) or three meal's worth over five days (chronic exposure). What they found is a bit shocking.
Chronic exposure to titanium dioxide nanoparticles in the diet:
Weakened the intestinal barrier
Slowed down metabolism
Triggered inflammation
Weakened the gut's defense against pathogens
Blocked nutrient absorption of key nutrients like iron, zinc and fatty acids
The nanoparticles actually blunted the effectiveness of the small intestines' microvilli. Microvilli are tiny projections that jut off of small intestinal cells and work to absorb nutrients our bodies need to survive. (3)
People also face this type of titanium dioxide exposure through toothpaste, and it's even sometimes used to created a smoother texture in chocolates and to create a brighter appearance in skim milk.
In 2012, Arizona State University found that titanium dioxide nanoparticles turned up in five percent of products tested, including Twinkies and mayonnaise samples. Under public pressure, Dunkin Donuts stopped using nano-titanium dioxide in its donuts' powdered sugar in 2015.
"To avoid foods rich in titanium oxide nanoparticles you should avoid processed foods, and especially candy. That is where you see a lot of nanoparticles," — Gretchen Mahler, PhD, study co-author and assistant professor of biomedical engineering at Binghamton University, State University of New York. (4)
Beyond that, many chewing gum products contain emulsifiers to retain flavor and keep gum from sticking to your teeth. (5) The trouble is, many emulsifiers act almost like detergent in your digestive tract, throwing off the natural balance of your gut flora. In fact, research in lab animals suggests certain emulsifiers used as food additives could contribute to colon cancer development.
Is Chewing Gum Bad? More Reasons to Stop
Migraines
For children and adolescents dealing with vicious migraines and tension headaches, the natural solution could be right under their noses: Stop chewing gum. A small study published in Pediatric Neurology discovered that nixing gum led to significant improvements in 26 out of 30 adolescents in the study. Amazingly, 19 of them experienced complete headache resolution. No pills, no treatments — they just stopped chewing gum. (6)
If you're trying to figure out how to get rid of a migraine naturally, your gum habit is a great place to start. In tweens and teens, common proven headache triggers include stress, lack of sleep, hot weather, video games, noise, sunlight, smoking, skipping meals and menstruation. Now we can add gum to the list. Researchers aren't sure if it's the artificial sweeteners or a TMJ issue related to gum and headaches, but the good news is we can stop many headaches with this simple step. (7)
Sinister Sweeteners
You'd expect fake sweeteners like aspartame in diet soda, but chewing gum? Come on! Different chewing gum companies turn to ingredients like aspartame, sorbitol, high-fructose corn syrup, acesulfame K, sucrolose and xylitol. Some actually use multiple fake sweeteners in a single gum product.
These ingredients are linked to serious health issues like tooth decay, liver fat buildup, type 2 diabetes, heart disease, leukemia, lymphoma, kidney tumors and more. Acesulfame potassium, also known as acesulfame K, is among the most common artificial sweeteners detected in breast milk. That's troubling, since the ingredient is also linked to thyroid dysfunction. Sucralose harms the gut, throwing off healthy levels of enzymes and disrupting the microbiome. (8)
While xylitol and sorbitol may seem more natural, these processed sugar alcohols aren't absorbed well by the body and cause an allergic reaction for those who have a sensitivity to it. And then there are the digestive sugar alcohol and xylitol side effects, including bloating, gas, cramping and diarrhea. And get this: Its laxative effect is so pronounced that it's actually part of the chemical makeup for many over-the-counter laxatives.
Special note to dog owners: Xylitol and other sugar alcohol-based sweeteners are life-threatening toxins to dogs. Be mindful of breath mints, candies, sugar-free gum, frozen desserts and other foods when your pets are around. (9)
Better Bad-Breath Fighters & Gum Alternatives
Bad breath is a good excuse to reach for gum, but as you can see, the side effects are bad news, especially for your gut. Luckily, there are better ways to cope. After ruling out potential underlying issues for bad breath, you can turn to these things to naturally improve your breath:
Eat parsley.
Drink enough water, especially tap into the benefits of lemon water.
Learn how to safely tap into peppermint oil benefits.(Not recommended for young children.)
Learn about oil pulling with coconut oil.
Avoid grains and added sugars.
Final Thoughts on 'Is Chewing Gum Bad for You?'
American played a huge role in spreading the popularity of chewing gum all around the world.
However, today's ingredients include fake dyes and flavors. But perhaps most concerning is nanoparticle-sized titanium dioxide, an ingredient used in everything from gum, candy and bread to paint and plastics.
Nano-titanium dioxide helps create a vibrant white color, but scientists now show that it can impact small intestinal cells in a way that blocks absorption of key nutrients, slows the metabolism, increases inflammation and weakens the gut's ability to protect against dangerous pathogens.
Chewing gum is also linked to migraines and tension headaches in children and adolescents.
There are still some chewing gum companies that rely on old-fashioned, real-food ingredients, but they are sometimes harder to come by.
Source: www.draxe.com
admin
March 8, 2017
absorption
,
allergic reaction
,
and
,
animals
,
artificial sweeteners
,
bad breath
,
Benefits
,
body
,
cancer
,
cells
,
Chewing gum manufacturers
,
children
,
coconut
,
coconut oil
,
diabetes
,
diarrhea
,
diet
,
Different chewing gum
,
Enzymes
,
fatty acids
,
food
,
foods
,
Form
,
frozen desserts
,
fructose corn syrup
,
gas
,
good news
,
grains
,
gum
,
Gum Alternatives Bad
,
Gum Bad
,
gum companies
,
gum habit
,
gum products
,
gut
,
Gut health
,
headaches
,
health
,
heart disease
,
ingredients
,
iron
,
issue
,
Key
,
Learn
,
levels
,
list
,
liver
,
mayonnaise
,
metabolism
,
nanoparticle-sized titanium dioxide
,
Neurology
,
nutrient
,
nutrient absorption
,
nutrients
,
out
,
parsley
,
people
,
place
,
potassium
,
powdered sugar
,
processed foods
,
product
,
public
,
researchers
,
single gum product
,
small intestinal cells
,
soda
,
Source
,
store
,
study
,
sugar
,
sugar-free gum
,
sugars
,
things
,
titanium dioxide
,
titanium dioxide exposure
,
titanium dioxide nanoparticles
,
titanium oxide nanoparticles
,
toxins
,
trouble
,
type
,
University
,
video
,
water
,
way
,
ways
,
White
,
work
,
world
Health Blog, Tips and Tricks
No Comments »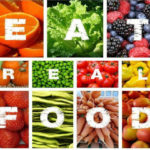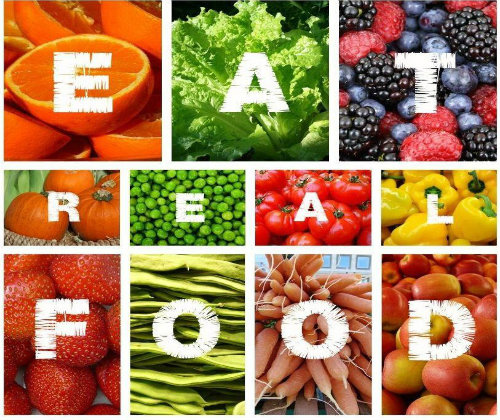 1. You'll become more mindful.
Which one takes longer and really makes you slow down? Eating clean also means eating with purpose and savoring food. That means a better relationship with everything from radishes and radicchio to red velvet cupcakes (which you'll no longer crave).
2. You'll save money.
Kiss sick days and medical bills goodbye when you get nutrients from eating clean, real food. Plus, shopping locally and in season makes sense– and cents. Planning clean meals for the week is cost-effective if you make a list and stick to it, as there's no chance of overspending at the store.
3. You'll live longer.
Study after study has shown that consuming these foods can lengthen your life-span. And in a study published in the American Journal of Epidemiology, European researchers have found that increasing your produce intake to more than 569 grams per day reduces your risk of mortality by 10 %.
4. You'll have better relationships.
Preparing clean meals takes time, just the kind of time that allows for easy, relaxed conversations with your kids, spouse and other family members and friends. If they're too busy with screen time to share stove-top time, point them to the Johns Hopkins Bloomberg School of Public Health 2014 study, published in Public Health Nutrition, showing good health comes from home cooking.
5. You'll be smarter.
Eating a healthy diet rich in fruits, vegetables, fish and nuts keep our minds sharper and our memories stronger by a whopping 24 %, proved a study published in spring 2015 in Neurology. Our brains also function better with nutrients such as omega-3 fatty acids, as shown in Nature Reviews Neuroscience, while they slow and sputter down when we fill them with sugar (including alcohol), fast food and the wrong kinds of fats. If that's all too much too think about, remember one point from the Nature Reviews Neuroscience report: A balanced diet means better brain health.
See also 9 Amazing Brain Boosters to Add to Your Diet.
6. You'll have more energy.
Adam and Eve were onto something when they bit into that apple: Fruit is just one of many clean foods that provide an instant dose of energy. High-fiber fruits like apples take longer to digest and can instantly stave off that afternoon slump while providing critical vitamins for the evening ahead. Other pick-me-ups include quinoa, almonds, eggs, kale, citrus fruit and a good-old-fashioned glass of water.
7. You'll be better in bed.
Mamma mia! Women with metabolic function in Italy and other regions of the Mediterranean enjoy a healthier sex life than those in the US, thanks to the components of their diet– yep, vegetables, fruits, nuts, whole grains and olive oil. That's what researchers found in a comprehensive study published in the International Journal of Impotence Research.
8. You'll help the planet survive.
There's an oft-quoted statistic that food travels approximately 1,500 miles from farmer to consumer in the United States. By eating seasonal and local foods, as recommended by Clean Eating, you can help reduce your carbon footprint. As the American Journal of Clinical Nutrition reported in 2003, "The major threat to future survival and to US natural resources is rapid population growth"and "the lacto-ovo vegetarian diet is more sustainable than the average American meat-based diet.
9. You'll be stronger.
The lean protein that comprises part of the clean-eating philosophy builds lean muscle mass and boosts metabolism, found a study presented at The Obesity Society's annual meeting in 2014. Some mighty choices for your muscles (in addition to animal-based products like chicken, fish and lean beef) include quinoa, chickpeas, nuts, spinach and seeds.
10. You'll be happier.
Food and mood go hand in hand. And the better the food, the better your mood. If you need to brighten your day, go for berries, bananas, coffee, lean proteins, chocolate, omega-3 and turmeric fatty acids, all proven to boost your mental state.
admin
April 18, 2016
*Animal
,
afternoon slump
,
almonds
,
Amazing Brain Boosters
,
American Journal
,
American meat-based diet
,
and
,
animal-based products
,
Apple
,
apples
,
bananas
,
bed
,
Benefits
,
berries
,
better brain health
,
better relationship
,
better relationships
,
better your mood
,
boosts
,
brains
,
carbon footprint
,
cents
,
chance
,
chickpeas
,
Clean Eating
,
clean foods
,
clean meals
,
clean-eating philosophy
,
Clinical Nutrition
,
coffee
,
components
,
comprehensive study
,
consumer
,
conversations
,
critical vitamins
,
diet
,
Easy
,
energy
,
Epidemiology
,
European researchers
,
Eve
,
Family
,
family members
,
farmer
,
fast food
,
fats
,
fatty acids
,
Fiber
,
fish
,
food
,
foods
,
friends
,
Fruit
,
function
,
future survival
,
good health
,
good-old-fashioned glass
,
grains
,
grams
,
hand
,
health
,
healthier sex life
,
healthy diet
,
healthywithjodi.com
,
High-fiber fruits
,
home
,
home cooking
,
Hopkins Bloomberg School
,
Impotence Research.
,
instant dose
,
intake
,
International Journal
,
Italy
,
Johns
,
kale
,
kids
,
kind
,
Kiss
,
lacto-ovo vegetarian diet
,
lean beef
,
lean muscle mass
,
lean protein
,
lean proteins
,
life-span
,
list
,
local foods
,
major threat
,
Mamma mia
,
Meatless.
,
medical bills
,
mental state
,
metabolic function
,
metabolism
,
mighty choices
,
miles
,
minds
,
money
,
mood
,
mortality
,
Muscle
,
muscles
,
natural resources
,
nature
,
Nature Reviews Neuroscience
,
Neurology
,
nutrients
,
nutrition
,
nuts
,
Obesity Society
,
oft-quoted statistic
,
olive oil
,
omega-3 fatty acids
,
pick-me-ups
,
planet
,
point
,
produce intake
,
protein
,
public
,
Public Health Nutrition
,
purpose
,
quinoa
,
radicchio
,
radishes
,
rapid population growth
,
real food
,
red velvet cupcakes
,
researchers
,
Reviews Neuroscience report
,
risk
,
School
,
screen time
,
season
,
sense
,
spinach
,
spouse
,
spring
,
stick
,
store
,
stove-top time
,
study
,
sugar
,
thanks
,
time
,
Turmeric
,
turmeric fatty acids
,
United States
,
vegetables
,
vegetarian
,
vitamins
,
water
,
Women
,
wrong kinds
,
yep
Health Blog, Tips and Tricks
No Comments »