questions
now browsing by tag
Holiday drinks!! What to do if you drink to little water and become dehydrated and have a hangover the following day?
If you are going to drink this holiday season, please be responsible and smart.  Always choose good quality ingredients and ORGANIC where you can.  Good rule of thumb is drink a glass of water after each mixed drink. This will not affect your "Buzz" It allows your body to metabolize the alcohol content.
Following the "fun" recipes I have listed a few tips to help sooth your guts.  Remember: if you are a coffee/caffeine person or drinker, those two deplete your B vitamins and fatigue/stress your adrenals out.  Supplements are strongly recommended to help keep levels normal.
I'd be more than happy to help create a meal plan for you to keep you on track during the holidays.  Happy creating!!
I found Bailey's Almond cream, it's gluten free and vegan.  Was a total hit at class.  The salted Caramel Kaula was a second win!  The Staff at Total Wine was so helpful in answering my questions since my knowledge lacks in this department.  Don't be afraid to ask….remember you are the consumer and you vote with your dollars so do so wisely.

Vegan Eggnog Chai Latte
Dairy Free, Vegan
Happily serves 1
ALL ORGANIC INGREDIENTS
8 oz So Delicious Eggnog
2 Chai Tea bags
1/2 cup espresso or Cold Brew
Optional: 2oz Kahula
Heat eggnog and 2 tea bags over medium heat, never allowing it to come to a boil. Stir often.
As soon as eggnog begins to form little bubbles remove from the heat.
Remove tea bags from eggnog.
Pour coffee in a mug and top with the chai spiced eggnog.
Serve immediately.
Peppermint White Russian Cocktail
Dairy Free
Happily serves 2
1/2 cup Kahlúa coffee liqueur
1/4 cup Peppermint flavored vodka (2 oz)
1/2 cup Coconut Cream or coconut egg nog
6-8 Ice cubes
Top of Glass:
1/8 cup vanilla frosting
1/4 cup peppermint candy bits
Apply a thin layer of vanilla frosting around the rims of both glasses.
Add the peppermint bits to a shallow bowl. Dip the rims of each glass into the candy, covering the frosting entirely. Chill for 10 minutes.
In a cocktail shaker, add the Kahlúa, vodka and coconut cream.
Shake it!
Pour into the peppermint-rimmed serving glasses filled with ice.
Hot Caramel Apple Cider
Vegan, Gluten Free (Use Tito's vodka or Towers-it's Gluten Free)
Happily serves 4
ALL ORGANIC INGREDIENTS
32 oz apple cider (Four 8 oz servings)
8 oz Caramel vodka
1 TBSP Cinnamon
OPTIONAL: 1/4 cup Coconut brown sugar (for rimming your glasses)
Mix all of the ingredients in a large pot.
Heat over medium-low heat, stirring occasionally until liquid just begins to steam
TIP: Heat to your desired temperature and then add the vodka to ensure the alcohol doesn't burn off.
Optional: While cider is warming up rim the mugs with brown sugar
BAILEYS Spiced Iced Cold Brew
Gluten Free, Dairy Free, Vegan
Happily serves 1
ALL ORGANIC INGREDIENTS
2 oz Baileys Almond Milk Liqueur
15 oz Cold brew
Cinnamon essential oil or cinnamon stevia
Nutmeg
Ice if desired
Combine Baileys with cinnamon oil/stevia, cold brew over ice.
Top with grated nutmeg.
Golden Milk
Dairy Free, Soy free, Gluten Free, Vegan, Yeast Free
Happily serves 1
ALL ORGANIC INGREDIENTS
1 Cup Almond or non dairy nut milk
1 TBSP Coconut oil
1 tsp Turmeric
1/4 tsp ground ginger
1/2 tsp ground cinnamon
1/8 tsp white pepper (or black)
1 scoop of collagen
Hangover Remedies:
1 scoop Can't Beet this (Purium)
8 oz Organic Coconut water
Optional but strongly recommended:
1 scoop Green Spectrum or "More Greens" (Purium)
8oz Bone Broth before bed
8oz Bone Broth first thing in the morning.
Avocado and sea salt for your first meal.
Allergy testing At a Glance
I'm all about questions and explaining why. When we understand "Why" we do things, programs or guidelines become easier to follow and results tend to be easier to maintain when education is behind our actions.  Let me help you stop the guess work and customize your eating and supplement plan so you can be the best version of yourself you can be!!!
Formal name:
Allergen-specific IgE Antibody Test
Why Get Tested?
To help diagnose allergies; sometimes to monitor the effectiveness of immunotherapy (desensitization) treatment
When to Get Tested?
When you have symptoms such as hives, dermatitis, nasal congestion, red itchy eyes, asthma, or abdominal pain that your health care provider suspects may be caused by an allergy
A Sample is Required
A blood sample drawn from a vein in your arm or finger prick at home test.
No Test Preparation Needed
What is being tested?
Immunoglobulin E (IgE) is a class of antibody (immune protein) associated with allergic reactions. It is normally found in very small amounts in the blood. This test measures the amount of allergen-specific IgE in the blood in order to detect an allergy to a particular substance.
IgE is an antibody that functions as part of the body's immune system, its defense against "intruders." When someone with a predisposition to allergies is exposed to a potential allergen such as food, grass, or animal dander for the first time, that person becomes sensitized. The person's body perceives the potential allergen as a foreign substance and produces a specific IgE antibody that binds to specialized mast cells in the skin, respiratory system, and gastrointestinal tract, and to basophils (a type of white blood cell) in the bloodstream. With the next exposure, these attached IgE antibodies recognize the allergen and cause the mast and basophil cells to release histamine and other chemicals, resulting in an allergic reaction that begins at the exposure site.
Each allergen-specific IgE antibody test performed is separate and very specific: honeybee versus bumblebee, egg white versus egg yolk, giant ragweed versus western ragweed. Groupings of these tests, such as food panels or regional weed, grass, and mold panels, can be done. Alternatively, the health practitioner may pick and choose selectively from a long list of individual allergens suspected of causing a person's allergies.
When is it ordered?
One or more allergen-specific IgE antibody tests are usually ordered when a person has signs or symptoms that suggest an allergy to one or more substances. Signs and symptoms MAY include:
**Fatigue is number one symptom!**
* Hives
* Dermatitis
* Eczema
* Red itchy eyes
* Coughing, nasal congestion, sneezing
* Itching and tingling in the mouth
* Asthma
* Abdominal pain or vomiting and diarrhea
* Bloating, excessive gas
* Skin breakouts
* Sluggish
* Stomachache, discomfort within 30 mins of eating
* Trouble concentrating, brain fog
A test may also be ordered occasionally to help evaluate the effectiveness of immunotherapy or to determine whether a child has outgrown an allergy.
Sources:
American Academy of Allergy, Asthma, and Immunology
Asthma and Allergy Foundation of America: What are allergies?
American College of Allergy, Asthma,
American Academy of Family Physicians: Food Allergies
Food Allergy & Anaphylaxis Network (FAAN)
Nemours Foundation: All About Allergies
American Academy of Allergy Asthma and Immunology: What is Allergy Testing
American Academy of Allergy Asthma and Immunology: Tips to Remember: Allergy Testing
National Institute of Allergy and Infectious Diseases
Here are some 'Jodi Approved' links to help you along your Health and Fitness Journey.
ORAC Vaules. Www.superfoodly.com
Environmental Health Perspectives 
The American Journal of Clinical Nutrition 
Naturopathic Doctor News and Review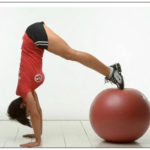 Health means something different to all of us.  Let me help you find a solution to re-balance your life so you can live it to the fullest! 
I would be happy to sit down or talk with you if you can answer yes to any of the following questions:
Do you want to manage your life without the crisis?
Do you want to Feel Better?  Sleep better…naturally?
Do you want to stimulate your thyroid and rebalance your metabolism?
Do you want to learn more about Hashimoto's, celiac disease, autoimmune diseases and disorders?
Are you scared of the debilitating effects of stroke, Alzheimer's or dementia?
Do you want to learn to help your kids with focus and energy to get better grades in school?
Are you tired of riding an emotional roller coaster?
Do you want to learn how to cook gluten free, vegan, paleo or other cooking method?  Do you want to learn meal prep ideas and solutions?
Do you want weight loss solutions for your busy professional lifestyle?
Do you want to enhance your athletic performance?
Do you want your body back after Pregnancy?
Overall, do you want more energy to live the life you dream of?
Please contact Jodi at 602-909-8586
OR 
healthywithjodi@yahoo.com
to schedule your Free 30 minute consultation.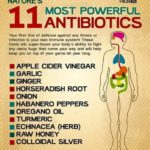 Are you tired of getting sick?  Antioxidants could be the answer…
Antioxidants have been around since the beginning of time. We often hear about them on commercials, or talk shows. Most people don't realize that the food that we eat or don't eat will make the difference in our overall health. The benefits of antioxidants can be found in plant based diets, fruits and vegetables, nuts, and antioxidant vitamins.  Many antioxidant rich foods are called super foods.  This article is a great way to understand what foods will arm your body with the defenses that it needs to fight off sickness and infection. We will dive into the health benefits of the top 10 antioxidant rich foods. You should definitely add these to your diet.
| | |
| --- | --- |
| Keywords: | Description: |
| antioxidants |  A substance that reduces damage due to oxygen, such as that caused by free radicals. Well-known antioxidants include enzymes and other substances, such as vitamin C, vitamin E, and beta carotene, which are capable of counteracting the damaging effects of oxidation. Antioxidants are also commonly added to food products such as vegetable oils and prepared foods to prevent or delay their deterioration from the action of air. Antioxidants may possibly reduce the risks of cancer. Antioxidants clearly slow the progression of age-related macular degeneration. |
| oxidative stress |  reflects an imbalance between the systemic manifestation of reactive oxygen species and a biological system's ability to readily detoxify the reactive intermediates or to repair the resulting damage. Disturbances in the normal redox state of cells can cause toxic effects through the production of peroxides and free radicals that damage all components of the cell, including proteins, lipids, and DNA. |
| free radical formation |  Free radicals are atoms or groups of atoms with an odd (unpaired) number of electrons and can be formed when oxygen interacts with certain molecules. Once formed these highly reactive radicals can start a chain reaction, like dominoes. Their chief danger comes from the damage they can do when they react with important cellular components such as DNA, or the cell membrane. Cells may function poorly or die if this occurs. To prevent free radical damage the body has a defense system of antioxidants. |
| oxygen radical absorbance capacity | ORAC stands for Oxygen Radical Absorbance Capacity. It's a lab test that attempts to quantify the "total antioxidant capacity" (TAC) of a food by placing a sample of the food in a test tube, along with certain molecules that generate free radical activity and certain other molecules that are vulnerable to oxidation . After a while, they measure how well the sample protected the vulnerable molecules from oxidation by the free radicals. The less free radical damage there is, the higher the antioxidant capacity of the test substance. There are actually a handful of different tests designed to measure total antioxidant capacity in this way, but the ORAC is probably the best known and most popular |
| inflammation | Inflammation and Antioxidants, |
Apple Cider Vinegar

lowers cholesterol
boost energy
reduces cramping and lactic acid
helps bad breath
controls blood sugar
supports heart health
whitens teeth

Garlic
boost immune system function/fights infection
aids in cancer prevention
fights inflammation
promotes total body detoxification
Ginger
acts as an antidote for nausea
reduces inflammation – arthritis – headaches
stimulates circulation
inhibits rhinovirus – a cause of the common cold
fights salmonella
reduces gas and intestinal pain

Horseradish Root
fights cancer
detoxifies the liver
relieves sinus pressure
treats urinary tract infections
reduces bloating
aids in muscle soreness
Onion
decrease risk of obesity, diabetes, and heart disease
promotes healthy hair and complexion
great source of vitamin C
reduce risk of colorectal and other intestinal cancers
improve mood and help with depression

Habanero Peppers
reduce risk of diabetes and obesity
great cancer fighter
reduces cholesterol and heart disease
lowers inflammation
Oregano Oil
treats foot or nail fungus
kills parasites or infection
minimizes sinus infection and cold symptoms
great for cleaning when mixed with lemon and vinegar

Tumeric
helps with chronic inflammation
reduces symptoms of Rheumatoid arthritis
improves mood and aids in depression
lowers blood glucose levels
inhibits cancer cell growth
has anti-aging properties
Echinacea (herb)
reduces acid reflux
decreases migrane symptoms
aid in genital herpes outbreaks
helps cure strep throat
reduces urinary tract infections
cures yeast infections

Raw Honey
cancer fighting properties
aids in nausea and upset stomach
natural cough suppressant
assists in blood sugar regulation
heals ulcers
good cholesterol regulator
It is not hard to see the benefits of these powerful antioxidants.  If you work them into your diet your will surely see and feel the difference.  In addition to these awesome foods, a green drink will work wonders for your overall health and well being.  If you enjoyed this article, then I assume that you like to know what is in your food and why it is good for you.  This book is the best book I have ever found for understanding the 'whys' about food.  If you have any questions about fitness or nutrition, email Jodi at jodi@healthywithjodi.com .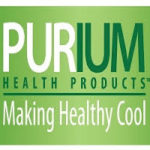 Check Out this video from the founder of Purium on his Food Philosophy
Purium is truly pure real food. Check out their certifications for being Kosher and Organic.
http://www.puriumcorporate.com/purium1/php_uploads/certificates/KosherCertificate.pdf
http://www.puriumcorporate.com/purium1/php_uploads/certificates/NOP_Certificate.pdf
http://www.puriumcorporate.com/purium1/php_uploads/certificates/Organic_by_Nature_CERT_GMP.pdf