money
now browsing by tag
Purium`s Power Shake was created so that you can easily consume several energizing, gluten-free superfoods all at once, saving you time and money!
30 servings $99.95

Ingredients:
Rice Bran Solubles – vital for maintaining normal cholesterol levels and blood glucose control. They are also an all-natural source of vitamin E type tocopherols and tocotreinols and contain a variety of B vitamins, Q-10, gamma oryzanol, folic acid, and more. Rice Bran Solubles is the outer, soluble part of brown rice that normally gets cooked away. Soluble rice bran is the fuel of many Asian martial artists.
Organic oats – great source of fiber and manganese that may also help support healthy blood sugar levels and enhance immune system response.
Organic spirulina – nature's most complete nutrient source, containing over 60% complete vegetarian protein, an abundance of chlorophyll and essential fatty acids, vitamins, minerals, and nucleic acids, as well as nature's highest source of a new class of immune enhancers, a photosynthetic pigment called phyco-can. An all-natural 'multivitamin' in and of itself. Used for centuries, Spirulina was the fuel of the Aztecs.
Organic carrot juice – Known as one of the most important parts of any juice fast or raw food regimen, their deep, rich, orange color comes from the abundance of beta-carotene, minerals, and other phyto-nutrients that are unique to the tuber family. It also has a naturally sweet taste that perfectly complements the other super foods
Organic wheatgrass – Clinics all over the world have been set up to administer the miraculous juices extracted from sprouted wheat plants. People report that the intensive cleaning the chlorophyll and enzymes provide is unsurpassed in its abilities to stimulate the immune system response and instigate healing.
Organic millet – rich in fiber and the B complex vitamins, also aids in digestive health.
Organic amaranth – great source of most of the B vitamins and vitamin A.
Organic buckwheat – Not technically a grain, it comes from a fruit seed in the rhubarb family, and is therefore gluten free. Buckwheat contains a rich supply of flavonoids, particularly rutin, and may help support healthy blood sugar levels. Very high in many vitamins and minerals, especially vitamin K, vitamin B1, B2, B3, B6, B9, magnesium, potassium, phosphorus, zinc, iron, copper, and manganese.
Organic quinoa – this gluten-free grain has grown in popularity due to its nutrient density, it contains more calcium than milk and is also a great source of protein.
Organic chia – a staple in Mayan and Aztec diets for centuries, chia is a rich source of fiber, omega-3 fatty acids, fiber, and antioxidants.
Organic alfalfa leaf juice – The father of all foods, alfalfa has roots that reach up to 60 ft. into the soil to absorb trace minerals. Its lightweight proteins stimulate the rebuilding of tissues and strengthen the hair, skin, and nails.
Organic oat grass juice – One of the little known superstars among cereal grasses. Recent and ongoing studies indicate that unique proteins, lipids and other factors in oat greens may possibly help revive reproductive function.
For APPLE-BERRY POWER SHAKE ONLY: Organic raspberry flavor and Organic apple flavor were added to give the Power Shake a sweeter taste without adding anything harmful, unnatural or sugar based.
Lo han berry – contains a natural sweetening agent called Mogroside that is ten times sweeter than fructose, so a small amount means less calories.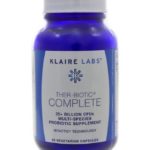 Probiotics in A Nutshell…
The human gut contains 10x more bacteria than all the human cells in the body. 400 known species equaling 100trillion in the intestinal tract.
Probiotics are ESSENTIAL for normal digestive, endocrine, and immunological functions of the bowel. They are therapeutic for treatment of variety of gastrointestinal and systemic disorders. Definitely needed if your gall bladder or spleen has been removed.
Goal is to have an 80 to 20% ratio of good bateria verses harmful bacteria.
In general, 1 billion CFU's (colony forming units) is REQUIRED to deliver to the intestines. You can safely take up to 450 billion for patients with IBS, and even 200 billion following liver transplant.
Do they need to be refrigerated? It is recommended it maximizes freshness. Probiotics that have micro encapsulated with fatty acids are the only exception. Probiotics sold in health stores are often not and have about 30-50% less viable microorganisms that they claim on their label.
Probiotics live in the absence of oxygen. Dark Glass bottles are recommended. Moisture also kills micro organisms, keep in a cool dark place.
Deliver systems are important because we want the absorption to happen in the intestines not the stomach. Stomach acid plays apart in breakdowns and absorption.
The use of antibiotics feeds bacteria growth so it is important to double amounts during infectious times or if you are put on antibiotics or have heavily used them in the past.
It is important to have B complex vitamins, especially B12, folates, and Vitamin K for probiotics absorption.
When do you take them? Everyone is different but generally between meals or bed time is ideal so food or stomach acid isn't interfering with absorption.
Prebiotics are carbohydrates that are indigestible by the human intestine and selectively stimulate the activity and growth of certain bacteria in the COLON. Most are chains of 2-9 sugar molecules (oligosaccharides). They are commonly found in chicory, asparagus, artichoke, onions, leeks, garlic, and human breast milk. If you want to use food as medicine, consume those veggies. They should pass through the small intestine to the colon.
There are different strains of probiotics that are more beneficial to your health issues which is why not guessing is important, research is good, but science based research is what professionals do. Knowing your source and trusting your health care practitioner to make the best recommendations for you. They may cost a little more, but why waste money and time guessing when you don't have to?
Gut health leads to immune health. If you want to power your body, supplementation is necessary.
Do you struggle with Depression or know someone who does? Tired of being pushed the drug route? Want to heal your body naturally?  Try a few of these herbs.  You  can take them in combinations in tea form or supplement form.  If you need help deciphering what you think you need first, let me help you sort it out before you spend extra money trying to experiement on your own.
Herbs for depression
Rhodiola rosea
Rhodiola rosea (Crassulaceae) is a perennial plant that grows in cold, alpine regions of the Northern Hemisphere. Its roots contain a sap that has long been used to improve physical and mental endurance, relieve symptoms of anxiety and stress, and even lift mood and alleviate depression symptoms. This is why it is considered to be an adaptogen, a natural substance that helps normalize the body's response to stress, and maintain optimal homeostasis by balancing the immune system and endocrine hormones (http://cms.herbalgram.org/herbclip/342/review45139.html).
Numerous scientific studies, including research conducted and compiled by Dr. Zakir Ramazanov, a former Soviet soldier-turned-doctor, has revealed that rhodiola rosea can be safely used to reduce recovery time after workouts, improve attention span and memory, improve physical fitness and performance, enhance psychomotor function, and alleviate depression and anxiety (http://rhodiolarosea.org/rhodiola-benefits/).
100mg of Rhodila a day (Dr.Weil.com)
Learn more: http://www.naturalnews.com/035463_depression_herbs_remedies.html#ixzz3zjQgnxzR
St. John's Wort
St. John's Wort (Hypericum perforatum), a plant native to temperate and subtropical regions of the world, has long been used in many cultures to treat depression. Numerous research studies, including a 2008 study published as part of the Cochrane Systematic Review, have found that St. John's Wort is at least as effective as standard antidepressant drugs at treating mild to moderate depressive disorders, but with few potentially harmful side effects (http://www.sciencedaily.com/releases/2008/10/081007192435.htm).
When taken as a whole extract, St. John's Wort has also been shown to help naturally alleviate sleep disorders, promote relaxation, and boost energy levels in such a way that avoids the "spikes" and "plunges" typically associated with consumption of caffeine and other stimulants. St. John's Wort is considered to be a safe, inexpensive herbal remedy that can help promote improved overall mental health.
Learn more: http://www.naturalnews.com/035463_depression_herbs_remedies.html#ixzz3zjSFGRPF
Camu Camu
Camu Camu (Myrciaria dubia) is a tropical rainforest plant whose berries have the highest known levels of natural vitamin C in the world. The plant's fruit, which is naturally tangy and sweet, contains a host of nutrients, including vitamin C, that fight the negative effects of the herpes virus, promote immune health, alleviate inflammation, and fight bacteria and viruses. Camu Camu also has adaptogenic properties that normalize bodily processes during stress, and help relieve symptoms of depression.
In his Clinician's Handbook of Natural Healing, Dr. Gary Null, Ph.D., critically-acclaimed nutritionist and researcher, lists Camu Camu as the second most potent known plant for containing natural antidepressant compounds — and best of all, eating camu camu has absolutely no know negative side effects
Therapeutic Ranges for Vit C falls between 3000-5000mg day
Learn more: http://www.naturalnews.com/035463_depression_herbs_remedies.html#ixzz3zjSTNQ4d
Ashwagandha
Ashwagandha (Withania somnifera), an Indian plant that has long been used in Ayurvedic medicine, contains powerful adaptogenic compounds that are known to relieve symptoms of anxiety and depression. The plant is also known to help fight degenerative brain conditions like Alzheimer's and Parkinson's, as well as inhibit the growth and spread of cancer cells.
Several studies, including one published in the journal Phytomedicine back in 2000, have found that ashwagandha works as well as, or better than, antidepressant drugs at relieving anxiety and treating depression symptoms. And ashwagandha naturally prevents stress-induced free radical damage without causing harmful side effects (http://www.lef.org/magazine/mag2006/jun2006_report_ashwa_01.htm).
Ashwaganda can be up to 6000mg a day, suggesting to be taken in 3 doses divided.
Learn more: http://www.naturalnews.com/035463_depression_herbs_remedies.html#ixzz3zjSWnAz2
Maca
Maca (Lepidium meyenii), also known as "Peruvian ginseng," is a root vegetable that is packed with amino acids, phytonutrients, vitamins, and minerals. Like the other herbs mentioned, it has long been used in traditional medicine to increase energy and stamina, enhance libido, and boost the immune, adrenal, and endocrine systems.
In a 2008 study published in the journal Menopause, researchers found that maca helps reduce anxiety and depression symptoms in women with menopause (http://drtorihudson.com). And in a 2006 study published in the journal BMC Complementary and Alternative Medicine, researchers found that maca clearly exhibits general antidepressant activity in all people when consumed.
Maca can be 500-2000mg a day. (macaextract.net)
Learn more: http://www.naturalnews.com/035463_depression_herbs_remedies.html#ixzz3zjSfMG5m