immune cells
now browsing by tag
Who understands auto immune disorders and how they affects us and our loved ones?  Here is a brief overview of what it is and a link if you want to research correct information further.
When an intruder invades your body—like a cold virus or bacteria on a thorn that pricks your skin—your immune system protects you. It tries to identify, kill, and eliminate the invaders that might hurt you. But sometimes problems with your immune system cause it to mistake your body's own healthy cells as invaders and then repeatedly attacks them. This is called an autoimmune disease. ("Autoimmune" means immunity against the self.)
Autoimmune diseases can affect almost any part of the body, including the heart, brain, nerves, muscles, skin, eyes, joints, lungs, kidneys, glands, the digestive tract, and blood vessels. The classic sign of an autoimmune disease is inflammation, which can cause redness, heat, pain, and swelling. How an autoimmune disease affects you depends on what part of the body is targeted. If the disease affects the joints, as in rheumatoid arthritis, you might have joint pain, stiffness, and loss of function. If it affects the thyroid, as in Graves' disease and thyroiditis, it might cause tiredness, weight gain, and muscle aches. If it attacks the skin, as it does in scleroderma/systemic sclerosis, vitiligo, and systemic lupus erythematosus (SLE), it can cause rashes, blisters, and color changes.
Many autoimmune diseases don't restrict themselves to one part of the body. For example, SLE can affect the skin, joints, kidneys, heart, nerves, blood vessels, and more. Type 1 diabetes can affect your glands, eyes, kidneys, muscles, and more.
KEY WORDS
Acquired immune system. The part of the immune system that develops as a person grows. It employs antibodies and immune cells to fight harmful substances.
Antibody. A special protein produced by the body's immune system that recognizes and helps fight infectious agents and other foreign substances that invade the body.
Antigen. A foreign substance that triggers the production of antibodies when it is introduced into the body.
Autoimmune disease. A disease that results when the immune system mistakenly attacks the body's own tissues.
Corticosteroids. Potent anti-inflammatory hormones that are made naturally in the body or synthetically (man-made) for use as drugs. They are also called glucocorticoids. The most commonly prescribed drug of this type is prednisone.
Diabetes, type 1. A condition in which the immune system destroys insulin-producing cells of the pancreas, making it impossible for the body to use glucose (blood sugar) for energy. Type 1 diabetes usually occurs in children and young adults.
Graves' disease. An autoimmune disease of the thyroid gland that results in the overproduction of thyroid hormone. This causes such symptoms as nervousness, heat intolerance, heart palpitations, and unexplained weight loss.
Immune system. A complex network of specialized cells and organs that work together to defend the body against attacks by foreign invaders, such as bacteria and viruses.
Thyroiditis. An inflammation of the thyroid gland that causes the gland to become underactive. This results in symptoms such as fatigue, weakness, weight gain, cold intolerance, and muscle aches.
Vitiligo. A disorder in which the immune system destroys pigment-making cells called melanocytes. This results in white patches of skin on different parts of the body.
The National Institutes of Health (NIH)—The Nation's Medical Research Agency—includes 27 Institutes and Centers and is a component of the U.S. Department of Health and Human Services. It is the primary Federal agency for conducting and supporting basic, clinical, and translational medical research, and it investigates the causes, treatments, and cures for both common and rare diseases. For more information about NIH visit:
https://www.niams.nih.gov/Health_Info/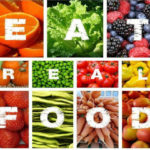 What does Eating Healthy Mean?
1- Mitochondrial Energy Production:
Mitochondria definition: and organelle found in large number in most cells, in which the biochemical process of energy production occurs. It has an inner and outer layer.
2-Organic sourced foods: look up EWG.org
The environmental working group is a nonprofit, nonpartisan organization dedicated to protecting human health and the environment.  Learn what organic means
U.S. Environmental Protection Agency (EPA) is a great resource
3- Delayed food allergens: and allergy is an adverse reaction due to immunologic mechanism. A delayed onset food allergy is an auto immune disease that causes your immune system to overact when you ingest certain foods. The immune cells mistakenly attack food particles and treat them as foreign invaders and produce anti-bodies to try to fight what they perceive as toxins. Known allergies we can the immune and digestive systems, draining the body of energy.
Energetic Health Institute…an innovative 501(c)3 California Non-Profit & Gold Rated by GuideStar.org for transparency. School approved by the National Association of Nutrition Professionals (NANP)
I'm a Certified Holistic Nutritionist who can order you the right lab work to complete and over see this process.
https://www.energetichealthinstitute.org
4- 60% Alkalizing   pH scale  0-14   Acid vs. Alkaline
Certain foods can effect of the acidity and pH of bodily fluids, including the urine or blood, and therefore can be used to treat and prevent disease
5- Green Food
Chlorophyll turns into new blood. Green promotes health and energy.
6- ORAC Value of Food
Oxygen radical absorbance capacity Is the unit of measurements of antioxidants found in food. (calories are a unit of energy)
http://superfoodly.com/orac-values/
7-Refined Sugar
A healthy adult has approx 5 liters of blood circulating at any given moment and needs 1 teaspoon of sugar available during a fasting state. That's all the body needs to function.
12-ounces of soda or energy drinks typically contain approx 10 tsp of sugar. That raises the blood sugar 10x above what the body needs to function and typically within a matter of minutes.
1 Teaspoon of Sugar = Approx 4 Grams of Sugar
Take the total grams of refined sugar & divide by 4 to learn how many teaspoons of sugar you are consuming per serving.
8-Naturally sweet:
Think Real food
9- Fiber: 8-12 grams  per meal.  Average 25-30 grams a day.
Adds bulk to you diet and aids in digestion.
Insoluble fiber: found in wheat, bran, vegetables, and whole grains. It helps speed passage of food through the stomach and intestines.
Soluble Fiber: attacks water and turns into gel, slowing digestion.  Found in foods like oat bran, barley, nuts, seeds, beans, lentils, peas, and some other veggies and fruits.  Can help lower cholesterol.
10-Raw foods
Raw foods contain enzymes.  Enzymes help break down food and aid in digestion.
Proteases: breaks down Protein
Lipase: breaks down fat
Amylase: breaks downs carbs
11- Healthy Preparation Methods
12-Environmentally Safe Meats and Fish
13-Environmentally safe Cookware
NO TEFLON!
14-Friends and Family MOODS
15- Beverage 8oz or less
16- Burn off what you consume!
Exercise/movement