oil
now browsing by tag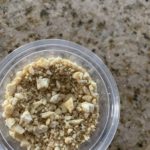 Cashew Crusted Cabbage Steak
Vegan, Gluten Free
Happily serves 4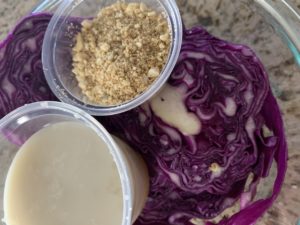 ALL ORGANIC INGREDIENTS
1 Whole Purple Cabbage
ALMOND BUTTERMILK:
1 Cup Unsweetened Almond Milk
1 TBSP Lemon juice
COATING:
1 ½ Cups Raw Cashews
1 tsp Sea salt
1/4 tsp Cayenne pepper
3/4 tsp Garlic powder
1 ½ tsp Smoked Paprika
3 TBSP Arrowroot (or cornstarch)
1 TBSP Avocado oil
Optional: 1 ½ tsp Curry, turmeric or cumin powder
Preheat oven to 425.
Line a large baking sheet with parchment paper.
Prepare vegan buttermilk by adding almond milk and lemon juice to a shallow dish. Stir and set aside
Slice Cabbage into 1 inch "steak" rounds.
Add an inch water in a steamer basket to a large pot and bring to a low boil. Add cabbage and cover, steam for 4-5 minutes to partially cook.
This will ensure proper cooking time and help the inside by tender when the exterior is browned and crispy.  You can also air fry for 4 minutes.
Remove and set aside on a separate dish.

Prepare the cashew coating by adding cashews, salt, cayenne pepper, garlic powder, curry powder, paprika, and arrowroot starch to a food processor.
Mix until a semi-fine meal is achieved, it should be pretty fine so it can coat the cabbage.
Transfer coating to a shallow dish and set aside.
Dip the steamed cabbage in the almond buttermilk, ensuring both sides are adequately coated.
Set back on platter so excess will drip off and season both sides with sea salt.

Next, dredge the cabbage in the cashew coating until thoroughly coated, using a spoon to add more coating to any bare spots. Then transfer cabbage steaks to your prepared baking sheet
Spray avocado oil to help them crisp up.
Bake for about 15-20 minutes, or until the cabbage steak  is easily pierced with a knife and the exterior appears golden brown and crispy.
Remove from oven to cool slightly before serving.
Cooking tips:
Line a large baking sheet with parchment paper.
You use a cooling rack that is oven safe, place that over the parchment paper to help the cabbage crisp up more.
The cabbage underside can get a little more browned when not using a cooling rack.
Cooking the cabbage in the upper third of the oven helps prevent the bottoms from burning.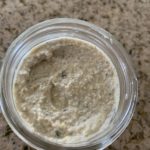 Garlic Sunflower Dill Dip
Vegan, Gluten Free
Happily serves 10
ALL ORGANIC INGREDIENTS
1 ½ Cups Raw Sunflower Seeds
1/4 Cup Tahini
1/4 Cup Sunflower or Avocado oil
1 Cup Grilled Squash
1/2 Cup Jemon Juice
1/2 cup Water, depending on desired consistency
2-3 Garlic Cloves or 1 TBSP Minced garlic
1/2 Cup Fresh Dill
1 tsp Himalayan sea salt

Add sunflower seeds, squash, garlic, sea salt, and lemon juice to food processor and blend well.
Add tahini, mix for about 1 minute.

While your food processor is mixing, stream in your oil.
At this point, your dip will still be thick, so add water a little at a time until it's a creamy texture.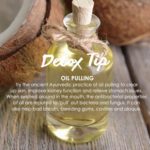 Ever heard of Oil Pulling?  Do you have cavities?  What happens when you leave that bacteria in your mouth?  It grows and creates more expensive dental work down the road.  If your mouth is less than healthy, that bacteria travels to your gut and can grown there as well, disturbing our gut microbiome.
An easy at home remedy is oil pulling. Most of us have coconut oil in our cupboards, so pull it out, put some in a small jar and put it in your bathroom!  You use 1 TBSP and swish it around for as long as you can up to 10 minutes.  Spit it out and rinse.  Pretty dang simple!
Since that coconut oil is in your bathroom now, you can use it as lotion. You can use it to take off your eye makeup.  You can use it on burns (curling iron or sunburns).  You can use it for massage oil.  You can take it when you get a pedicure and have your technician use that instead of their chemically laden lotions.  Oh the Possibilities!!
If you are interested in learning more, call me!  I'd love to help you get help make your health a priority in your life.  Invest in health, not healthcare!

https://draxe.com/oil-pulling-coconut-oil/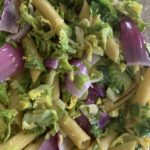 Brussel Sprout Penne Pasta
Gluten Free, Vegan
Happily Serves 2
ALL ORGANIC INGREDIENTS
1 Cup Brussel Sprouts
1 Cup Penne Pasta
2 TBSP Olive oil or Avocado Oil
2-3 TBSP Lemon Juice
1-2 tsp Sea Salt
1/8 Red Onion
1 Garlic Clove
1 Green Onion
1 tsp Minced Onion
Cut bottom core off, cut and quarter and wash Brussel sprouts well (they hide dirt well)
Air fry 7 minutes or Bake 15 minutes.
Cook Vegan Green Lentil Penne Pasta according to Package. You can cook it in Veggie broth or Bone broth for greater flavor and nutrients.
Cook Red onion 5-7 minutes (this is easier on digestion)
Add all ingredients together.
You can serve warm or as a cold pasta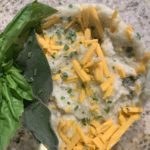 Cauliflower Mashed "Potatoes"
Vegan, Gluten Free
Happily serves 2-4

ALL ORGANIC INGREDIENTS
2 Cups Cauliflower
1/4-1/2 Cup Almond Milk
1/4 Cup Butter or Avocado oil
1/4-1/2 Cup Coconut Cheese
1/2 TBSP Sea Salt
1 tsp Minced onion or 1/8 cup Fresh onion
1 Garlic Clove
Optional: IF you don't have fresh herbs you can use dried spices
2 Sage Leaves
2 Basil Leaves
Chop cauliflower, or use "riced" instead, it's easier and faster. Steam/cook/cauliflower 7-10 minutes.
Room temperature butter or soften on the stove (not microwave)
Add ingredients to the food processor and blend until smooth.
You can adjust the milk and cheese to the consistency you like. You can use coconut milk but it changes the texture when it gets cold.
I used the So Delicious brand cheese so it remains dairy free.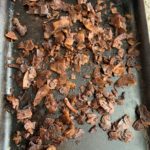 Vegan "Facon Bacon" is the best kind of "Bacon" in my option! Heart healthy coconut chips, Coconut Aminos have naturally occurring electrolytes our body needs, Sunflower oil has high Vit E and extra Iron, and Maple syrup has essential trace minerals.
This recipe is SO EASY!!!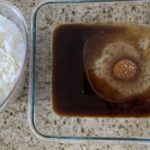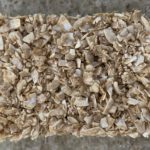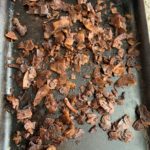 Vegan, Gluten Free
Happily serves 8
ALL ORGANIC INGREDIENTS
2 Cups Shredded Coconut
1 TBSP Sunflower Oil
2 TBSP Coconut Aminos
1/2 tsp Liquid smoke
1 TBSP Maple syrup
1 tsp Smoked Paprika
Mix all ingredients except coconut, then thoroughly mix in Coconut flakes.
You can let this sit, or bake right away. You can also eat this raw in this form or bake it.
325 for 5 minutes then flip and stir, bake another 5 minutes
Watch closely as it will burn quickly.
Important to let cool for 10 minutes so it can crisp up.
You can store it in the fridge, that is my preference when it becomes crisp.
Eat plain or top with your salad off or line a lettuce with it, add veggies and you have a "Bacon" wrap!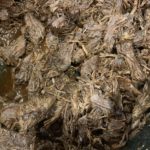 BBQ Beef
Gluten Free
Happily serves 16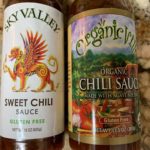 ALL ORGANIC INGREDIENTS
1 Boneless beef chuck roast (about 4 pounds)
3 TBSP Coconut oil, divided
2 Yellow Onions, chopped
1 Cup Ketchup
1 Cup Beef (Bone) broth 
2/3 Cup Chili Sauce
1/4 Cup Apple Cider Vinegar
1/4 Cup Coconut Brown Sugar or Monk Fruit
3 TBSP Worcestershire Sauce
2 TBSP Mustard
2 TBSP Molasses
2 TBSP Lemon Juice
1 tsp Sea salt
1/4 tsp Cayenne Pepper
1/8 tsp Pepper
Optional: 1 TBSP Liquid Smoke 
Chop onions.
In a Dutch oven, brown roast on all sides in 1 TBSP Coconut oil. 
In a large saucepan, saute onions in 2 TBSP coconut oil until tender. 
Add remaining ingredients, bring to a boil. 
Reduce heat; simmer, uncovered, for about 15 minutes, stirring occasionally. 
Pour over roast. 
Cover and bake at 325° for 2 hours.
Turn the roast and bake for 2 more hours or until meat is very tender. 
Remove roast; shred with a fork and return to sauce.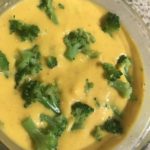 Roasted Red Bell Pepper Soup
Vegan, Gluten Free
Happily Serves 2-3
ALL ORGANIC INGREDIENTS
2 Cups Cauliflower 
1 Cup Roasted Red/Orange Bell Peppers
2 Cups Almond Milk
3 TBSP Avocado oil
1/2 TBSP Minced Garlic
1/2 TBSP Minced Onion
1/2 TBSP Sea Salt
1/2 TBSP Smoked Paprika 
1/4 Cup Reserved Cauliflower 
Optional: 
1 Hatch Green Chili (more if you want it spicy)
Top with 1/4 Cup Broccoli 
Roast Bell peppers in the convention oven for 5 minutes.  
Roast Cauliflower in oven for 7 minutes. (Riced is easiest, but not necessary).
Roast Broccoli 7 Minutes.
Put aside 1/4 Cup Cauliflower and 1/4 Cup Roasted Broccoli 
Put all ingredients except the broccoli and 1/4 cup riced Cauliflower.  Blend on high until smooth.
Add extra riced Cauliflower and broccoli for texture.
Add or omit Green Chili depending on spice.  
Run on VitaMix for 7 minutes and it will heat to just below 118 degrees.  
OR Blend in food processor of blender/vitamix and transfer to Stop top and heat til warm enough to eat, not to boiling as to not destroy nutrients.