Vegan "Facon Bacon" is the best kind of "Bacon" in my option! Heart healthy coconut chips, Coconut Aminos have naturally occurring electrolytes our body needs, Sunflower oil has high Vit E and extra Iron, and Maple syrup has essential trace minerals.
This recipe is SO EASY!!!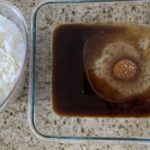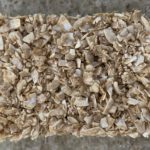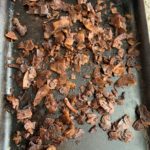 Vegan, Gluten Free
Happily serves 8
ALL ORGANIC INGREDIENTS
2 Cups Shredded Coconut
1 TBSP Sunflower Oil
2 TBSP Coconut Aminos
1/2 tsp Liquid smoke
1 TBSP Maple syrup
1 tsp Smoked Paprika
Mix all ingredients except coconut, then thoroughly mix in Coconut flakes.
You can let this sit, or bake right away. You can also eat this raw in this form or bake it.
325 for 5 minutes then flip and stir, bake another 5 minutes
Watch closely as it will burn quickly.
Important to let cool for 10 minutes so it can crisp up.
You can store it in the fridge, that is my preference when it becomes crisp.
Eat plain or top with your salad off or line a lettuce with it, add veggies and you have a "Bacon" wrap!