oats
now browsing by tag
HPA Axis: Daytime Maintenance
Gaia Herbs/Professional Solutions
60 capsules $30
120 capsules $50
Promotes a health response to stress*
Maintaining a healthy stress response is necessary for overall health and wellbeing. Supporting the systems that aid the body in reacting and normalizing as stress occurs is critical in maintaining a healthy response to stress. Adrenal Health Daily Support provides nourishment to the adrenals, with a unique combination of pure and potent extracts.
Servings Per Container: 60 Serving Size: 2 Capsules
Adults take 2 capsules 2 times daily after meals or as directed by your health care provider.
Amount Per Serving:
Calories … 10
Siberian Rhodiola root extract+ … 120mg
(Rhodiola rosea)(6mg Rosavins)
Holy Basil leaf Supercritical extract+ … 90mg
(Ocimum sanctum)(3.86mg total Eugenols)
Proprietary Extract Blend … 520mg
Wild Oats milky seed fresh** (Avena sativa), Holy Basil leaf** (Ocimum sanctum), Schisandra berry+ (Schisandra chinensis), Ashwagandha root+ (Withania somnifera)
Other Ingredients: Vegetable glycerin, water, capsule (vegetable cellulose) and olive oil
** = Certified Organic Ingredient
+ = Ecologically Harvested
Not recommended during pregnancy or nursing without consulting your health care provider prior to use. Rhodiola should not be taken by individuals with bipolar disorder.
Purium`s Power Shake was created so that you can easily consume several energizing, gluten-free superfoods all at once, saving you time and money!
30 servings $99.95

Ingredients:
Rice Bran Solubles – vital for maintaining normal cholesterol levels and blood glucose control. They are also an all-natural source of vitamin E type tocopherols and tocotreinols and contain a variety of B vitamins, Q-10, gamma oryzanol, folic acid, and more. Rice Bran Solubles is the outer, soluble part of brown rice that normally gets cooked away. Soluble rice bran is the fuel of many Asian martial artists.
Organic oats – great source of fiber and manganese that may also help support healthy blood sugar levels and enhance immune system response.
Organic spirulina – nature's most complete nutrient source, containing over 60% complete vegetarian protein, an abundance of chlorophyll and essential fatty acids, vitamins, minerals, and nucleic acids, as well as nature's highest source of a new class of immune enhancers, a photosynthetic pigment called phyco-can. An all-natural 'multivitamin' in and of itself. Used for centuries, Spirulina was the fuel of the Aztecs.
Organic carrot juice – Known as one of the most important parts of any juice fast or raw food regimen, their deep, rich, orange color comes from the abundance of beta-carotene, minerals, and other phyto-nutrients that are unique to the tuber family. It also has a naturally sweet taste that perfectly complements the other super foods
Organic wheatgrass – Clinics all over the world have been set up to administer the miraculous juices extracted from sprouted wheat plants. People report that the intensive cleaning the chlorophyll and enzymes provide is unsurpassed in its abilities to stimulate the immune system response and instigate healing.
Organic millet – rich in fiber and the B complex vitamins, also aids in digestive health.
Organic amaranth – great source of most of the B vitamins and vitamin A.
Organic buckwheat – Not technically a grain, it comes from a fruit seed in the rhubarb family, and is therefore gluten free. Buckwheat contains a rich supply of flavonoids, particularly rutin, and may help support healthy blood sugar levels. Very high in many vitamins and minerals, especially vitamin K, vitamin B1, B2, B3, B6, B9, magnesium, potassium, phosphorus, zinc, iron, copper, and manganese.
Organic quinoa – this gluten-free grain has grown in popularity due to its nutrient density, it contains more calcium than milk and is also a great source of protein.
Organic chia – a staple in Mayan and Aztec diets for centuries, chia is a rich source of fiber, omega-3 fatty acids, fiber, and antioxidants.
Organic alfalfa leaf juice – The father of all foods, alfalfa has roots that reach up to 60 ft. into the soil to absorb trace minerals. Its lightweight proteins stimulate the rebuilding of tissues and strengthen the hair, skin, and nails.
Organic oat grass juice – One of the little known superstars among cereal grasses. Recent and ongoing studies indicate that unique proteins, lipids and other factors in oat greens may possibly help revive reproductive function.
For APPLE-BERRY POWER SHAKE ONLY: Organic raspberry flavor and Organic apple flavor were added to give the Power Shake a sweeter taste without adding anything harmful, unnatural or sugar based.
Lo han berry – contains a natural sweetening agent called Mogroside that is ten times sweeter than fructose, so a small amount means less calories.
Over Night Oats
Gluten Free, Dairy Free
Happily serves 2
ALL ORGANIC INGREDIENTS
1/2 cup rinsed gluten free organic steel cut oats or buckwheat (can sub Quinoa)
1/2 cup almond, oat, or hemp milk
2 tbsp Nut butter of choice
1 tbsp maple syrup or honey
*If you are watching your sugar or calories, use stevia
Cinnamon to taste.
Add everything but oats to a mason jar.
Stir in oats, and cover tight.
Set in fridge, needs to sit for at least 6 hours.
Enjoy the next day. It will last up to 2 days in the fridge.
Best within first 12-24 hours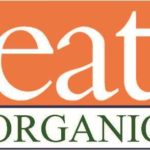 California still reigns supreme when it comes to organic farmland, but several other states are catching up.
A new report has found that U.S. land for organic farming reached 4.1 million acres in 2016, a new record and an 11 percent increase compared to 2014.
As of June 2016, the number of certified organic farms in the U.S. reached 14,979, a 6.2 percent increase of 1,000 farms compared to 2014 survey data.
A recent report on organic acreage from Mercaris found that the top five states in organic cropland are California, Montana, Wisconsin, New York, and North Dakota. California leads the U.S. with 688,000 acres. However, Montana has seen a 30 percent increase in organic farmland, reaching 417,000 acres in 2016, an increase of 100,000 acres since 2014 and adding 50 new organic farms.
The report also estimates that North Dakota, Colorado, and New York all increased their organic farming acres by more than 40,000 since 2014. North Dakota has surpassed Oregon as the fifth leading state in organic acreage. Oregon is sixth followed by Colorado and Texas.
Scott Shander, an economist at Mercaris, attributes the increase in organic acres to farm economics and consumer demand for organic foods.
"The organic industry is growing and with lower commodity grain prices, and farmers are looking to add value and meet consumer demands," he says.
According to Alex Heilman, a sales associate at Mercaris, the number of organic acres is likely to continue increasing, especially with larger companies such as General Mills and Ardent Mills launching programs to increase organic acres.
"I think we will see more of an impact of those programs in the next few years as more farmers start the transition process (to organic)," he says.
Organic alfalfa/hay was the leading organic crop grown with more than 800,000 acres in 2016. This was followed by organic wheat, corn, and soybeans with 482,000, 292,000, and 150,000 acres respectively. Organic oats reached a record level of 109,000 acres in 2016. Organic wheat showed the greatest increase with nearly 150,000 more acres since 2014 and a 44 percent increase since 2011. Plantings of organic corn increased by 58,000 acres since 2014.
The percentage of acres planted to organic crops such as wheat, corn, soybeans, and oats remains small compared to conventional crops in the U.S. Organic corn accounts for only 0.31 percent of total corn acres; organic wheat was 0.9 percent of total wheat acres; organic soybeans were 0.2 percent of total soybean acres. Organic oats account for the highest percentage of an organic crop with 3.6 percent of total oat acres.
Acreage of both organic corn and soybeans has seen small increases as a percentage of total acres for both crops in the past few years, according to the report. This may be due to the fact that the U.S. is importing large amounts of organic corn and soybeans, which is depressing the U.S. market and prices for both crops. According Shander, 25 percent of organic corn and 75 percent of organic soybeans used in the U.S. are imported.
"It's a global market that is dictating U.S. prices," he says. "Demand for organic corn and soybeans is still growing strongly, but production in the U.S. is not growing as fast so more of the production will be international."
This article is courtesy of http://civileats.com/2016/11/09/u-s-organic-farmland-hits-record-4-1-million-acres-in-2016/
Almond Butter Banana Protein Bar
Serves: 9
Ingredients:
2 C Steel cut oats or Quinoa
1 C Protein powder
¼ C Oat Flour
1 tbsp ground Flax seed
1 C Sprouted Nut butter
¼ C Raw Organic Honey
2 ripe bananas
½ C Applesauce
1 tsp Organic Vanilla
Directions:
Preheat 350 degrees F
Grease 8 x 8 pan with coconut oil
Mix the oats, Protein powder, oat flour, and flax seed. Then add nut butter, applesauce, vanilla and honey
Mash the bananas into the mixture, combine.
Spread batter into pan, bake about 15 minutes