Almond butter
now browsing by tag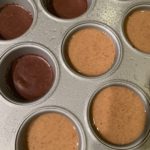 Chocolate Almond Butter Keto Fat Bomb
Vegan, Gluten Free
Happily serves 12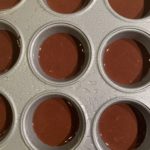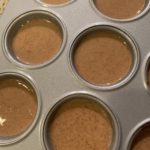 ALL ORGANIC INGREDIENTS
Chocolate
2 TBSP Coconut Oil
4 TBSP  Almond butter
4 TBSP Cacao Powder
1/4 tsp Vanilla
1/4 tsp Stevia
Chocolate layer
Combine all the ingredients
Stir until smooth.
Fill mini muffin cups halfway. 
Freeze for 10 minutes.
Almond Butter 
2 TBSP Coconut Oil
4 TBSP Almond butter
1/4 tsp Vanilla extract
1/4 tsp Stevia extract
Almond Butter Layer
Combine all ingredients from Almond butter layer. 
Stir until smooth.
Fill mini muffin cups the rest of the way.
Freeze until firm.
Indian Inspired Baked Kale
Gluten Free, Vegetarian
Happily serves 2
ALL ORGANIC INGREDIENTS
1 TBSP Tahini or Almond butter
1 TBSP Coconut oil, melted
Zest of 1 Orange or Lime
2 garlic cloves, crushed
1 tsp garma masala
¼ tsp Cardamom
Optional: 1 TBSP Nutritional yeast
Optional: 1 TBSP Coconut Aminos to thin if you aren't baking kale and just want a salad dressing.
Preheat oven at 275 degrees.
Prepare baking stone with parchment paper.
Mix all the ingredients together until smooth.
In a large bowl, pour the dressing over the chopped kale.
Mix the dressing into the kale thoroughly, spread evenly on baking stone.
Make sure the leaves aren't overlapping, this prevents sogginess.
Bake for 15 minutes and rotate pan.
Bake for another 15 minutes, check for crispness.
If the chips aren't crisp yet, rotate again and bake for 5-10 minutes more.
Allow the chips to cool for about 5 minutes before serving.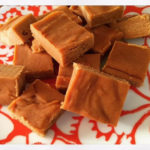 Pumpkin Fudge 
Vegan, Gluten Free, Refined Sugar Free
Happily serves 8-10
ALL ORGANIC INGREDIENTS 
1/3 Cup Pumpkin puree
1/2 Cup Coconut butter
2 TBSP Almond butter
2 TBSP   Maple syrup or Blackstrap molasses
2 tsp Pumpkin pie spice
Pinch Sea salt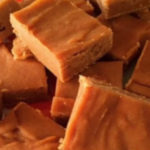 Heat ingredients in a pan for 5 min place in a 4×4 pan and freeze for 1-2 hours.
Almond Butter Banana Protein Bar
Serves: 9
Ingredients:
2 C Steel cut oats or Quinoa
1 C Protein powder
¼ C Oat Flour
1 tbsp ground Flax seed
1 C Sprouted Nut butter
¼ C Raw Organic Honey
2 ripe bananas
½ C Applesauce
1 tsp Organic Vanilla
Directions:
Preheat 350 degrees F
Grease 8 x 8 pan with coconut oil
Mix the oats, Protein powder, oat flour, and flax seed. Then add nut butter, applesauce, vanilla and honey
Mash the bananas into the mixture, combine.
Spread batter into pan, bake about 15 minutes