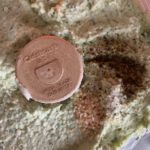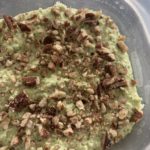 Vegan, Gluten Free
Happily Serves 8
ALL ORGANIC INGREDIENTS
8oz Vegan Cream Cheese
2 Green Onion stalks
1 jalapeño
Handful of cilantro
1 Garlic Clove
2-3 tsp Himalayan Sea Salt
1-2 TBSP avocado oil (depending on your consistency desire)
1 Cup Vegan Shredded Cheese (I used the SODelicious Brand)
Optional: 1-2 tsp Dried Hatch Green Chili powder
Cut garlic, let it sit 5 mins.
Wash and and cut veggies, add to food processor, blend well.
Add Cream cheese and spices and blend well.
Add Cheese and pulse in. If you don't want texture, blend until desired texture.
I topped it with sprouted Pecans. It will harden in your fridge.