Vegan, Gluten Free
Happily serves 8
ALL ORGANIC INGREDIENTS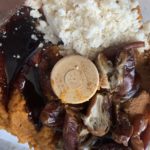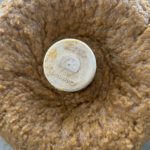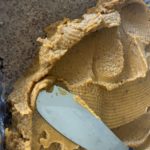 1/2 Cup Dates
Crust
2 TBSP Coconut Oil, can sub coconut butter (softened)
1 Cup Ground Almond Meal
1/8 tsp Himalayan Sea Salt
To make the crust
Add the ingredients to the food processor and blend well.
Pulse together until it becomes a lumpy ball and then press into the bottom of a pie dish and refrigerate.
Filling
4 Cups Fresh Pumpkin
1 Cup soaked dates
4 TBSP Softened Coconut cream
1/3 cup Coconut nectar
2 TBSP Pumpkin Pie spice
To make the filling
Add pumpkin to the food processor until smooth.
Add the other ingredients and process until smooth.
Blend on high setting until It is smooth like a cooked version of pumpkin pie.
Transfer the filling to your pie crust and refrigerate for a few hours.