lactic acid
now browsing by tag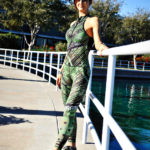 FABRICS & CARE
Wear it once, and you will never want to wear anything else! From petite to tall!
Our Supplex fabric has a weight of 330gm per m2, it is super thick, hiding any imperfections, and can stretch upto 5 times of its size, it is UV Proof, has 4 way stretch, and all fabrics are odour free!
We use the finest Brazilian Supplex and Brazilian Lycra Sport on the market, all from the leading Brazilian manufacturers. Our garments come complete with the official Supplex by Invista hangtags, something you should always look out for when buying your activewear made with Supplex, as to qualify for these brand hangtags the garments must meet the brands certification requirements.
SUPPLEX POWER – 88% Polyamide 12% Elastane. Perfect for high intensity activities and represents the very best in fitness fabric technology. It offers you the feel of cotton with the benefits of an advanced fibre technology, resulting in a fully breathable product which resists moisture and odours. Supplex Power is a firmer/stronger fabric known for its 'hold in' sensation, giving women smoother contours and great support, as the fabric has a mild lift and compressive effect. It is long lasting and doesn't shrink, pill, fade, or lose it's shape.
Main benefits:
Fully breathable
Minimizes the look of cellulite
Faster drying than cotton, lightweight
Colour fast, never fading colour
UV protection
SUPPLEX LIGHT– 90% Polyamide 10% Elastane. Sits at the very top of moisture management stretch fabrics. The fabric is woven and has the ability to wick moisture from the inner to the outer layer where it evaporates, making it perfect for intense high sweat exercises. It offers you the feel of cotton with the benefits of advanced fibre technology. Supplex is a light fabric and provides some support; it's long lasting and doesn't shrink, pill, fade or lose its shape or stretch. It has a matt finish so it doesn't highlight those not so smooth bits!
PRINTED SUPPLEX – is the same fabric as Supplex and has the same qualities, the only difference being it is printed.
LYCRA® SPORT – fabric has revolutionized sports apparel by delivering stretch and recovery power designed to help athletes move and perform at their best. It has been engineered specifically for sporting activities which require a combination of light weight, breathability, muscle support and freedom of movement benefits. LYCRA® SPORT fabric is designed to move with you, in all directions.
CIRE – Is a lightweight performance fabric with a shiny surface and high compression qualities. It has a lustrous patent leather effect. It's name was derived by the French verb cire, meaning to wax or polish. Fabrics like nylon or polyester are 'cired' by calendering with heat and pressure to give our garments a medium shine finish. It hugs the body but is extremeley comfortable, and dries quickly.
DRY – Is a lightweight, breathable fabric which has the ability to facilitate perspiration, keep the body dry and temperature stable.  The fabric has opaque wires which protect against UV A and UV B Rays. This supersoft fabric has a high percentage of elastane to create comfort and give freedom of movement.
AMNI – Polyamide 90% 10% Spandex. Fiber offers a cooler touch to the skin. It is fully breathable, long lasting and colour fast. It gives a close and supportive fit whilst allowing unrestricted freedom of body movement.
JUMP  – 93% Polyamide 7% Elastane. Jump mesh is a mesh with stretch. It provides a silky texture and is soft on the skin. It reduces body heat by wicking sweat away from the skin and is fully breathable.
NEW TRIP – 92% Polyamide 8% Elastane. Another stretch fabric.
VISCOLYCRA – 95% Viscose 5% Spandex Material is soft and similar to cotton offering extreme comfort. It is breathable and absorbs moisture.
EMANA – Rosset – 88% Polyamide 12% Elastane. A unique fabric that combines the polyamides property with bio-active crystals that activate the blood micro-circulation, allowing the creation of sportswear apparel in total interaction with the body. Increased wear will help reduce the signs of cellulite, improve skin tone and firmness when in contact with the skin for more than 6hours. It uses FIR infrared technology and electromagnetic waves, which are invisible to the naked eye, without any collateral damage to biological tissues.
Emana includes a series of benefits, that are:
Increased collagen synthesis in the skin
Reduction of the roughness of the skin
Increased skin elasticity
Reduction in muscular lactic acid
Improvements on the signs of cellulite
A continuous and constant massaging effect of the skin through the natural movements of the body
CARE INSTRUCTIONS
Urinary tract Info

:
Commonly also call bladder infections. There is a disturbance in the bacterial flora that protects the urinary track and anabiotic's lead to reoccurring infections.
Doubling probiotics such as L. Acidophilus is highly recommended. At least 20 billion CFU's. 50-100Billion CFU's would be more beneficial and HIGHLY recommended.
Acidity levels are too high in the body when the pH is disrupted there is fermentation of vaginal glycogen to lactic acid. Alkalinity is Key, must add more Green into the diet. ORGANIC EATING is SO Very IMPORTANT!!!
Eliminating of dairy, yeast, and soy products are recommended to rebalance pH. Limiting grains, sugar, caffeine, and alcohol, and refined carbohydrates.
At least 64 oz water a day. Decaffeinated tea counts as water. Eliminate food allergens. Allergy Blood work is your best Road map to gut and immune support and healing.  Blood Tests are available and easy!
Recommended foods:
Use healthy cooking oil such as olive oil (don't heat olive oil) or coconut oil.
Eat Less red meats and more lean meats such as fish, but no soy.
High fiber foods include beans root vegetables such as yams or sweet potatoes and psyllium husk.
Antioxidant rich foods including vegetables like bell peppers and squash.
**Fruit in the morning including cranberries, blueberries,and cherries. If you're going to drink juice make sure that it is unsweetened. Please eat your fruit, better for you unless you are juicing. Best for digestion if fruit is first thing in the morning and by itself or for your first snack, eaten alone.**
Recommended Vitamins:
Probiotics and digestive enzymes ALWAYS!! Double if taking antibiotics!
Multi Vitamin
Vit D: 2000-4000 IU
Fish oils 1000mg and or Flax seed, 3x a day. Could go up to 6000mg
Super Greens
Amino Acids
Vit C: 1000mg a day
Grape seed oil 100-300mg
Magnesium 200-300mg 3x a day
Zinc: 30mg a day
Recommended Botanicals:
Cranberry
Aloe Vera: up to 32oz per day
Gotu Kola is great extract tea to help balance pH. 60-120mg
Uva Ursi ( upland cranberry or bearberry) is a powerful antiseptic herb.
Dried leaves or tea: 1.5-4.0 (1-2 tsp)
Goldenseal herb has antimicrobial agents. Dried root or tea: 1-2g
Other herbs that are recommended: green tea, cats claw, milk thistle, and reishi mushroom.
Which Probiotic is best for you? Here is one of my favorites, but remember everyone is different…
There are several blends and strains depending on your individual ailments.  Let me help you choose the right one to help rebalance your gut flora…remember you need to be an 80% to 20% ratio to make your gut happy and healthy.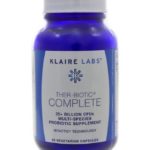 Ther-Biotic Complete
Klair Labs
60 capsules $42.90
120 capsules $79.95
This high-potency, hypoallergenic blend of 12 certified probiotic species offers the most complete spectrum of microorganisms in the Klaire line. Ther-Biotic® Complete is a unique combination of colonizing and transient strains providing broad coverage to support a healthy balance of microflora across the entire gastrointestinal tract. Scientifically formulated with a full spectrum of synergistic and complementary species, Ther-Biotic® Complete is designed for individuals who require significantly higher amounts of several different types of probiotic species to help support intestinal health. Formulated with 25+ billion CFUs per capsule, Ther-Biotic® Complete uses our proprietary InTactic® technology to ensure maximum delivery of live microorganisms throughout the intestinal tract.
FUNCTIONS OF PROBIOTIC STRAINS IN THER-BIOTIC® COMPLETE
• Produce lactic acid, hydrogen peroxide, and other compounds naturally antagonistic to pathogenic bacteria, yeast and viruses
• Interfere with binding of pathogens to the intestinal mucosa
• Compete with pathogenic organisms for nutrients
• Produce short-chain fatty acids (acetate, propionate, and butyrate) that nourish the colon
• Support innate and acquired immune defense mechanisms
• Reduce production of proinflammatory cytokines
• Improve immunological gut barrier function
• Synthesize vitamin K and B vitamins
• Produce lactase enzyme that helps digest the milk sugar lactose
• Support activity of detoxifying enzymes and removal of ammonia and phenol 
• Produce analogs of the DPP-IV enzyme that break down opioid peptides
Servings Per Container: 60
As a dietary supplement take one capsule daily or as directed by a healthcare practitioner.
Serving Size: 1 Capsule
Amount Per Serving
Probiotic Blend … 280mg
(25+ billion CFUs) in a base of inulin (derived from chicory root)
Lactobacillus rhamnosus 6.0+ billion CFUs
Bifidobacterium bifidum 5.0+ billion CFUs
Lactobacillus acidophilus 3.0+ billion CFUs
Lactobacillus casei 2.5+ billion CFUs
Lactobacillus plantarum 2.0+ billion CFUs
Lactobacillus salivarius 2.0+ billion CFUs
Bifidobacterium longum 1.0+ billion CFUs
Streptococcus thermophilus 1.0+ billion CFUs
Lactobacillus bulgaricus 1.0+ billion CFUs
Lactobacillus paracasei 0.5+ billion CFUs
Bifidobacterium lactis 0.5+ billion CFUs
Bifidobacterium breve 0.5+ billion CFUs
Other Ingredients: Vegetarian capsule (hydroxypropyl methylcellulose, water), InTactic® proprietary polysaccharide complex, and L-leucine.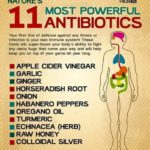 Are you tired of getting sick?  Antioxidants could be the answer…
Antioxidants have been around since the beginning of time. We often hear about them on commercials, or talk shows. Most people don't realize that the food that we eat or don't eat will make the difference in our overall health. The benefits of antioxidants can be found in plant based diets, fruits and vegetables, nuts, and antioxidant vitamins.  Many antioxidant rich foods are called super foods.  This article is a great way to understand what foods will arm your body with the defenses that it needs to fight off sickness and infection. We will dive into the health benefits of the top 10 antioxidant rich foods. You should definitely add these to your diet.
| | |
| --- | --- |
| Keywords: | Description: |
| antioxidants |  A substance that reduces damage due to oxygen, such as that caused by free radicals. Well-known antioxidants include enzymes and other substances, such as vitamin C, vitamin E, and beta carotene, which are capable of counteracting the damaging effects of oxidation. Antioxidants are also commonly added to food products such as vegetable oils and prepared foods to prevent or delay their deterioration from the action of air. Antioxidants may possibly reduce the risks of cancer. Antioxidants clearly slow the progression of age-related macular degeneration. |
| oxidative stress |  reflects an imbalance between the systemic manifestation of reactive oxygen species and a biological system's ability to readily detoxify the reactive intermediates or to repair the resulting damage. Disturbances in the normal redox state of cells can cause toxic effects through the production of peroxides and free radicals that damage all components of the cell, including proteins, lipids, and DNA. |
| free radical formation |  Free radicals are atoms or groups of atoms with an odd (unpaired) number of electrons and can be formed when oxygen interacts with certain molecules. Once formed these highly reactive radicals can start a chain reaction, like dominoes. Their chief danger comes from the damage they can do when they react with important cellular components such as DNA, or the cell membrane. Cells may function poorly or die if this occurs. To prevent free radical damage the body has a defense system of antioxidants. |
| oxygen radical absorbance capacity | ORAC stands for Oxygen Radical Absorbance Capacity. It's a lab test that attempts to quantify the "total antioxidant capacity" (TAC) of a food by placing a sample of the food in a test tube, along with certain molecules that generate free radical activity and certain other molecules that are vulnerable to oxidation . After a while, they measure how well the sample protected the vulnerable molecules from oxidation by the free radicals. The less free radical damage there is, the higher the antioxidant capacity of the test substance. There are actually a handful of different tests designed to measure total antioxidant capacity in this way, but the ORAC is probably the best known and most popular |
| inflammation | Inflammation and Antioxidants, |
Apple Cider Vinegar

lowers cholesterol
boost energy
reduces cramping and lactic acid
helps bad breath
controls blood sugar
supports heart health
whitens teeth

Garlic
boost immune system function/fights infection
aids in cancer prevention
fights inflammation
promotes total body detoxification
Ginger
acts as an antidote for nausea
reduces inflammation – arthritis – headaches
stimulates circulation
inhibits rhinovirus – a cause of the common cold
fights salmonella
reduces gas and intestinal pain

Horseradish Root
fights cancer
detoxifies the liver
relieves sinus pressure
treats urinary tract infections
reduces bloating
aids in muscle soreness
Onion
decrease risk of obesity, diabetes, and heart disease
promotes healthy hair and complexion
great source of vitamin C
reduce risk of colorectal and other intestinal cancers
improve mood and help with depression

Habanero Peppers
reduce risk of diabetes and obesity
great cancer fighter
reduces cholesterol and heart disease
lowers inflammation
Oregano Oil
treats foot or nail fungus
kills parasites or infection
minimizes sinus infection and cold symptoms
great for cleaning when mixed with lemon and vinegar

Tumeric
helps with chronic inflammation
reduces symptoms of Rheumatoid arthritis
improves mood and aids in depression
lowers blood glucose levels
inhibits cancer cell growth
has anti-aging properties
Echinacea (herb)
reduces acid reflux
decreases migrane symptoms
aid in genital herpes outbreaks
helps cure strep throat
reduces urinary tract infections
cures yeast infections

Raw Honey
cancer fighting properties
aids in nausea and upset stomach
natural cough suppressant
assists in blood sugar regulation
heals ulcers
good cholesterol regulator
It is not hard to see the benefits of these powerful antioxidants.  If you work them into your diet your will surely see and feel the difference.  In addition to these awesome foods, a green drink will work wonders for your overall health and well being.  If you enjoyed this article, then I assume that you like to know what is in your food and why it is good for you.  This book is the best book I have ever found for understanding the 'whys' about food.  If you have any questions about fitness or nutrition, email Jodi at jodi@healthywithjodi.com .