healthy diet
now browsing by tag
SlimOne
Patient One MediNutritionals
180 gel capsules $58.20
Description
Clinically proven natural ingredients for healthy weight management
* Optimizes breakdown and metabolism of fats
* Maintains youthful hormones linked to peak metabolism
* Promotes desirable and healthy body composition
* Supports lipolysis in conjunction with diet and exercise
Unique Properties
Patient One SlimOne™ unites today's most dynamic natural ingredients in a breakthrough medinutritional supplement for healthy weight management. With CLA, 7-Keto®, Razberi-K®, and green coffee bean extract, SlimOne supplies advanced nutritional support for desirable body composition, peak metabolic performance, blood sugar support, fat metabolism and more. When used in conjunction with healthy diet and exercise program, Patient One SlimOne helps to maximize weight management results. SlimOne has been carefully formulated to include only gentle, stimulant-free and effective nutrients.
Key Ingredients
CLA:
An omega-6 fatty acid found in grass-fed beef and vegetable oils, CLA (conjugated linoleic acid) is among the most extensively studied weight management nutrients. While its exact mechanisms of action have not been pinpointed, CLA is believed to inhibit the "hunger hormone" leptin, promote lipolysis in white adipose tissue, influence insulin sensitivity, reduce fasting blood glucose and optimize resting metabolic rate. CLA is most commonly associated with lean body mass and healthy body composition.
7-Keto® DHEA
Produced by the adrenal glands, Dehydroepiandrosterone (DHEA) hormone starts to decline around age 30, and has been implicated in metabolic slow-down and age-related weight gain. Restoring DHEA through supplementation is believed to promote a youthful hormonal state that is associated with optimal metabolic rate. 7-Keto DHEA is derived from a plant source that has been purified to match the substance naturally produced in the body. Studies suggest that 7-Keto improves the body's calorie burning ability at the most basic level by increasing resting metabolic rate—the number of calories burned through regular bodily functions such as breathing. 7-Keto is the weight management metabolite of DHEA–a gentler and safer form that supplies nutritional benefits without influencing testosterone or estrogen levels.
Razberi-K® raspberry ketones
Organic phenolic compounds found in raspberries, ketones are believed to optimize breakdown of fat in the body while promoting peak metabolic function. Some early animal research appears to suggest that raspberry ketones may influence the way lipids are metabolized in fat cells; specifically, raspberry ketones are believed to optimize the breakdown of white adipose tissue. Raspberry ketones have also been found to stimulate the secretion of adiponectin, a hormone that regulates fat storage. Research shows a link between higher levels of adiponectin and lower levels of stored fat.
Green Coffee Bean Extract
Unroasted coffee beans retain their green hue and supply bioactive compounds called chlorogenic acids (CGAs) that are usually destroyed in the coffee bean roasting process. The CGAs found in green coffee beans are believed to promote healthy weight management by influencing sugar metabolism. Research has suggested that CGAs may inhibit the hepatic glucose-6-phosphatase enzyme, thereby modulating glucose production and promoting the blood sugar stability that is associated with healthy weight. SlimOne's green coffee bean extract is standardized to 50% minimum CGAs.
Research
In one study, 20 men and women took either a CLA supplement (0.6mg) or placebo daily while exercising in standardized 90-minute routines three times weekly. After 12 weeks, researchers reported that body fat was found to be significantly reduced in the CLA group, but not in the placebo group.
In one double-blind, placebo-controlled study designed to evaluate long-term effects of CLA supplementation, 180 volunteers took CLA-free fatty acid (FFA), CLA- triacylglycerol, or placebo over the course of one year. At the study's end, researchers concluded that supplementation with either the FFA or triacylglycerol form of CLA was associated with significant reductions in body fat mass (BFM) and a tendency towards greater lean body mass.
An early study has suggested that 7-Keto may help with resting metabolic rate of overweight adults. In the study, which included 40 subjects, supplementation with 7-Keto was found to significantly increase resting metabolic rate above basal levels in only seven days. Researchers suggested 7-Keto may benefit overweight individuals with low energy expenditure.
Servings Per Container: 45
Take 4 to 6 capsules daily in divided doses, preferably with a meal, as a dietary supplement or as directed by a qualified health care professional.
Serving Size: 4 Capsules
Amount Per Serving
Calories … 26
Calories from Fat … 25
Total Fat … 2.70g
Saturated Fat … 0.10g
Monounsaturated Fat … 0.30g
Polyunsaturated Fat … 2.30g
Weight Management Proprietary Blend … 3000mg
Conjugated Linoleic Acid 80% oil (CLA); Green Coffee Bean extract (Coffea sp.) (fruit) [Standardized to 50% minimum Chlorogenic acids]; Razberi-K® Raspberry Ketones [4-(4-hydroxyphenyl) butan-2-one]; 7-Keto® DHEA (3-Acetyl-7-oxo-dehydroepiandrosterone)
Other Ingredients: gelatin (capsule), chlorophyll, d-alpha tocopheryl acetate.
This product contains NO egg, fish, peanuts, crustacean shellfish (lobster, crab, or shrimp), soybeans, tree nuts, wheat, yeast, gluten, rice, sugar, or artificial sweeteners, flavors, colors or preservatives.
Razberi-K® is a registered trademark of Integrity Nutraceuticals International, Inc.
7-Keto® is a trademark of InterHealth Nutraceuticals, U.S. Patents No. 5, 585, 371; 6, 153, 606; 6, 489, 313; 7, 553, 829; 7, 199, 116.
References
1. Thom, E, Wadstein J, Gudmundsen O. Conjugated Linoleic Acid Reduces Body Fat in Healthy Exercising Humans. The Journal of International Medical Research. 2001;29:392-396.
2. Kamphuis MMJW, et al. The effect of conjugated linoleic supplementation after weight loss on body weight regain, body composition, and resting metabolic rate in overweight subjects. International Journal of Obesity (2003) 27, 840-847.]
3. Gaullier JM, et al. Conjugated linoleic acid supplementation for 1 y reduces body fat mass in healthy overweight humans. Am J Clin Nutr 2004;79:1118 –25.
4. Park KS. Raspberry ketone increases both lipolysis and fatty acid oxidation in 3T3-L1 adipocytes. Planta Med. 2010 Oct;76(15):1654-8. doi: 10.1055/s-0030-1249860. Epub 2010 Apr 27.
5. Ong KW, Hsu A, Tan BKH (2012) Chlorogenic Acid Stimulates Glucose Transport in Skeletal Muscle via AMPK Activation: A Contributor to the Beneficial Effects of Coffee on Diabetes. PLoS ONE 7(3): e32718. doi:10.1371/journal.pone.0032718
6. Morimoto C, et al. Anti-obese action of raspberry ketone. Life Sci. 2005 May 27;77(2):194-204. Epub 2005 Feb 25.
7. Henry-Vitrac C, et al. Contribution of chlorogenic acids to the inhibition of human hepatic glucose-6-phosphatase activity in vitro by Svetol, a standardized decaffeinated green coffee extract. J Agric Food Chem. 2010 Apr 14;58(7):4141-4.
8. Zenk JL, et al. HUM5007, a novel combination of thermogenic compounds, and 3-acetyl-7-oxo-dehydroepiandrosterone: each increases the resting metabolic rate of overweight adults. J Nutr Biochem. 2007 Sep;18(9):629-34.
Do not use if you are pregnant or nursing. Not for use by individuals under the age of 18 years.
admin
March 6, 2017
*Animal
,
1654-8. doi
,
7-Keto® DHEA
,
Acid Stimulates Glucose
,
adipocytes
,
adiponectin
,
adrenal glands
,
adults
,
age-related weight gain
,
Agric Food Chem.
,
AMPK Activation
,
and
,
Anti-obese action
,
Apr
,
artificial sweeteners
,
basal levels
,
basic level
,
beneficial effects
,
Benefits
,
BFM
,
blood
,
blood glucose
,
blood sugar
,
blood sugar stability
,
blood sugar support
,
body
,
Body Fat
,
body fat mass
,
body weight regain
,
breakthrough medinutritional supplement
,
burning ability
,
calories
,
capsules
,
cells
,
chlorogenic acids
,
chlorophyll
,
CLA
,
CLA group
,
CLA supplement
,
CLA supplementation
,
CLA- triacylglycerol
,
CLA-free fatty acid
,
Clin Nutr
,
Coffea sp
,
coffee
,
coffee bean extract
,
coffee bean roasting
,
colors
,
Conjugated Linoleic Acid
,
conjugated linoleic supplementation
,
conjunction
,
course
,
d-alpha tocopheryl acetate.
,
Description
,
Description Clinically
,
desirable body composition
,
diabetes
,
diet
,
dietary supplement
,
doses
,
e32718. doi
,
early animal research
,
early study
,
effective nutrients
,
energy
,
Epub
,
estrogen levels
,
et al
,
exact mechanisms
,
exercise
,
exercise program
,
Extract
Unroasted coffee
,
fat cells
,
fat metabolism
,
fat storage
,
fats
,
fatty acid
,
fatty acid oxidation
,
FFA
,
fish
,
food
,
Form
,
Fruit
,
function
,
Gaullier JM
,
gel capsules
,
glucose
,
glucose production
,
gluten
,
grass-fed beef
,
greater lean body
,
green coffee
,
green coffee bean
,
green coffee beans
,
green coffee extract
,
green hue
,
Gudmundsen O.
,
health
,
health care
,
healthy body composition
,
healthy diet
,
Healthy Exercising Humans
,
healthy overweight humans
,
healthy weight management
,
Henry-Vitrac
,
hepatic glucose-6-phosphatase activity
,
hepatic glucose-6-phosphatase enzyme
,
higher levels
,
HUM5007
,
hunger hormone
,
Inc.
7-Keto®
,
individuals
,
influence insulin sensitivity
,
ingredients
,
inhibition
,
Integrity Nutraceuticals International
,
InterHealth Nutraceuticals
,
International Journal
,
International Medical Research.
,
Kamphuis MMJW
,
Key
,
key ingredients
,
lean body mass
,
leptin
,
levels
,
Life Sci.
,
link
,
linoleic acid
,
linoleic acid supplementation
,
lipids
,
lipolysis
,
long-term effects
,
low energy expenditure
,
lower levels
,
management
,
meal
,
MediNutritionals
,
metabolic function
,
metabolic rate
,
metabolism
,
minimum CGAs
,
minimum Chlorogenic
,
Monounsaturated Fat
,
Morimoto
,
Muscle
,
natural ingredients
,
novel combination
,
number
,
Nutr Biochem.
,
nutrients
,
NUTRITIONAL BENEFITS
,
nutritional support
,
nuts
,
obese
,
Omega-6
,
omega-6 fatty acid
,
optimal metabolic rate
,
Optimizes breakdown
,
overweight
,
overweight adults
,
overweight individuals
,
overweight subjects
,
Park KS
,
peak metabolic function
,
peak metabolic performance
,
phenolic compounds
,
placebo group
,
placebo-controlled study
,
plant source
,
Planta Med.
,
PLoS
,
Polyunsaturated Fat
,
preservatives
,
process
,
product
,
Promotes
,
Proprietary
,
proven natural ingredients
,
raspberries
,
raspberry ketones
,
raspberry ketones
Organic
,
razberi-k® raspberry ketones
,
reduces body
,
References
,
regular bodily functions
,
researchers
,
resting metabolic rate
,
resting metabolic rate—the
,
safer form
,
Saturated Fat
,
secretion
,
Sep
,
Serving
,
Serving Size
,
Servings
,
Serving
Calories
,
significant reductions
,
Size
,
Skeletal Muscle
,
SlimOne Patient
,
SlimOne™
,
Source
,
soybeans
,
standardized 90-minute routines
,
stimulant
,
Studies
,
study
,
sugar
,
sugar metabolism
,
supplies
,
supply bioactive compounds
,
support
,
Svetol
,
Tan BKH
,
testosterone
,
thermogenic compounds
,
times
,
Total Fat
,
trademark
,
Transport
,
tree nuts
,
triacylglycerol form
,
U.S. Patents No.
,
Unique Properties Patient
,
vegetable oils
,
volunteers
,
Wadstein
,
way
,
weight
,
weight gain
,
weight loss
,
weight management
,
weight management metabolite
,
weight management nutrients
,
Weight Management Proprietary
,
weight management results
,
White
,
white adipose tissue
,
Women
,
yeast
,
youthful hormonal state
,
youthful hormones
,
Zenk JL
,
–25.
Supplements
No Comments »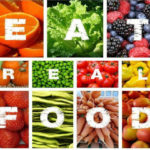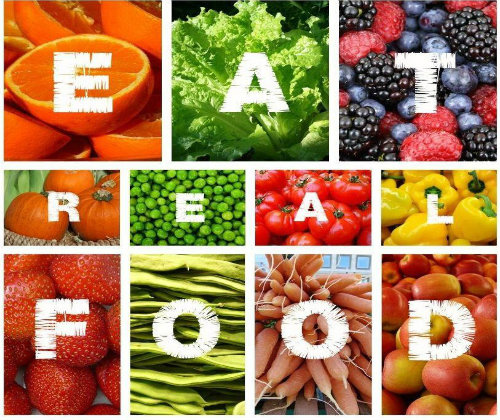 1. You'll become more mindful.
Which one takes longer and really makes you slow down? Eating clean also means eating with purpose and savoring food. That means a better relationship with everything from radishes and radicchio to red velvet cupcakes (which you'll no longer crave).
2. You'll save money.
Kiss sick days and medical bills goodbye when you get nutrients from eating clean, real food. Plus, shopping locally and in season makes sense– and cents. Planning clean meals for the week is cost-effective if you make a list and stick to it, as there's no chance of overspending at the store.
3. You'll live longer.
Study after study has shown that consuming these foods can lengthen your life-span. And in a study published in the American Journal of Epidemiology, European researchers have found that increasing your produce intake to more than 569 grams per day reduces your risk of mortality by 10 %.
4. You'll have better relationships.
Preparing clean meals takes time, just the kind of time that allows for easy, relaxed conversations with your kids, spouse and other family members and friends. If they're too busy with screen time to share stove-top time, point them to the Johns Hopkins Bloomberg School of Public Health 2014 study, published in Public Health Nutrition, showing good health comes from home cooking.
5. You'll be smarter.
Eating a healthy diet rich in fruits, vegetables, fish and nuts keep our minds sharper and our memories stronger by a whopping 24 %, proved a study published in spring 2015 in Neurology. Our brains also function better with nutrients such as omega-3 fatty acids, as shown in Nature Reviews Neuroscience, while they slow and sputter down when we fill them with sugar (including alcohol), fast food and the wrong kinds of fats. If that's all too much too think about, remember one point from the Nature Reviews Neuroscience report: A balanced diet means better brain health.
See also 9 Amazing Brain Boosters to Add to Your Diet.
6. You'll have more energy.
Adam and Eve were onto something when they bit into that apple: Fruit is just one of many clean foods that provide an instant dose of energy. High-fiber fruits like apples take longer to digest and can instantly stave off that afternoon slump while providing critical vitamins for the evening ahead. Other pick-me-ups include quinoa, almonds, eggs, kale, citrus fruit and a good-old-fashioned glass of water.
7. You'll be better in bed.
Mamma mia! Women with metabolic function in Italy and other regions of the Mediterranean enjoy a healthier sex life than those in the US, thanks to the components of their diet– yep, vegetables, fruits, nuts, whole grains and olive oil. That's what researchers found in a comprehensive study published in the International Journal of Impotence Research.
8. You'll help the planet survive.
There's an oft-quoted statistic that food travels approximately 1,500 miles from farmer to consumer in the United States. By eating seasonal and local foods, as recommended by Clean Eating, you can help reduce your carbon footprint. As the American Journal of Clinical Nutrition reported in 2003, "The major threat to future survival and to US natural resources is rapid population growth"and "the lacto-ovo vegetarian diet is more sustainable than the average American meat-based diet.
9. You'll be stronger.
The lean protein that comprises part of the clean-eating philosophy builds lean muscle mass and boosts metabolism, found a study presented at The Obesity Society's annual meeting in 2014. Some mighty choices for your muscles (in addition to animal-based products like chicken, fish and lean beef) include quinoa, chickpeas, nuts, spinach and seeds.
10. You'll be happier.
Food and mood go hand in hand. And the better the food, the better your mood. If you need to brighten your day, go for berries, bananas, coffee, lean proteins, chocolate, omega-3 and turmeric fatty acids, all proven to boost your mental state.
admin
April 18, 2016
*Animal
,
afternoon slump
,
almonds
,
Amazing Brain Boosters
,
American Journal
,
American meat-based diet
,
and
,
animal-based products
,
Apple
,
apples
,
bananas
,
bed
,
Benefits
,
berries
,
better brain health
,
better relationship
,
better relationships
,
better your mood
,
boosts
,
brains
,
carbon footprint
,
cents
,
chance
,
chickpeas
,
Clean Eating
,
clean foods
,
clean meals
,
clean-eating philosophy
,
Clinical Nutrition
,
coffee
,
components
,
comprehensive study
,
consumer
,
conversations
,
critical vitamins
,
diet
,
Easy
,
energy
,
Epidemiology
,
European researchers
,
Eve
,
Family
,
family members
,
farmer
,
fast food
,
fats
,
fatty acids
,
Fiber
,
fish
,
food
,
foods
,
friends
,
Fruit
,
function
,
future survival
,
good health
,
good-old-fashioned glass
,
grains
,
grams
,
hand
,
health
,
healthier sex life
,
healthy diet
,
healthywithjodi.com
,
High-fiber fruits
,
home
,
home cooking
,
Hopkins Bloomberg School
,
Impotence Research.
,
instant dose
,
intake
,
International Journal
,
Italy
,
Johns
,
kale
,
kids
,
kind
,
Kiss
,
lacto-ovo vegetarian diet
,
lean beef
,
lean muscle mass
,
lean protein
,
lean proteins
,
life-span
,
list
,
local foods
,
major threat
,
Mamma mia
,
Meatless.
,
medical bills
,
mental state
,
metabolic function
,
metabolism
,
mighty choices
,
miles
,
minds
,
money
,
mood
,
mortality
,
Muscle
,
muscles
,
natural resources
,
nature
,
Nature Reviews Neuroscience
,
Neurology
,
nutrients
,
nutrition
,
nuts
,
Obesity Society
,
oft-quoted statistic
,
olive oil
,
omega-3 fatty acids
,
pick-me-ups
,
planet
,
point
,
produce intake
,
protein
,
public
,
Public Health Nutrition
,
purpose
,
quinoa
,
radicchio
,
radishes
,
rapid population growth
,
real food
,
red velvet cupcakes
,
researchers
,
Reviews Neuroscience report
,
risk
,
School
,
screen time
,
season
,
sense
,
spinach
,
spouse
,
spring
,
stick
,
store
,
stove-top time
,
study
,
sugar
,
thanks
,
time
,
Turmeric
,
turmeric fatty acids
,
United States
,
vegetables
,
vegetarian
,
vitamins
,
water
,
Women
,
wrong kinds
,
yep
Health Blog, Tips and Tricks
No Comments »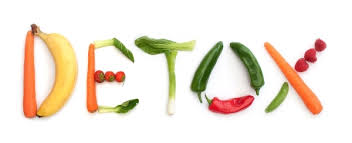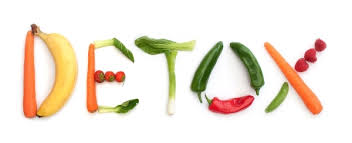 To Detox or Not to Detox?  Is that the Question?
Lets start with the real question?
What is Detox?
The simple definition is this:  a process or period of time in which one abstains from or rids the body of toxic or unhealthy substances; detoxification.
Cleansing and Detoxing have be around for hundreds of years.  Since ancient times, individuals had actually already recognized the numerous benefits of cleansing. The Chinese started with vapor bathing in their lots of hot water pools, and the Japanese are firm followers of detoxing by steaming in their warm mineral swimming pools.
We all know that the 'detox craze' is upon us so I decided to compile a few of my favorite detox articles for your perusal.  These articles are from all different types:  doctors, stay at home moms, some in favor of cleansing, some think it is a bunch of crap.  You can decide for your self, either way it is very informative.
What Happens in Your Body During a "Cleanse" or "Detox"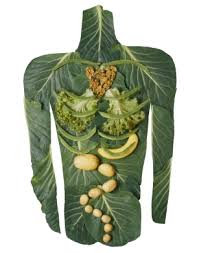 Juice cleanses, colon cleanses, fruit detoxes, sugar detoxes—we've all seen these things, but do they actually work? What are they supposed to do? Let's take a look at the science behind the fad.
Cleanses and detoxes are trendy, popular, and promise to clear out nasty toxins from your body and make you healthier. It's a tall promise. So, we decided to talk with Las Vegas-based registered dietitian Andy Bellatti, nutrition researcher Kamal Patel, and science writer and educator Beth Skwarecki to see if they can measure up to the claims.

What Cleanses and Detoxes Promise
There are tons of different cleanses and detoxes. For the most part, a cleanse and a detox are the same thing. They're typically used interchangeably and have the same basic goals: to remove "harmful" things from your body. Sometimes, they aim to target a specific organ like the liver or colon, and supposedly, detoxing makes you feel better.
There's no specific definition of a detox or cleanse, but they often involve limiting your food intake to pressed juice, avoiding specific types of food, or drinking a concoction of juices that supposedly rids your body of toxins. These supposed toxins are rarely described by cleansers in detail, but generally referred to as "poisons" or "pollutants." In the medical field, toxins can refer to just about anything, from alcohol, to foods, to medicines, to asbestos. "Detoxing" can also refer to treatment for drug addiction, but that's very different—here, we're specifically discussing these food-and-drink cleanses.
There are far too many of these cleanses and detoxes to dig through, but here are 10 that Shape Magazine deemed popular in the last year, to give you an idea of what they're all about. As an example, let's take a closer look at the Master Cleanse, one of the most longstanding and popular cleanses out there. Here's an excerpt from the book that describes exactly how the Master Cleanse works:
The cleanse starts with a herbal laxative tea both morning and evening. If this is not sufficient to clean out the intestinal tract, he advises a salt-water wash. These stops are necessary to remove the toxins loosened by the lemon juice cleanse.
I was then to drink between six and twelve glasses of lemonade, which consisted of lemon and maple syrup in proper proportions, with a small amount of cayenne added to wash out the mucus loosened by the cleanse.
Sounds gross, right? Well, it might be worth it for you if you believe the promises purported by Master Cleanse creator Stanley Burroughs:
For the novice and the advanced student alike, cleansing is basis for elimination of every kind of disease. The purpose of this book is to simplify the cause and the correction of all disorders, regardless of the name or names. As we eliminate and correct one disease, we correct them all, for every disease is corrected by the same process of cleansing and building positive good health.
The hyperbole goes on from there, but you get the idea. Kamal Patel sums most cleanses up like so:
What ties these diets together is a dual aim: weight loss plus a notion that we have built-up toxins in the body which are slowing us down and possibly killing us. So a typical cleanse, let's say of juices only, is meant to shift your intestines away from digestion and absorption and towards "ridding the body of toxins". That's where the benefits are claimed to lie, but they may actually lie elsewhere.
Most cleanses have similar promises, claiming that going on some sort of juice fast (or other cleanse) can free your body of harmful toxins.
What Happens in Your Body When You're On a Cleanse
We're all aware that fruit and vegetables are good for us, so following that logic suggests that a diet of just fruit and vegetables must be super healthy, right? Right??
Not really. If you drink nothing but juice for a week, you'll lose weight, but it's because you're not eating, not because your body is "detoxing". Water is stored in your muscles with glycogen. When you eat a low calorie diet, you use up those glycogen stores, and lose the water weight with it. You'll gain that water weight right back when you return to your normal diet. You're also missing out on all those other vital nutrients like fat, fiber, and protein. In fact, some cleanses suggest that you avoid exercise when you're on them because your caloric intake is so low—which leads to fatigue and dizziness.
After a few days, your body is basically running on fumes, and without protein your body might start to break down muscle tissue instead. Likewise, the lack of fiber in your diet tends to impact the function of your large intestine, which might explain why people tend to describe their gut feelings on a juice cleanse as similar to the stomach flu.
Most importantly, a juice cleanse doesn't do anything that your body doesn't already do on its own. Andy Bellatti reminds us that our bodies are already pretty good at removing toxins. If they weren't, and you needed a yearly detox, we'd all probably be dead:
Will drinking nothing but juice for three or five days land you in the hospital or result in irreversible nutrient deficiencies? No, but it is also unnecessary. Our bodies remove toxins on a daily basis thanks to the kidneys, lungs, and liver. The whole point of going to the bathroom is to flush out toxins!
Beth Skwarecki adds that while most of these cleanses and detoxes aren't dangerous, they can cause some problems. Since juices don't include much fiber, the body ends up absorbing more fructose sugar, which—as we all know—isn't good for you:
The ones that are mostly sugar (like with lots of fruit juices, or the lemonade thing) may put you on a sugar crash roller coaster and negate the potential good effects of fasting that have to do with insulin sensitivity and such.
The good news on depriving yourself is that it takes months to get any serious vitamin deficiencies. Most of these cleanses are probably stupid but not seriously harmful (if all you're doing is restricting food for a few days). As for the claims of eliminating toxins, well, even the ones that name specific toxins don't actually give any mechanism by which the diet/herbs they're pushing affect what your body does with them.
Skwarecki's final point is key: most commercial detoxes don't list what a toxin is. And even when they do, they don't give an evidence that they work. If they did, we could test the effectiveness of their claims. In a 2009 investigation by Sense about Science, they checked 15 commercial detox products and found that none could name toxins, agree on a definition of detox, or supply any evidence for their claims.
All of this is to say: the only thing a detox or juice cleanse actually does to your body is make you hungry and nutrient deprived for a few days.

Better Alternatives to Cleanses
So, cleanses don't really do anything productive and a special juice mixture won't remove toxins from your system. That doesn't mean you can't do other things to get your health back on track.
In fact, the idea of a cleanse is basically just a reboot of your diet, which Bellatti agrees with:
There is something to be said for doing "food resets." That is, going back to the basic tenets of healthful eating (mainly eating whole, minimally processed, largely plant-based foods) to reaccustom the taste buds to more subtle flavors. That, however, should not be confused with a cleanse.
But he does add:
Nutrition and health is about the big picture. What you do for five or seven days out of the year is pretty inconsequential.
Rather than worry about 'detoxing,' people would be better off thinking about eating nutritious, health-promoting foods on a daily basis. Think leafy greens, beans, whole fruit, nuts, and seeds. The idea that six months of unhealthy eating can somehow be remedied by drinking nothing but green juice for 72 hours is erroneous.
Likewise, an actual fast, as in, just drinking water, has some research showing that it's useful. Patel explains:
Cleanses sometimes involve fasting or near-fasting, and that can actually have benefits, unless you have medical conditions or do it for too long. There is ampleresearch demonstrating the effect of fasting on longevity; how fasting promotes autophagy, reduces mitochondrial oxidative stress, general decrease in signals associated with aging, and the potential to prevent and treat chronic illness, at least on some level. "Intermittent fasting" may be a viable option for those otherwise looking at specific cleanse diets. You basically limit eating to a few hours a day (typically around 8). That is a simple and sustainable way of eating, and doesn't involve buying cleanse products.
Health and nutrition might seem like a confusing mess, but a healthy diet is really all you need. Not a gimmick, not a week long cleanse, not a detox. You'll need a full reboot of your diet.
by
There is a lot of misunderstanding about what a detox is and how to do it, so let me explain how I understand detoxification.
Detoxification is what your body does naturally to neutralize, transform or get rid of unwanted materials or toxins. It is a primary function of the body, constantly working and interacting with all other functions of the body. So when I am talking about detoxification, it is about improving and optimizing the function of your body's own detoxification systems. This is done by decreasing the amount of toxins we put into our bodies while at the same time supporting our body's detoxification and elimination systems with the nutrients it needs to function properly.
As a culture we are very aware of our external cleanliness. We clean our teeth daily, we bath and wash our hair daily or every other day and we like to look and smell clean because it makes us feel better. Similarly, I see detoxification as internal cleansing. The problem is that it's often hard to know when our internal cleansing mechanisms are not functioning well. Unlike other parts of our body it is very hard to know how well our liver is working, and our liver is the main detoxification organ. Apart from synthesizing and secreting bile, the liver acts as a filter for toxins and bacteria in the blood and chemically neutralizes toxins, converting them into substances that can be eliminated by the kidneys.
Although it is mostly ignored by our current medical system, the detoxification system is a key component of our body's functioning. Most of the molecules made by our bodies every day, are for getting rid of waste products. We need hundreds of enzymes, vitamins and other molecules to help rid the body of unwanted waste products and chemicals. We need to manufacture these molecules to help take the good from what we ingest and get rid of the unwanted. Although the bulk of the work is done by the liver and the intestinal tract, the kidneys, lungs, lymphatic system and skin are all involved in this complex detoxification system.
The purpose of a detoxification program is primarily to support these organs of elimination so that toxins present in the body can be metabolized and excreted. Time and time again I've seen the benefits a good internal cleanse can bring.
5 Reasons You Need to Detox and 5 Ways to Detox, Lose Weight & Feel Great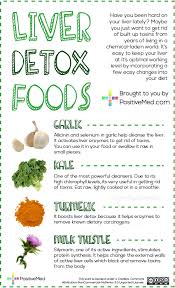 Most of us equate a detox with deprivation—or worse. We think hunger, weird food, kale juice and colonics. We might feel better at the end, but is it really worth the pain and suffering? The thing is, you don't have to suffer. There's another kind of detox that's all about fabulous, delicious food. It's a new kind of detox that's a giant jumpstart for your health and a reboot for your metabolism. It's fun, easy to do and a direct route to feeling fabulous. It's what I do with my patients, and you can do it in just 10 days.
Over the last 20 years, I've taken care of tens of thousands of patients who suffered from the harmful effects of the wrong foods: industrial, factory-made science projects, boatloads of sugar and flour—152 pounds of sugar and 146 pounds of flour per person per year, to be exact! It's done more than make them struggle with weight and yo-yo diets. It's completely derailed their health. Worse, they blame themselves for not being able to succeed at controlling their eating habits or cravings.
Millions of us, over half the population, suffer from FLC Syndrome. That's when you Feel Like Crap. Sometimes it's annoying little symptoms such as achy joints or muscles, brain fog, fatigue, headaches, allergies or gas, or more serious problems such as autoimmune diseases, migraines, asthma, acne, irritable bowel, reflux, arthritis or worse.
When I use the word "detox" I mean a scientifically designed medical detox from sugar, and all things that turn to sugar. The fun part is that it's done simply by taking out the bad stuff and putting in the good stuff…lots of good stuff. Maybe I should call it The Feel Good with Good Stuffplan!
5 Reasons You Need to Detox
You have FLC Syndrome: Feel Like Crap.
You wake up feeling less than vital, vibrant, alive, joyful and full of energy. Even if you are thin but have symptoms of being toxic like fatigue, brain fog, achiness, digestive issues, allergies, headaches—really any symptoms at all—the detox can help heal you quickly. Most of us don't connect what we're eating to how we feel. In the 10-day "feel good with good stuff" plan—the program in my new book, The Blood Sugar Solution 10-Day Detox Diet—you will learn how you have put up with needless suffering. Feeling good is only a few days away.
You can't lose weight and keep it off (you want to fit into your jeans).
The scientific establishment has convinced us that losing weight is just a matter of calories in/calories out, that it's about energy balance, about eating less and exercising more. How's that working out for you? Probably not so well! Problem is, the scientific establishment is different from the established science. The science says sugar and flour calories are WAY different. First, they trigger addiction and overeating. Second, they spike insulin and inflammation, which makes you store belly fat and blocks your ability to feel full. The verdict is in: Sugar calories are worse than whole food calories. Sugar spikes insulin and triggers inflammation, a double whammy guaranteed to mess up any attempt at long-term weight loss.
You can't control your sugar and carb cravings (you may be suffering from food addiction).
The fact is that sugar and flour are biologically addictive. The science behind it is clear and conclusive. Yet we blame the fat person for being a lazy glutton, which leads to shame and guilt. I am here to tell you it's not your fault. Your biology has been hijacked by the food industry. They have done a hostile takeover of your taste buds, brain chemistry, hormones and metabolism. More than 300 food industry insiders spilled the beans to Michael Moss in his book, Salt, Sugar and Fat, explaining they hire "craving experts" to create the "bliss point" of junk food to create "heavy users" and increase their "stomach share." Sugar is the new nicotine. In fact, sugar is eight times more addictive than cocaine. If you are trying to use willpower to lose weight you will fail. You have to use science to unhook yourself from the addictive power of sugar, flour and hyper-processed, hyper-palatable food-like substances (or "non-food junk" as my friend Dr. Aviva Romm calls it).
You never have detoxed.
Most of us have never in our life taken 10 days to put nothing in our bodies but delicious, whole clean food. Just 10 days. Even if you think you are healthy and feel good, you may not realize that your normal state is not your optimal state. Think of it as a tune-up, a super-quick, super-easy way to supercharge your health.
You need a STAYCATION.
All of us stray from living in a way that supports our health: too little sleep, too little exercise, too much bad food, too much stress, not enough time for ourselves. The best way to reset your life is a 10-day detox. Simple, delicious foods. No toxins or drugs, by which I mean sugar, flour, processed foods, caffeine or alcohol. Self-nurturing practices: deep breathing, sleeping 7-8 hours a night, a little exercise, self-love. All this works to get your body and mind back to their original factory settings—and quickly!
5 Ways to Detox, Lose Weight & Feel Great
So now that you know why you need a detox, how do you do it without pain and suffering? How do you take a shortcut to feeling great? Here's a little secret that the diet and food industry, the medical establishment and Big Pharma don't want you to know: Most of us are only a few days away from health and happiness. Even if you have a really bad case of FLC Syndrome or even a chronic disease, food is the most powerful medicine on the planet to fix it.
Be a turkey (a cold one) and take a drug holiday.
There is no way to handle a true physiological addiction except to stop it completely. Addicts can't have just one line of cocaine or just one drink. Go cold turkey. But you won't have to white-knuckle it because if you follow "5 Ways to Detox" you will automatically reset your body's neurotransmitters and hormones. Stop all forms of sugar, all flour products and all artificial sweeteners. They all cause increased cravings and slow metabolism, and lead to fat storage. This especially includes liquid sugar calories—a latte can have more sugar than a can of soda—that makes you eat more all day and drive storage of belly fat. Also get rid of anything with trans or hydrogenated fats and MSG (watch for hidden names). Ideally, for 10 days you avoid any foods that come in a box, package or can or have a label, and stick to real, whole, fresh food. And the best way to really detox is to give up all grains for 10 days. Give up all drugs, too. Caffeine and alcohol are the two biggest after sugar.
Power up the day with protein.
Protein, protein, protein at every meal, especially breakfast, is the key to balancing blood sugar and insulin and cutting cravings. Start the day with whole farm eggs or a protein shake. I recommend my Whole Food Protein Shake. Use nuts, seeds, eggs, fish, chicken or grass-fed meat for protein at every meal. A serving size is 4-6 ounces or the size of your palm.
Eat unlimited carbs (the right ones).
Yes, that's right. Unlimited carbs. Did you know that vegetables are carbs? And you get to eat as much as you want. Unlimited refills! There is one catch. I only mean the non-starchy veggies such as greens, the broccoli family (including cauliflower, kale and collards), asparagus, green beans, mushrooms, onions, zucchini, tomatoes, fennel, eggplant, artichokes, peppers, etc. What's out are potatoes, sweet potatoes, winter squash and beets—just for 10 days. Also skip grains and beans for 10 days. It supercharges the results so you lose weight and feel great.
Fight sugar with fat.
Fat is not a four-letter word. Fat doesn't make you fat, sugar does. Fat makes you full, balances your blood sugar and is necessary for fueling your cells. Along with protein, have good fats at every meal and snack including nuts and seeds, which also contain protein, extra virgin olive oil, coconut butter, avocados and omega-3 fats from fish.
Use friend power, not willpower.
Extraordinary new research shows that obesity is contagious. You are more likely to be overweight if your friends are overweight than if your parents or siblings are overweight. But health is contagious too. In a large social experiment I did with my friend Rick Warren at Saddleback Church we got 15,000 people to lose 250,000 pounds in a year by doing the program together. They met in small groups, helped, loved and supported each other. And those who did it together lost twice as much weight and got twice as healthy. I call it the Love Diet! Every "body" needs a "buddy." Find a friend or form a small group and do the detox together.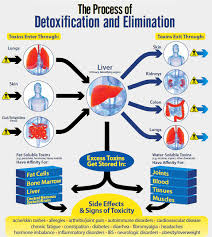 Body cleanse and detox diet tips for beginners
by
Deborahann Smith
Feeling sluggish or out of sync? Struggling with skin problems, aches and pains, or digestive problems? Can't seem to lose weight? It might be time for a body detox.
Practiced for centuries by cultures around the world — including ayurvedic and Chinese medicine systems — detoxification is about resting, cleaning and nourishing the body from the inside out. By removing and eliminating toxins, then feeding your body with healthy nutrients, detoxifying can help protect you from disease and renew your ability to maintain optimum health.
How does detoxification work?
Basically, detoxification means cleaning the blood. This is done by removing impurities from the blood in the liver, where toxins are processed for elimination. The body also eliminates toxins through the kidneys, intestines, lungs, lymph and skin. However, when this system is compromised, impurities aren't properly filtered and every cell in the body is adversely affected.
A detox program can help the body's natural cleansing process by:
Resting the organs through fasting;
2.Stimulating the liver to drive toxins from the body;
3. Promoting elimination through the intestines, kidneys and skin;
4. Improving circulation of the blood; and
5. Refueling the body with healthy nutrients."Detoxification works because it addresses the needs of individual cells, the smallest units of human life," says Peter Bennett, N.D., co-author of 7-Day Detox Miracle with Stephen Barrie, N.D., and Sara Faye.
How do you know if you need to detoxify?
Bennett suggests that everyone should detox at least once a year. However, Bennett cautions against detoxing for nursing mothers, children, and patients with chronic degenerative diseases, cancer or tuberculosis. Consult your health care practitioner if you have questions about whether detoxing is right for you.
Today, with more toxins in the environment than ever, "it's critical to detox," says Linda Page, N.D., Ph.D., the author of Detoxification. Page recommends detoxing for symptoms such as:
Unexplained fatigue
Sluggish elimination
Irritated skin
Allergies
Low-grade infections
Puffy eye or bags under the eyes
Bloating
Menstrual problems
Mental confusion
How do you start a detox?
First, lighten up your toxin load. Eliminate alcohol, coffee, cigarettes, refined sugars and saturated fats, all of which act as toxins in the body and are obstacles to your healing process. Also, minimize use of chemical-based household cleanersand personal health care products (cleansers, shampoos, deodorants and toothpastes), and substitute natural alternatives.
There are many how to articles on how to detox, and instructions for detox.  Many people detox for weightloss.  Some use DIY liquid diets for dieting.  Questions like how do I, or what do I do are common when talking about detox.
Another deterrent to good health is stress, which triggers your body to release stress hormones into your system. While these hormones can provide the "adrenaline rush" to win a race or meet a deadline, in large amounts they create toxins and slow down detoxification enzymes in the liver. Yoga, Qigong andmeditation are simple and effective ways to relieve stress by resetting your physical and mental reactions to the inevitable stress life will bring.
Which detox program is right for you?
There are many detoxification programs and detox recipes, depending on your individual needs. Many programs follow a 7-day schedule because, as Bennett explains, "it takes the body time to clean the blood." His program involves fasting on liquids for two days, followed by a carefully-planned five-day detox diet to allow the digestive system to rest. Page recommends a 3-7 day juice fast (drinking only fresh fruit and vegetable juices and water) as an effective way to release toxins.
Here are our five favorite detox diets:
Simple Fruit and Veggie Detox
Smoothie cleanse
Juice Cleanse
Sugar Detox
Hypoallergenic Detox
Top 10 ways to help your body detoxify
After a detoxification program, you can cleanse your body daily with these diet, supplements and lifestyle practices:
1. Eat plenty of fiber, including brown rice and organically-grown fresh fruits and vegetables. Beets, radishes, artichokes, cabbage, broccoli, spirulina, chlorella, and seaweed are excellent detoxifying foods.
2. Cleanse and protect the liver by taking herbs such as dandelion root, burdock and milk thistle, and drinking green tea.
3. Take vitamin C, which helps the body produce glutathione, a liver compound that drives away toxins.
4. Drink at least two quarts of water a day.
5. Breathe deeply to allow oxygen to circulate more completely through your system.
6. Transform stress by emphasizing positive emotions.
7. Practice hydrotherapy by taking a very hot shower for five minutes, allowing the water to run on your back. Follow with cold water for 30 seconds. Do this three times, and then get into bed for 30 minutes.
8. Sweat in a sauna so your body can eliminate wastes through perspiration.
9. Dry-brush your skin or try detox foot spas/foot baths to remove toxins through your pores. Special brushes are available at natural products stores.
10. What is the most important way to detoxify? "Exercise," says Bennett. "Yoga or jump-roping are good. One hour every day." Also try Qigong, a martial-arts based exercise system that includes exercises specifically for detoxifying or cleansing, as well as many other exercises with specific health benefits.
You Can't Detox Your Body.  It's a Myth.  So How do You get Healthy?
Whether it's cucumbers splashing into water or models sitting smugly next to a pile of vegetables, it's tough not to be sucked in by the detox industry. The idea that you can wash away your calorific sins is the perfect antidote to our fast-food lifestyles and alcohol-lubricated social lives. But before you dust off that juicer or take the first tentative steps towards a colonic irrigation clinic, there's something you should know: detoxing – the idea that you can flush your system of impurities and leave your organs squeaky clean and raring to go – is a scam. It's a pseudo-medical concept designed to sell you things.
"Let's be clear," says Edzard Ernst, emeritus professor of complementary medicine at Exeter University, "there are two types of detox: one is respectable and the other isn't." The respectable one, he says, is the medical treatment of people with life-threatening drug addictions. "The other is the word being hijacked by entrepreneurs, quacks and charlatans to sell a bogus treatment that allegedly detoxifies your body of toxins you're supposed to have accumulated."
If toxins did build up in a way your body couldn't excrete, he says, you'd likely be dead or in need of serious medical intervention. "The healthy body has kidneys, a liver, skin, even lungs that are detoxifying as we speak," he says. "There is no known way – certainly not through detox treatments – to make something that works perfectly well in a healthy body work better."
Much of the sales patter revolves around "toxins": poisonous substances that you ingest or inhale. But it's not clear exactly what these toxins are. If they were named they could be measured before and after treatment to test effectiveness. Yet, much like floaters in your eye, try to focus on these toxins and they scamper from view. In 2009, a network of scientists assembled by the UK charity Sense about Science contacted the manufacturers of 15 products sold in pharmacies and supermarkets that claimed to detoxify. The products ranged from dietary supplements to smoothies and shampoos. When the scientists asked for evidence behind the claims, not one of the manufacturers could define what they meant by detoxification, let alone name the toxins.
Yet, inexplicably, the shelves of health food stores are still packed with products bearing the word "detox" – it's the marketing equivalent of drawing go-faster stripes on your car. You can buy detoxifying tablets, tinctures, tea bags, face masks, bath salts, hair brushes, shampoos, body gels and even hair straighteners. Yoga, luxury retreats, and massages will also all erroneously promise to detoxify. You can go on a seven-day detox diet and you'll probably lose weight, but that's nothing to do with toxins, it's because you would have starved yourself for a week.
Then there's colonic irrigation. Its proponents will tell you that mischievous plaques of impacted poo can lurk in your colon for months or years and pump disease-causing toxins back into your system. Pay them a small fee, though, and they'll insert a hose up your bottom and wash them all away. Unfortunately for them – and possibly fortunately for you – no doctor has ever seen one of these mythical plaques, and many warn against having the procedure done, saying that it can perforate your bowel.
Other tactics are more insidious. Some colon-cleansing tablets contain a polymerising agent that turns your faeces into something like a plastic, so that when a massive rubbery poo snake slithers into your toilet you can stare back at it and feel vindicated in your purchase. Detoxing foot pads turn brown overnight with what manufacturers claim is toxic sludge drawn from your body. This sludge is nothing of the sort – a substance in the pads turns brown when it mixes with water from your sweat.
"It's a scandal," fumes Ernst. "It's criminal exploitation of the gullible man on the street and it sort of keys into something that we all would love to have – a simple remedy that frees us of our sins, so to speak. It's nice to think that it could exist but unfortunately it doesn't."
That the concept of detoxification is so nebulous might be why it has evaded public suspicion. When most of us utter the word detox, it's usually when we're bleary eyed and stumbling out of the wrong end of a heavy weekend. In this case, surely, a detox from alcohol is a good thing? "It's definitely good to have non-alcohol days as part of your lifestyle," says Catherine Collins, an NHS dietitian at St George's Hospital. "It'll probably give you a chance to reassess your drinking habits if you're drinking too much. But the idea that your liver somehow needs to be 'cleansed' is ridiculous."
The liver breaks down alcohol in a two-step process. Enzymes in the liver first convert alcohol to acetaldehyde, a very toxic substance that damages liver cells. It is then almost immediately converted into carbon dioxide and water which the body gets rid of. Drinking too much can overwhelm these enzymes and the acetaldehyde buildup will lead to liver damage. Moderate and occasional drinking, though, might have a protective effect. Population studies, says Collins, have shown that teetotallers and those who drink alcohol excessively have a shorter life expectancy than people who drink moderately and in small amounts.
"We know that a little bit of alcohol seems to be helpful," she says. "Maybe because its sedative effect relaxes you slightly or because it keeps the liver primed with these detoxifying enzymes to help deal with other toxins you've consumed. That's why the government guidelines don't say, 'Don't drink'; they say, 'OK drink, but only modestly.' It's like a little of what doesn't kill you cures you."
This adage also applies in an unexpected place – to broccoli, the luvvie of the high-street "superfood" detox salad. Broccoli does help the liver out but, unlike the broad-shouldered, cape-wearing image that its superfood moniker suggests, it is no hero. Broccoli, as with all brassicas – sprouts, mustard plants, cabbages – contains cyanide. Eating it provides a tiny bit of poison that, like alcohol, primes the enzymes in your liver to deal better with any other poisons.
Collins guffaws at the notion of superfoods. "Most people think that you should restrict or pay particular attention to certain food groups, but this is totally not the case," she says. "The ultimate lifestyle 'detox' is not smoking, exercising and enjoying a healthy balanced diet like the Mediterranean diet."
Close your eyes, if you will, and imagine a Mediterranean diet. A red chequered table cloth adorned with meats, fish, olive oil, cheeses, salads, wholegrain cereals, nuts and fruits. All these foods give the protein, amino acids, unsaturated fats, fibre, starches, vitamins and minerals to keep the body – and your immune system, the biggest protector from ill-health – functioning perfectly.
So why, then, with such a feast available on doctor's orders, do we feel the need to punish ourselves to be healthy? Are we hard-wired to want to detox, given that many of the oldest religions practise fasting and purification? Has the scientific awakening shunted bad spirits to the periphery and replaced them with environmental toxins that we think we have to purge ourselves of?
Susan Marchant-Haycox, a London psychologist, doesn't think so. "Trying to tie detoxing in with ancient religious practices is clutching at straws," she says. "You need to look at our social makeup over the very recent past. In the 70s, you had all these gyms popping up, and from there we've had the proliferation of the beauty and diet industry with people becoming more aware of certain food groups and so on.
"The detox industry is just a follow-on from that. There's a lot of money in it and there are lots of people out there in marketing making a lot of money."
Peter Ayton, a professor of psychology at City University London, agrees. He says that we're susceptible to such gimmicks because we live in a world with so much information we're happy to defer responsibility to others who might understand things better. "To understand even shampoo you need to have PhD in biochemistry," he says, "but a lot of people don't have that. If it seems reasonable and plausible and invokes a familiar concept, like detoxing, then we're happy to go with it."
Many of our consumer decisions, he adds, are made in ignorance and supposition, which is rarely challenged or informed. "People assume that the world is carefully regulated and that there are benign institutions guarding them from making any kind of errors. A lot of marketing drip-feeds that idea, surreptitiously. So if people see somebody with apparently the right credentials, they think they're listening to a respectable medic and trust their advice."
Ernst is less forgiving: "Ask trading standards what they're doing about it. Anyone who says, 'I have a detox treatment' is profiting from a false claim and is by definition a crook. And it shouldn't be left to scientists and charities to go after crooks."
And That's That
You have officially been detoxed, or at least introduced to the concept.  I hope these articles were helpful and have given you enough information to make an informed decision on whether or not to detox.  I have linked most of the images to the best detox product/system that I have found, hope it helps.
admin
October 23, 2015
10-day detox
,
3-7 day juice
,
7-Day Detox Miracle
,
absorption
,
advanced student
,
alcohol-lubricated social lives
,
allergies
,
amino acids
,
amounts
,
ancient religious practices
,
ancient times
,
and
,
Andy Bellatti
,
annoying little symptoms
,
antidote
,
artificial sweeteners
,
autoimmune diseases
,
bacteria
,
bad food
,
basic goals
,
bed
,
belly fat
,
Benefits
,
best detox product/system
,
best way
,
Better Alternatives
,
big picture
,
blood
,
blood sugar
,
body
,
Body Body cleanse
,
body detox
,
body's detoxification
,
body's neurotransmitters
,
brain fog
,
brassicas
,
broccoli
,
broccoli family
,
brown rice
,
brush
,
built-up toxins
,
caffeine
,
calorie diet
,
calories
,
calories in/calories
,
cancer
,
carb cravings
,
cells
,
certain food groups
,
chance
,
children
,
Chinese medicine
,
Chinese medicine systems
,
chronic degenerative diseases
,
City University London
,
cleanse products
,
cleanses
,
closer look
,
coconut
,
coconut butter
,
coffee
,
cold turkey
,
cold water
,
colon cleanses
,
colonic irrigation
,
colonic irrigation clinic
,
commercial detox products
,
complex detoxification
,
consumer
,
cravings
,
daily basis
,
delicious food
,
delicious foods
,
detox
,
detox diet
,
detox diet tips
,
detox foot spas/foot
,
Detox Hypoallergenic Detox
,
detox industry
,
detox program
,
detox recipes
,
detox salad
,
Detox Smoothie cleanse
,
detox treatment
,
detox treatments
,
detoxification
,
detoxification enzymes
,
detoxification program
,
detoxification programs
,
detoxification systems
,
detoxification work
,
Detoxification works
,
diet
,
diet industry
,
dietitian Andy Bellatti
,
different cleanses
,
different types
,
digestion
,
diseases
,
Dr. Aviva Romm
,
Dry-brush your skin
,
dust
,
Easy
,
Eat unlimited carbs
,
eating habits
,
educator Beth Skwarecki
,
effect. Population studies
,
effective way
,
elimination Irritated skin
,
elimination systems
,
energy
,
environment
,
environmental toxins
,
Enzymes
,
exercise
,
Extraordinary new research
,
factory-made science projects
,
fail
,
Family
,
fasting promotes autophagy
,
fat storage
,
fats
,
favorite detox articles
,
favorite detox diets
,
Feel Good
,
Feel Great
,
Feel Like Crap
,
fennel
,
Fiber
,
firm followers
,
fish
,
five-day detox diet
,
FLC Syndrome
,
flour calories
,
food
,
food addiction
,
food calories
,
food industry
,
food industry insiders
,
food intake
,
Food Protein Shake
,
food resets
,
food-and-drink cleanses
,
foods
,
Form
,
forms
,
four-letter word
,
fresh food
,
friend Rick Warren
,
friends
,
fructose sugar
,
Fruit
,
fruit detoxes
,
fruit juices
,
function
,
gas
,
good fats
,
good health
,
good internal cleanse
,
good news
,
good stuff
,
Good Stuffplan
,
good stuff…lots
,
good thing
,
grains
,
green beans
,
green juice
,
green tea
,
gut
,
half
,
harmful toxins
,
headaches
,
healing
,
healing process
,
health
,
health benefits
,
health care
,
health care practitioner
,
health care products
,
health food stores
,
health-promoting foods
,
healthy balanced diet
,
healthy body work
,
healthy diet
,
healthy nutrients.
,
herbal laxative tea
,
herbs
,
home
,
home moms
,
hot water
,
hot water pools
,
human life
,
hyper-palatable food-like substances
,
idea
,
illness
,
important way
,
individuals
,
inevitable stress life
,
infections Puffy eye
,
information
,
intake
,
Intermittent fasting
,
internal cleansing mechanisms
,
intestinal tract
,
intestines
,
irreversible nutrient deficiencies
,
juice
,
juice cleanse
,
Juice cleanses
,
juice mixture
,
junk food
,
kale
,
kale juice
,
Kamal Patel
,
Key
,
key component
,
kidneys
,
kind
,
known way
,
large intestine
,
large social experiment
,
lead
,
leafy greens
,
Learn
,
lemon juice
,
lemon juice cleanse
,
life-threatening drug addictions
,
liquid
,
list
,
little bit
,
little exercise
,
little secret
,
little sleep
,
liver
,
liver compound
,
long cleanse
,
long-term weight loss
,
lose
,
lose weight
,
Love Diet
,
low calorie diet
,
main detoxification organ
,
maple syrup
,
martial-arts based exercise
,
massive rubbery poo
,
Master Cleanse
,
Master Cleanse creator
,
meal
,
medical conditions
,
medical detox
,
medical establishment
,
medical field
,
medical treatment
,
Medicine
,
Mediterranean diet
,
Menstrual problems Mental
,
metabolism
,
milk thistle
,
minerals
,
money
,
morning
,
MSG
,
Muscle
,
muscles
,
nasty toxins
,
natural cleansing process
,
natural products stores
,
new book
,
normal diet
,
numerous benefits
,
nursing mothers
,
nutrient
,
nutrients
,
nutrition
,
nutrition researcher Kamal
,
nuts
,
olive oil
,
optimum health
,
organically-grown fresh fruits
,
original factory settings—and
,
ounces
,
out
,
overweight
,
oxidative stress
,
parts
,
people
,
pH
,
place
,
planet
,
plant-based foods
,
plants
,
plan—the program
,
point
,
popular cleanses
,
positive good health
,
potatoes
,
potential good effects
,
pounds
,
primary function
,
process
,
processed foods
,
product
,
protein
,
public
,
pump disease-causing toxins
,
purpose
,
questions
,
radishes
,
real question
,
red chequered table
,
rest
,
right credentials
,
right ones
,
salt
,
salt-water wash
,
Saturated
,
science writer
,
scientific establishment
,
sedative effect relaxes
,
sense
,
Serving
,
Serving Size
,
seven-day detox diet
,
Shape Magazine
,
shorter life expectancy
,
shower
,
simple definition
,
Simple Fruit
,
Size
,
skin
,
skin problems
,
small group
,
small groups
,
snack
,
Solution 10-Day Detox
,
special juice mixture
,
specific cleanse diets
,
specific definition
,
specific health benefits
,
specific organ
,
specific toxins
,
specific types
,
squash
,
stick
,
stomach
,
store
,
Studies
,
sugar
,
sugar calories—a latte
,
sugar crash roller
,
sugar detoxes—we
,
Sugar spikes insulin
,
sugars
,
Super
,
super-easy way
,
support
,
sustainable way
,
sweat
,
sweet potatoes
,
symptoms
,
tall promise
,
taste buds
,
thanks
,
things
,
time
,
times
,
toxins
,
true physiological addiction
,
turkey
,
types
,
typical cleanse
,
UK charity Sense
,
ultimate lifestyle 'detox
,
unhealthy eating
,
unhealthy substances
,
University
,
unwanted waste products
,
vegetables
,
veggies
,
virgin olive oil
,
Vitamin
,
vitamins
,
warm mineral swimming
,
waste products
,
water
,
water weight
,
way
,
ways
,
weight
,
weight loss
,
weird food
,
White
,
winter squash
,
word detox
,
work
,
world
,
wrong foods
,
yearly detox
Health Blog, Tips and Tricks
No Comments »