artificial colors
now browsing by tag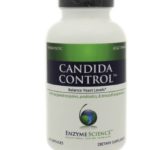 Candida Control
Enzyme Science
$34.50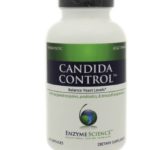 Candida Control™ includes two enzymes for maintaining normal yeast production.* The enzyme cellulase breaks down the cell wall of candida, while protease removes the toxins expelled during cell death.* This combination may ease discomforts common to cleansing (die-off).* Broccoli Seed extract, as well as beneficial microflora (probiotics), work together to support healthy detoxification.* Enzyme Sciences exclusive Thera-blend™ enzymes are effective throughout the entire digestive system, thereby ensuring complete digestion.* When formulated for therapeutic purposes, Thera-blend enzymes are customized for optimal performance throughout the entire body.
Servings Per Container: 42
Take 2 capsules three times per day on an empty stomach (1/2 hour before or 2 hours after a meal). More may be taken as directed by your healthcare practitioner.*
Serving Size: 2 capsules
Amount Per Serving
Cellulase Thera-blend™ … 70, 000CU
Protease Thera-Blend™ … 230, 000HUT
Broccoli Seed Extract … 40mg
Probiotic Blend … 1 Billion CFU
Bacillus subtilis, l.rhamnosus, l.casei, L.acidophilus, L.plantarum, L.bulgaricus, L.salivarius, L.paracasei
Other Ingredients: 100% vegetarian capsule (cellulose, water)
Contains NO: Dairy, egg, preservatives, salt, sucrose, soy, wheat, yeast, nuts, corn, gluten, casein, potato, rice, artificial colors or flavors
Contraindications: Candida Control should not be taken with any timed released medications that use cellulose as its time-release mechanism. Keep closed in dry place; avoid excessive heat.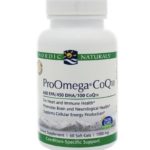 ProOmega-CoQ10 1000mg
Nordic Naturals
60 softgels $38.95
120 softgels $69.95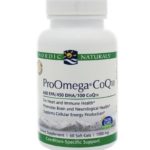 -Double-strength EPA+DHA for more omega-3s in fewer soft gels plus 100mg 
ubiquinone-form CoQ10
-Synergistic heart support
-Promotes brain and neurological health
ProOmega CoQ10 provides the same powerful EPA+DHA formula as our ProOmega, with 
the added heart health benefits of CoQ10. This formula helps supply the heart 
with the ATP it needs, and protects heart tissue from oxidative stress and 
damage.
Servings Per Container: 30
Two soft gels daily, with food, or as directed by your health care professional or pharmacist.
Serving Size: 2 soft gels
Amount Per Serving: 
Calories …20
Calories from Fat …18
Total Fat …2.0g
Saturated Fat …0.1g
Trans Fat …0g
Coenzyme Q10 …100mg
Total Omega-3s …1280mg
EPA …650mg
(Eicosapentaenoic Acid)
DHA …450mg
(Docosahexaenoic Acid) 
Other Omega-3s …180mg
Ingredients: purified deep sea fish oil (from anchovies and sardines), soft gel 
capsule (gelatin, glycerin, purified water, caramel color, natural lemon flavor), coenzyme Q10, beeswax, d-alpha tocopherol, rosemary extract (a natural 
preservative)
No gluten, milk derivatives, or artificial colors or flavors. Non-GMO.
PROTEIN NUTRITION
Aminolase. Arthur Andrew Medical
30 capsules $24.99
90 capsules $69.99
Worth every penny for anyone "training" and not just "working out!"
Ideal for body builders, runners, fitness enthusiasts, or anyone with an active lifestyle, Aminolase represents a breakthrough in protein nutrition for those using protein supplements or meal replacements to help build or maintain healthy muscle mass and accelerate muscle recovery. Aminolase should be taken with protein rich foods and all protein supplements including the following: whey, milk, casein, soy, pea, rice and hemp. Protein supplements are one of the richest sources of all nine essential amino acids that the body is unable to produce on its own; however all protein must first be processed into a usable form, which includes essential amino acids and beneficial peptides (i.e., Di and Tri-peptides). To be effective, protein must be broken down into a smaller particle size within approximately 90 minutes of consumption. This transit time represents the time from which protein passes from the stomach through the small intestine where digestion/absorption primarily occurs; from there it will be assembled into muscle building protein (a bio-usable form). Undigested protein will simply be excreted from the body, resulting in increased kidney stress and wasted amino acids, essentially pouring your expensive protein supplement down the toilet.*
Servings Per Container: 30
Consume 1 capsule of Aminolase™ per 25 grams of protein. Aminolase capsules may also be opened and added directly to your favorite protein supplement, or taken with any protein rich meal.
Serving Size: 1 capsule
Amount Per Serving:
Aminolase TPA™ … 250mg
Acid Stable Protease Blend
Other Ingredients: Cellulose (vegetarian capsules)
Aminolase is free of dairy, gluten, and soy allergens. Contains no artificial colors or preservatives.
Micro D-3 w/ Vitamin K and Trace Minerals
Nutrasal
2 oz. $16.95
Micro D-3 w/ KTM is an optimized form of Vitamin D3 in a base of Vitamin K2 and Trace Minerals. And, unlike other Vitamin D, Micro D-3 w/ KTM is superior in particle size, delivery technology, absorption and bioavailability. Vitamin D-3 doses have been steadily increasing from 400 IU to 2000 IU per day. And, in many cases, Doctors and Healthcare Professionals are recommending doses in excess of 5000 IU per day. Because Micro D-3 w/ KTM leverages the power of our new breakthrough delivery system (M.E.D.S Technology), you can get up to 10 times more vitamin D into the blood and body when compared to ordinary soft gelatin capsules and other liquid formulations.
Servings Per Container: 240
As a dietary supplement, take 1250IU )0.25ml) per day or as directed by your physician.
Serving Size: 0.25ml = 1250IU
Amount Per Serving
Vitamin D-3 … 1250IU
Other Ingredients: DI Water, Proprietary Blend of (Magnesium Lactate, Zinc Lactate, Copper, Chromium) MCT Oil, Phosphatidylcholine, Vitamin K2
Contains NO: wheat, gluten, corn, soy protein, yeast, dairy products, artificial colors, sweeteners, or preservatives.