Nutrition
now browsing by category
Nutrition can be food or supplements. They both work together to make you feel your best.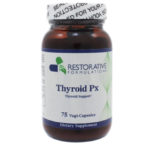 Are you fatigued?  Have you had your thyroid checked?  If your liver is sluggish how do you suppose you'll have enough energy in your body to go towards metabolism or thyroid production?  You have to treat the body as a whole and give it what it needs.  If you are not willing to change your diet, how do you expect to have more energy? If we get our nutrients from food…how long will your body function properly before it starts to fail on you?  Everyone wants a magic pill…so why not take whole food supplements?  Sounds like an easy start.  Call me and I can help you make sense of it all.
Here is one of the supplements that can help someone with a low thyroid.  No, I'm not a drug rep, just a Certified Holistic Nutritionist and this is PART of my job…
Thyroid Px, 75 capsules , $39.50
Features herbs and nutrients to support thyroid function. This formula is the most potent support we offer for healthy thyroid function. Provides the thyroid with the required nutrition and substrates. Supplies the building blocks for T3/T4 hormone synthesis. Promotes the activation of thyroid hormone.
Supports Metabolism

Promotes T4-T3 Conversion

Stabilizes Thyroid Peroxidase Antibodies

Optimizes Body Temperature

High dose Iodine/Iodide
Thyroid Px is a balanced blend of minerals and botanicals designed to support the healthy functioning of the thyroid gland while simultaneously maintaining healthy metabolic function. Thyroid Px optimizes thyroid function, normal body temperature and general metabolic rate.
This formula can help stabilize thyroid peroxidase immunoglobulins which is essential for normal thyroid activity. The powerful antioxidants selenium and zinc, as well as the myrrh guggul gum resin, help neutralize free radicals that affect iodothryonine-5-monodeiodinase enzyme activity, which is involved in the conversion of T4 to the active T3 hormone.
Iris species contain oleoresins in their roots and are historically claimed to move fluid (lymph). Myrrh Gum Resin is a powerful adaptogen which not only augments the thyroid, but also the liver and kidney. Studies suggest that Commiphoras constituents may help to increase iodine metabolism in the thyroid and T4-T3 conversion in peripheral tissues. Given the important role iodine plays in thyroid function, Thyroid Px includes 12 mg of Potassium iodide in 2 capsules.
Servings Per Container: 37
Adults take 1 to 2 capsules twice daily, with or without food, or as recommended by your health care practitioner. When increasing dose, do so gradually to a maximum dose of 4 capsules, twice daily. Never to exceed 8 capsules in a 24 hour period, nor to take high doses for more than 3 months.
Serving Size: Two capsules
Amount Per Serving
Vitamin D3 … 10mcg
(Cholecalciferol)(400IU)
Vitamin B12 … 400mcg
(Methylcobalamin)
Iodine … 12mg
(as Potassium Iodide)
Zinc … 6mg
(as Zinc Citrate)
Selenium … 200mcg
(as L-Selenomethionine)
Organic Blue Flag Root … 410mg†
(Iris spp.)
Guggul Myrrh Gum Resin … 240mg†
Organic Triphala Fruits … 160mg†
(Amla Fruit, Belleric myrobalan Fruit, Chebulic myrobalan Fruit)
Organic Ashwagandha Root … 150mg†
Organic Nettle Leaf … 150mg†
Organic Kelp … 110mg†
Organic Ginger Root … 20mg
Other Ingredients: Vegetable Cellulose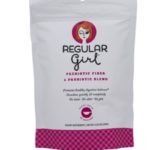 Do you have digestive problems or not as regular as you want? Try this all natural, fiber powder.  I'd be happy to consult with you about which whole food supplements are best for you and your body type and your desired goals.
Regular Girl-Powder
180grams or 30 Sticks $29.99
Clinically proven prebiotic soluble fiber (Sunfiber) and probiotics, created with the help of a woman dietitian. Regular Girl delivers true regularity, addressing both occasional constipation and diarrhea, without excess gas, cramping or bloating.* Low FODMAP Certified, Non GMO Project Verified, Gluten Free, Vegetarian and Kosher.
Excellent source of prebiotic soluble fiber.
Delivers true regularity without excess gas or bloating.*
Promotes balanced digestive health.*
Each serving contains 5 g prebiotic fiber and 8 billion active probiotics at time of manufacture.
Helps support favorable intestinal microflora.*
Offers a healthy and comfortable feeling of satiety.*
Low FODMAP Certified
Non-GMO Project Verified
Dissolves quickly and completely.
100% all natural and gluten free.
Certified Kosher and Vegetarian
Servings Per Container: 30 
As a dietary supplement, mix one packet (6g) in 6-8 oz of water or any non-carbonated beverage. May also be added to smoothies, cereals and more.
Serving Size: 6 Grams
Amount Per Serving
Calories … 10
Total Carbohydrates … 6g
Dietary Fiber … 5g
Sugars … <1g
SunFiber® Guar Fiber … 6g
Bifidobacterium lactis … 8 Billion CFU**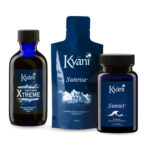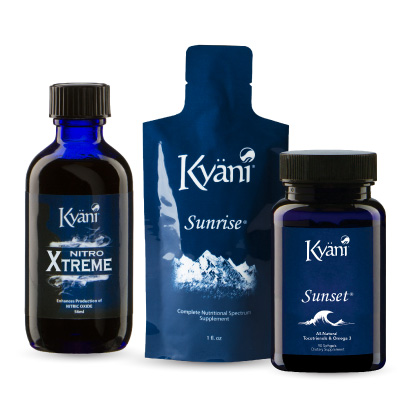 Dr. Clair Francomano Explains the Nitro Ingredients and benefits so clearly in this short you tube video.  So worth you time if you are struggling with fatigue, blood flow and circulation, heart health, inflammation, cognitive function, immune support and or proper nutrient absorption.  Just to name a few.  The ingredients work synergistically together to help support and balance the body.
If you are looking for a simple start to vitamins this is it!  This is NOT overwhelming, just take the sunrise in the morning and sunset in the evening.  Nitric oxide is taken 2-3x a day under the tongue as needed depending on the the individual.
Full spectrum Liquid vitamins absorb quickly in the body and help you on your way to feeling better…Naturally.  Cold pressed, wild sourced.  It has my support and is personally helping with my migraines, among other health related issues.  I LOVE IT!
CALL or message me if you want to experience the effects of feeling more energized!
https://youtu.be/vNQ8AxryELM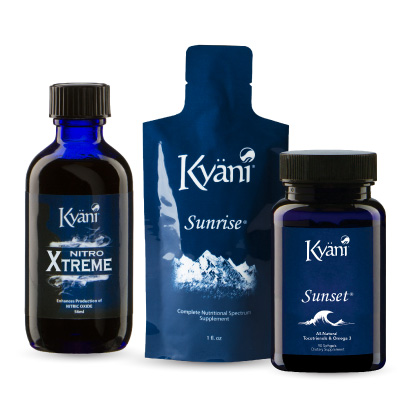 Nitro Extreme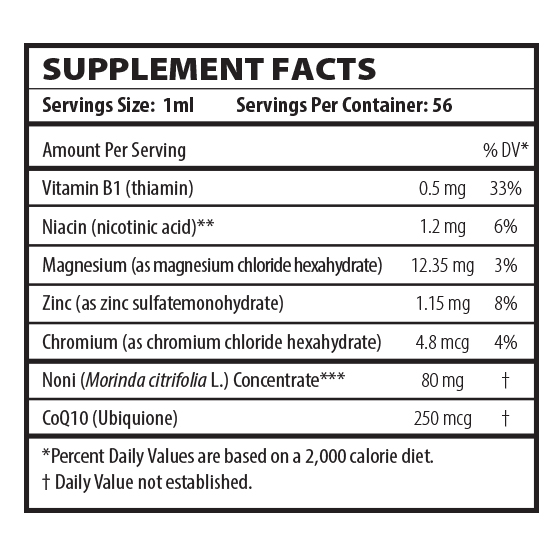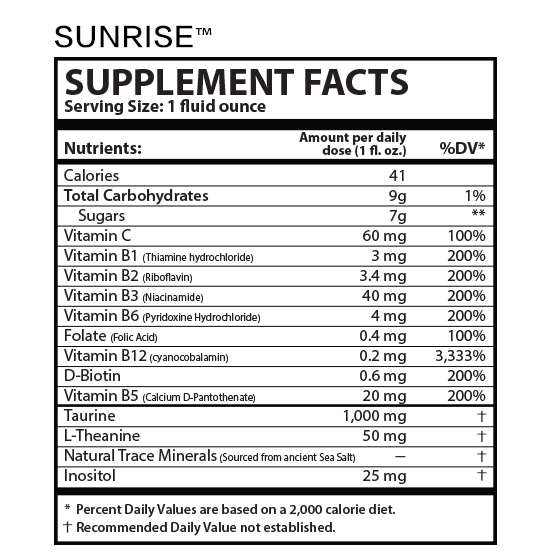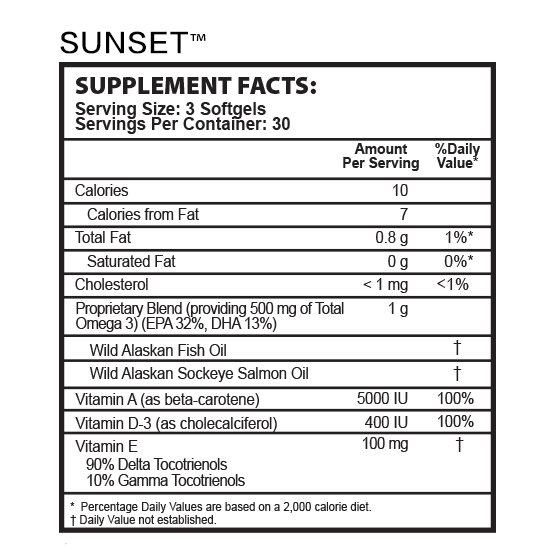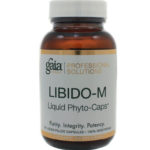 As we age, we lose precious hormones that regulate so many functions in our bodies.  It is the natural aging process, and nothing to be ashamed about.  Regulating and balancing should be an ongoing process as we reevaluate our health and periodic blood work.
Libido-M
Gaia Herbs/Professional Solutions
$28.99 60 capsules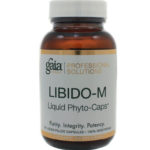 Libido – M*
Supports stamina & healthy libido*
A healthy libido is vital to an optimal quality of life. It can also be
reflective of heart health, as both depend on healthy blood flow. Gaia Herbs
Libido- M supports stamina and optimizes performance.* With botanicals such
as Maca, Tribulus, Horny Goat Weed, and Saw Palmetto, this formula nourishes
the male body and optimizes mens health and vitality
Servings Per Container: 20
Take 1 capsule 3 times daily between meals or as directed by your health care
provider.
Serving Size: Three Capsules
Amount Per Serving
Calories … 15
Proprietary Extract Blend … 1275 † Epimedium (Horny Goat Weed) herb +
(Epimedium grandiflorum) Tribulus fruit + (tribulus terrestris), Muira Puama
bark + (Ptychopetalum olacoides), Yohimbe bark + (Corynanthe yohimbe),
(Pthchopetalum olacoides) Yohimbe bark + (Corynanthe yohimbe), Sarsaperilla
root + (Simlax regelii), Maca root + (lepidium meyenii), Wild Oats milky seed
fresh (avena sativa), Fo-Ti root cured + (Polygonum multflorum), Saw Palmetto
berry Supercritical CO2 extract + (Serenoa repens)
Other Ingredients: Vegetable glycerin, capsule (vegetable cellulose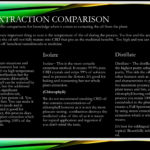 I get to meet all kind of great people in my line of work.  I was privileged to met the Founder of Buddha Farms, Carla Craft.  What an amazing women and incredible story behind her journey and education.
I learned more from her and her spirit then I had learned in school.  The energy behind healing and the power of belief behind a superior product is key in any business.  The hemp oil helped heal her body and many others.  Here is some information so you can learn for yourself.  Contact her, I'm sure you will not be sorry.
Education is POWER!!!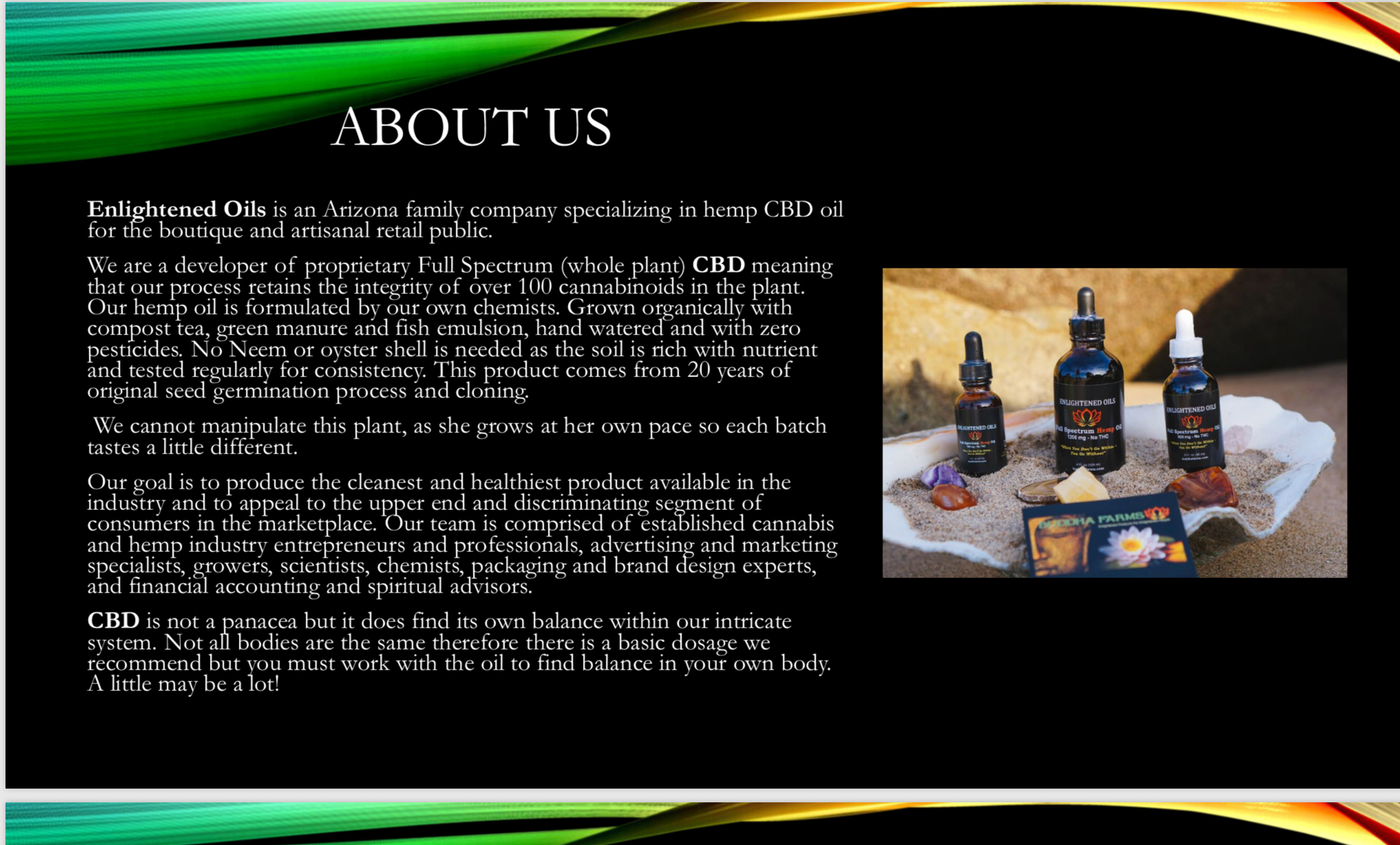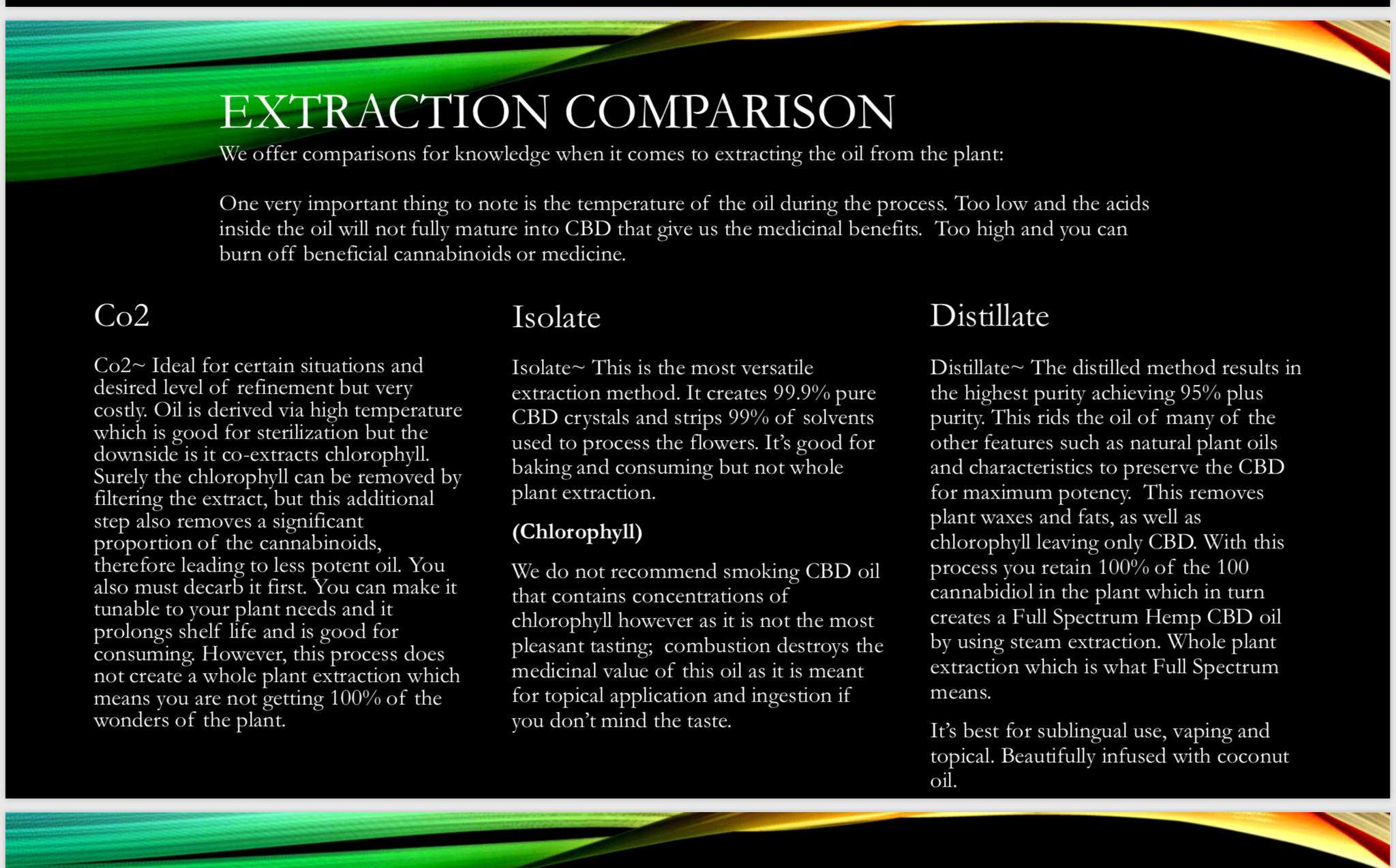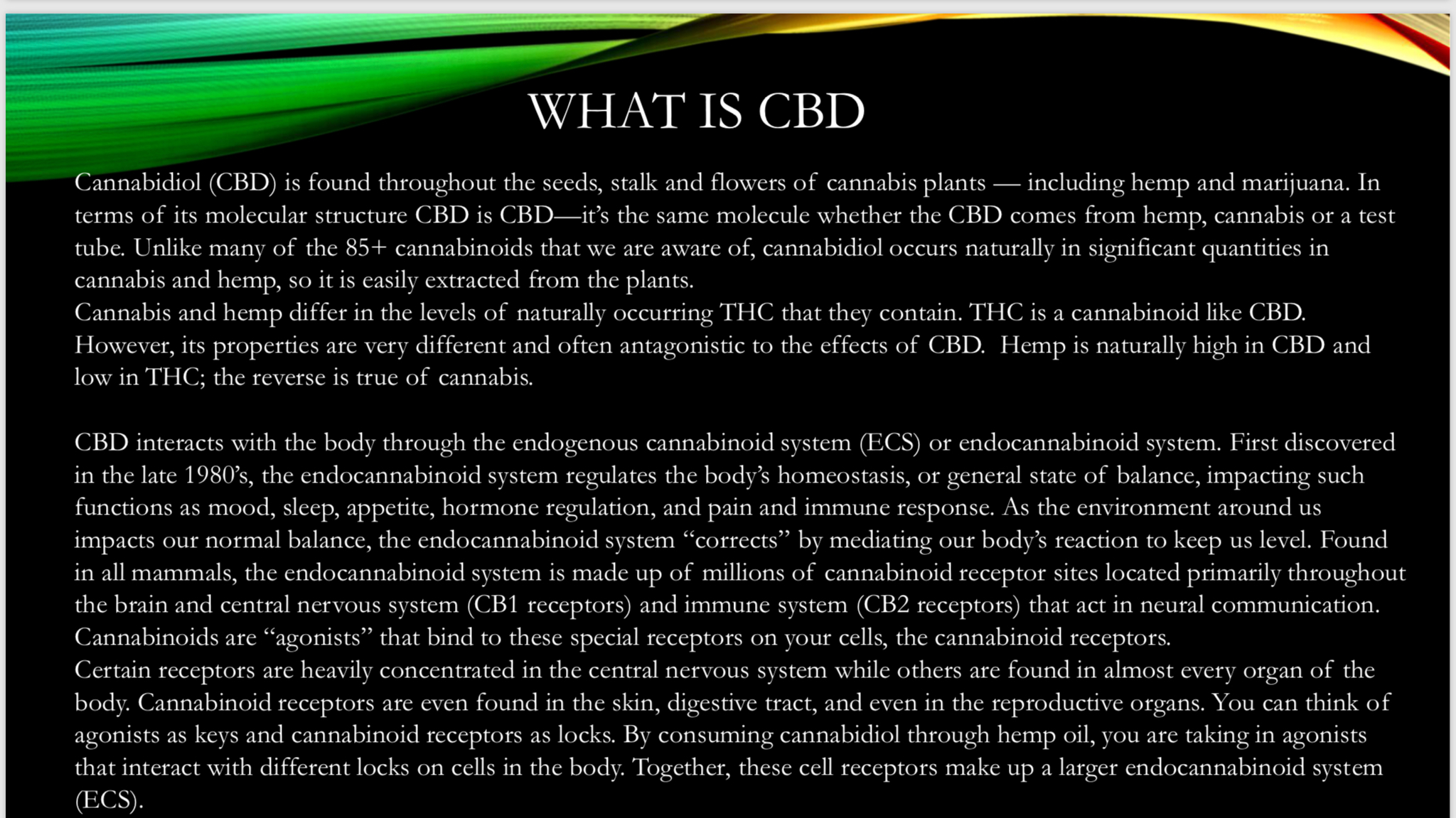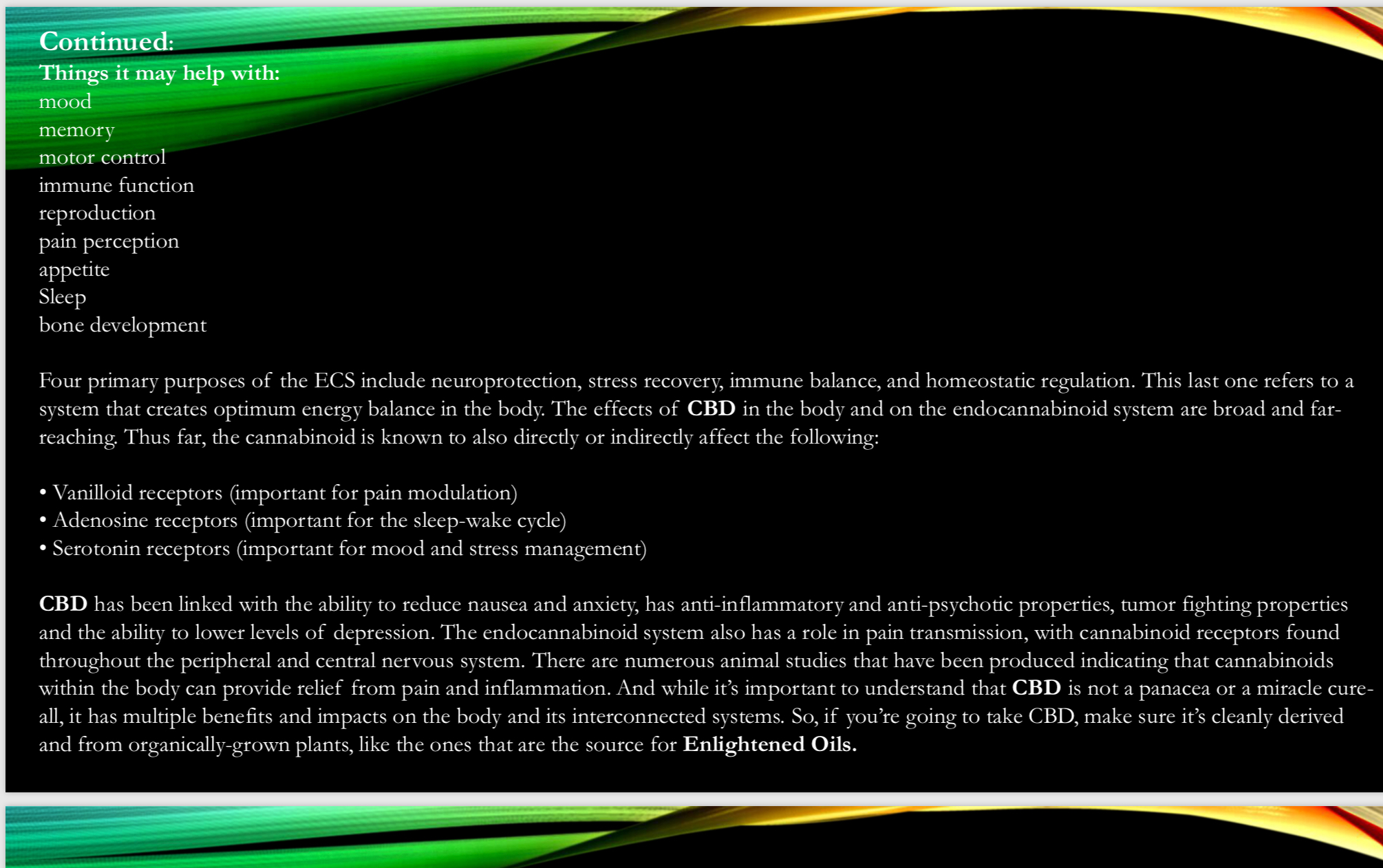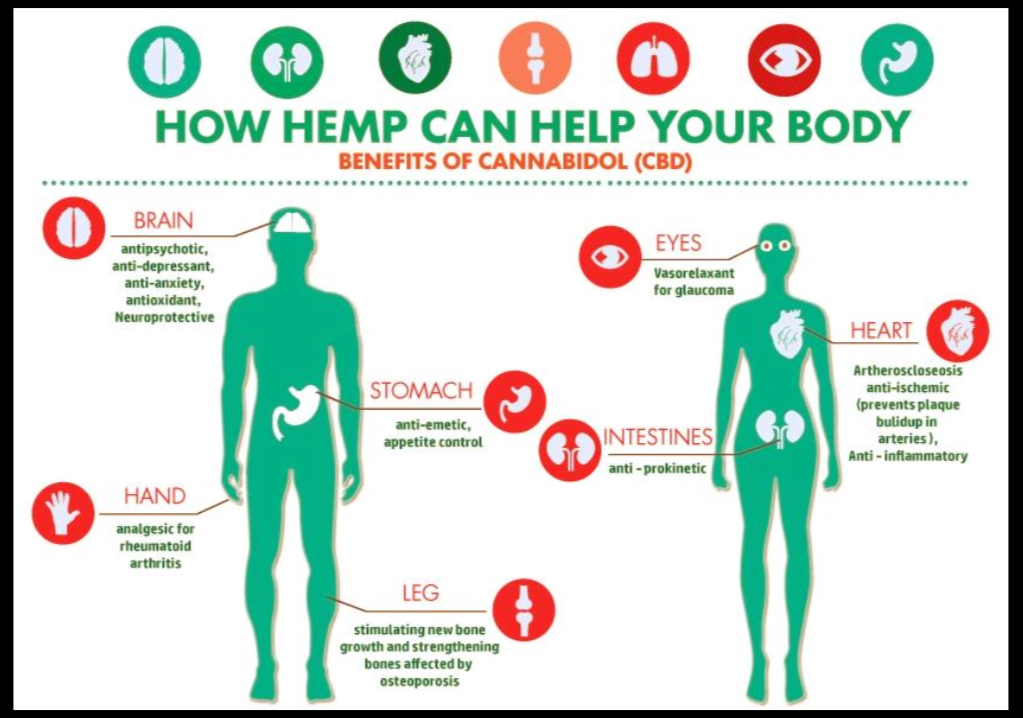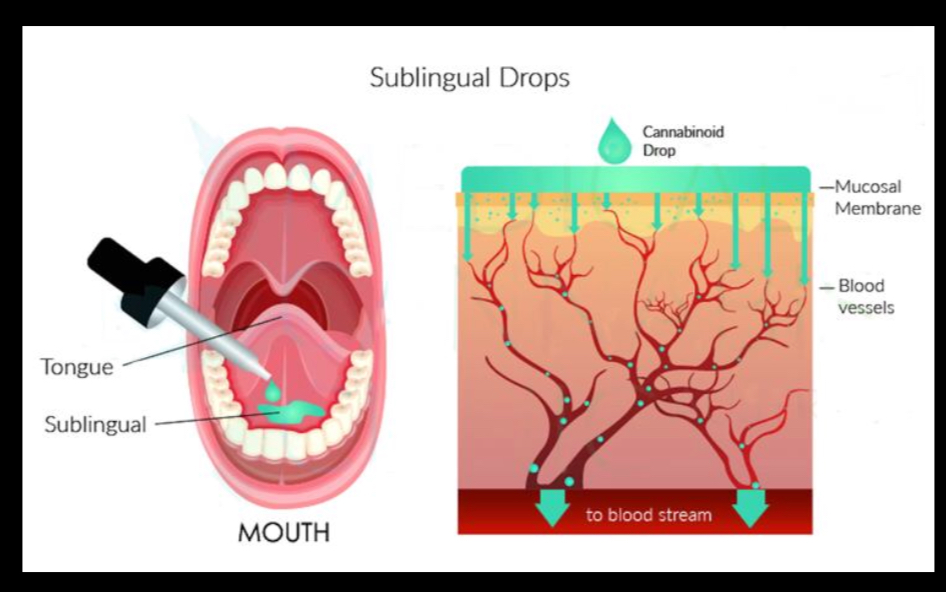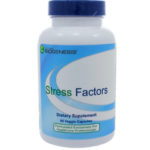 Need Help unwinding?  Having trouble sleeping?  Too Stressed Out?  Digestion issues due to anxiety?  This is a great formula to help support the adrenal glands and help your liver regulate hormones.
Contact me if you'd like to stop guessing at your local health food store and start supporting your body with nutraceuticals.
Stress Factors
Nutra BioGenesis
60 Capsules $34.39
Stress Factors is a blend of nutrients and amino acids intended to provide nutritional support for a healthy parasympathetic response.
Servings Per Container: 60
Use only as directed. Take 1 capsule up to six times per day or as directed by your healthcare practitioner.
Serving Size: 1 capsule
Amount Per Serving:
Vitamin B6 … 4.5mg
(from pyridoxal-5-phosphate)
L-theanine … 100mg
Hops … 185mg
(strobile)(Humulus lupulus)
Passion flower … 85mg
(Passiflora incarnata) (aerial extract) (20:1)
Inositol … 50mg
GABA … 25mg
(gamma-aminobutyric acid)
5-HTP … 12.5mg
(from Griffonia simplicifolia) (seed extract)
Lithium orotate complex … 5mg
(9% lithium)
Other Ingredients: Vegetable cellulose capsule, cellulose, rice bran extract
M.C.H.C. w/Vitamin K Caps


Progressive Labs
120 capsules $37

M.C.H.C. or microcrystalline calcium hydroxyapatite complex, prepared from raw bone, is in an extremely bioavailable form of calcium which has been used with great success in prevention and treatment of osteoporosis, to prevent and halt bone loss, and to restore bone density. Additional minerals are present in the natural ratios occurring in normal bone. Vitamin D have been added to assist the formation of new bone cells. Boron is added because it has been shown to reduce urinary excretion of calcium and magnesium and significantly increase blood levels of both estrogen and testosterone.
Estrogen suppresses the resorption of bone induced by a nocturnal surge of parathyroid hormone. Calcium, sodium fluoride and estrogen are the only agents whose ability to influence favorably the process of osteoporosis once it has been established. Of these, only calcium is without potential hazards. Calcium from M.C.H.C. and calcium citrate are readily absorbed and utilized by the body. While other forms of calcium may halt bone loss, only M.C.H.C. has been shown to restore bone density.
Four (4) capsules supply 100% of the R.D.I. for calcium. Microcrystalline calcium hydroxyapatite is raw bone prepared by a special low temperature process (below 37 C) to preserve the protein content. The calcium thus provided is in an extremely bioavailable form. In addition, the product contains trace amounts of minerals such as zinc, copper, potassium, manganese, fluorapatite, silicon, iron, magnesium, boron and strontium.
One (1) capsule four (4) times daily.
Vitamin D3 (as cholecalciferol) …100 IU
Vitamin K (phytonadione) …20mcg
Calcium …250mg
(Elemental from 500mg M.C.H.C. and 500mg calcium citrate)
Phosphorus (from M.C.H.C.) …65mg
Magnesium (from M.C.H.C.) …4mg
Zinc (from M.C.H.C.) …0.075mg
Copper (from M.C.H.C.) …0.01mg
Manganese (from M.C.H.C.) …0.045mg
Potassium (from M.C.H.C.) …0.035mg
Protein …125mg
(from M.C.H.C. as collagen glycosaminoglycans)
Boron (as boron aspartate) …750mcg
Fluorapatite (from M.C.H.C.) …31mcg
Silicon (from M.C.H.C.) …19mcg
Strontium (from M.C.H.C.) …10mcg
Contains – Magnesium Stearate, Gelatin, Cod and/or Menhaden Fish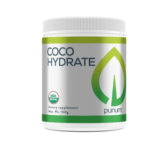 Coco Hydrate-Natural Electrolyte Replacement
Here is an excellent source of electrolyte replacement!  Any time you train hard, or spend time in the sun or sauna, the best thing you can do is replenish your minerals and electrolytes.  We all understand why Gatorade is acceptable as a "sports drink", this is the natural version your body is screaming for!
Some Coconut water has a lot of sugar and isn't always safe for keto or diabetes, this only has 4 grams which is very manageable.  Add a scoop to your green shake and see your energy rise, naturally!
Coco Hydrate
20 servings
$32.57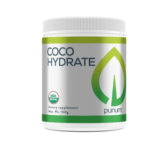 Organic ecologically responsible Coco Hydrate! Coconut water is amazing but most brands are not organic and are bad for the planet. Our coconut water is dehydrated on-site after harvesting to reduce our carbon footprint. Hydrate and reenergize with our blend of coconut water, mineral salts and rooibos. The concentration of balanced electrolytes can help promote hydration after a workout, elevation shift or just an afternoon thirst quencher.
* May promote hydration
* Supports electrolyte balance
* May boost endurance and recovery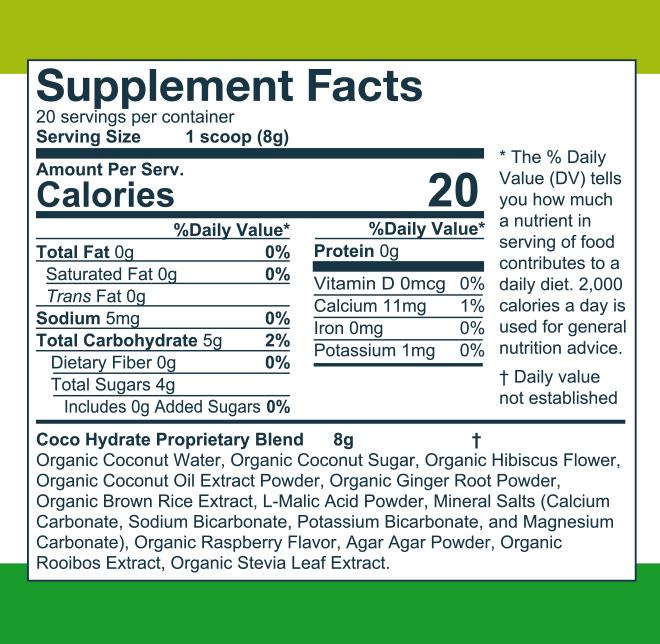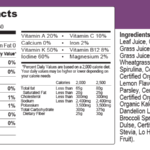 Organic Green Spectrum-Sea Plants
Add a scoop to your green tea, or water.  There's no way you can eat the amount of greens your body needs to repair itself from the stress and illness and disease we deal with these days.  Help cleanse your blood and restore your pH.
Organic Green Spectrum Purium
60 servings $39.95
Earth is the ultimate prism. Every green plant captures a different wavelength of light and energy from the sun. Spectrum Greens is a beautiful collection of juices from sea plants, field grasses and garden vegetables. This product will alkalize your body, build up your blood, and cleanse your cells.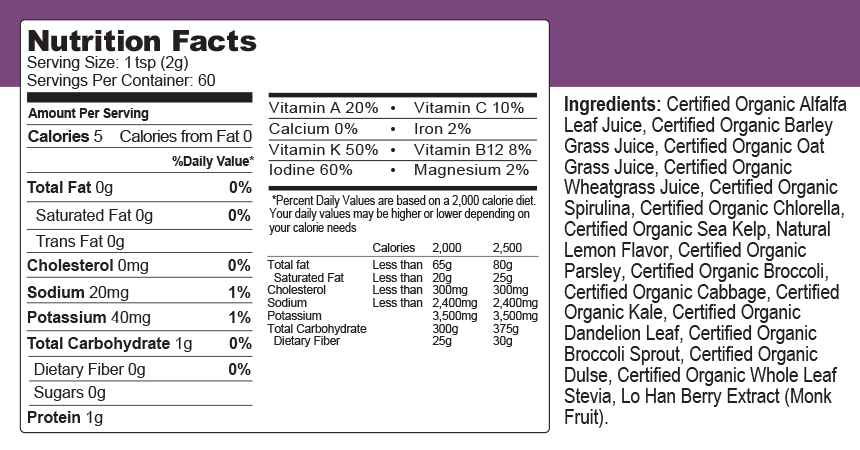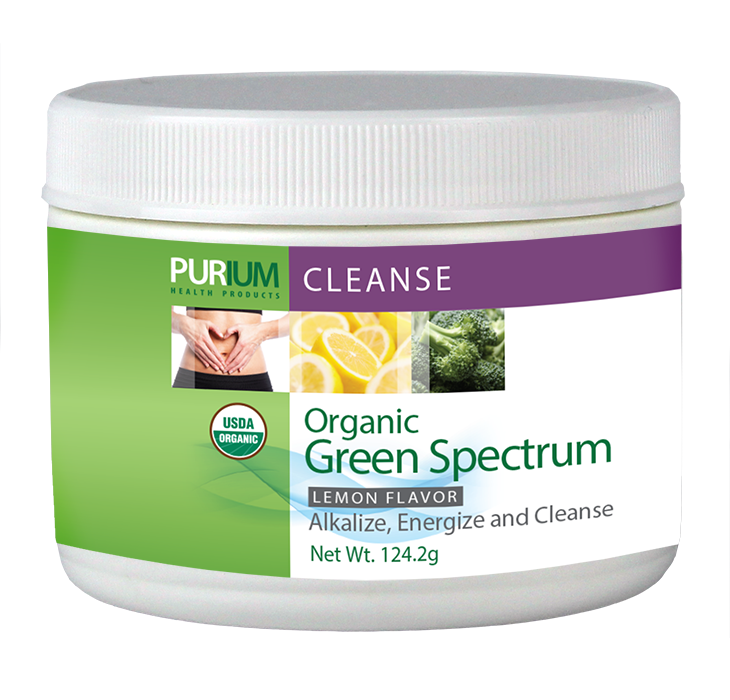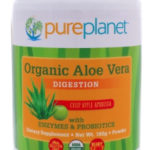 Organic Aloe Vera Digestion
160grams $29.95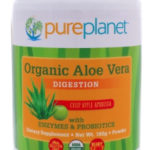 Ready-To-Mix Drinks
High in polysaccharides, these organic and sustainably-harvested aloe vera powders are based in organic coconut water. They provide maximum absorption and effectiveness, any time of day for digestion and immune support!
with Vegan Digestive Enzymes and Probiotics
Vegan, enzymes and lactospore nurture friendly bacteria to support healthy digestion .
* May promote healthy digestion
* A great daily support
Servings Per Container: 20
Mix one scoop or packet (8g) with 6-8 oz. of water prior to or with a meal.
Serving Size: 1 scoop (8g)
Amount Per Serving
Calories … 25
Total Fat … 0g
Saturated Fat … 0g
Trans Fat … 0g
Cholesterol … 0mg
Sodium … 60mg
Total Carbohydrate … 7g
Dietary Fiber … 2g
Total Sugars … 2g
Potassium … 150mg
Organic Coconut Water Powder … 2890mg
Organic Jerusalem Artichoke … 1360mg
Organic Aloe Vera … 160mg
(200:1 Inner Leaf)
Organic Ginger Root Powder … 80mg
Digestive Enzyme Blend … 40mg
Probiotics … 600 million CFU/Serving
Ingredients: Organic Coconut Water, Organic Brown Rice Syrup Solids, Organic Jerusalem Artichoke Inulin, Organic Aloe Vera Powder, Organic Lemon Powder, Organic Ginger Root, Malic Acid, Organic Lo Han Guo (Monk Fruit), Digestive Enzyme Blend (Amylase, Protease, Lactase, Lipase, Cellulase), Probiotics (Bacillus Coagulans [Provides 600 million CFU/ Serving]), Organic Stevia Leaf Extract.
No refrigeration needed.