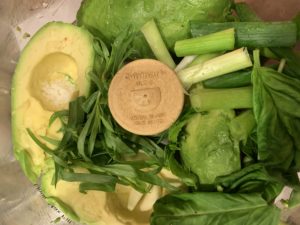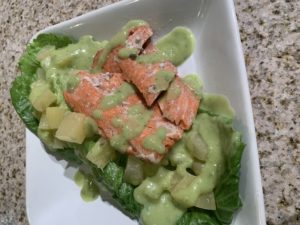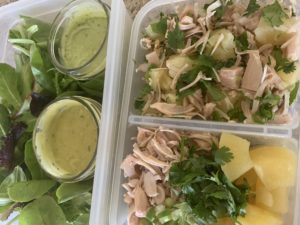 Gluten Free, Vegan
Happily serves 4-6
ALL ORGANIC INGREDIENTS
2 Avocados
1/4 Cup fresh Lemon Juice
2 TBSP Fresh Basil
1 TBSP Fresh Chives
1 Green Onion
1/4 Cup Avocado Oil
1 1/2 tsp Fresh Tarragon
1/8 teaspoon kosher salt
1/8 tsp freshly Ground Black Pepper
1 Garlic Clove
1/4-1/2 Cup Water
Smash Garlic, let sit aside 5 minutes.
Finely Chop chives, basil, and tarragon.
Whisk the oil, basil, chives, tarragon, salt and pepper in a small bowl to blend. You can use this mixture before you brush any fish before grilling or add the remaining ingredients to the food processor and blend well.
Add more water if you need to thin the consistency.