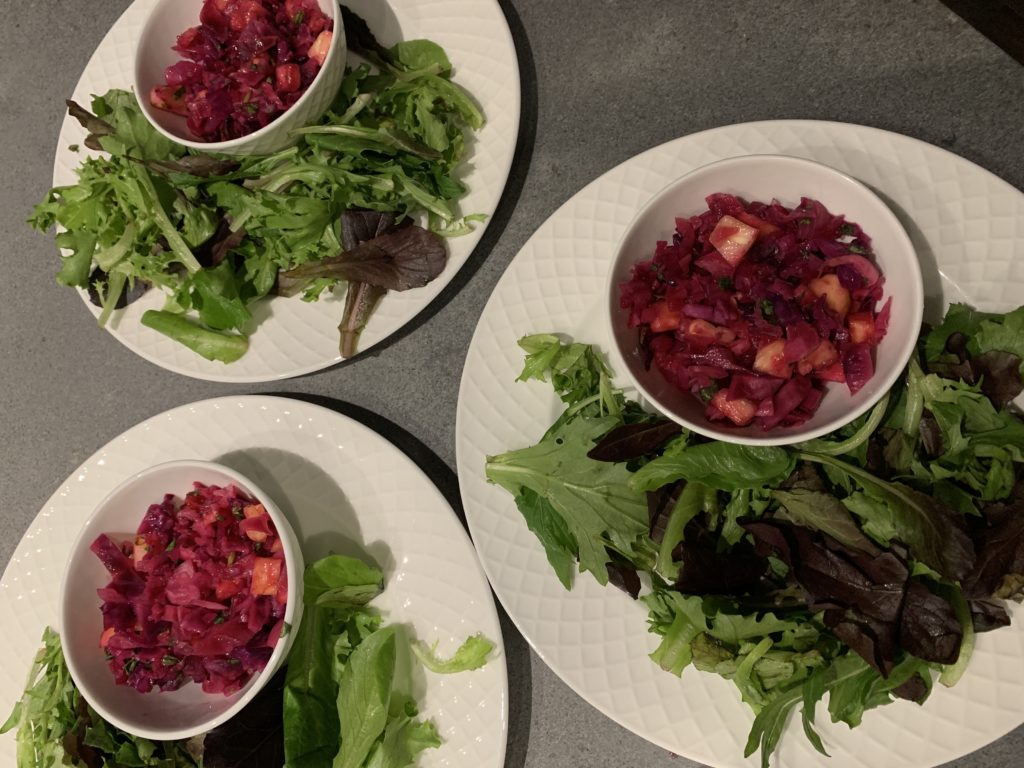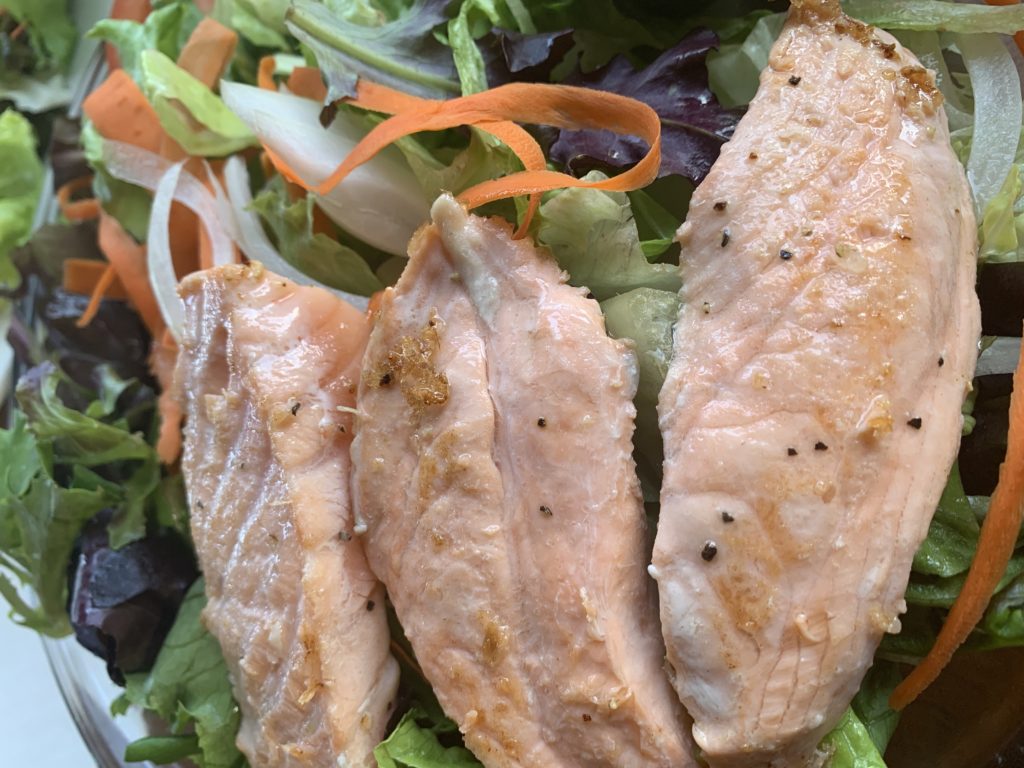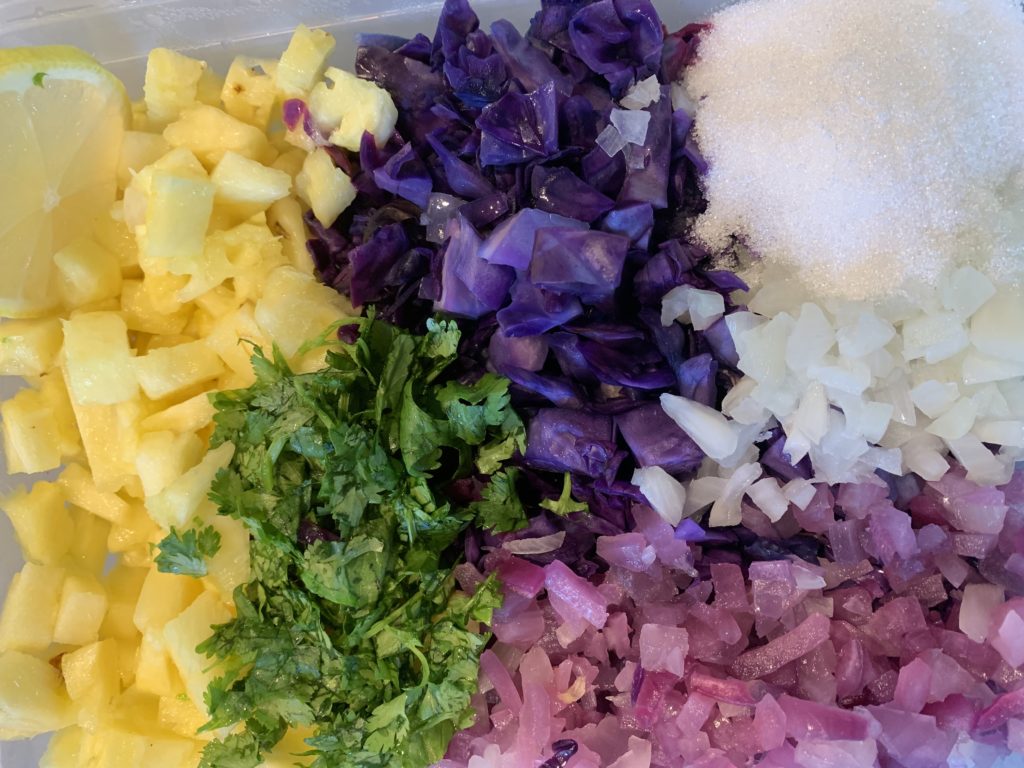 Gluten Free, Dairy Free
Happily serves 6
ALL ORGANIC INGREDIENTS
FISH Preparation:
1 Tbsp Coconut oil or Avocado oil
3/4 tsp Himalayan sea salt
1 tsp Chili or chipotle powder
PINEAPPLE SLAW
1 Cup Pineapple
1 Cup Purple Cabbage
1/4 cup Red onion
Handful Cilantro
1 TBSP Lime juice
2 tsp Sea salt
Slice fish into long strips.
Brush with Coconut or avocado oil
Season both sides with sea salt and chili powder and set aside.

Cube pineapple.
Slice cabbage and red onion and quick steam for 7 minutes.
Remove from heat and store in fridge for it to lose it's heat.
Chop cilantro.
Add slaw ingredients to a medium bowl and toss to combine, set aside.

Grill fish to your liking and top with pineapple slaw in a lettuce wrap.