Tuna Fish
Gluten Free, Dairy Free
Happily serves 2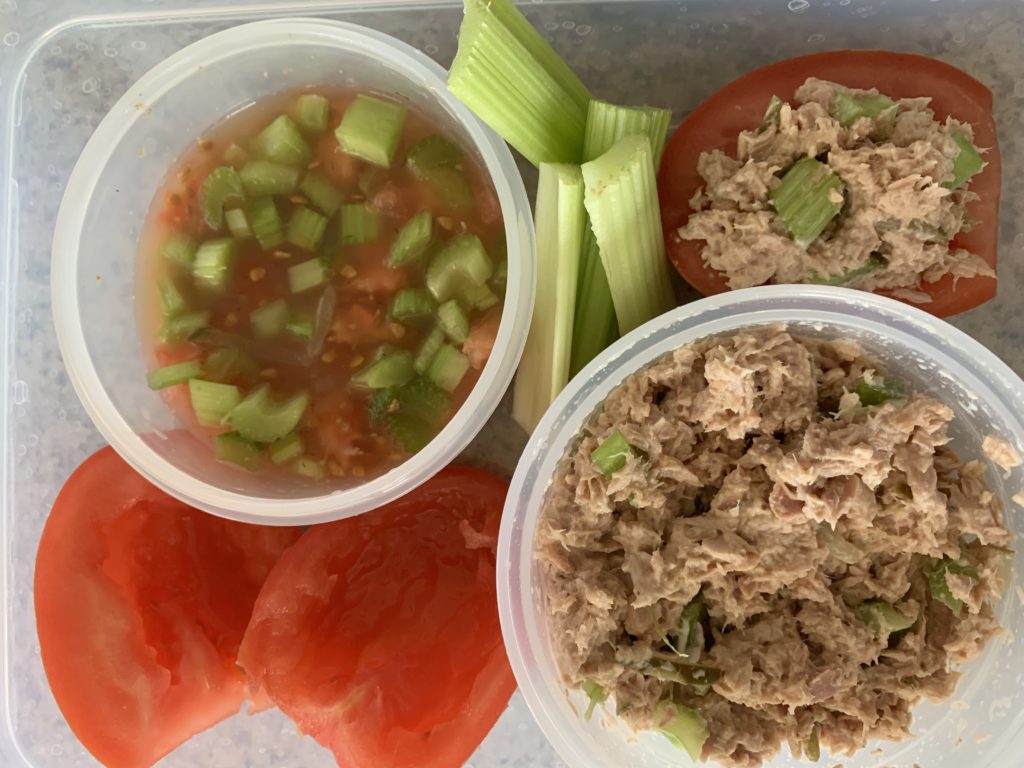 ALL ORGANIC INGREDIENTS
8 oz White Albacore Tuna
2 TBSP Vegan Mayo
1 TBSP Lemon Juice
2 tsp Dill Weed
1 tsp Sea Salt
1 tsp Garlic
1 tsp Minced Onion
1/4 Cup Celery
1/8-1/4 Cup Chopped Dill Pickles (or Relish) depends on your preference
Optional: Stuff Tomato with Tuna filling or Lettuce Wrap
If you do use a tomato, Cut in half.
Remove the seeds, place in a small jar. Add Lemon juice and sea salt and crack peppers.
Chop Celery
If you are using canned Tuna, make sure it's WILD!
DO NOT DRAIN the liquid (omegas), mix in with the fish and other ingredients.
Serve to your liking. You can use celery to dip in it, add it to flax crackers, wrap in lettuce or stuff a tomato or pepper.