Stearic Acid
now browsing by tag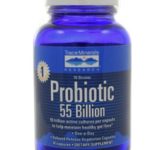 Probiotic 55 Billion
Trace Mineral Research
30 capsules
$38.99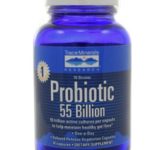 Probiotic 55 Billion is formulated with 10 strains of viable organisms including 11 billion Bifidobacterium CFUs‡ and 44 billion Lactobacillus CFUs‡, the bacteria most dominantly found in the large and small intestines. It's a well known fact that intestinal flora often decreases as we get older. Decreased intestinal flora can cause your digestive system to function incorrectly, allowing important nutrients your body needs to pass through the digestive system without being broken down and absorbed.† Therefore, taking a probiotic like Probiotic 55 Billion daily can help your body maintain a healthy functioning digestive system.*
Servings Per Container: 30
Take 1 capsule daily on an empty stomach. Refrigerate after opening to best preserve bacteria potency.
Serving Size: 1 capsule
Amount Per Serving
Probiotic … 55 Billion CFUs‡ 
Proprietary Blend … 307mg
Lactobacillus acidophilus, Bifidobacterium bifidum, Lactobacillus rhamnosus, Bifidobacterium breve, Bifidobacterium longum, Lactobacillus casei, Lactobacillus plantarum, Bifidobacterium lactis, Lactobacillus bulgaricus, Lactobacillus salivarius.
Fructooligosaccharide … 33mg
Other Ingredients: Stearic acid, hypromellose.
‡Colony Forming Units (CFUs).
Allergen Info: contains traces of milk & soy; contains <10 ppm gluten.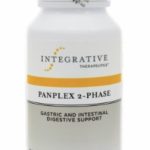 Digestive Enzymes
Panplex-2 Phase   Integrative Therapeutics
60 count $15.20     180 count $43.40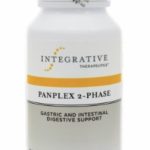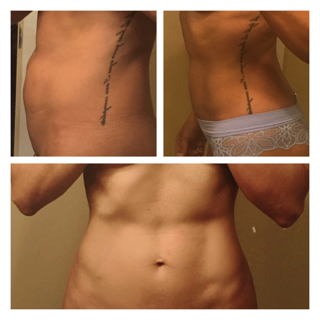 Are you functioning without a Gall Bladder?  Have you had it removed or any other parts missing due to surgery? Yes, you can live without them, but it hinders your health.  Each organ has a specific roll, and we MUST supplement to help our bodies do what it should naturally.  Especially as we age, we lose 50% HCL every decade, then lose the ability to make more the next decade of our lives.  This is one reason why it's harder to loss weight as we get older.  Our body simply can't do it without help.  This is a picture of a current client who started taking digestive enzymes and in a few short days she began to process the food she was eating.  No more "food babies" as I have heard it referred to as, the bloat and pain become so much less.
Panplex 2-Phase is a dual-action formula that provides support for both the gastric and intestinal phases of digestion.† This dual-phase supplement provides support for more complete digestion in both the stomach and intestinal tract. Panplex 2-Phase combines pancreatic enzymes with hydrochloric acid and pepsin for healthy digestion support.† Phase I gastric support includes hydrochloric acid and pepsin.† Phase II intestinal support includes pancreatin and bile salts in a delayed-release matrix designed to protect against deactivation of enzymes by stomach acids.
Servings Per Container: 90
Take 1 or 2 tablets three times daily with meals, or as recommended by your healthcare professional.
Do not chew. Not recommended for use if peptic ulcer, gastritis or heartburn is present.
Serving Size: 2 Tablets
Amount Per Serving
PHASE I
Betaine HCl … 320mg
Pepsin … 220mg 
(Concentrate)
L-Glutamic Acid HCl … 200mg
PHASE II
Pancreatin USP … 168mg    
(6X Concentrate)
Amylase (25, 200 USP units)
Protease (25, 200 USP units)
Lipase (2, 016 USP units)
Ox Bile Extract … 130mg
Other Ingredients: dicalcium phosphate, modified cellulose, stearic acid, calcium carbonate, cellulose, cottonseed oil, magnesium stearate, and silicon dioxide.
This Product Does Not Contain
-artificial coloring
-artificial flavoring
-corn
-dairy products
-gluten
-preservatives
-salt
-soy
-sugar
-yeast-wheat
-this product contains natural ingredients; color variations are normal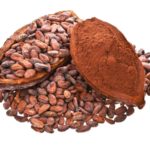 Cooking Class 2.12.2017
Chocolate Info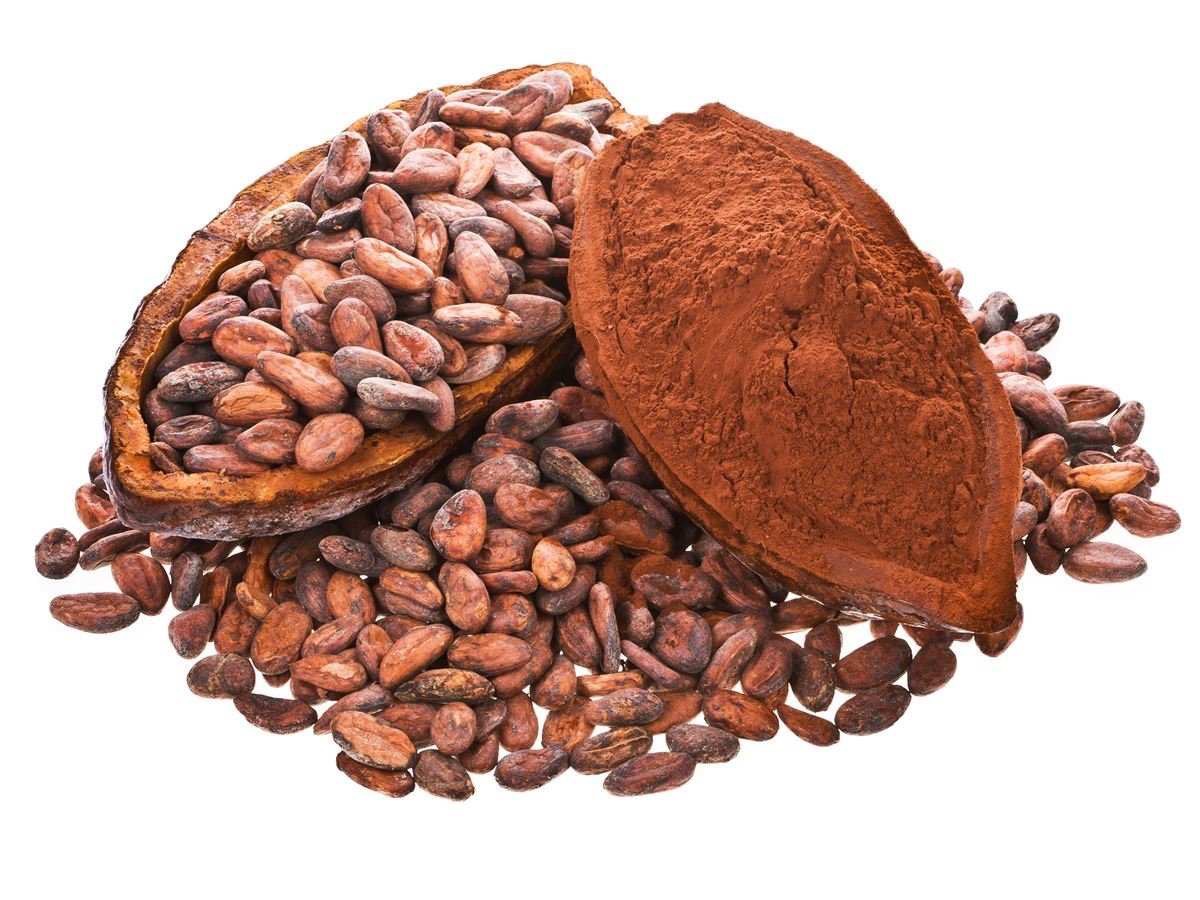 Cacao can fuel energy and mood. It is an excellent source of fiber good source of protein and iron. It is high in antioxidants and polyphenols. A half half a cup of raw organic cocoa powder has 110 cal, 2 g of fat 16 carbohydrates, 10 of which is dietary fiber. It contains 8 g of protein and will give you 10% of the iron you need for your daily requirements. It is considered a stimulant and should be eaten occasionally not every day.
Cocoa beans are the fermented seeds of the cacao tree. The fruit of the cocoa tree is a pod full of sweet pulp enfolding a cluster of about 20-40 cacao seeds. Cocoa refers to the low-fat constituent of the finely ground cacao beans. These ground beans, known as cocoa liquor or cocoa mass, also contains cocoa butter which is a non-dairy, naturally occurring fat. Cocoa butter is a mixture of monounsaturated fats like oleic acid and saturated fats, namely stearic acid and palmitic acid. About 50-60% of cocoa liquor consists of cocoa butter.
Cacao bark, butter and flowers have also been valued since ancient times for treating various diseases like skin ailments, bowel malfunction and wounds. Cocoa has anti-inflammatory, anti-allergenic, anti-carcinogenic and antioxidant qualities. Health benefits include relief from high blood pressure, cholesterol, obesity, constipation, diabetes, bronchial asthma, cancer, Chronic fatigue syndrome and various neurodegenerative diseases. It helps to improve cardiovascular health and brain health. It also helps in treating copper deficiency.
Commercially available chocolates and cocoa-products may not be rich in the original beneficial flavonols since their properties get destroyed by over-processing and heat. In order to obtain the benefits of cocoa, it is important to consume the correct source of cocoa. Milk/dairy blocks the absorption of the antioxidants in chocolate, so be sure to check the labels!
Antioxidant Capacity: Studies have shown it is evident that cocoa exhibits higher antioxidant activity than against green and black tea, and red wine. Antioxidants helps to neutralize the oxygen-based free radicals that are present in the body. Cacao is abundant in phenolic phytochemicals and possesses a high amount of flavonoids as well.
Of course, everything in moderation!
Jodi's Sweet Potato Brownies
Grain Free, Paleo, GF, Dairy free
Happily serves 12
ALL ORGANIC INGREDIENTS
2 medium Sweet Potatoes
14 Medjool Dates
1 1/2 Cups Quinoa or Almond Flour
4 TBSP Raw CACAO Powder
3 TBSP maple Syrup (Grade B) or Coconut netar
Pinch of sea salt
Peel Sweet Potatoes. Slice/cut and steam for about 20 mins until soft.
The smaller the pieces, the faster it will cook.
Add Sweet Potatoes and Dates to food processor, blend until a creamy smooth texture.
Mix all other ingredients in a bowl, then add cream mixture. Stir well.
Place on Parchment paper lined baking dish and bake for 20-30 mins on 350 until the toothpick comes out dry.
Allow to cool 10 mins for the brownies to gel together, very important step!!
Tip: If you don't use raw cacao powder, you cause conventional cocoa powder but you will need to double the quantity.
Chocolate Nut Butter Cookies
GF, Refined Sugar Free
Happily serves 12
ALL ORGANIC INGREDIENTS
1 Cup Chocolate Peanut or Sunflower butter
3/4 Cup Coconut sugar
1 egg
Combine all ingredients. Bake on 350 for 7-8 mins.
If you are not using an already flavored nut butter, you can use a regular nut butter and ad 1/4 cup raw cacao
Chocolate Iced Coffee Protein Shake
Dairy Free, Vegan, Refined Sugar Free
Happily serves 1
ALL ORGANIC INGREDIENTS
2 TBSP Raw Cacao powder
2 TBSP Collagen Powder
2 oz Coconut milk
2 oz Cold brew (optional)
4-6 oz Chai Tea or water
Dash of cinnamon
Stevia Powder if desired sweeter
Ice
Blend all ingredients in bullet/blender, transfer to shaker bottle.