health care provider
now browsing by tag
HPA Axis: Daytime Maintenance
Gaia Herbs/Professional Solutions
60 capsules $30
120 capsules $50
Promotes a health response to stress*
Maintaining a healthy stress response is necessary for overall health and wellbeing. Supporting the systems that aid the body in reacting and normalizing as stress occurs is critical in maintaining a healthy response to stress. Adrenal Health Daily Support provides nourishment to the adrenals, with a unique combination of pure and potent extracts.
Servings Per Container: 60 Serving Size: 2 Capsules
Adults take 2 capsules 2 times daily after meals or as directed by your health care provider.
Amount Per Serving:
Calories … 10
Siberian Rhodiola root extract+ … 120mg
(Rhodiola rosea)(6mg Rosavins)
Holy Basil leaf Supercritical extract+ … 90mg
(Ocimum sanctum)(3.86mg total Eugenols)
Proprietary Extract Blend … 520mg
Wild Oats milky seed fresh** (Avena sativa), Holy Basil leaf** (Ocimum sanctum), Schisandra berry+ (Schisandra chinensis), Ashwagandha root+ (Withania somnifera)
Other Ingredients: Vegetable glycerin, water, capsule (vegetable cellulose) and olive oil
** = Certified Organic Ingredient
+ = Ecologically Harvested
Not recommended during pregnancy or nursing without consulting your health care provider prior to use. Rhodiola should not be taken by individuals with bipolar disorder.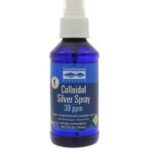 Colloidal Silver Spray 30PPM
Trace Minerals Research
4 oz. $22.99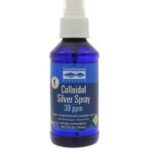 Colloidal Silver is a dietary supplement with over 30 ppm per serving of 99.999% pure colloidal silver to support and maintain a healthy immune system.* We use proprietary technology to process this high quality colloidal silver for maximum effectiveness.
Servings Per Container: 118
Adults take 6 sprays orally 3 times daily for one week. Then take 3 sprays, 3 times daily until desired results are attained. Children age 2-12 take 3 sprays orally, 3 times daily for one week. Then take 1 spray, 3 times daily until desired results are attained. Do not exceed the recommended daily serving without consulting your health care provider.
Serving Size: 6 Sprays (1 mL)
Amount Per Serving 
Silver … 30ppm
Ingredients: Distilled and ozonated water. Contains no additives, coloring or stabilizers.
Allergy testing At a Glance
I'm all about questions and explaining why. When we understand "Why" we do things, programs or guidelines become easier to follow and results tend to be easier to maintain when education is behind our actions.  Let me help you stop the guess work and customize your eating and supplement plan so you can be the best version of yourself you can be!!!
Formal name:
Allergen-specific IgE Antibody Test
Why Get Tested?
To help diagnose allergies; sometimes to monitor the effectiveness of immunotherapy (desensitization) treatment
When to Get Tested?
When you have symptoms such as hives, dermatitis, nasal congestion, red itchy eyes, asthma, or abdominal pain that your health care provider suspects may be caused by an allergy
A Sample is Required
A blood sample drawn from a vein in your arm or finger prick at home test.
No Test Preparation Needed
What is being tested?
Immunoglobulin E (IgE) is a class of antibody (immune protein) associated with allergic reactions. It is normally found in very small amounts in the blood. This test measures the amount of allergen-specific IgE in the blood in order to detect an allergy to a particular substance.
IgE is an antibody that functions as part of the body's immune system, its defense against "intruders." When someone with a predisposition to allergies is exposed to a potential allergen such as food, grass, or animal dander for the first time, that person becomes sensitized. The person's body perceives the potential allergen as a foreign substance and produces a specific IgE antibody that binds to specialized mast cells in the skin, respiratory system, and gastrointestinal tract, and to basophils (a type of white blood cell) in the bloodstream. With the next exposure, these attached IgE antibodies recognize the allergen and cause the mast and basophil cells to release histamine and other chemicals, resulting in an allergic reaction that begins at the exposure site.
Each allergen-specific IgE antibody test performed is separate and very specific: honeybee versus bumblebee, egg white versus egg yolk, giant ragweed versus western ragweed. Groupings of these tests, such as food panels or regional weed, grass, and mold panels, can be done. Alternatively, the health practitioner may pick and choose selectively from a long list of individual allergens suspected of causing a person's allergies.
When is it ordered?
One or more allergen-specific IgE antibody tests are usually ordered when a person has signs or symptoms that suggest an allergy to one or more substances. Signs and symptoms MAY include:
**Fatigue is number one symptom!**
* Hives
* Dermatitis
* Eczema
* Red itchy eyes
* Coughing, nasal congestion, sneezing
* Itching and tingling in the mouth
* Asthma
* Abdominal pain or vomiting and diarrhea
* Bloating, excessive gas
* Skin breakouts
* Sluggish
* Stomachache, discomfort within 30 mins of eating
* Trouble concentrating, brain fog
A test may also be ordered occasionally to help evaluate the effectiveness of immunotherapy or to determine whether a child has outgrown an allergy.
Sources:
American Academy of Allergy, Asthma, and Immunology
Asthma and Allergy Foundation of America: What are allergies?
American College of Allergy, Asthma,
American Academy of Family Physicians: Food Allergies
Food Allergy & Anaphylaxis Network (FAAN)
Nemours Foundation: All About Allergies
American Academy of Allergy Asthma and Immunology: What is Allergy Testing
American Academy of Allergy Asthma and Immunology: Tips to Remember: Allergy Testing
National Institute of Allergy and Infectious Diseases