Avocado Leek Salad
Vegan, Gluten Free
Happily serves 2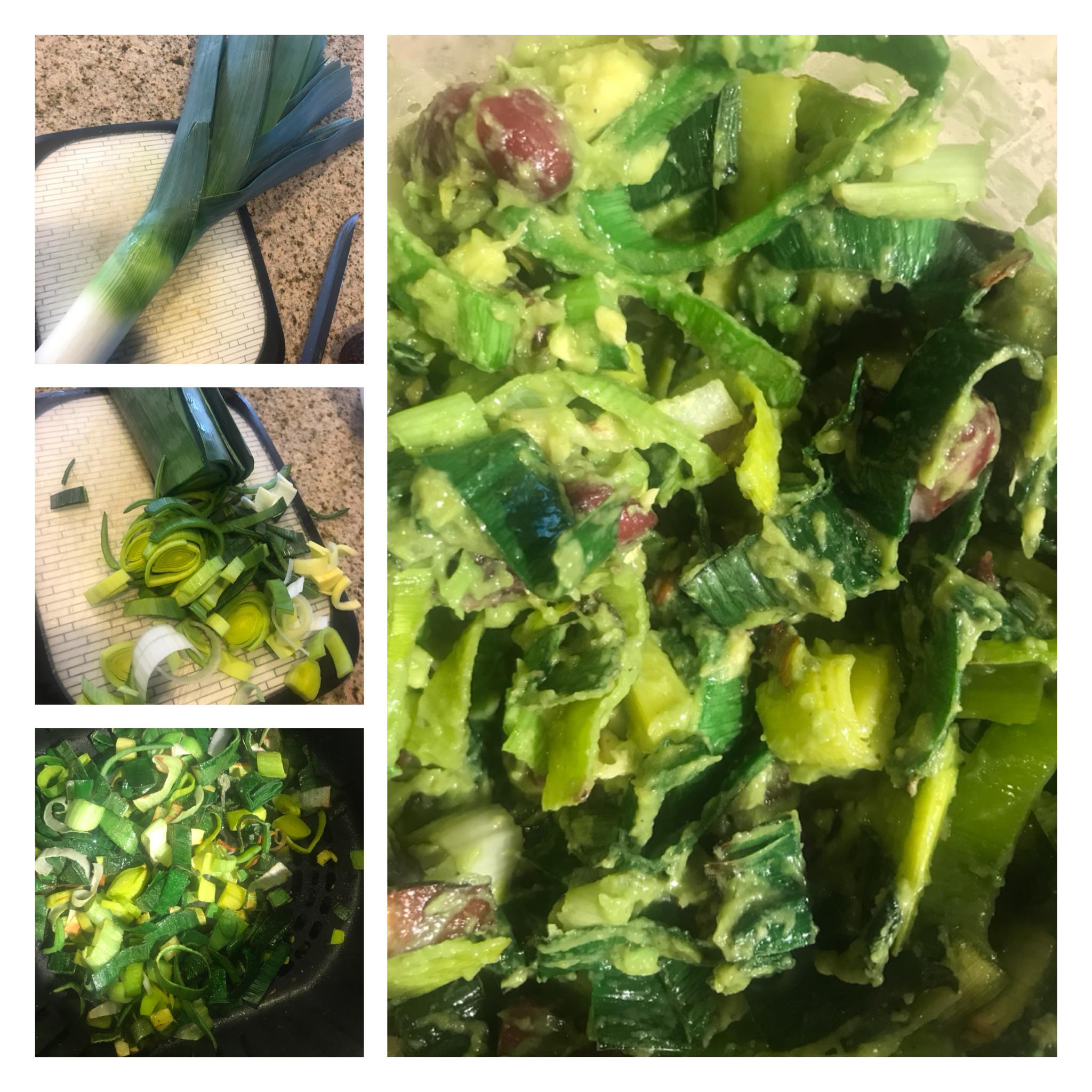 ALL ORGANIC INGREDIENTS
1 Avocado
2 TBSP Avocado Oil
2 Cups Leeks
1 Cup Kidney Beans
1 Garlic Clove
1-2 TBSP Lemon Juice
Himalayan Sea Salt
1 tsp minced onion
Cut Garlic and let sit 5 minutes.
Cut down the center of the leek, they can collect dirt there. Wash well.
Dice and air fry for about 5 minutes.
Soak and cook Kidney beans. IF using a can, rinse and drain.
Dice Avocado.
Add Lemon juice, and spices and mix all well.
Keep avocado pit if you are saving half the recipe later, it helps keep it fresh.