(Adapted from the Hatch Family Recipe)
Gluten Free
Happily makes 12 square bars or 1 pie
I had a client tell me his mom makes the BEST Pumpkin pie EVER! So naturally, I had to try it. But of course…make it so I could eat it as well 🤣
So, I combined my crust with her filling and TaDa….it's pretty Tasty!!!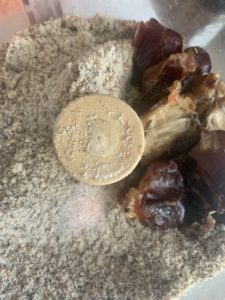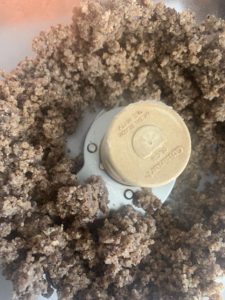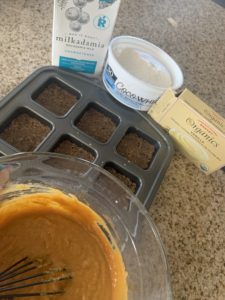 ALL ORGANIC INGREDIENTS
Prepare your favorite pie crust. She uses a store bough version, I wanted a dairy free, gluten free crust, so…
MINE is:
Crust:
1/2 Cup Soaked Dates
2 TBSP Coconut oil, softened.
1 Cup Paleo Flour (Walnuts, Almonds, Coconut and Pecan) you can use 1 cup Almond meal if you want.
1/8 tsp Sea Salt.
Soak the dates for 1-4 hours. Remove the pits.
Mix in the food processor until blended well.
Scoop into a pie plate or bar pan. Press the mixture together until it is uniform on the bottom of the pan. No baking required!!!
Filling:
1 large package Organic Instant Vanilla Pudding Mix.
2/3 Cup Macadamia Nut Milk or you could use Coconut milk (if you want it creamier, try coconut cream).
2 tsp Pumpkin Pie Spice
Beat well together and let sit 2-3 minutes.
Stir in:
1 16oz Pumpkin Purée
Fold in:
8oz Coconut Cool Whip (SODelicious Brand)
Pour into your prepared crust. Chill for an hour at least.