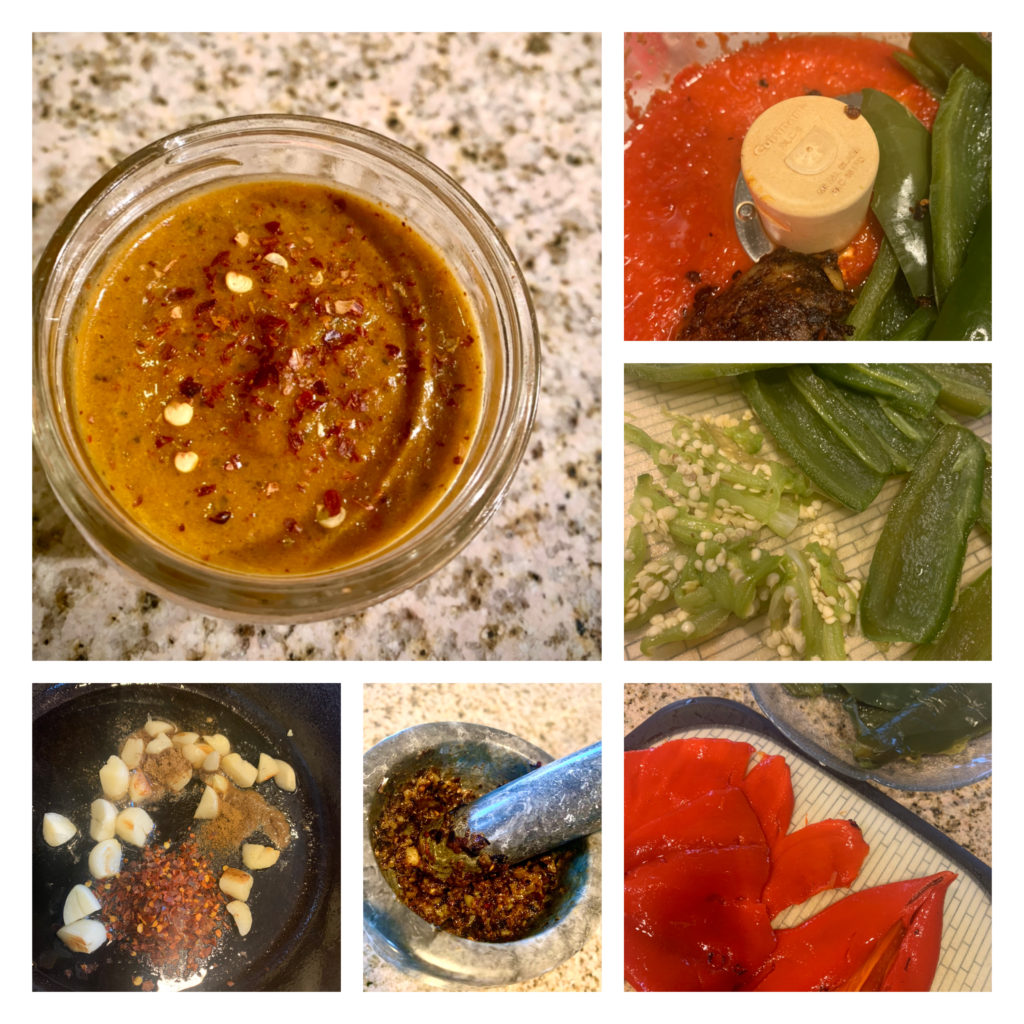 Gluten Free
Happily makes 2 cups roughly.
1-2 TBSP is a serving, depending on your spice level.
ALL ORGANIC INGREDIENTS
Original recipe calls for 6 dried guajillo peppers, stemmed snd seeded.
6 dried ancho peppers, stemmed and seeded.
3 dried pasilla peppers.
6 dried chiles de arbol or other peppers of your choice.
2 TBSP tomato paste.
I used what was available to me:
3 Jalapeños
1 Serrano pepper
2 Roasted red bell peppers
2 Poblano peppers
1/4 tsp Coriander seeds or (I used ground)
1/4 tsp Cumin
1 tsp Crushed red chili flakes
6 Garlic cloves
3 TBSP Extra virgin olive oil
1/4 Cup Lemon juice
1 1/2 tsp Sea Salt
If you're using the dried peppers place them into a large bowl and pour boiling water over them. Let them steep for 20 minutes to soften. Cut tops off, de seed, and remove skins.
I used fresh peppers and roasted them. Let them cool and deseeded and peeled the skins off of them.
In a seasoned cast iron skillet, (spray with coconut oil) dry roast the coriander, cumin and garlic cloves for about 2-3 minutes until they are fragrant. Cool and then grind them up with a mortar and pestle.
Add the jalapeños, Serano pepper, poblano pepper, and roasted red bell peppers to the food processor. Blend well.
Add the paste and the roasted seeds and blend.
Drizzle the olive oil in after it is blended.
Divide into half cup containers.