nutritional support
now browsing by tag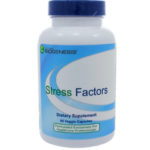 Need Help unwinding?  Having trouble sleeping?  Too Stressed Out?  Digestion issues due to anxiety?  This is a great formula to help support the adrenal glands and help your liver regulate hormones.
Contact me if you'd like to stop guessing at your local health food store and start supporting your body with nutraceuticals.
Stress Factors
Nutra BioGenesis
60 Capsules $34.39
Stress Factors is a blend of nutrients and amino acids intended to provide nutritional support for a healthy parasympathetic response.
Servings Per Container: 60
Use only as directed. Take 1 capsule up to six times per day or as directed by your healthcare practitioner.
Serving Size: 1 capsule
Amount Per Serving:
Vitamin B6 … 4.5mg
(from pyridoxal-5-phosphate)
L-theanine … 100mg
Hops … 185mg
(strobile)(Humulus lupulus)
Passion flower … 85mg
(Passiflora incarnata) (aerial extract) (20:1)
Inositol … 50mg
GABA … 25mg
(gamma-aminobutyric acid)
5-HTP … 12.5mg
(from Griffonia simplicifolia) (seed extract)
Lithium orotate complex … 5mg
(9% lithium)
Other Ingredients: Vegetable cellulose capsule, cellulose, rice bran extract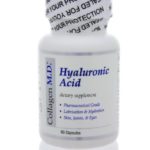 HyaluronicAcid Dietary Supplement
Collagen M.D.
60 capsules $27.95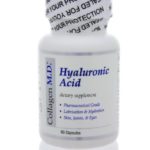 HyaluronicAcid supports and promotes
healthy  skin, functioning as a tissue lubricant
and is known as nature's moisturizer.
With age, Hyaluronic Acid levels decline
in the body and HA dietary supplementation
provides nutritional support for connective
tissue, cartilage, joint, skin and eye health.
Hyaluronic Acid works synergistically
with collagen Type I, II, and III to help
support skin, connective tissue, cartilage
and joint health.
Servings Per Container: 30
As a dietary supplement, take 1 capsule twice
daily on an empty stomach. Wait 20 minutes
before eating. Do not mix with other protein
liquids or protein supplements for optimal
nutritional beneft.
Serving Size: 2 capsules
Amount Per Serving:
Hyaluronic Acid … 100mg
Other Ingredients: 
Microcrystalline Cellulose, Magnesium Stearate, 
Kosher Gelatin Capsule.
Collagen M.D.® products are free from gluten, 
dairy, sucrose, starch, yeast, wheat, corn and
cholesterol.