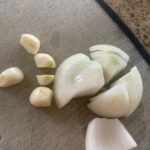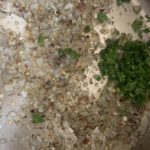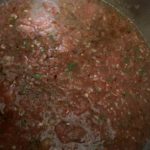 Gluten Free, Vegan
Happily makes 4 cups
ALL ORGANIC INGREDIENTS
2 TBSP Avocado Oil
2 Garlic cloves
1/2 Yellow Onion
32 ounces Tomatoes (Fired roasted preferred if not fresh)
1/2 tsp Dried oregano
1/2 tsp Dried thyme
1 TBSP Monk fruit (can sub coconut sugar)
1 tsp Sea Salt
1/4 tsp Red pepper flakes
1/2 Cup fresh parsley
Optional: 3-4 TBSP Tomato paste
Cut/dice garlic, let sit 5-10 minutes.
Die onion. Wash and chop parsley.
Add avocado oil to the pan, over medium heat sauté garlic and onion for 1 minute, stirring frequently.
Then add tomatoes. Bring to a simmer over medium heat, simmer 20 minutes.
Add oregano, thyme, monk fruit, sea salt, and red pepper flakes.
Optional:
You an add tomato paste if the sauce is too thin for your liking