Vegan, Gluten Free
Happily Serves 4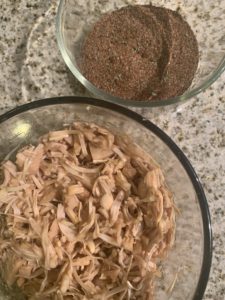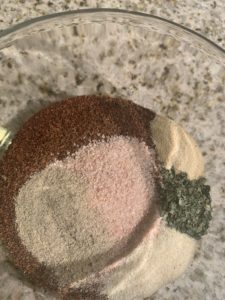 ALL ORGANIC INGREDIENTS
1 Can Jackfruit
2 TBSP Coconut Aminos
1 TBSP Lime Juice
Drain and Rinse Jackfruit. Tear apart like a pulled pork. Pat dry.
Heat on stope top til warm.
Add coconut aminos and lime juice. Add taco seasoning.
Wrap in lettuce, top with cauliflower cilantro lime rice & salsa.
Homemade Taco Seasoning
4 TBSP Chipotle Powder
2 TBSP Ground Cumin
1 TBSP Paprika
1 TBSP Sea Salt
1 tsp Cilantro Flakes
1 tsp Black or White Pepper
1 tsp Garlic Powder
1 tsp Onion Powder
Combine all ingredients and store in a sealed container.
Notes
*Use 2 TBSP per pound of ground meat for tacos.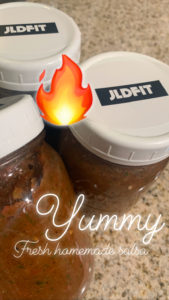 $7 a jar. Send me a direct message, made to order fresh.