Gluten Free Cooking Class details!
We had a great time learning how to keep our favorite flavors and enhance them with better quality ingredients.  I absolutely love educating clients on how food is supposed to taste!  I love how surprised they get when it "tastes good"! Here's what we learned this month…
Fresh Cranberry Salsa
Vegan, Gluten Free,  Refined Sugar free
Happily serves 18-24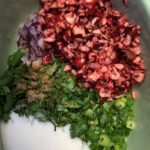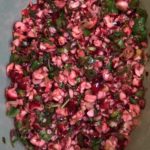 ALL ORGANIC INGREDIENTS 
12 oz package fresh cranberries
1/4 Cup green onion
1/4 Cup cilantro
1 Jalapeño pepper
1/2 Cup Coconut Sugar or monk fruit
1/4 tsp Cumin
2 TBSP Lime or lemon juice 
Dash Sea salt
Chop the cranberries in the food processor and the rest by hand.
Mix together and enjoy!
Raw Pumpkin Pie
Vegan, Gluten Free
Happily serves 8
ALL ORGANIC INGREDIENTS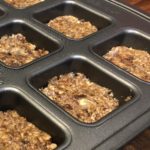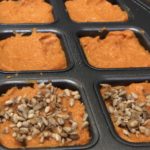 Crust
1 cup soaked dates 
1 cup pecans 
I cup walnuts
1/8 teaspoon of Himalayan salt
To make the crust
Add the nuts to the food processor and blend until they are like a rough flower then add the dates and salt.  
Pulse together until it becomes a lumpy ball and then press into the bottom of a pie dish and refrigerate. 
Filling
4 Cups Fresh Pumpkin
1 Cup soaked dates
4 TBSP Softened coconut oil or coconut cream 
1/3 cup Maple syrup (can sub coconut nectar)
2 TBSP Pumpkin pie spice 
To make the filling
Add pumpkin to the food processor until smooth. 
Add the other ingredients and process until smooth.  
Blend on the highest setting until It is smooth like the cooked version of pumpkin pie.
Transfer the filling to your pie crust and let refrigerate for a few hours. 
You can used canned pumpkin, but fresh pumpkin is much better tasting. 
Sweet Potato Quinoa Cranberry Stuffing
Gluten Free, Dairy Free, Vegan Option
Happily serves 4-6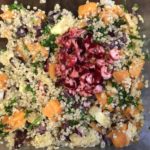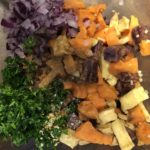 ALL ORGANIC INGREDIENTS 
1 Cup Tricolor sprouted quinoa
2 Purple Sweet potatoes
1 TBSP Avocado Oil 
1/2 Red onion
1/2 Yellow onion 
1 Garlic clove
2 tsp Cumin
3 TBSP Chopped parsley
1 1/2 Cup Bone broth (or veggie broth if you are Vegan)
Himalayan Sea Salt & White Pepper to taste
1/2 Cup cranberries
Optional: 1/4 Cup pecans
Preheat oven to 375  
Cut or press garlic and let sit 5 minutes.
Rinse Quinoa.  Heat bone broth, add quinoa and simmer for about 15 minutes until liquid is absorbed.  Do not over cook.  
Remove from heat and let cool.
Bake/roast sweet potatoes, onions and garlic for about 15-20 minutes or until soft.
Chop Cranberries.
Combine sweet potatoes and onions with avocado oil.
Stir in cumin, cranberries, parsley, salt and pepper.  
You can bake it together for 10 mins or eat cold.