Vegan, Gluten Free
Happily serves 8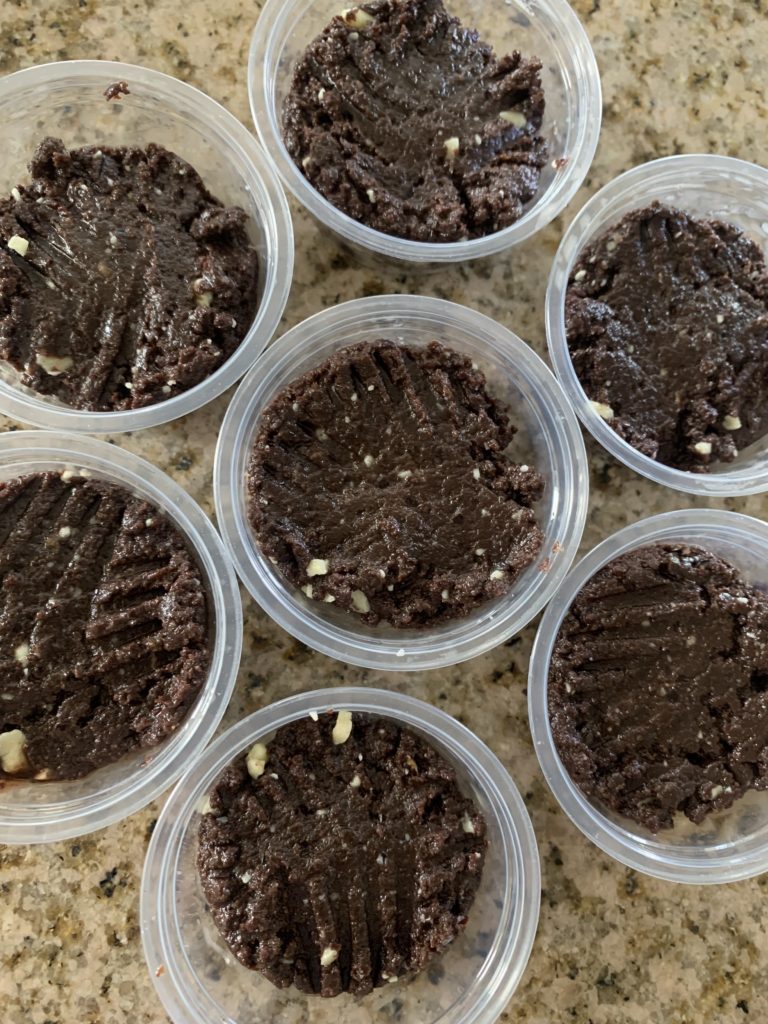 ALL ORGANIC INGREDIENTS
1/2 Cup Soaked Dates
1 Cup Chocolate Sunflower butter
1/4 Cup Coconut Oil
1-2 TBSP Coconut Butter
1 TBSP Gelatin or Collagen
Place dates in a bowl of distilled water and soak for 1-4 hours.
Drain and remove seeds.
Add dates, coconut oil, and Chocolate Sunflower butter in food processor and blend well.
Add Collagen/gelatin. Add another tbsp if you feel it's too wet.
Chop/pulse in coco butter.
Scoop into mini muffin tin or small 2oz containers.
You can store them in the fridge. They will get soft in the heat due to the coconut oil content