Chocolate Cherry Drop Cookies
(Adapted from Terry Lynn's Recipe)
Gluten Free, Vegan
Makes 2 dozen
So, I decided that I wanted to enjoy the holidays without a stomachache this year. I want all the sights, sounds, lights and TASTES that remind me of Christmas and family. I was talking with my sister and looking through her recipes, all the hand written notes and recipes that have been passed on through the years. I wanted to write down all the originals and also make a "new recipe" for the current times. SO many clients of mine (myself included) have dairy or gluten allergies and I know we feel left out sometimes and or then sick later if we indulge in our "old favorites". So, here is my first recipe that I adapted from one of my mom's recipes. I will also post the originals so you can learn how to make substitutions with your family favorites.
ALL ORGANIC INGREDIENTS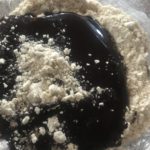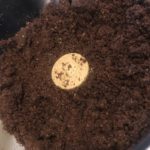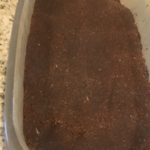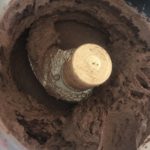 1 3/4 Cups Gluten Free Flour (I used Quinoa Flour)
1 Stick Butter (8oz)
1 Cup Monk Fruit (can use coconut sugar)
1 TBSP Gelatin
1/4 Cup Raw Cacao
1/4 Cup Coconut Cream
1/3 Vanilla Almond Milk plus 1 TBSP Coconut Vinegar
1 tsp Vanilla
1/2 tsp Baking Soda
1 tsp Sea salt
1 Cup Drained Cherries
Make "Buttermilk".
Drain Cherries.
Mix Wet ingredients.
Melt Cacao with Coconut Cream, then mix in room temp Butter.
Add Dry ingredients.
Add Cherries.
Refrigerate Dough
Bake 8-10 min on 350
To make Vegan Buttermilk:
Mix 1 Cup Almond or Coconut Milk plus 1 TBSP Coconut Vinegar
(can sub apple cider vinegar )
For this first round, I left out the cherries so I could make a crust instead. The last creamy batter picture I added the cherries and made them into cookies.