Breakfast Oatmeal Bars
Dairy free, Gluten Free
Happily serves 24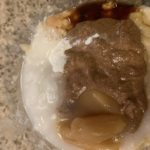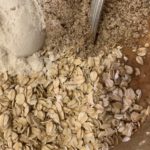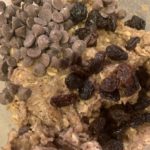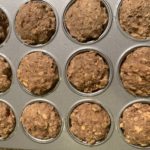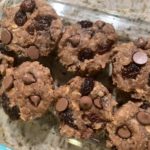 ALL ORGANIC INGREDIENTS
2 Medium Ripe Bananas
2 Flax eggs or egg replacer
1/2 Cup Almond Butter
2 TBSP Coconut oil (room temp)
1 tsp Vanilla Extract
3 TBSP Honey
1 1/2 Cup Gluten-free Oats
1/2 cup Oat flour (can sub Quinoa Flour)
1/2 cup Almond meal
1/2 tsp Baking powder
1/2 tsp Baking soda
1 dash Sea Salt
Optional:
3 Tbsp Raw walnuts (or 3 TBSP Raisins)
1/2 cup dairy-free semisweet or dark chocolate chips (I used Lily's Brand)
Preheat oven to 350 degrees
RECIPE for egg replacer: per one egg
1 TBSP Flax seed, 3 TBSP Water. Mix and let rest for about 5 minutes.
Combine "egg" and mash in the bananas until well combined.
Add nut butter, baking powder, baking soda, melted coconut oil, honey, salt, vanilla and stir.
Add oats, almond meal and oat flour and mix well.
Optional to add chocolate chips and walnuts/raisins and stir until well combined.
Spray bar pan or mini muffin tin with coconut oil, roll into balls or fill mini muffin pan. Cookies won't expand much.
Bake for 15-17 minutes or until slightly golden brown.
Cool in the baking pan on a cooling rack.