phosphorus
now browsing by tag
Purium`s Power Shake was created so that you can easily consume several energizing, gluten-free superfoods all at once, saving you time and money!
30 servings $99.95

Ingredients:
Rice Bran Solubles – vital for maintaining normal cholesterol levels and blood glucose control. They are also an all-natural source of vitamin E type tocopherols and tocotreinols and contain a variety of B vitamins, Q-10, gamma oryzanol, folic acid, and more. Rice Bran Solubles is the outer, soluble part of brown rice that normally gets cooked away. Soluble rice bran is the fuel of many Asian martial artists.
Organic oats – great source of fiber and manganese that may also help support healthy blood sugar levels and enhance immune system response.
Organic spirulina – nature's most complete nutrient source, containing over 60% complete vegetarian protein, an abundance of chlorophyll and essential fatty acids, vitamins, minerals, and nucleic acids, as well as nature's highest source of a new class of immune enhancers, a photosynthetic pigment called phyco-can. An all-natural 'multivitamin' in and of itself. Used for centuries, Spirulina was the fuel of the Aztecs.
Organic carrot juice – Known as one of the most important parts of any juice fast or raw food regimen, their deep, rich, orange color comes from the abundance of beta-carotene, minerals, and other phyto-nutrients that are unique to the tuber family. It also has a naturally sweet taste that perfectly complements the other super foods
Organic wheatgrass – Clinics all over the world have been set up to administer the miraculous juices extracted from sprouted wheat plants. People report that the intensive cleaning the chlorophyll and enzymes provide is unsurpassed in its abilities to stimulate the immune system response and instigate healing.
Organic millet – rich in fiber and the B complex vitamins, also aids in digestive health.
Organic amaranth – great source of most of the B vitamins and vitamin A.
Organic buckwheat – Not technically a grain, it comes from a fruit seed in the rhubarb family, and is therefore gluten free. Buckwheat contains a rich supply of flavonoids, particularly rutin, and may help support healthy blood sugar levels. Very high in many vitamins and minerals, especially vitamin K, vitamin B1, B2, B3, B6, B9, magnesium, potassium, phosphorus, zinc, iron, copper, and manganese.
Organic quinoa – this gluten-free grain has grown in popularity due to its nutrient density, it contains more calcium than milk and is also a great source of protein.
Organic chia – a staple in Mayan and Aztec diets for centuries, chia is a rich source of fiber, omega-3 fatty acids, fiber, and antioxidants.
Organic alfalfa leaf juice – The father of all foods, alfalfa has roots that reach up to 60 ft. into the soil to absorb trace minerals. Its lightweight proteins stimulate the rebuilding of tissues and strengthen the hair, skin, and nails.
Organic oat grass juice – One of the little known superstars among cereal grasses. Recent and ongoing studies indicate that unique proteins, lipids and other factors in oat greens may possibly help revive reproductive function.
For APPLE-BERRY POWER SHAKE ONLY: Organic raspberry flavor and Organic apple flavor were added to give the Power Shake a sweeter taste without adding anything harmful, unnatural or sugar based.
Lo han berry – contains a natural sweetening agent called Mogroside that is ten times sweeter than fructose, so a small amount means less calories.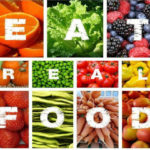 Vitamin D
Vitamin D is essential to the body.   A few of Best sources of Vitamin D come from shrimp, sardines, cod and eggs. The FDA has set the reference value for nutrition label for vitamin D at 400 IU's. Therapeutic ranges fall between 400 to 1000 IU's.
Vitamin D is a fat soluble vitamin, and actually functions more like a hormone then vitamin. It works with the parathyroid hormone to maintain proper levels of calcium in the blood.
We need vitamin D to help our bones and teeth. It also helps regulate the growth and activity of cells. Vitamin D also helps prevent excessive inflammatory immune related activity, it builds your immune system and helps protect against disease.
Vitamin D deficiency results in decreased absorption of calcium and phosphorus. Prolonged deficiency can lead to an impact on your bone mineralization, Thus experiencing bone thinning (osteopenia), bone pain and or soft bones (osteomalacia).
It is estimated that nearly 75% of Americans are deficient in vitamin D1.  For many people, basking in the sun may not be an answer because of skin conditions and sensitivities. Eating oily fish on a regular basis also may not be an option, much of our seafood is over-fished or contaminated from pollution so it can be difficult to find pure sources. Surprisingly, there are several foods packed with vitamin D that are easy to incorporate into your everyday routine.
If you think you're going to get enough vitamin D from the sun you need to have at least 40% of your skin exposed for at least 15 minutes a day.  Otherwise you will need to get your vitamin D from food and or supplementation.
If you prefer to get your protein vitamins or minerals from a plant-based diet, try mushrooms. 3 ounces portobello mushrooms is 20 cal, 3 g of protein, 1 g dietary fiber, zero cholesterol, 15 mg of sodium, 300 mg of potassium and 4% of your vitamin D for the day.
Other Great Sources of  Vitamin D:
Swiss Chard
Most leafy greens are high in vitamin D, but chard trumps them all.  Add to your omelet or steam with garlic and onions.  Try swiss chart instead of raw Kale in your smoothie and your stomach will thank you for the easier digestion.
Squash and Pumpkin Seeds
Go for Raw and sprouted!My favorite variety of pumpkin seeds are pepitas, the shelled pumpkin seed that has been roasted and sometimes tossed with spices and sea salt.
Beef Liver
Most people remember (not-so-fondly) being forced to eat liver and onions, but beef liver can actually be delicious. Try it in chili or even mix half beef liver and half bison or beef in your favorite meatball recipe.  Organic is SO Important!
Mushrooms
Mushrooms, especially ones grown in sunlight, are very high in vitamin D. Portobello mushrooms are actually considered one of the best vegan sources of vitamin D.3
Caviar
It may not be for everyone and it can be quite expensive, but caviar is also high in vitamin D. If you can't afford a fresh tin of expensive caviar (which typically isn't sustainable anyways), try fresh fish roe next time you go out for sushi. Many brands carry organic, sustainably roe at affordable prices.
Almond Milk
While almonds are very high in vitamin D, many people don't remember to eat a couple handfuls every day. Try buying almond milk instead of dairy.
Chicken Liver
Liver may turn some people off, but they can be so tasty if cooked right. Try it with Black rice, which has sautéed onions, garlic,  peppers, spices and chicken livers.
Dark Chocolate
Good news! Dark chocolate that has over 60% cacao content is packed with vitamin D, so the next time you have a sweet craving, indulge in a few small pieces of high-quality dark chocolate, Organic of course! Look for Cacao not Cocoa.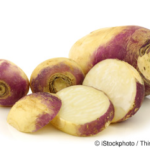 Rutabaga Sweet Potato Soup
Vegan, Gluten Free
Happily Serves 4
ALL ORGANIC INGREDIENTS
1 butternut squash, cut in half
3 garlic cloves
2 cups rutabaga, peeled and diced
2 cups sweet potato, peeled and diced
Coconut Oil
1 tsp. Sea salt
½ tsp pepper
1 Yellow onion, chopped
¾ Cup soaked cashews
2½ Cups Coconut milk
2 Cups vegetable or chicken broth
½ tsp nutmeg
1 tsp thyme
Directions
Preheat oven to 400º .
Rub the squash with oil and place cut-side down on a baking sheet.
Cut garlic and let sit 5-10 mins.
Coat the rutabaga and sweet potato in oil and sprinkle with salt and pepper.
Add both to baking sheet. Bake for 50-60 minutes, rotate half way through.
Sauté onion and garlic until soft and caramelized.
Remove roasted veggies from oven and blend all of the above in a food processor until smooth. The nuts may remain grainy, but that's okay. You can add water to reach desired consistency.
Rutabagas Nutrition Facts
Serving Size: 3.5 ounces (100 grams), raw
Calories 39
Calories from fat 2
Total fat 0 g 0%
Saturated fat 0 g 0%
Trans fat
Cholesterol 0 mg 0%
Sodium 20 mg 1%
Total Carbohydrate 9 g 3%
Dietary Fiber 2 g 7%
Sugar 6 g
Protein 1 g
Vitamin A 0% Vitamin C 31%  Calcium 5% Iron 3%
Health Benefits of Rutabagas
All crucifers (brassicas or cole crops) are high in antioxidant and anti-cancer compounds. The anti-cancer properties of these vegetables are so well established that the American Cancer Society recommends that Americans increase their intake of cruciferous vegetables.
Rutabaga's most significant nutrient comes from vitamin C. One cup contains 53% of the daily recommended value, providing antioxidants and immune system-supporting functions that help protect the cells from free radical damage. Although rutabagas provide only 5% of the iron needed for healthy blood on a daily basis, vitamin C enhances its absorption, while helping to form both collagen and the thyroid hormone thyroxine, which protect cells against damage, encourage wounds to heal, fight infections, and promote healthy bones, teeth, gums, and blood vessels.
Beta-carotene-rich rutabagas are also an excellent source of potassium and manganese (for energy), and a good source of fiber, thiamin, vitamin B6 (helps support the nervous system), calcium (for strong bones), magnesium (helps absorb calcium and combat stress), and phosphorus (helps metabolize proteins and sugars).