Pumpkin Fat BOMBS!
Gluten Free, Vegan, Keto
Happily Serves 5 (2 per serving)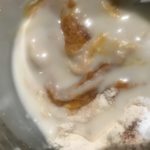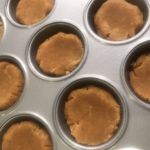 ALL ORGANIC INGREDIENTS
1 Cup Coconut Butter
4 TBSP Pumpkin Purée
3 TBSP Coconut Four
1/4 tsp Maple Extract
1 tsp Stevia
1 TBSP Pumpkin Pie Spice
Optional: top with a cashew
Mix all ingredients together.
Roll into balls or fill mini muffin tin about 3/4 for serving size.
Don't sub the coconut flour, you need it for absorbing the pumpkin.
Store in fridge or freezer.