Zucchini Hot Pocket
Gluten Free, Grain Free, Vegan Option
Happily serves 2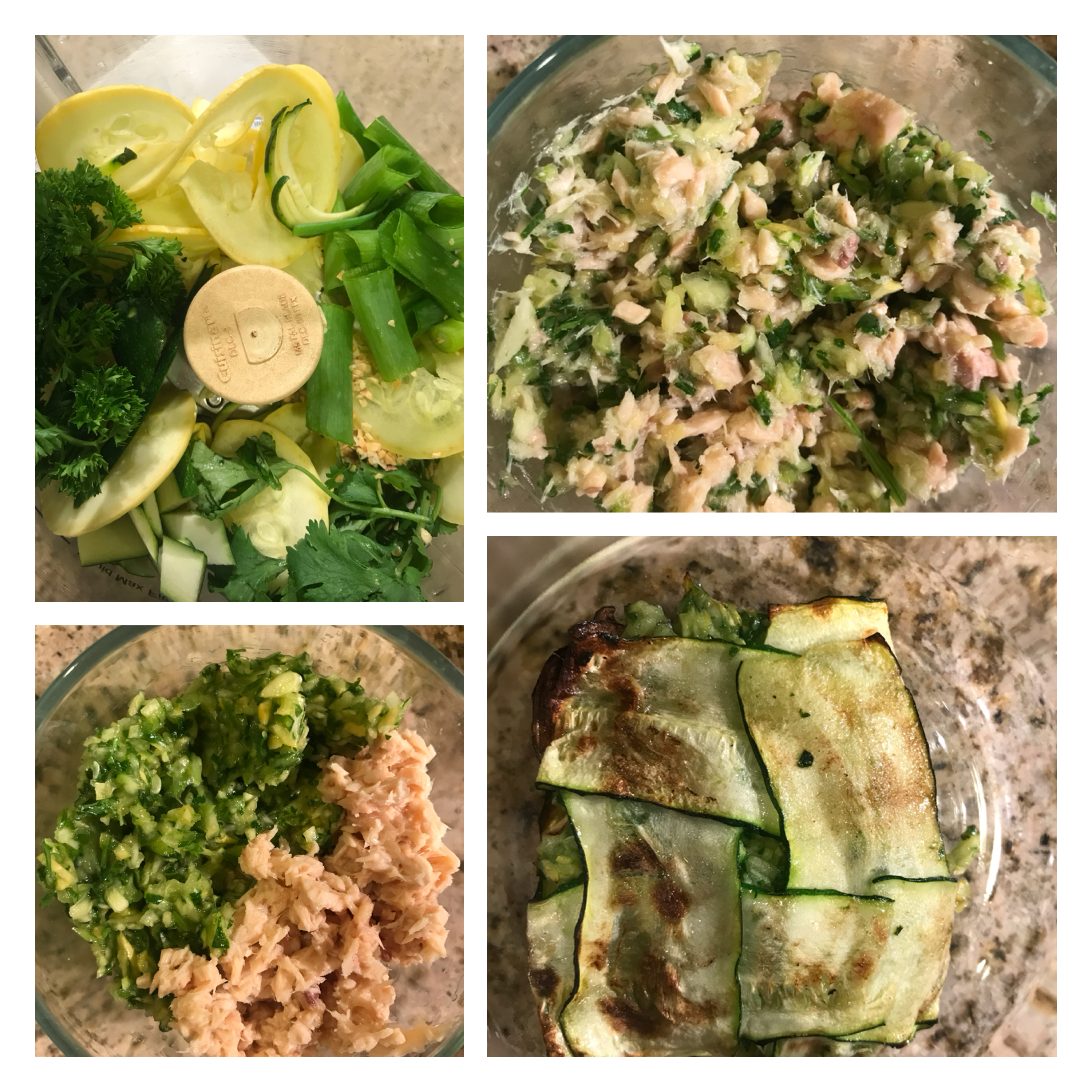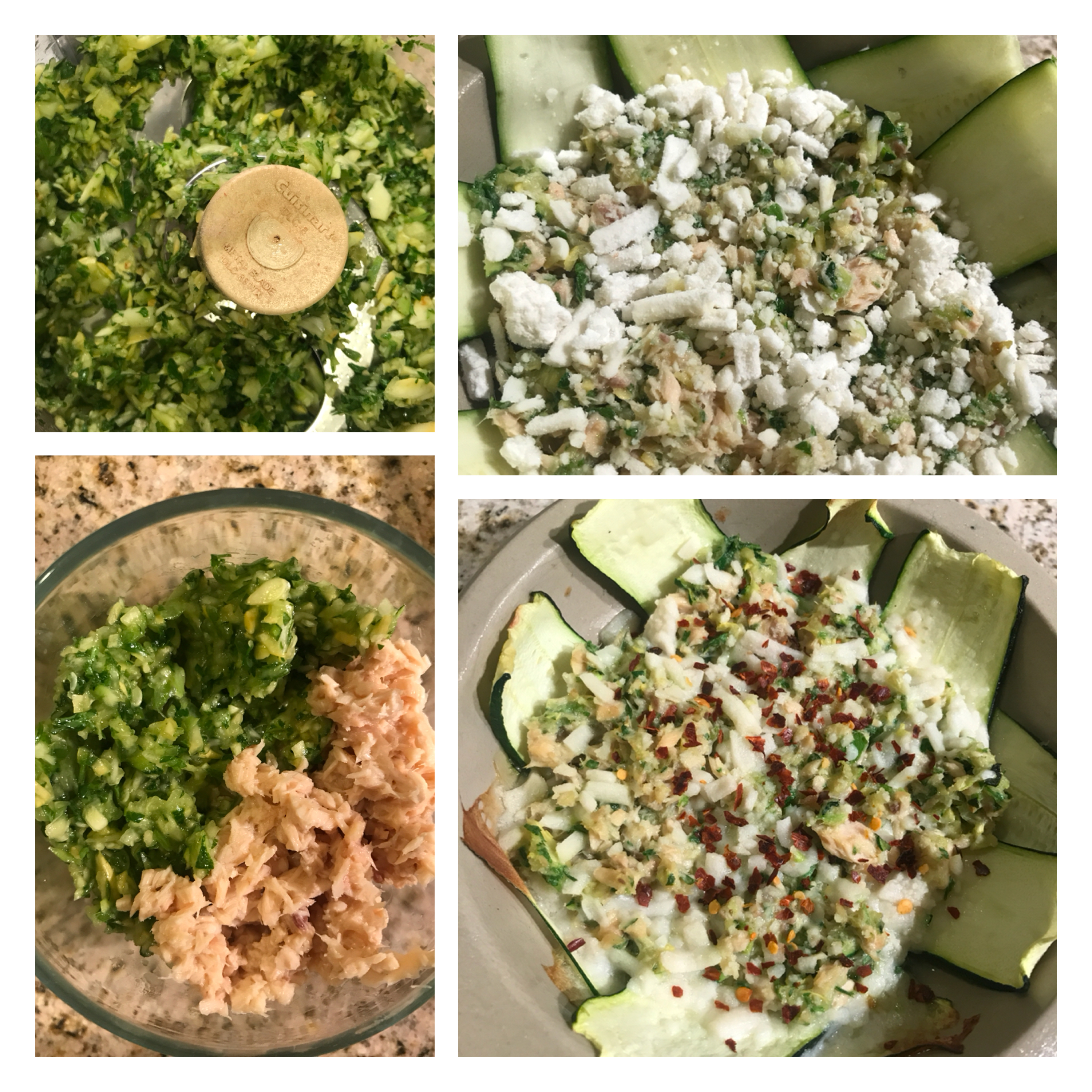 ALL ORGANIC INGREDIENTS
1 Yellow Squash
1 Zucchini
2 Green Onions
Handful of Parsley
Handful of Cilantro (depending on your desired spicy)
2 Garlic Cloves
2 TBSP Sunflower Oil
Himalayan Sea Salt
Optional: 6oz Salmon or tuna fish
Cut Garlic, let sit 5 mins at least.
Slice 4 pieces of squash and 4 pieces zucchini, and Coarsely dice the rest.
Cut green onion.
Add all ingredients to food processor.
Chop/pulse together. Either keep as a veggie square or add meat.
Lay out zucchini/squash and spray with coconut oil and lightly salt.
Weave together and add half mixture in each latticed veggie.
Fold together and spray again with coconut oil.
Lay in the air fryer or pan if you don't have a fryer. You could also grill it.
Air fry about 5 minutes, checking halfway to see if you need to turn it based on how thick your zucchini is.
Serve hot.
If you are not confident on your weaving skills 😂😂then you can slice zucchini and lay it in a bowl baking dish and top with mixture and add vegan cheese on top. Bake about 10 or until Cheese is melted or golden brown.