Chocolate Hemp Bites
Vegan, Gluten free
Happily serves 12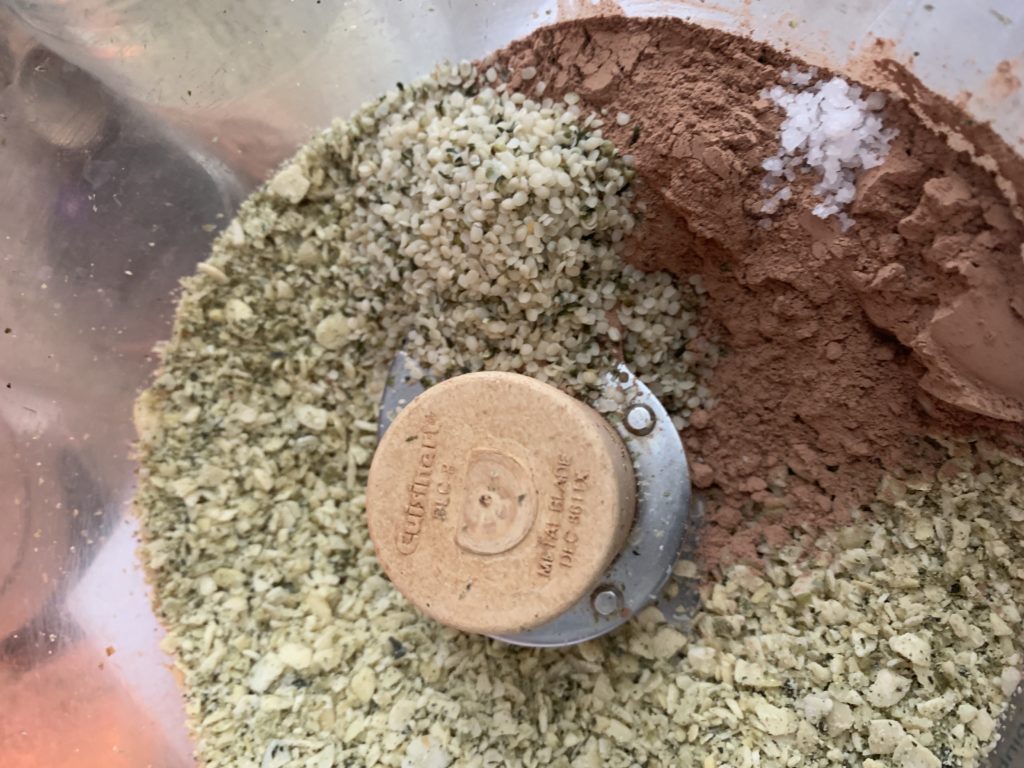 ALL ORGANIC INGREDIENTS
1 Cup Dates
1 Cup Sprouted Pumpkin seeds
3 TBSP Cacao powder
3 TBSP Hemp seeds
1/4 tsp Himalayan Sea salt
1.5 TBSP Sunflower butter (or sub any other nut butter)
1/2 TBSP Coconut oil
Optional:
1 tsp Stevia or monk fruit
Soak the dates in water, about 1-4 hours. Remove the pits.
Store coconut oil at room temperature.
Mix dates in a food processor until a ball forms. Remove and set aside.
Add pumpkin seeds to the food processor, pulse into a fine meal.
Add cacao, hemp seeds and sea salt.
Pulse a few more times to combine. (Don't overmix or it will turn into butter.)
Add the dates back in.
Add the sunflower butter and melted coconut oil, mix/pulse to combine.
It should be a dough-like mixture.
If it's too wet, add a little more cacao powder or hemp seeds.
Optional to refrigerate for 10 minutes, or spoon out and form into balls.
Press into a mini muffin tin for easy portion control.