Cooking Class 2.12.2017
Chocolate Info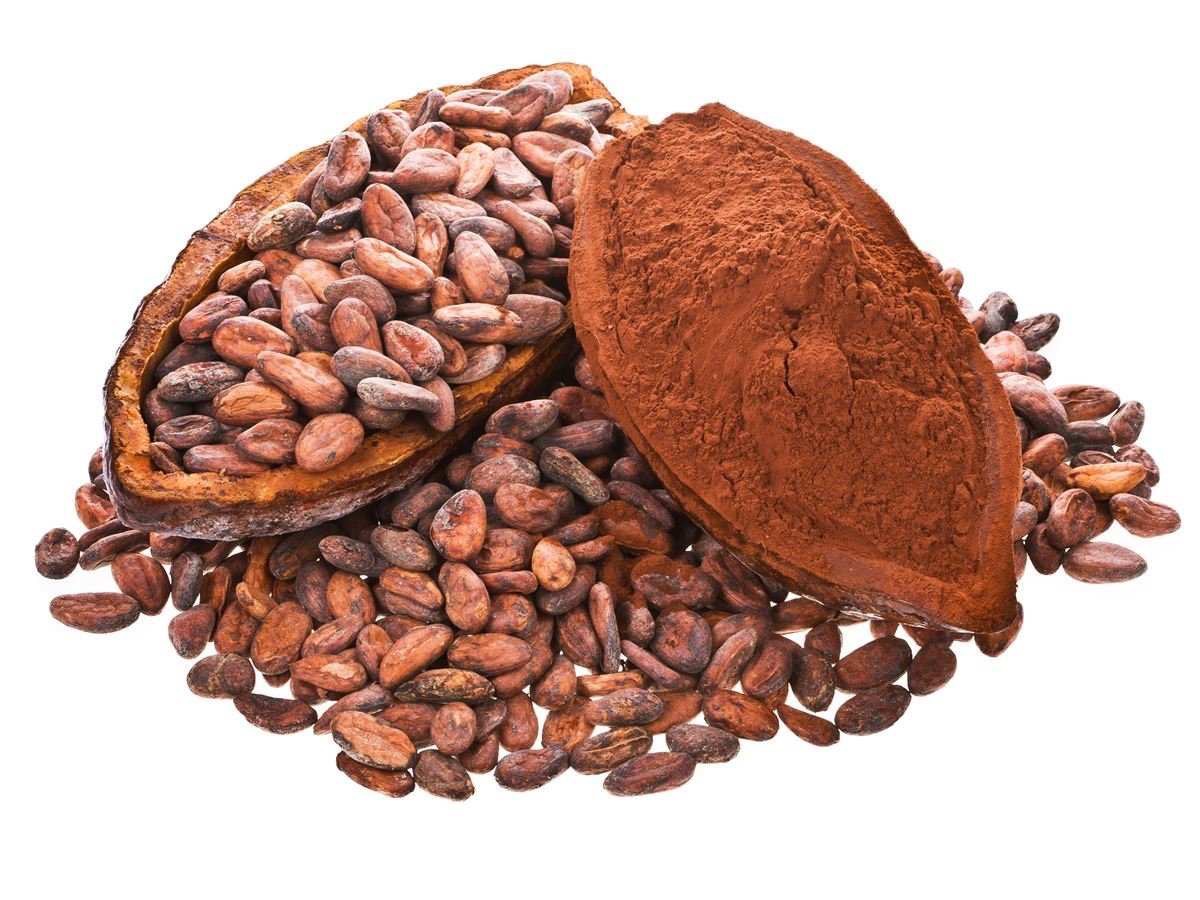 Cacao can fuel energy and mood. It is an excellent source of fiber good source of protein and iron. It is high in antioxidants and polyphenols. A half half a cup of raw organic cocoa powder has 110 cal, 2 g of fat 16 carbohydrates, 10 of which is dietary fiber. It contains 8 g of protein and will give you 10% of the iron you need for your daily requirements. It is considered a stimulant and should be eaten occasionally not every day.
Cocoa beans are the fermented seeds of the cacao tree. The fruit of the cocoa tree is a pod full of sweet pulp enfolding a cluster of about 20-40 cacao seeds. Cocoa refers to the low-fat constituent of the finely ground cacao beans. These ground beans, known as cocoa liquor or cocoa mass, also contains cocoa butter which is a non-dairy, naturally occurring fat. Cocoa butter is a mixture of monounsaturated fats like oleic acid and saturated fats, namely stearic acid and palmitic acid. About 50-60% of cocoa liquor consists of cocoa butter.
Cacao bark, butter and flowers have also been valued since ancient times for treating various diseases like skin ailments, bowel malfunction and wounds. Cocoa has anti-inflammatory, anti-allergenic, anti-carcinogenic and antioxidant qualities. Health benefits include relief from high blood pressure, cholesterol, obesity, constipation, diabetes, bronchial asthma, cancer, Chronic fatigue syndrome and various neurodegenerative diseases. It helps to improve cardiovascular health and brain health. It also helps in treating copper deficiency.
Commercially available chocolates and cocoa-products may not be rich in the original beneficial flavonols since their properties get destroyed by over-processing and heat. In order to obtain the benefits of cocoa, it is important to consume the correct source of cocoa. Milk/dairy blocks the absorption of the antioxidants in chocolate, so be sure to check the labels!
Antioxidant Capacity: Studies have shown it is evident that cocoa exhibits higher antioxidant activity than against green and black tea, and red wine. Antioxidants helps to neutralize the oxygen-based free radicals that are present in the body. Cacao is abundant in phenolic phytochemicals and possesses a high amount of flavonoids as well.
Of course, everything in moderation!
Jodi's Sweet Potato Brownies
Grain Free, Paleo, GF, Dairy free
Happily serves 12
ALL ORGANIC INGREDIENTS
2 medium Sweet Potatoes
14 Medjool Dates
1 1/2 Cups Quinoa or Almond Flour
4 TBSP Raw CACAO Powder
3 TBSP maple Syrup (Grade B) or Coconut netar
Pinch of sea salt
Peel Sweet Potatoes. Slice/cut and steam for about 20 mins until soft.
The smaller the pieces, the faster it will cook.
Add Sweet Potatoes and Dates to food processor, blend until a creamy smooth texture.
Mix all other ingredients in a bowl, then add cream mixture. Stir well.
Place on Parchment paper lined baking dish and bake for 20-30 mins on 350 until the toothpick comes out dry.
Allow to cool 10 mins for the brownies to gel together, very important step!!
Tip: If you don't use raw cacao powder, you cause conventional cocoa powder but you will need to double the quantity.
Chocolate Nut Butter Cookies
GF, Refined Sugar Free
Happily serves 12
ALL ORGANIC INGREDIENTS
1 Cup Chocolate Peanut or Sunflower butter
3/4 Cup Coconut sugar
1 egg
Combine all ingredients. Bake on 350 for 7-8 mins.
If you are not using an already flavored nut butter, you can use a regular nut butter and ad 1/4 cup raw cacao
Chocolate Iced Coffee Protein Shake
Dairy Free, Vegan, Refined Sugar Free
Happily serves 1
ALL ORGANIC INGREDIENTS
2 TBSP Raw Cacao powder
2 TBSP Collagen Powder
2 oz Coconut milk
2 oz Cold brew (optional)
4-6 oz Chai Tea or water
Dash of cinnamon
Stevia Powder if desired sweeter
Ice
Blend all ingredients in bullet/blender, transfer to shaker bottle.