Homemade Sushi! Simple, clean, easy eating!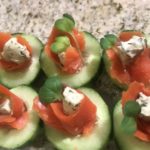 Homemade Sushi
Gluten Free
Happily serves 1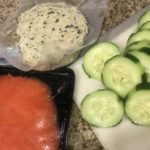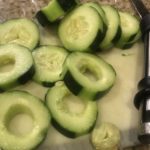 ALL ORGANIC INGREDIENTS
4 oz Salmon
2 oz Almond Cream Cheese
1 Cucumber
Optional: 1 handful sprouts
Peel Cucumber, slice.
Use an apple corer to punch out the center of cucumbers. 
Divide Cream Cheese
Slice Salmon into about 8 pieces.
Add dab of cream cheese, roll salmon and add to the center of cucumber.
Add Sprouts on top.